"Chasing AMY": American Manganese, the Microcap Moving with the Green Tide.
American Manganese (TSXV: AMY) is focused on tackling environmental concerns of the new green wave.
There may never have been a more enduring and popular cultural theme than the modern consumer environmental consciousness. Surely, it's nothing new. Awe of and respect for nature dates back centuries in literature, and the idea that human-caused pollution from hydrocarbons is damaging has been around since the Industrial Revolution; readily apparent to anyone who has ever seen a tailpipe or smokestack.
Popular environmental guilt has survived innumerable episodes of backlash and sabotage by vested interests. American consumers have a habit of expressing their intention through their consumption, and capital is all too happy to react; most recently by taking popular eco-consumer brands like Beyond Meat (NASDAQ:BYND) and Tesla Motors (NASDAQ:TSLA) to outsized valuations on the strength of the intuitive growth potential of those uniquely sustainable consumer goods stories. They're a reaction to people being eager to create change any way they know. It's no surprise that climate justice has become a significant political force, mobilizing more recent active demonstration than any of its contemporary causes, consistently dominating headlines and shaping political campaigns.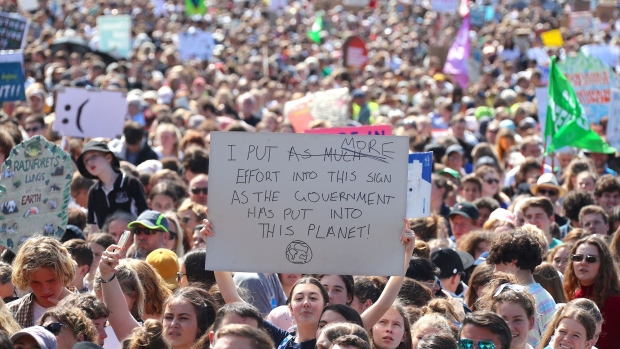 This brand of populism is steadily weaving itself into the political infrastructure, as both office holders and those who hope to replace them angle to divert public resources presently buttressing hydrocarbon development and extraction and its associated infrastructure towards the development of energy alternatives and land remediation. The public is under no illusion that zombie-co mega-ventures hawking beet burgers and electric cars are going to slow the pace of warming. They want action, and they're ready to use the infrastructure of government to make sure it happens on their own terms.
As legacy vehicle manufacturers respond with battery powered cars and bikes, it puts demand-side pressure on battery manufacturers, which in turn puts demand side pressure on the raw materials market. We're seeing recurring episodes of speculative bubbles in lithium, graphite and the manganese, cobalt and nickel used as cathode materials in batteries. Aggregates giants Albemarle Corp. (NYSE:ALB) and SQM (NYSE:SQM) have done very well on this ongoing battery boom, as have various minor producers and exploration companies.
But the same intention driving an attempt at wholesale transition away from petroleum infrastructure is conscious that the waste output caused by the replacement power sources must be addressed in the early stages if the political action is to succeed in the near term. Moreover, the modern activists driving environmental populism are conscious of the blind spots that sunk their predecessors.
No amount of environmental guilt is likely to gain popular support for a shift away from the high value working class jobs of the natural resource sectors. As such, ambiguous alarm is steadily being replaced by ever more defined calls for a "Green New Deal," that would ensure the engine of the enviro-populist uprising wasn't left out while Sillicon Valley and Wall St. count their money in Davos. Popular Canadian author and activist Naomi Klein has emerged as a leading champion of the Green New Deal, carrying the message on a thread of realism that makes the stale chiding of some of her more vocal critics from the think tank set look foolish.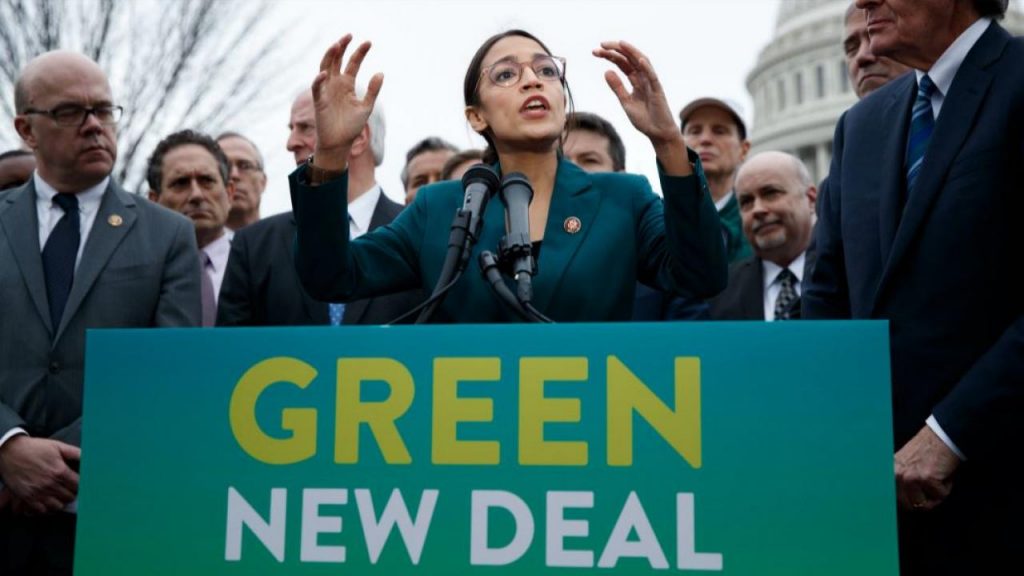 Klein told the CBC in September that; "Even though [the Green New Deal is] often dismissed as being un-serious because it's so ambitious, I think it's precisely because it marries economic policy with those sorts of bread-and-butter economic issues that makes it more pragmatic."
The proper and efficient re-use of battery materials is a natural development vertical for this transition economy which brings us, finally, to our topic: American Manganese (TSX.V:AMY).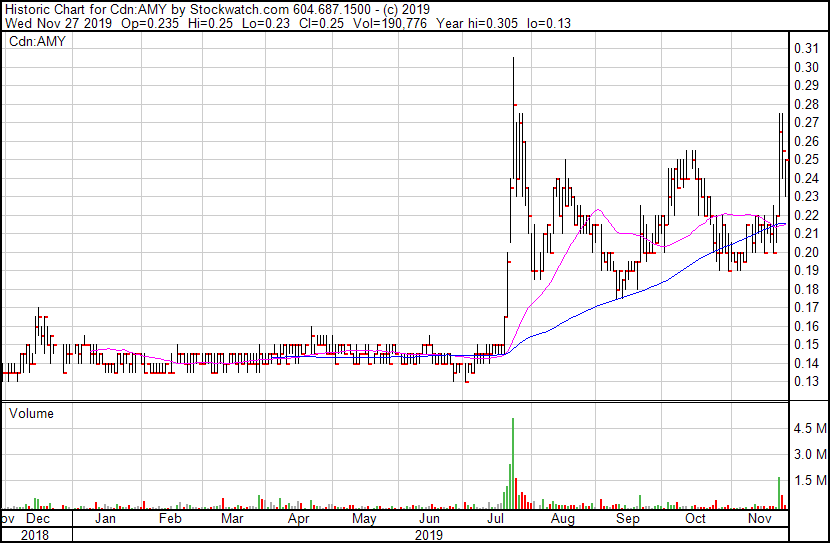 The $37 million Vancouver-based micro-cap company has turned its core attention away from mineral exploration and towards the patenting and development of hydro-metallurgical processes that recover battery materials from spent lithium ion batteries at the end of their lives. The veteran Vancouver mining and exploration team has secured a patent for processes that separate and recycle the manganese, cobalt, graphite, etc. from waste Li-ion battery cathodes so that they might be re-incarnated as new batteries. The company is actively and diligently fine-tuning the process. They announced successful tests to extract nickel-cobalt hydroxide from two different battery scrap samples at a very high purity last week. Micro-cap investors see the potential in the process, having put away 2.4 million shares of AMY already this week. These bench tests done through contract lab Kemetco Research put the process well on the way to commercialization, itself a long and involved process.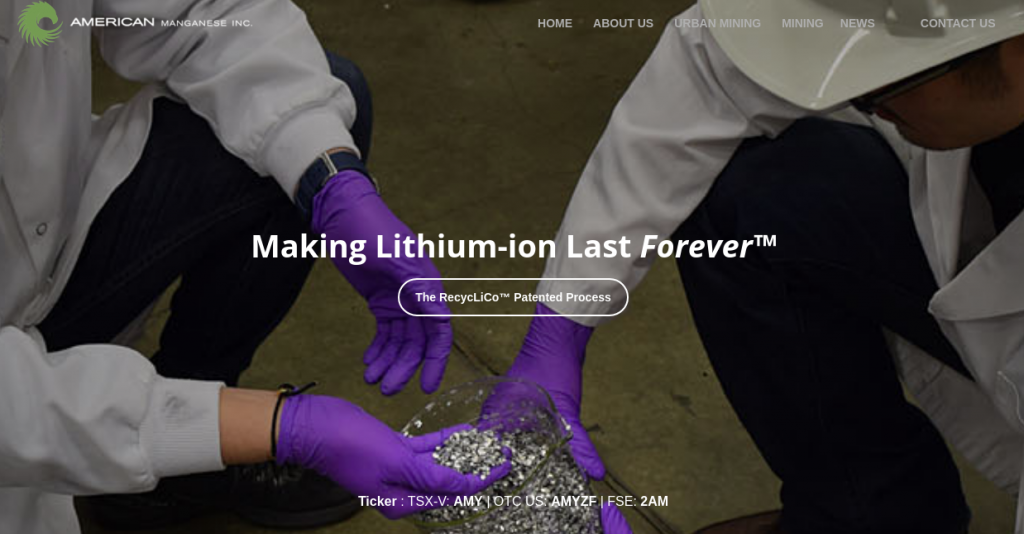 Battery metals recycling tech being in its infancy is a reflection of the fact that battery tech itself is in its infancy. It's also a conventional wisdom that scrap metal operations aren't able to produce the type of volumes that metals industries consume, and they certainly aren't, at least not at a cost that competes with bulk tonnage extraction. But this planet is in the process of re-examining its priorities, and that's the type of thinking that got us here.
American Manganese represents a bet that the financial resources of the future will be directed towards even the most basic of clean tech. The company is working with the US Department of Energy's Ames Laboratory, and has previously received contributions from the National Research Council of Canada. The company reported a $790k cash position at the end of July, with no debt. There were 5 million options with a $0.05 strike price outstanding, and another 3 million with a $0.15 strike. Expect those to have been exercised.
24 million warrants at $0.20 and $0.30 are set to expire between now and the end of 2020. If this crew can keep the interest turned up and the price moving in the right direction, those warrants will represent another $6M or so in financing for AMY, as she makes a stab at moving the world's processing infrastructure into the future.
---
Information for this commentary was found via Sedar and American Manganese. The author has no securities or affiliations related to this organization. Not a recommendation to buy or sell. Always do additional research and consult a professional before purchasing a security. The author holds no licenses.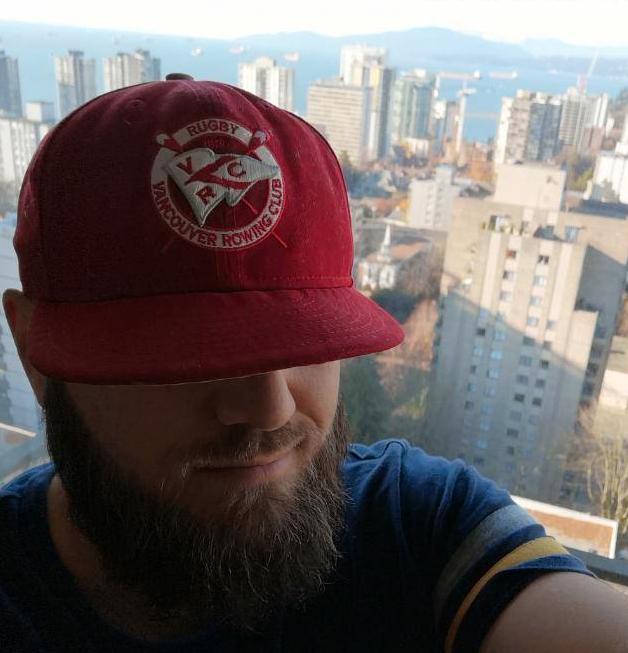 Braden Maccke is a freelance writer from Vancouver, B.C.
You can read all of his Deep Dive articles here.
He can be reached at braden@fundamentalhype.com.