Greenidge Generation Transaction With Support.com Holds Potential
On March 22, private Bitcoin miner Greenidge Generation Holdings executed essentially a "do-it-yourself" SPAC transaction by merging via a share-for-share deal with Support.com Inc. (NASDAQ: SPRT), a small cap provider of customer and support solutions prepared by home-based employees. The merger is expected to close in 3Q 2021.
Greenidge, a uniquely structured miner because it owns a 106-megawatt gas-fired generating plant that provides cheap electricity (about US$0.022 per kilowatt-hour) for its mining computers, could achieve an annualized EBITDA run rate of US$250 million by 4Q 2022.
Aside from already being a publicly traded company, Support.com's principal attribute to Greenidge was the US$33 million of cash on its balance sheet (and no debt). This cash balance, together with the US$37 million of cash on Greenidge's balance sheet, brings the combined company's pro forma cash (and net cash) balance to US$70 million.
Under the terms of the merger agreement, Support.com will own about 7.7% of the combined company. Factoring in all options and restricted shares, Support.com's total shares outstanding are 24.203 million. The exact exchange ratio will be determined using the stock's ten-day volume weighted average price (VWAP) prior to the merger close.
Accounting for the efficiency of the state-of-the-art mining equipment it plans to purchase, Greenidge projects that its 4Q 2022 annualized EBITDA run rate could reach about US$250 million if Bitcoin prices hold around current levels of US$55,000.
The only way to invest currently in Greenidge is to buy shares in Support.com. The first table shows the average enterprise value (EV)-to-EBITDA multiples for various market sectors over the last few years, according to Statista. Perhaps the most applicable to Bitcoin miners is the commodity-sensitive materials sector, which traded at around a 10x multiple in the "typical" years of 2018 and 2019.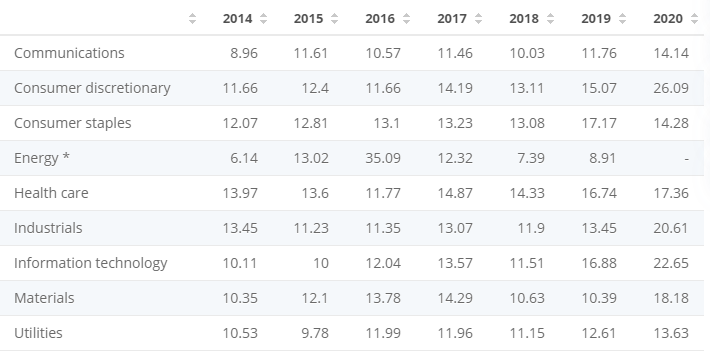 The second table lays out several scenarios for Support.com's valuation based on various Bitcoin prices and EV/EBITDA multiples the market could ascribe to the combined company. (The calculations account for the combined company's projected US$70 million cash balance.)
BITCOIN PRICE
(US$)
GREENIDGE 4Q 2022 RUN RATE ANNUALIZED EBITDA
EV/EBITDA MULTIPLE
VALUE OF SUPPORT.COM's STAKE
(Millions of US$)
VALUE OF SUPPORT.COM's STAKE
(Per Share)
$50,000
230
12
$218
$9.00
$50,000
230
10
$182
$7.54
$50,000
230
8
$147
$6.08
$55,000
250
12
$236
$9.77
$55,000
250
10
$198
$8.18
$55,000
250
8
$159
$6.59
$60,000
285
12
$269
$11.10
$60,000
285
10
$225
$9.29
$60,000
285
8
$181
$7.48
$30,000
124
12
$120
$4.96
$30,000
124
10
$101
$4.17
$30,000
124
8
$82
$3.38
$90,000
445
12
$417
$17.21
$90,000
445
10
$348
$14.38
$90,000
445
8
$280
$11.55
The shares of Support.com, with a current price of US$6.40, could offer good return potential if investors believe that Bitcoin holds a price point of at least US$50,000. If Bitcoin were to move appreciably higher, Support.com's investment returns could be impressive. Of course, the innverse holds true as well. A significant downturn in the digital currency would be a negative for Support.com's shares.
Support.com, Inc. trades at US$4.26 on the NASDAQ.
---
Information for this briefing was found via Sedar and the companies mentioned. The author has no securities or affiliations related to this organization. Not a recommendation to buy or sell. Always do additional research and consult a professional before purchasing a security. The author holds no licenses.