Holy Crop! Record Drought Pushes Produce Shortages
The United States is currently experiencing one of the worst droughts in known history, forcing what could be a wave of crop shortages and higher prices on the shelves for produce and its derivative commodities due to lack of supply.
According to the US government's drought monitoring agency, around 41.23% of the country is in drought, particularly in its agricultural and arable lands. But beyond the heat, the crop supply chain is being hit, effectively creating shortages and price increases down to the consumer's grocery basket.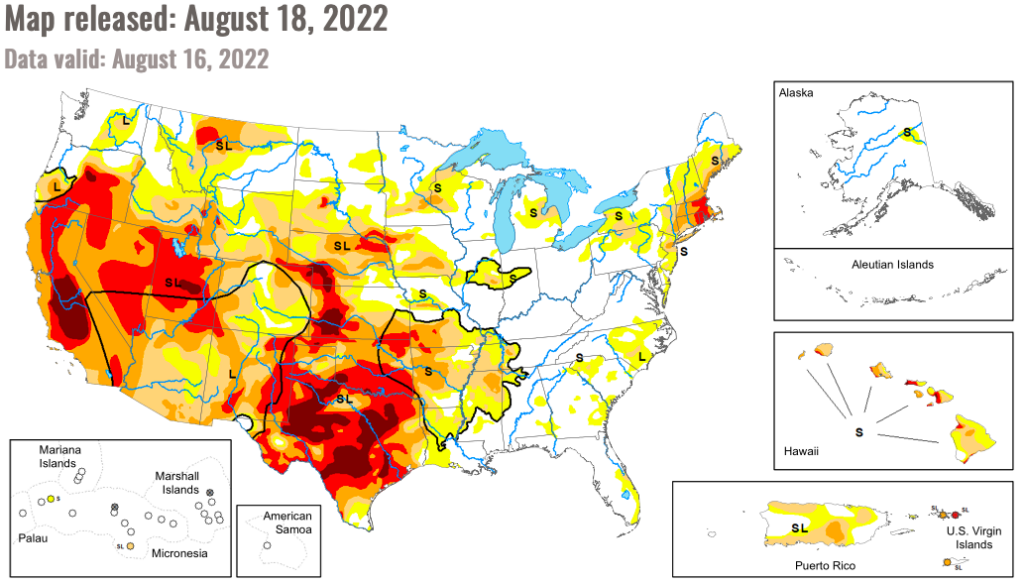 "It's real tough to grow a tomato crop right now," California Tomato Growers Association head Mike Montna told Bloomberg. "On one side you have the drought impacting costs because you don't have enough water to grow all your acres, and then you have the farm inflation side of it with fuel and fertilizer costs shooting up."
It is estimated that the price of tomato could reach all-time high levels. This effectively affects the prices of derivative products like tomato sauce and ketchup, which the market research firm IRI calculated to have soared 17% and 23% from its year-ago prices, respectively. Tomato paste prices are said to be up as much as 80% from a year ago.
What you dip in your ketchup might also be affected. The country also faces a potential potato shortage as the state of Idaho battles the drought. Idaho Potato Commission CEO Jamey Higham in an interview with local media attributed the decline in potato supply to "unbelievably hot temperatures."
"It did a number on our potato crop," said Higham. "And so, our yields were significantly down last year." He added that Idaho produced the most potatoes in the county last year and the shortage in the state might make ripple effects throughout the US, including derivatives like french fries and chips.
The drought is also forcing farmers to kill their crops early and sell off their herds. A recent American Farm Bureau Federation showed that 74% rated a reduction in harvest yields due to drought as prevalent or higher in their area. Around 37% of farmers said they are plowing through existing crops, a jump from 24% last year.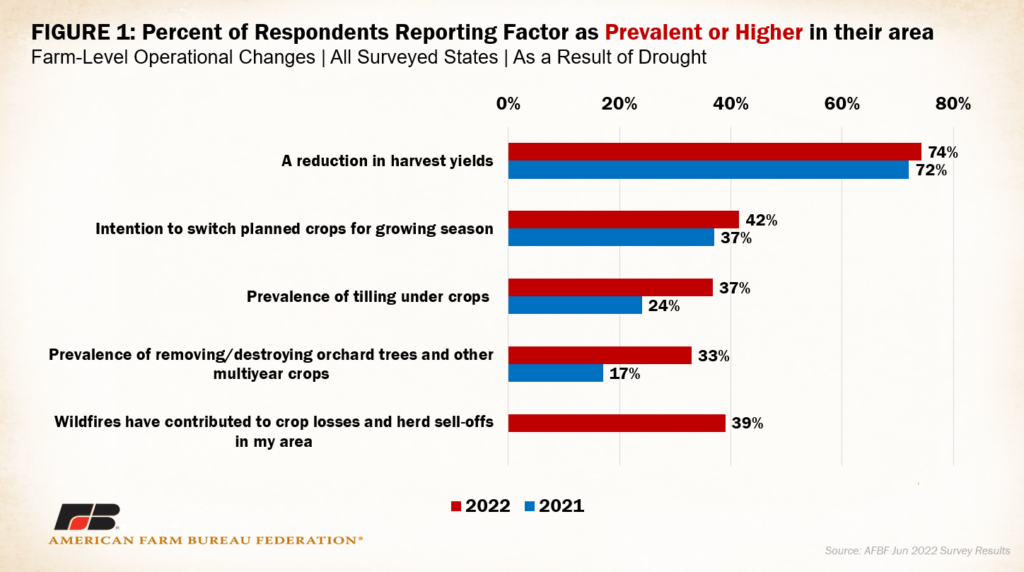 Hamburgers and milk are also in potential shortage danger. Most herders are being affected by the ongoing drought, with Texan cattle growers recording the most reduction in herd size, down by 50% as water sources and grass dry out to heat.
"We haven't had this kind of movement of cows to market in a decade, since 2011, which was our last really big drought," Texas A&M professor David Anderson told CNN.
Almonds, of which 80% of its world supply comes from California, is also facing a potential shortage. The Almond Board of California's July report noted that "the outlook for the 2022 crop volume is more pessimistic than a month ago and much more than two months ago."
Not necessarily related to the drought, but a potential beer shortage also looms in the country as carbon dioxide supply–used throughout the brewing and packaging process of the beverage–faces issues following a contamination issue in the state of Mississippi.
More hot days
According to data, the current drought might be a regular phenomenon moving forward. A peer-reviewed study identified years 2000-2021 as the driest 22-year period in 1,200 years.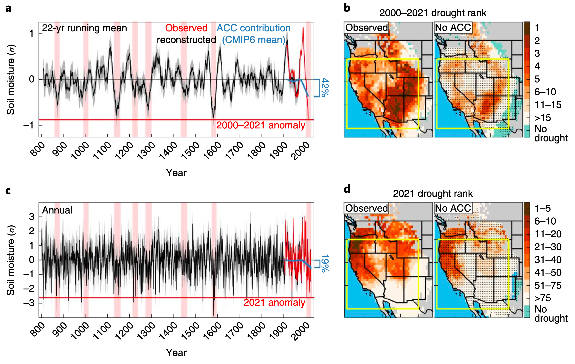 "If people think this was hot — this is going to be one of the better summers of the rest of their lives," climate-risk research nonprofit First Street Foundation CEO Matthew Eby told Insider.
The organization published a report that predicted future risks of extreme heat based on analyzing satellite data for the past six years. The report projects 8 million Americans to feel the heat at 125 degrees Fahrenheit for at least one day by next year; this number ramps up to 107 million by 2053.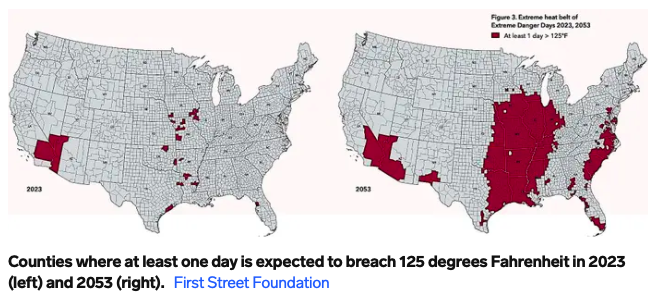 To address the current drought, US President Joe Biden earmarked over US$309.8 million in funding for the "design and construction of water reuse projects across the country." The fund will come from the recently signed Bipartisan Infrastructure Law.
"Water is essential to everything we do and it will take all of us, working together, to address the significant drought impacts we are seeing across the West," Interior Secretary Deb Haaland said in a statement. "As the climate crisis drives severe drought conditions and historically low water allocations, President Biden's Bipartisan Infrastructure Law is making historic investments to address water and drought challenges and invest in our nation's western water and power infrastructure."
---
Information for this briefing was found via Bloomberg, ZeroHedge, Business Insider, CNN, Forbes, and the companies mentioned. The author has no securities or affiliations related to this organization. Not a recommendation to buy or sell. Always do additional research and consult a professional before purchasing a security. The author holds no licenses.