Ketamine One: Corporate Overview
KetamineOne Capital Ltd. (NEO: MEDI) is a Vancouver-based wellness company with a focus on becoming the North American leader in mental health treatments. The company is specifically driven to grow clinical offerings of ketamine-enhanced patient treatments and psilocybin-based psychedelic medicines, while building a vertically-integrated platform for the treatment of mental health issues.
The company owns and operates 16 medical clinics in North America (15 in Canada and 1 in the US, as of August 11, 2021) and is making accretive acquisitions and entering strategic partnerships to enhance mental health research and development through technology.
The Investment Thesis
We base our investment thesis on the following factors:
Ketamine One appears to be poised to benefit from these trends and their unique business model:
MEDI's network of clinics, research, and clinical trial organizations form a vertically-integrated organization of mental health treatment centers where the company can apply its innovative proprietary technologies and treatment protocols to promote greater use of ketamine and psilocybin-based therapies to treat mental health disorders that may be difficult to treat with existing treatment modalities.
The company's management and advisors are seasoned healthcare, financial, and technology professionals
The Company may continue to acquire or invest in synergistic clinics, products and technologies.
The macro trends for adoption of transformative medical technologies, treatments and service delivery methods will continue to rapidly accelerate over time
Ketamine One's diversified business strategy enables the Company to pursue multiple paths to success
As they expand their footprint within the mental health sector, the Company's innovative technologies and revenue growth could make the Company, of segments of the Company, an attractive acquisition target at some point in the future as successful companies in this space will likely be acquired by larger players as the psychedelics industry matures.
The Deep Dive views Ketamine One as a special situation for investors. The psychedelics industry is relatively new in the treatment of mental illness and at the moment it is wide open for innovative and aggressive companies to find their toehold in the space by establishing their brands and technologies and building market share.
For investors, the psychedelic space is still in its infancy and offers tremendous growth opportunities for investors who understand the associated risks. We expect the industry to eventually mature, and as it does, we will likely see consolidation in the space as the major players establish their dominance, much like we saw as the cannabis space matured.
Ketamine One is already ahead of the consolidation curve as it continues to acquire medical clinics to widen its network. We believe that Ketamine One can compete effectively in multiple areas of the sector, therefore improving their chances of success and this should enhance the value of MEDI shares over time.
The Market Overview
According to the Centre for Addiction and Mental Health (CAMH), 1 in 2 Canadians will have had a mental illness by the age of 40. This has a tremendous negative impact on the economy as people with known mental illness are less likely to be employed, resulting in unemployment rates of 70-90%. It is estimated that during any given week, 500,000 people miss work due to mental health issues and CAMH estimates that mental illness costs the economy $51 billion annually from lost productivity and increased healthcare costs such as long-term disability, addiction treatment and incarceration. 
CAMH estimates that the costs of disability leave for a mental illness are double the cost for a leave due to physical illnesses, and while mental health represents a smaller percentage of the healthcare spectrum, it accounts for a significantly larger proportion of healthcare costs by as much as 30%. A common byproduct of mental health illness is addiction; that can lead to high levels of alcohol and drug abuse as mentally ill individuals often seek self medication as a means of dealing with their issues. This also has a significant societal impact. A growing body of international evidence demonstrates that promotion, prevention, and early intervention initiatives show positive returns on investment.
For decades, the awareness and treatment of mental illness was often an afterthought and fueled by the negative stigma attached to mental illness, a lack of understanding about mental illness, and a lack of effective detection and treatment options. In recent years there has been a greater understanding about mental health and how mental illnesses impact the economy and people's overall quality of life. There have been many breakthroughs in brain research that have led to more effective diagnostics, drug development, treatment, processes, psychological training, and other promising methodologies. Evidence from around the world suggests that  early diagnosis, prevention, early intervention can lead to reduced costs to the healthcare system and better clinical outcomes.
The legalization of marijuana for medical use over the past decade or so has reduced the stigma of cannabis as a treatment for health issues and has led to advances in using cannabis and related byproducts such as CBD oils to create better and safer health outcomes. The legalization of cannabis for recreational use in Canada, and in many US states has led to significant investment in finding new health treatments for both physical and mental health.
One area of mental health treatment that has exploded in the past year is the increased use of psilocybin-based psychedelics which are derived from "Magic Mushrooms". Researchers have been investigating the use of various varieties of mushrooms as potential treatments for neurological disorders for years, but the reduction of legal barriers has led to a significant surge in research. In 2020, "Shroom" stocks had an incredible year as companies involved in the field went public, with the space being broad in terms of psychedelic substances, many stocks had incredible gains, and much like the early Cannabis phenomenon, the companies rushed to claim their piece to the market. The meteoric rise of many stocks even led to the creation of a Psychedelics ETF, The Horizons Psychedelic Stock Index ETF, that enables investors to reduce their risk by investing in the sector via the ETF that invests in a broad range of companies in the sector.
The Shroom sector gained instant credibility through the 2020 IPO of Compass Pathways, a UK-based mental health care company that developed a new model of psilocybin therapy, a synthetic psilocybin called COMP360 that was designated by the FDA in 2018 as a Breakthrough Therapy for the treatment of treatment-resistant depression, and is currently conducting 28 controlled-phase clinical trials in Europe and North America,. Compass, and the psychedelics industry as a whole, gained investor credibility through the support of acclaimed Silicon Valley financier, Peter Thiel, who also backed a $125 million financing of German start-up, ATAI Life Sciences..
We believe the psychedelics sector will continue to grow as legalization becomes more widespread and many of the breakthrough treatments and technologies currently in development hit the market and gain acceptance by the healthcare community and their patients.
The High Level Overview
It is expected that 50% of the population will experience a mental illness by their early 40s, and the impacts of mental illness on the economy are significant due to reduced productivity levels and healthcare costs. Based on recent breakthroughs discovered through clinical research in the field of psychedelics, ketamine-enhanced treatments are gaining traction to help solve mental health issues that cannot be effectively treated by existing conventional means.
Researchers have been studying the use of ketamine, a legal anesthetic, to reverse major depression, suicidal thoughts, and other severe conditions that are resistant to current mainstream treatment protocols. Research indicates that unlike current medicines that act on other neurotransmitters which may or may not work, ketamine appears to act on the neurotransmitter glutamate and may. stimulate regrowth of neural connections in the brain that are lost when patients are under stress, including major mood disorders.
Ketamine One is building vertically integrated infrastructure to develop and deliver innovative clinical ketamine-enhanced treatments and psychedelic psilocybin-based medicines, for the treatment of mental health issues. The company is assimilating a number of technologies and treatments from its various business units to develop ketamine and psychedelic-based mental health treatments into a comprehensive and consistent set of protocols that can be administered to patients through its network of clinics. 
For investors, the recent explosive growth in psychedelic stocks has similarities to the emergence of cannabis stocks in 2017. While it is unlikely that there will be widespread legalization of psychedelics for recreational use, ketamine's prescribed use in the treatment of mental illnesses is currently in practice and the psychedelics field overall appears to be very promising. In our view, the diversified nature of Ketamine One's business will help the company to better navigate the future and deal with the inevitable pitfalls that are common within any emerging industry.
The Products and Services
Ketamine One is researching and developing ketamine-enhanced treatments and psychedelic psilocybin-based medicines, and is building vertically integrated infrastructure for the treatment of mental health issues with these new treatments and therapies.
Ketamine One's growth strategy incorporates the following elements:
Clinic Network – owns and operates 16 medical clinics in North America (15 in Canada and 1 in the US) with plans to further consolidate this highly fragmented industry by making strategic acquisitions of medical clinics and technology companies to enhance mental health research and development. 
KGK Science Inc. – a 24-year old contract research organization that provides high-quality clinical research trials primarily focused on the nutraceutical, cannabis and emerging psychedelic industries.
MindScape – research and development of using immersive virtual reality technology to enhance patient experience with ketamine treatments and therapies.
Wearable Technologies and Digital Therapeutics – use of wearable technologies to monitor patient treatments and collect data for research as well as digital therapeutics to further advance psychedelic-assisted treatments
NeuroCatch Platform – using an advanced brain-scanning technology to better understand brain health and neurocognitive function in patients
Clinical Care
Ketamine One owns and operates 16 medical clinics in North America (15 in Canada and 1 in the US) and is making strategic acquisitions of medical technology companies to enhance ketamine and psilocybin-based mental health research and development to enable more effective outcomes for patients with mental health conditions that are difficult to treat with existing treatments and therapies.
The divisions core strategy is to acquire more medical clinics and integrate them into its existing network, and to distribute the company's mental health services in a uniform fashion across the network. Clinical research is ongoing by other units of the company to develop effective treatments and therapies that can be administered to patients throughout their network, therefore establishing a critical mass of revenues that can be leveraged as more patients have access to these treatments.
KGK Science Inc. – Contract Research
Ketamine One's wholly-owned subsidiary KGK Science Inc. is a London, Ontario-based contract research organization that has a 23 year history of providing high-quality custom designed clinical research trials primarily focused on the nutraceutical, cannabis and emerging psychedelic industries. It also assists with claim substantiation strategies, provides regulatory support and compliance solutions, participant recruitment, research support services and consulting services. KGK is being integrated into Ketamine One's mental health platform to accelerate psychedelics research aimed at generating first mover advantage through new defendable intellectual property  
Mindscape
Ketamine One's wholly-owned subsidiary, Mindscape Ketamine & Infusions Therapy, PLLC is a clinic in Houston, Texas which offers ketamine-based therapies for treatment-resistant mental health disorders and chronic pain conditions. The MindScape facility has recently become one of the first centers to initiate a research and development program to explore the use of Immersive Virtual Reality (IVR) as a means to potentially enhance patient experiences as part of ketamine-assisted treatments to advance the creation of a proprietary IVR platform to be deployed across Ketamine One's network of clinics.
NeuroCatch
Ketamine One's Integrated Rehab and Performance Ltd. (IRP) clinic in Victoria, BC. has been an early adopter of the Health Canada-approved NeuroCatch Platform, an easy-to-use rapid neuro-physiological brain function assessment system that scans the brain to better understand brain health and neurocognitive function in patients.
The NeuroCatch Platform is a class II medical device developed by HealthTech Connex Inc. that conducts a rapid 6-minute scan to measure and report on cognitive brain function and provides healthcare practitioners with objective measurements of specific brain functions: auditory sensation; basic attention and cognitive processing.
NeuroCatch is used by researchers to investigate a wide range of common neurological conditions such as concussion and brain injury; dementia and neurological disease; post-traumatic stress disorder (PTSD), and mental health; and to enhance brain performance optimization. It is currently being tested by IRP on patients from the Canadian Armed Forces, RCMP, and other first responder organizations.
Wearables and Technology
Ketamine One will be integrating specialized wearable technologies to track a patient's key vitals before, during, and after psychedelic-assisted therapies, providing clinicians with data to improve outcomes. The technology enables researchers to build objective data from a patient's experience by measuring physical signals and responses which will allow them to refine and adjust their processes, while advancing psychedelic therapy research.
The company will be integrating its psychedelics-focused research, technologies and treatment protocols into a broad suite of treatment options across its North American network of clinics to promote revolutionary ways to deliver a platform of comprehensive treatments for mental health conditions that are currently difficult to diagnose and/or treat with existing methodologies and drug regimens. 
The Management Team
Adam Deffett – Interim CEO, VP Capital Markets and Communications
Mr. Deffett holds a B.Commerce degree from the University of Calgary and is a CFA Charterholder. He has over 15 years of capital markets experience, having served in senior positions at a number of Canadian banks and investment dealers specializing in capital formation, market strategy and communications.
Najla Guthrie – Chief Science Officer
Ms. Guthrie formerly served as President and CEO of KGK Science Inc. Over her 23 year tenure at KGK, she steered the growth of the company into a leading North American contract research organization, providing high-quality clinical research trials, primarily within the nutraceutical, cannabis and psychedelic industries. Ms. Guthrie is a notable internationally-renowned public speaker, as well as having published over 50 papers in peer-reviewed journals. 
Dr. Mark Kimmins – Chief Medical Officer
Dr. Kimmins holds a medical degree from University of British Columbia Faculty of Medicine and has over 20 years experience as a colon and rectal surgeon, as well as extensive experience in academic medicine, subspecialty community medicine, cannabis medicine, and healthcare related businesses. He is a dual citizen and is board certified in both the US and Canada. Dr.Kimmins is a Fellow of the American College of Surgeons, a Fellow of the Royal College of Surgeons of Canada, and a Fellow of the American Society of Colon and Rectal Surgeons.
Keith White – President, Clinic Operations
Mr. White has over 20 years of senior leadership experience with growth-oriented, private healthcare companies. He came to Ketamine One as part of the acquisition of 14 medical cannabis clinics, and is serving in the same capacity he held at Aleafia Health to ensure the continuity and ongoing growth of the Company's clinical assets.
Peter Nguyen – Chief Financial Officer
Mr. Nguyen holds an undergraduate degree from the University of British Columbia and is a Chartered Professional Accountant with over 10 years experience serving in senior financial positions and directorships with a number of private and publicly-traded companies. His expertise includes  financial reporting and business strategy, corporate financing, tax and business advisory services. 
The Comparables
2020 was a watershed year for psychedelic stocks that saw the emergence of a number of new public companies in a new space. For investors, this was reminiscent of the 2017 emergence of cannabis stocks. The use of psychedelics for the treatment of serious mental health issues offers hope to many people who suffer from treatment resistant disorders, and the impact that mental illness has on the broad economy has attracted serious investment capital to this space, even though there are still many legal and regulatory barriers for this industry. As a result, it is too early to determine which companies are direct competitors to Ketamine One. MEDI has a diversified product focus which at the moment differentiates itself from other companies in the space.
The leading company in this field is Compass Pathways (NASDAQ: CMPS) which has clinical trials in 20 locations throughout Europe and North America after its synthetic psilocybin called COMP360 that in 2018 was designated a Breakthrough Therapy for the treatment of treatment-resistant depression,
Mind Medicine (NEO: MMED) is becoming a leader in the psychedelics industry. Mind Medicine is researching potential therapies using Psilocybin, LSD, MDMA, DMT and an Ibogaine derivative, 18-MC for conditions of Anxiety, Addition, and Adult ADHD. The company recently completed its acquisition of HealthMode, a digital medicine and therapeutics company that utilizes Artificial Intelligence (AI)-enabled digital tracking and measurement to increase both the precision and speed of clinical research and patient monitoring..
Numinus Wellness (TSXV: NUMI) was the first company in Canada to receive a license to extract psilocybin from mushrooms, to complete a legal harvest of psilocybe mushrooms using this license, and the holder of a Health Canada dealer's license to import, export, possess, test, and distribute MDMA, psilocybin, psilocin, DMT, and mescaline. The company is collaborating n with the Multidisciplinary Association for Psychedelic Studies (MAPS) Public Benefit Corporation to seek approval of MDMA-assisted psychotherapy for PTSD.MAPS is a leading proponent for the legal use of psychedelics in medicine.
Field Trip Health (CSE:FTRP) is developing a drug called FT-104, which is a synthetic psychedelic molecule that is a serotonin 5HT2A receptor agonist. The Company has a research and development facility in Mona, Jamaica and another in Atlanta, Georgia. It also operates a number of clinical hubs providing psychedelic therapies.
| | | |
| --- | --- | --- |
| Name | Symbol | Market Capitalization |
| Compass Pathways | CMPS | $1.29 billion |
| Mind Medicine | MMED | $1.25 billion |
| Field Trip Health | FTRP | $369.61 million |
| Numinus Wellness | NUMI | $184.72 million |
| Ketamine One Capital | MEDI | $163.05 million |
The Risks
From our view the following risks are worth considering.
Limited acceptance of the Company's technology products. Emerging technology companies often have an uphill climb to generate revenues and gain market share. Even with MEDI's diversified portfolio of potential treatments and technologies, there is no guarantee these new initiatives will gain enough significant market share or the Company could encounter a serious competitor.
Acceptance of psychedelics as a reliable therapy. Regulatory approval of health related therapies such as psychedelics must undergo a rigorous clinical trial process to determine safety and efficacy of these products. There is no guarantee the company's products will receive the necessary approvals to enter the market
Being rendered obsolete by newer competing technologies. Technology plays carry an inherent risk due to a dependence on market acceptance of their products. If a newer, better product enters the market, it can reduce the appeal of the Company's product or completely replace it, which could spell disaster if a company or cannot pivot to reinvent itself. First mover advantage and rapid market penetration can serve to prevent or lessen the impact of a strong competitor. 
Jurisdictional and regulatory risk. For products and technologies such as those of Ketamine One, certain jurisdictions could impose restrictions or protectionist policies to protect their own market participants and shut out a company such as MEDI. They could also encounter specific medical regulatory hurdles that could make it difficult to enter the market. 
Market sentiment. Markets can fluctuate wildly as investor expectations can change rapidly depending on the two most common drivers: fear and greed. Negative market sentiment could make it difficult for the Company to obtain financing during such downturns, should the need for capital arise in such market conditions.
The Catalysts
Some of the potential catalysts we see that could have a large impact on the share price include:
The Covid-19 effect. The post-pandemic era may see an accelerated use of psychedelics to treat mental health issues. It is well documented that the Covid-19 pandemic is contributing to a rise in depression and other mental illnesses that have resulted in a rise in opioid use and suicide. The availability of psychedelic treatment options could help address these issues and lend credibility to the concept of using psychedelics..
Growth of psychedelics. As companies start getting their psychedelic products approved and into the market, the industry will likely see a significant growth surge as medical professionals ramp up the use of these treatments and therapies. Assuming that they have a beneficial effect for patients, that will lead to other opportunities. 
Government focuses on the impact of mental health on the economy. The awareness of the impact of mental illness on the economy is beginning to shape healthcare policy. While mental illness is a smaller segment of health treatment compared to physical conditions, the costs are 30% higher. With the breakthroughs that are occurring with psychedelics, it may soon be possible to make earlier and more accurate diagnoses of difficult to detect mental disorders to provide effective treatments  to help keep patients functioning and productive. This would greatly reduce the amount of people absent from the workforce and lead to reduced costs to the healthcare system.
Development of new products and services. The company is looking to develop new disruptive technologies and services that are synergistic with its mental health initiatives.
Potential future merger and acquisition activity. Due to Ketamine One management's extensive experience, expertise, and credibility in the sector, as well as its network of clinics across North America that will help leverage and planned treatment rollouts, the company could generate rapid revenue and profit growth which could lead to a potential takeover by a larger sector player. 
In Conclusion
At the Deep Dive, we like the overall prospects for the healthcare industry, largely because we view it as recession proof. Although the company operates in a relatively new emerging segment, targeting the serious issues of mental health, we believe Ketamine One has a solid management team with extensive clinical experience, a diversified focus, and is developing new treatments and other services to help support revenue growth and diversification of income streams. Despite psychedelic products needing to undergo a rigorous and lengthy clinical trial process in order to receive approvals to be marketed, Ketamine One's strategy of aggregating cash flowing businesses (CRO and clinics) and then layering new technologies across those verticals mitigates some of the key risks of the industry.
Ketamine One has a quality management team with vast experience in growing companies from the ground up. They also have extensive experience in operating public companies and in capital formation, which is a very important element when embarking on an aggressive growth strategy.  We believe that the post-pandemic era will usher in a period of emphasis on treating mental illness, which should bode well for Ketamine One. 
We feel that Ketamine One has an opportunity to become a significant player in the psychedelics space and its diversified portfolio mitigates some of the inherent risks that biotech firms typically face. This is a new market segment with limited history, therefore we believe investors should be aware of the risks before investing. The upside potential could be large if the company's products gain significant market penetration. We believe that Ketamine One's diversified business silos offer shareholders multiple opportunities and will help mitigate some of the risks.
The opportunity to leverage its network of clinics throughout North America cannot be overlooked, as it enables widespread and potential exponential revenue growth. We anticipate that there will likely be more aggressive consolidation as this industry matures, and a company such as Ketamine One could be a compelling target in the future. In the meantime, we think the psychedelics stocks will continue to offer investors an interesting growth opportunity.
---
FULL DISCLOSURE: KetamineOne is a client of Canacom Group, the parent company of The Deep Dive. The author has been compensated to cover KetamineOne on The Deep Dive, with The Deep Dive having full editorial control. Not a recommendation to buy or sell. Always do additional research and consult a professional before purchasing a security.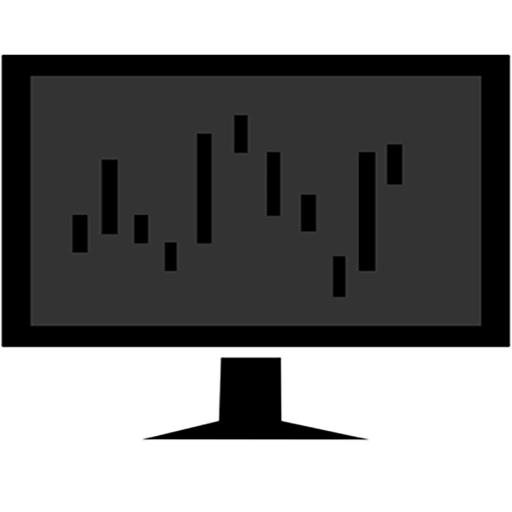 As the founder of The Deep Dive, Jay is focused on all aspects of the firm. This includes operations, as well as acting as the primary writer for The Deep Dive's stock analysis. In addition to The Deep Dive, Jay performs freelance writing for a number of firms and has been published on Stockhouse.com and CannaInvestor Magazine among others.