Kids These Days: Study Sees Tough Financial Luck, Lower Buying Power For Gen Z
No wonder kids are angry. Older generations are leaving them with an ailing planet and a difficult financial road ahead.
A recent ConsumerAffairs study analyzing cost of living data from the U.S. Bureau of Labor Statistics, the U.S. Census Bureau, the National Association of Realtors, and the Education Data Board, determined how prices have changed based on inflation from 1970 to 2022, and uncovered some sad realities for young Americans.
The study shows a decreased buying power. The typical American income has increased by 80% since 1970, but the consumer price index (CPI) also dramatically increased, almost entirely wiping out gains from increased wages.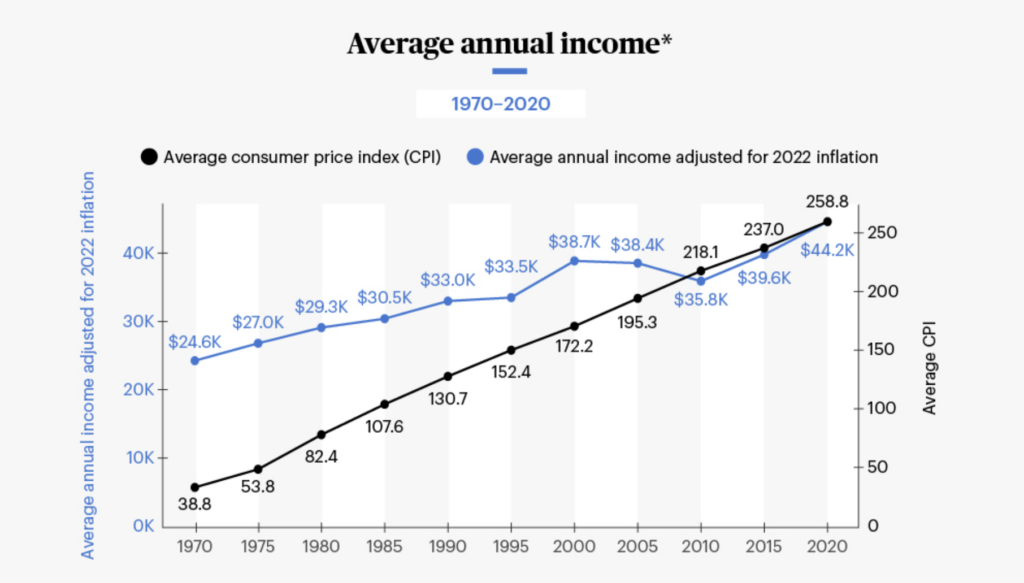 With inflation adjustments, the average American income in 1970 in today's dollars was $24,600 per year, versus an average CPI of only 38.8. Today's average American income is $44,200, but the CPI has increased to 258.8.
These figures show that Gen Z have 86% less purchasing power compared to the Baby Boomers when they were in their 20s.
The study also highlighted that it will take more from today's young Americans to achieve their Architectural Digest-esque dwelling aspirations. The cost of housing has risen rapidly in the last few years, and it seems it has yet to peak.
Today's $370,600 median home price is almost double the inflation-adjusted $185,000 median price of homes in 1970. According to the study, the uptick is partly due to the rising CPI, but there are those who blame the Boomers, arguing that they're choking supplies by staying longer in their homes.
Meanwhile, those who can't buy resort to living in rentals that are also becoming increasingly costly, sometimes even costlier than a mortgage. It costs about 150% more to rent these days than it did in 1970. And when you're paying so much for rent, the study argues, it just makes it all the more difficult to save up to buy a home.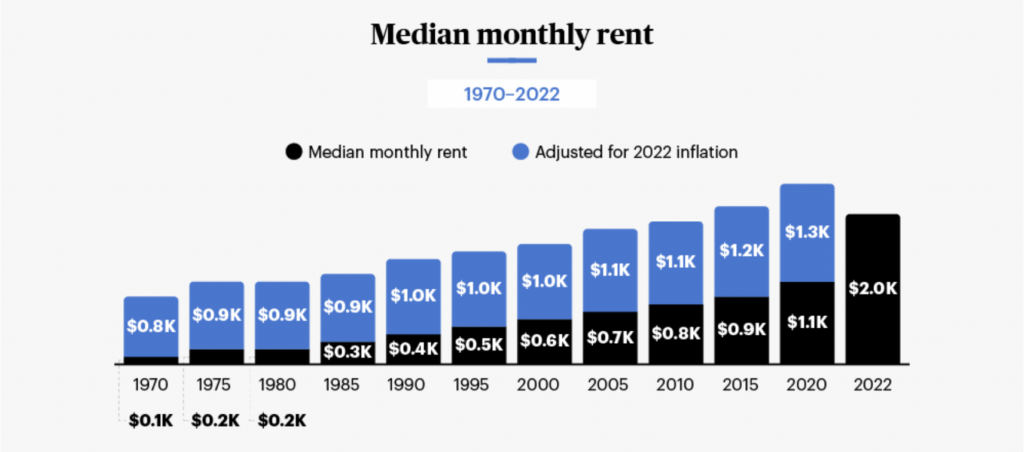 The rising cost of goods and housing impact all living generations, but it looks like Boomers will need to soon accept that kids these days aren't living in the same world that they did in their days.
---
Information for this briefing was found via ConsumerAffairs and the companies and sources mentioned. The author has no securities or affiliations related to this organization. Not a recommendation to buy or sell. Always do additional research and consult a professional before purchasing a security. The author holds no licenses.