Michigan Lawmaker On University Mass Shooting: "F*ck Your Thoughts And Prayers"
Michigan State House of Representative's Majority Whip Ranjeev Puri did not mince his words in his statement regarding the fatal mass shooting at the Michigan State University (MSU), located in the city of East Lansing.
"Today, we begin to collectively heal from the horrific events which transpired, tomorrow we work," Puri tweeted, attaching his full official statement.
The release starts with "f*ck your thoughts and prayers," castigating the act of empty well-wishing without action and change as "meaningless."
"What happened in East Lansing is unfortunately far too common… Yet all we have offered up are empty solutions — traumatizing active shooter drills and bulletproof backpacks," Puri noted in his statement.
A gunman opened fire on two campus locations Monday evening, turning the large institution of around 50,000 students into a crime scene and prompting scared students to flee and shelter as hundreds of officers in tactical gear invaded the campus.
MSU Interim Deputy Police Chief Chris Rozman identified the gunman as 43-year-old Anthony Dwayne McRae, who died of an apparent self-inflicted gunshot wound. He had no connection to the university, according to the police.
McRae was arrested and charged with felony carrying a concealed firearm without a permit in 2019. He ultimately pleaded guilty to a misdemeanor charge of having a loaded firearm in his possession and served a year and a half on probation.
The horrific shooting killed three people and badly injured five others. According to authorities, all were confirmed university students on Tuesday morning.
Flags will be flown at half-staff in commemoration of the victims of the MSU shooting, according to Michigan Gov. Gretchen Whitmer.
Whitmer's office stated that "the whole state of Michigan is wrapping its arms around the Spartan community today."
In his statement, Puri highlighted that the MSU incident is already the "67th mass shooting of the year, along with over 2,215 mass shooting gun deaths."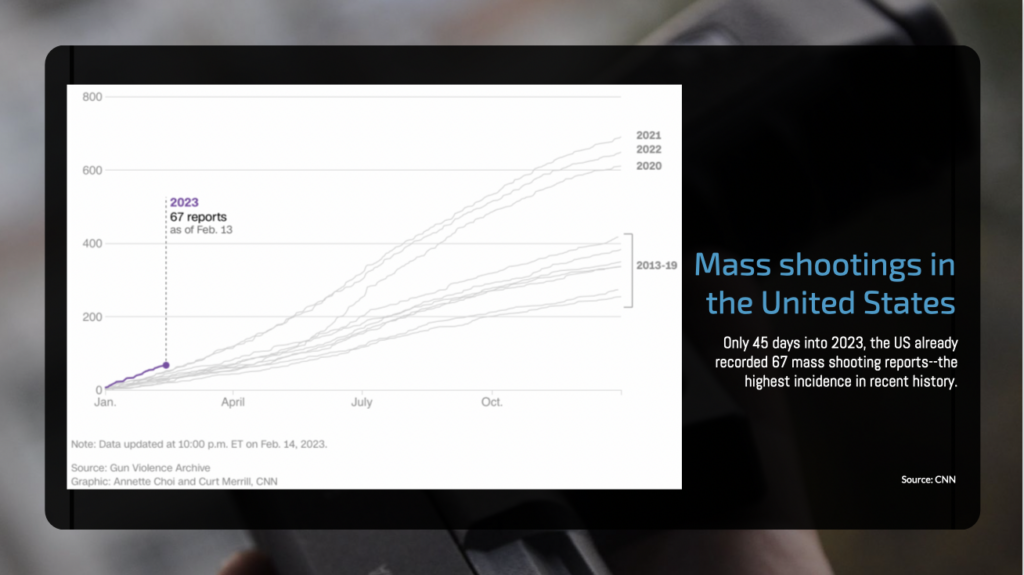 "We do not need to live like this. The United States is the only country where this happens," the state congressman added.
Puri promised that his office will "continue to work tirelessly to pass common sense gun reform immediately."
Missed the point?
Many observers on Twitter praised Puri's livid statement. Some, however, focused on the language of how it was written, most specifically on the use of an expletive.
On a more related argument, some observers are pointing out that the mass shooting resulted to fatalities because the school wasn't able to defend itself with guns, blaming the so-called "gun free zones."
Individuals licensed to carry a concealed pistol by Michigan or another state are prohibited from carrying it on select premises, including schools or school property. An exception is allowed if the carrier–a parent or legal guardian–is in a vehicle on school property while dropping off or picking up a student.
It has long been a contention in the United States to legislate gun control in order to minimize or eliminate mass shootings.
Arguments for the other side, however, cite the second amendment of the constitution which states that, "a well regulated Militia, being necessary to the security of a free State, the right of the people to keep and bear Arms, shall not be infringed." The text is currently being interpreted as protecting an individual's right to own and possess firearms for lawful purposes.
---
Information for this briefing was found via CNN and the sources mentioned. The author has no securities or affiliations related to this organization. Not a recommendation to buy or sell. Always do additional research and consult a professional before purchasing a security. The author holds no licenses.