Tinley CEO Jeff Maser Pens Letter to Shareholders
Thursday morning Tinley Beverages (CSE: TNY) CEO Jeff Maser wrote a shareholder letter, identifying the significant progress the firm has made as of late in its goal of expanding markets. We thought we would share it here for those who are not on the company email list.
If you wish to be added to the Tinley Beverage newsletter, you can do so by clicking here.
---
Friends,
Over the past 2 weeks, we've signed two transformative deals that significantly increase distribution of our products:
First, we signed a deal with Great North Distributors for distribution of our cannabis beverages in Canada. Great North is the exclusive distributor for leading brands including Aphria and Pasha Brands, and we'll be sharing the same sales force. This represents our first expansion beyond California, thereby giving us presence throughout North America's two largest cannabis markets. Great North is affiliated with Southern Glazer's Wine & Spirits, North America's largest beverage alcohol distributor, and we're delighted to have this caliber of service representing us throughout the country.
The full press release can be found here: https://www.globenewswire.com/news-release/2019/11/04/1940629/0/en/Tinley-Signs-with-Great-North-Distributors-for-Canadian-Distribution.html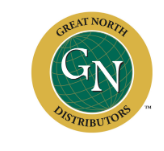 Second, we signed a 150-store agreement with BevMo, California's premiere beverage alcohol retailer. We're the third California cannabis brand to list a non-infused version in mass retail, along with Heineken's Lagunitas Hi-Fi Hops and Two Roots Beer. This will build mainstream brand visibility for our cannabis products, and is a significant additional source of revenue in its own right. Bars and restaurants, as well as liquor and grocery stores across the USA, are aggressively expanding their adult-style, non-alcoholic beverage offerings in response to declining alcohol consumption among millennials. We've spent years figuring out how to make non-alcoholic drinks taste like famous liquors and cocktails for use in our cannabis drinks. Now these formulations can also be used in non-infused format in mass retail. As a result, we'll have the first comprehensive lineup of liquor-style products listed in the non-alc category.
The non-alc category is increasingly being regarded as the fastest-growing trend in beverage, and we're now well-situated in this category with analogous products in cannabis. Rick is leveraging his 30+ years in beverage to expand this line in mass retail across the country, while simultaneously growing the infused line in California dispensaries.
The full press release can be found here: https://www.globenewswire.com/news-release/2019/10/22/1933098/0/en/Tinley-to-Launch-Non-Alcoholic-THC-Free-Beverages-in-150-BevMo-Stores.html

We're also working to bring several more initiatives to fruition this quarter including:
Second Canadian deal; this would be with an LP for manufacturing and sourcing
Licensing of our Phase 3 facility, which is a 20,000 square foot, state-of-the-art bottling facility 14 miles south of downtown Los Angeles; we continue to produce in our Phase 2 facility near Palm Springs in the meantime
Co-packing deals with known consumer & lifestyle brands
Additional mass retail deals for non-infused versions across the USA
Our updated corporate presentation can be found here: https://drinktinley.com/wp-content/uploads/Tinley-Corporate-Presentation-Q4-2019-GN.pdf
As many of you know, it's been a long road to get to this point. We've emerged as one of just two public companies to have THC drinks in market, and the only pure-play. Our products are being well received, and are experiencing a growing reorder rate in dispensaries. We believe this favorable reception will continue to attract distribution deals and other business development partnerships.
The cannabis beverage sector is starting to show signs of its long-awaited inflection. With our two bottling facilities, absorption technology, national-brand formulators and brand recognition – in dispensaries and mass retail alike – we believe we're well positioned as this category grows.
Thanks as always for your support.
Best,
Jeff
---
FULL DISCLOSURE: Tinley Beverage is a client of Canacom Group, the parent company of The Deep Dive. Not a recommendation to buy or sell. Always do additional research and consult a professional before purchasing a security.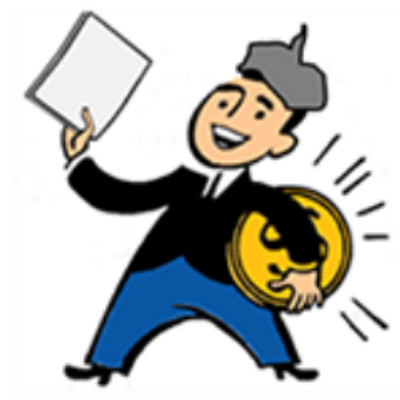 SmallCapSteve started blogging in the Winter of 2009. During that time, he was able to spot many take over candidates and pick a variety of stocks that generated returns in excess of 200%. Today he consults with microcap companies helping them with capital markets strategy and focuses on industries including cannabis, tech, and junior mining.