WallStreetBets Founder Sues Reddit for Ousting Him As Moderator
Jaime Rogozinski, the founder of the WallStreetBets, the popular subreddit forum that influenced the rise of meme stocks, has filed a lawsuit against Reddit. The lawsuit is based on allegations that Reddit breached a contract by removing him as a r/WallStreetBets moderator and violating his right to trademark the WallStreetBets brand, among other complaints.
WallStreetBets was created by Rogozinski in 2012 as a more colourful platform to talk about trading that aimed to effectively celebrate market gambling. It became increasingly popular in 2019 when brokerages such as Charles Schwab, TD Ameritrade Holding, and Fidelity Investments eliminated commissions to trade stocks.
However, in 2020, Rogozinski's relationship with Reddit became strained. Posts promoting his book and making appearances with various outside platforms began to appear, causing WallStreetBets users to accuse him of "selling out." Reddit suspended his account in April 2020 for "attempting to monetize a community."
In response, Rogozinski claimed that he was "very open" about selling his book and promoting the community. Reddit restored his account a week later, but he was permanently removed as moderator for violating its policies. While he appealed the decision, Reddit rejected his appeals, which led to his ban from moderating WallStreetBets.
Who owns "WallStreetBets?"
The lawsuit itself is centered on who has the right to control the WallStreetBets brand. Rogozinski applied to trademark "WALLSTREETBETS" in March 2020, weeks before he was removed as moderator. In August of that year, Reddit filed a notice of opposition to the trademark registration, arguing that it would suffer "irreparable damage" if the trademark were granted.
FULL INTERVIEW: Cassandra Leah, interviewed Jamie on the Daily Dive back in January 2021.
Reddit has stated that the WallStreetBets brand is its valuable asset and it has amassed tremendous goodwill and rights through Reddit's continuous use of the brand in the US. Further, the company has stated that its policies prohibit moderators entering "agreements with third parties on behalf of a subreddit."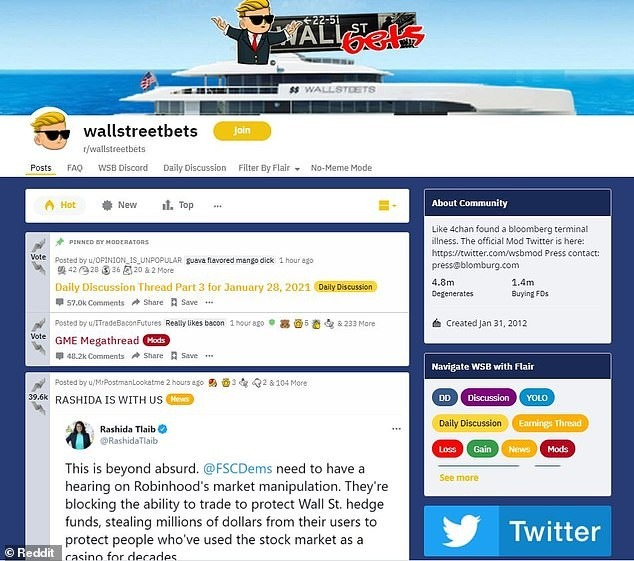 Rogozinski meanwhile disagrees with Reddit's stance, stating that Reddit's policies prohibit users from carrying out moderation duties "in return for any form of compensation or favor from third parties." Rogozinski claims that he had never accepted payment for moderating the WallStreetBets forum. Comparatively, Fidelity has used its Reddit community to "generate awareness" of their products and services, which was not an issue for Reddit, according to the lawsuit.
Reddit has described the lawsuit as frivolous and without basis.
The lawsuit was filed in the US District Court for the Northern District of California.
READ MORE: Gamestop: The GME Short Squeeze Explained
The lawsuit is the latest incident related to WallStreetBets, which is known for popularizing the "diamond hands" meme, making Reddit user "DeepF—ingValue" a hero, and being scrutinized by lawmakers in a Congressional hearing. The controversy surrounding WallStreetBets has highlighted the power of social media platforms, and how they can influence financial markets.
The lawsuit will also highlight the importance of trademark and intellectual property rights for online communities and forums. As the use of social media platforms continues to rise, the issue of who owns the intellectual property rights of online communities and forums is expected to be a growing legal concern in the future.
Rogozinski: 2023's breakout actor?
Lawsuit aside, it appears Rogozinski is looking to continue attempting to monetize his role in the r/WallStreetBets saga. The founder of the subreddit is set to be featured in a film at South by Southwest, focused on what appears to be meme stocks.
The move, entitled "The New Americans: Gaming a Revolution," is 102 minute long documentary focused on delivering to users a "wild meme-driven ride." The movie is said to inclue Rogozinski, as well as Wolf of Wall Street Jordan Belfort, crypto investor ProTheDoge, and Anthony Scaramucci.
Rogozinski's move into film isn't exactly fresh however – in 2021 it was reported by Market Realist that he had signed with United Talent Agency, after having signed a deal with RatPac Entertainment to sell his life story.
---
Information for this briefing was found via the Wall Street Journal and the source mentioned within the aricle. The author has no securities or affiliations related to this organization. Not a recommendation to buy or sell. Always do additional research and consult a professional before purchasing a security. The author holds no licenses.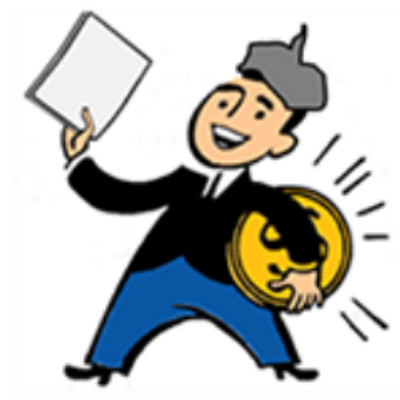 SmallCapSteve started blogging in the Winter of 2009. During that time, he was able to spot many take over candidates and pick a variety of stocks that generated returns in excess of 200%. Today he consults with microcap companies helping them with capital markets strategy and focuses on industries including cannabis, tech, and junior mining.