Weology: We Read Peter Aceto's Book So You Don't Have Too
The recent flood of interest in CannTrust Holding's (TSX: TRST) (NYSE: CTST) cultivation assets from competing licensed producers is hardly surprising. CannTrust used those facilities to grow good volumes of good product before Health Canada caught wind of the fact that they weren't doing it as prescribed. Any LP in Canada would be interested in doing a deal for those assets if they were made available, the only question is one of price.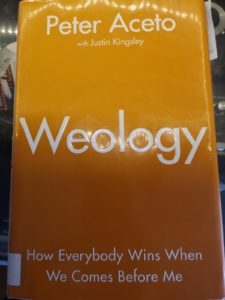 A facility that is licensed to operate is worth substantially more than one whose license has been revoked, as the "intangibles" line on any LP's balance sheet can confirm, and the status of that license is what this very vocal interest in a deal for CannTrust's facilities are all about. These LPs are telegraphing to Health Canada through the press that there's no reason to suspend this license while they're ready to give it the only thing it was ever missing: an A-class leadership team. Any individual LP ready to talk up their management is ready to work that angle, because the bedrock premise is true: CannTrust's leadership fostered an organization that didn't understand its own risks.
Peter Aceto's 2015 "Weology" was written shortly after Aceto's leadership at ING Direct Canada grew the direct-to-consumer bank into one of the largest personal banking outfits in Canada, re-branded it as "Tangerine," and sold it to Scotiabank. It's a disjointed, episodic collection of anecdotes with no apparent binding thread or continuity that reads like an especially bad LinkedIN feed. It just sort of patters on about motivational-speaker-type true life lessons with silver linings from an author who is convinced that as the CEO of a hip, young, social-media-enabled bank-with-a-brand, people care what he has to say. The book left us with the impression that nobody ever told him otherwise.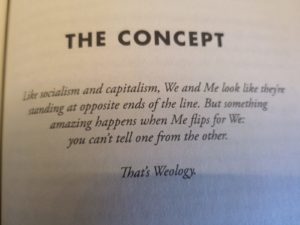 By his own description, Peter Aceto is a "nice guy," and there's no reason to believe that his expressed desire to create an agreeable working environment for his staff is anything less than genuine. But nowhere in this book does Aceto discuss fostering reasonable dissent in his subordinates as a check on his judgement, or the judgement of his fellow executives.
In fact, one of Aceto's many unfinished yarns about having gotten where he is involves him calculating a public altercation with a more senior banker during his time at ING Direct US, and calling the senior exec out on being wrong in front of the rest of the team. Aceto doesn't let on what the topic of the altercation was, whether or not it was material or even if the other executive was in fact wrong.
Presumably, those things aren't germane. Aceto isn't picking a fight with this guy to correct an organizational error or to keep them from making one, or even to make them better. He does it explicitly for the sake of improving his own standing, and it works. He climbs the ladder and is soon the head of ING Direct Canada (now Tangerine), where a whole Canadian discount banking structure grows along under his leadership, with a happy staff, happily telling him what he wants to hear, and Aceto lapping it all up.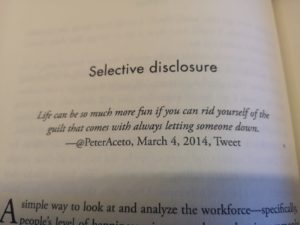 We expected this book to have bits that didn't age well, and would look bad in context of the CannTrust debacle – and it didn't disappoint. He advocates early on for telling white lies to his team to preserve morale. In a chapter titled "Selective Disclosure," Aceto discusses telling people only what they need to hear so as to limit their worry. He uses it in the context of keeping his staff happy during the 2008 financial crisis, and it comes off as a reasonable concept; you're likely to get more out of a staff who isn't worried about losing their job at the same time their mortgage goes underwater.
Reading it back, though, one has to wonder how much that principle guided Aceto through his time at ING USA, when the bank was implicated in concealing dealing in Iranian and Cuban accounts – a no no under US law – that eventually led to a fine of US$619 million paid under a deferred prosecution agreement.
Authorities alleged that ING illegally concealed information that would have identified Iranian and Cuban clients. The schemes involved billions of dollars, the US Department of Justice claimed and the bank's offices in Curaçao, the Netherlands, Belgium, France and Romania. Computer systems were evaded, internal concerns were ignored and employees were threatened with possible termination as the bank sought to help customers avoid US sanctions, the justice department alleged in court papers. "For more than a decade, ING Bank helped provide state sponsors of terror and other sanctioned entities with access to the US financial system," said Lisa Monaco, assistant US attorney-general for national security.

ING to pay $619m to settle sanctions case – Financial Times, June 12, 2012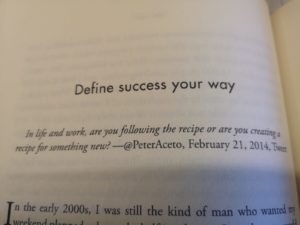 Evidence of a similar sort of flippancy towards regulators and deprioritization of the truth are evident in emails obtained by the Globe and Mail, in which staff report directly to Aceto about ducking Health Canada inspections as they knowingly produce cannabis in un-licensed areas. One gets the feeling that Aceto, whose book frequently waxes poetic about doing the right thing and living with integrity, trusts his own moral compass over that of the agencies designing and enforcing the rules.
If plants are grown on that side of the wall instead of this side of the wall, what's the difference, really? The patients love this stuff, and he's helping people. Putting customers first. The US government's problem with Cubans or Iranians in America using their ING Direct account to send money home is ridiculous. These are personal banking accounts of people who just want to move a few bucks around.. it's not like they're wiring Castro the nuclear codes. If they don't oversee it too hard, they're serving their customers… and isn't that what it's all about? That and increasing ING's reserves and throughput?
There were a few Weology highlights too good to cut, including this puzzler:
Today, there's a clear demand for what customers need and want, not just what the banks want."

Peter Aceto from his 2015 Globe and Mail Best Seller "Weology"

Does Peter Aceto understand supply and demand? Not the dynamic, but the definitions of those actual words? The period preceding and following this book saw Peter get a great deal of profile surrounding his approachability. He was the bank CEO who would return the emails and phone calls of customers personally. He had a great social profile and a great many young business school grads eager for a job in middle management took to social media to propagate it.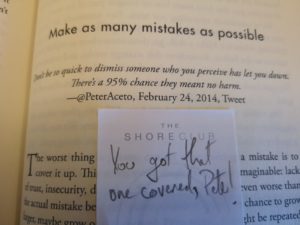 Is the nice-guy schtick and an ability to tell people what they want to hear Peter Aceto's only talent? He proudly kicks this book off with an anecdote about being publicly embarrassed by not being able to remember mortgage rates that he ought to know, but never really wraps the story up. He just goes on for 300 pages about how important it is to gain customers and be able to manage people, keep them happy.
Aceto's LinkedIN profile presently lists him as a "Leader, Author and Speaker." He lists board positions at what look to be software and AI companies. If, in fact, he's able to duck criminal charges for the most high profile un-licensed grow op and international drug smuggling operation in Canadian history, maybe managing people and keeping them happy is all that's important.
For what it's worth, the book is rated 5/5 on Amazon.ca based on six reviews. Goodreads provides a rating of 3.5/5 based on 18 reviews.
---
The author has no securities or affiliations related to this organization. Not a recommendation to buy or sell. Always do additional research and consult a professional before purchasing a security. The author holds no licenses.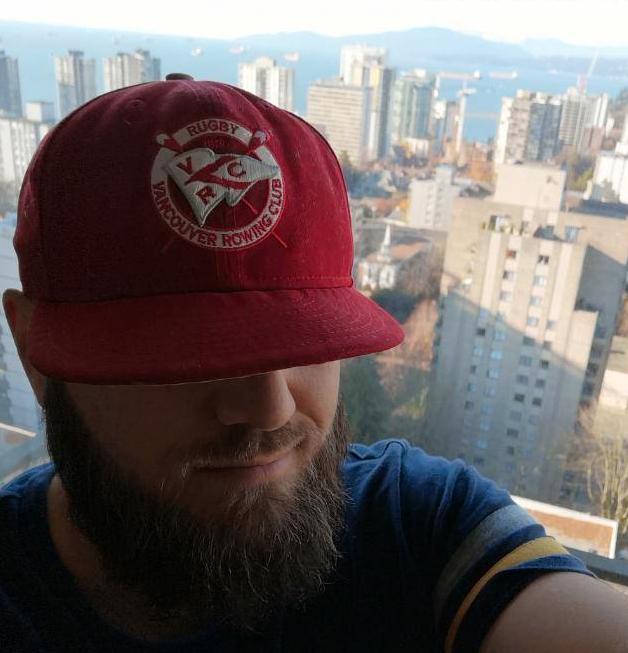 Braden Maccke is a freelance writer from Vancouver, B.C.
You can read all of his Deep Dive articles here.
He can be reached at braden@fundamentalhype.com.