What IS Celsius? Examining The Crypto Lender Amid Its Liquidity Crisis
As crypto lending platform Celsius Network (private) suspends redemptions and inter-account transfers in an effort to hold itself together, a lot of hack writers are describing the collapse of the Terra stablecoin as "the first domino" in this ongoing crypto currency collapse.
But this hack writer prefers to describe it as the first glitchy component of an elaborate Rube Goldberg machine that is the broader cryptocurrency market. The machine is still in motion, for the moment, and it's likely that its various components' operators are all trying to decide if it's worth coming to terms with each other to keep it going, or if they're better off just taking what's left and bolting.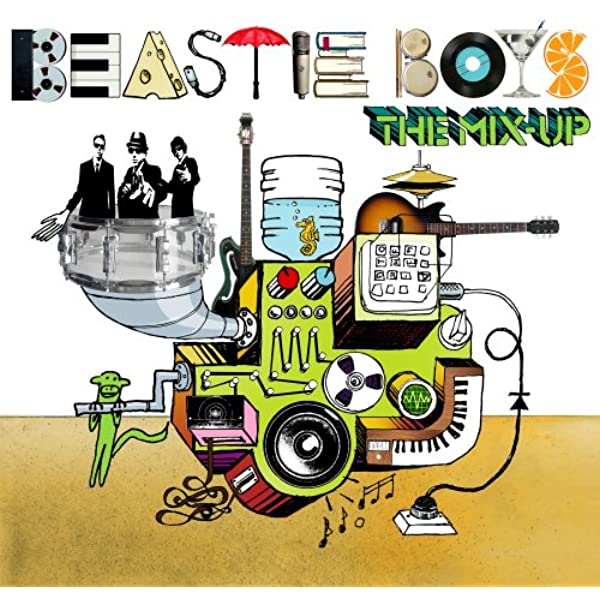 Celsius Network, the part of the machine presently showing the most obvious distress, is a crypto-lending and trading platform that likes to talk a lot about trust and transparency and creating an economy where everyone ("and [they] do mean everyone!") has the opportunity to succeed financially.
The company has a lot to say about its own altruism. Its mission statement comes with preamble about how hard the team worked on the mission statement, how everyone else is in this for the money (but not them!), some more about how hard they worked on it, and how many rewrites they had to do, and how proud they are of it, before they finally tell us that Celsius' mission is:
"To put unparalleled economic freedom in the hands of the people."
…which is kind of funny when you think about the fact that Celsius just locked all of its users' accounts.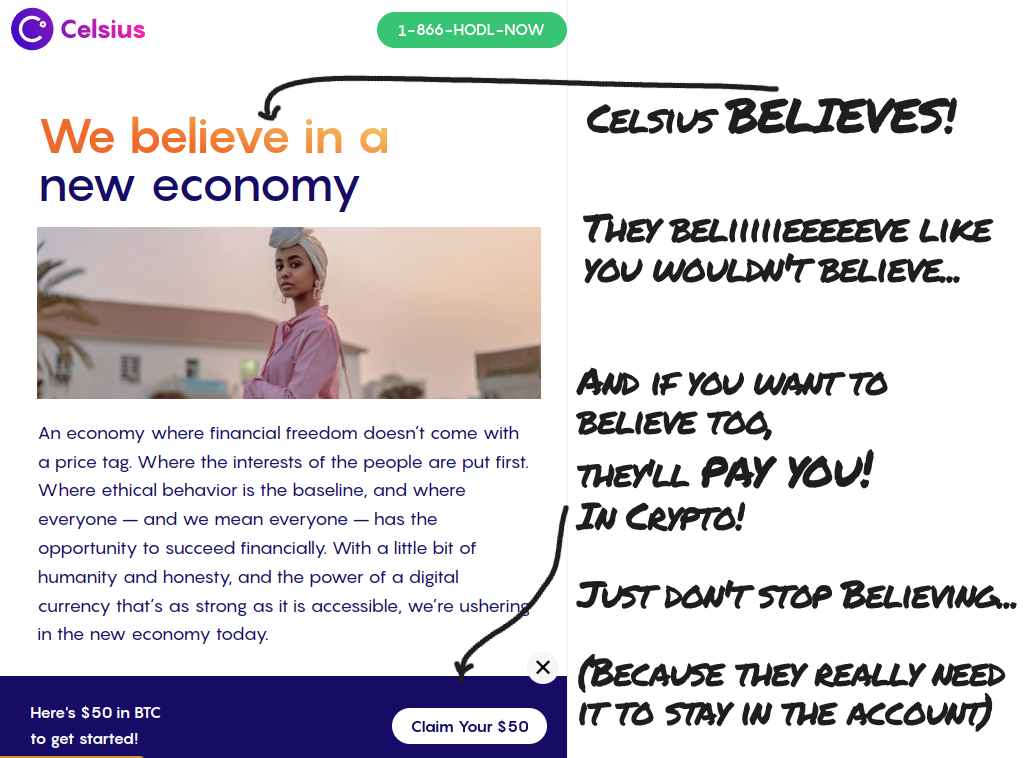 Celsius paused all withdrawals and inter-account transfers June 12th in an attempt to preserve liquidity. It's caused a swoon in the price of the platform's treasury-generated cryptocurrency CEL, and made everyone kind of nervous about all of the other components of the crypto machine.
This desk was excited to learn from the company's website that celsius files public financial statements in the United Kingdom, because we usually read those to understand what companies are and what they do, but Celsius' statements read like they were prepared by the Mad Hatter and the March Hare. The most recent version is for the year ending December 31st 2020, and features those year end accounts compared to the prior year ending February 29, 2020, as re-stated.

From what we can tell, the company is part lender, part consumer trading platform, and part investment bank. It earns revenue from interest on loans it makes to people and companies, made with money from deposits that it pays interest on.
That mission statement blog post, along with all of the other media it generates (videos, posts, etc.) is ultimately the wide end of a funnel meant to get the attention of people interested in trading crypto, saving with crypto, subverting traditional finance with crypto, or just plain getting rich with crypto, and induce them to become platform users or, in a more traditional sense, depositors, who are crucial to this operation.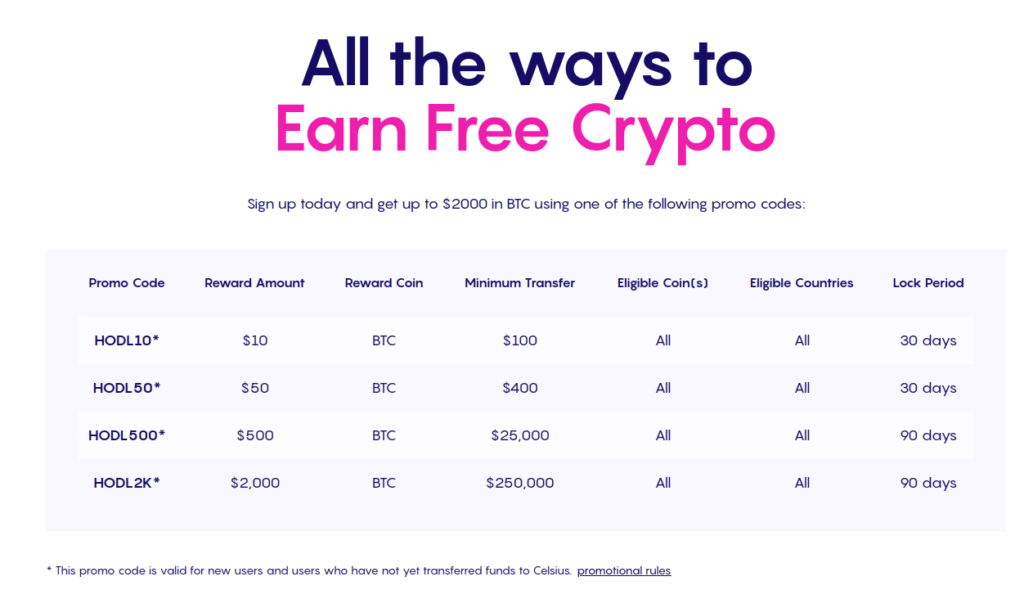 This is effectively banking, but Celsius isn't chartered as a bank, so "lending company" is the preferred nomenclature. These statements aren't in a format that makes the lending part of the business easy to understand but, as near as we can tell, Celsius had $4.28 billion worth of cryptocurrency assets on hand, backing $2.9 billion worth of outstanding loans… a year and a half ago.
For perspective, in 2020, BancFirst Corp (NASDAQ: BANF) had $8.06 billion in deposits and $6.39 billion in loans outstanding. First Guaranty Bancshares, Inc. (NASDAQ: FGBI) had $2.17 billion in deposits against $1.82 billion in outstanding loans.
So, in 2020, Celsius' lending business was operating on the scale of a small regional bank. But a regional bank can only lend to the extent allowed by the volume of its deposits and reserves, which are dominated in US dollars, and only the Fed can print those. If they want more, they have to borrow them. Celsius' reserves are mixed crypto, including crypto of its own generation, CEL.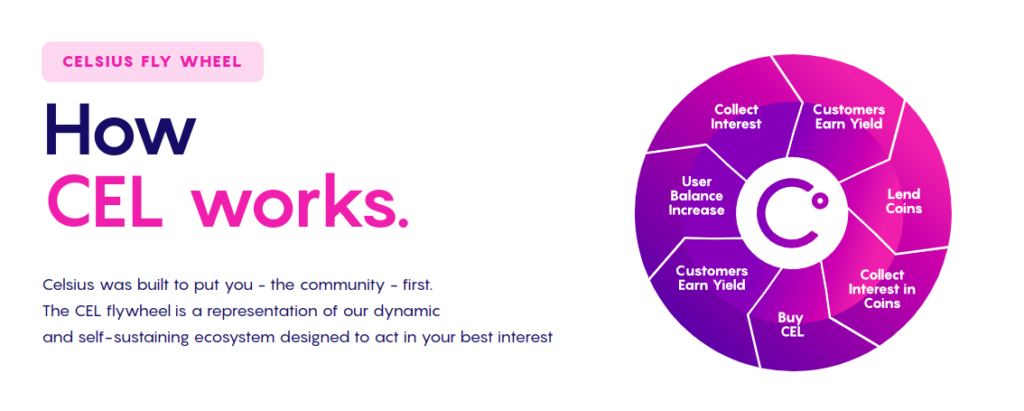 The company explains the coin with a lot of colorful charts and diagrams that make it seem like it gives users the ability to earn interest like a Rockefeller, but what it amounts to is Celsius being able to pay the "interest" on their deposits in a currency that it can create. If any small regional bank tried that, the currency would dilute itself into nothing in a hurry, but Celsius is also an investment business.
Cryptocurrency trades on unregulated markets, and through exchanges run by other crypto platform companies, to whom The Celsius platform lends, borrows from, and trades on. If the company was working both sides of a trade, or wash trading the CEL coin, or using the bitcoin generated by its enormous and growing mining fleet (24,250 BTC mining rigs added in July of 2021) to prop up the price of CEL, which it issues out of treasury and costs it nothing… it wouldn't be against any laws we're aware of.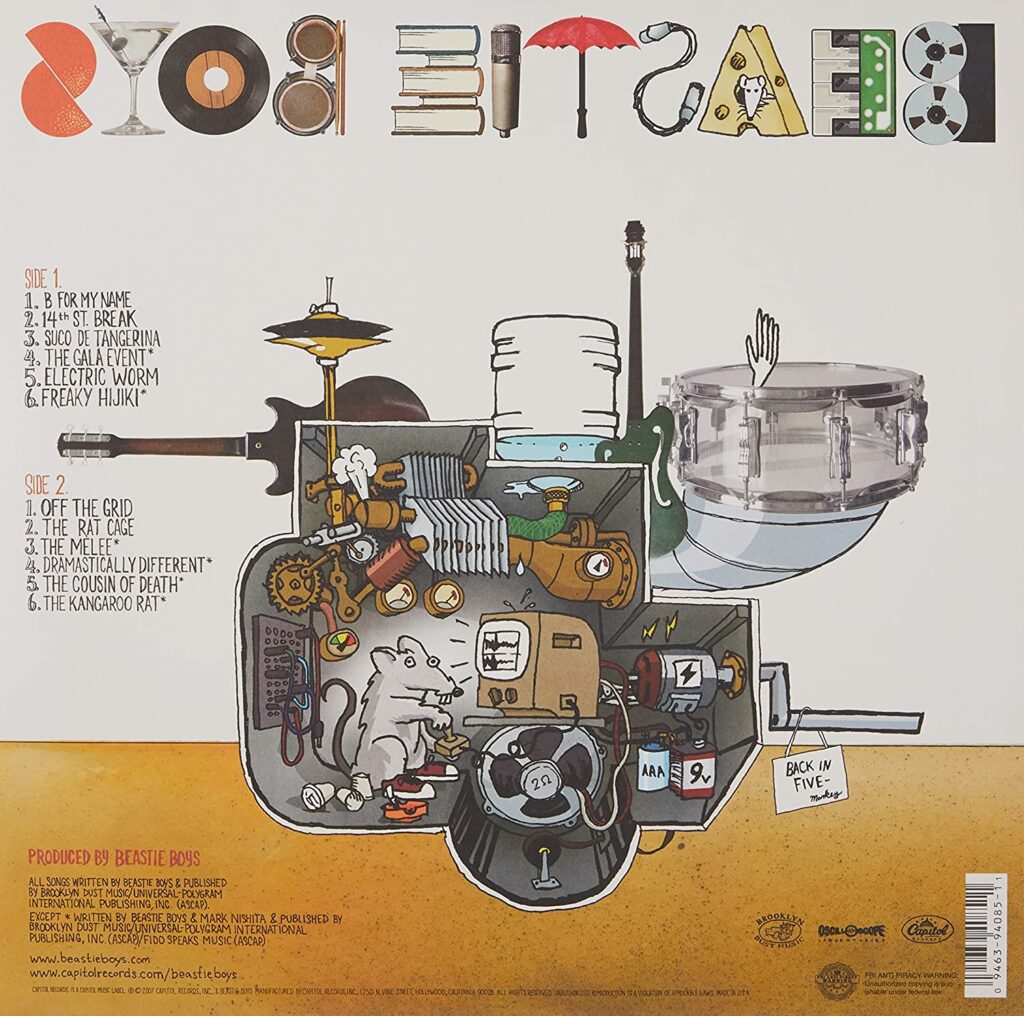 The financial statements show $492.7 million unrealized gains at the end of 2020, consistent with the Celsius trading team having gone on a hell of a heater, and having not yet cashed out… in 2020.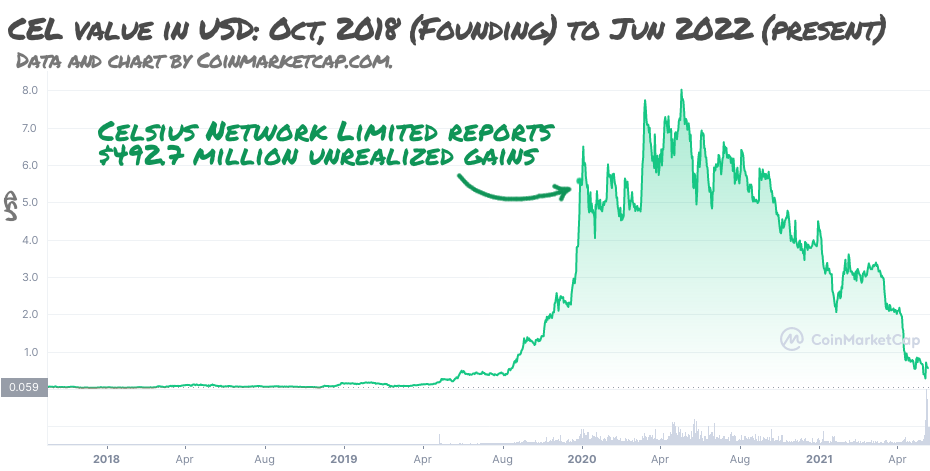 But a year and a half is an eternity in the cryptocurrency world. BTC has been to $65,000 and back twice since then, drawing the whole, expanding crypto-coin galaxy up and back with it, and Celsius' marketing division has been operating at wide open throttle the whole time, generating deposits, while its trading and mining operations worked at a similar pace to generate coins that pay the interest. Making hay in the sunshine, as they say.
"Anyone can ride a bull. It takes discipline to dance with a bear."
-unknown
When the fear sets in, and all those depositors want their money out all at once, well, it upsets the balance. The value of the crypto in the reserves is falling with everything else, so if every investor on the platform wants to hide from the crypto crash in good, old fashioned government money, there just isn't enough to go around, so Celsius has to close the window to avoid an old-fashioned It's a Wonderful Life-style run on the bank situation.
The move now for Celsius is to find investors willing to buy enough equity in the company to generate a reserve base significant enough to backstop its outstanding operations, the way Goldman went to Buffett in 2008. The upstream and downstream components of the Rube Goldberg machine are going to be watching carefully, because the appearance of a backer big enough to rain down the necessary liquidity here would certainly represent a floor.
It stands to reason that equity in a crypto pseudo-bank with a track record of attracting depositors and the ability to mint and mine crypto is a more attractive investment than the coins themselves, which are presently on their way to being paperweights in the metaverse. Finding that backer and closing them in time to keep Celsius' credibility would be an all-time legendary sales job, but they'd better hurry.
---
Information for this briefing was found via Sedar and the sources mentioned. The author has no securities or affiliations related to this organization. Not a recommendation to buy or sell. Always do additional research and consult a professional before purchasing a security. The author holds no licenses.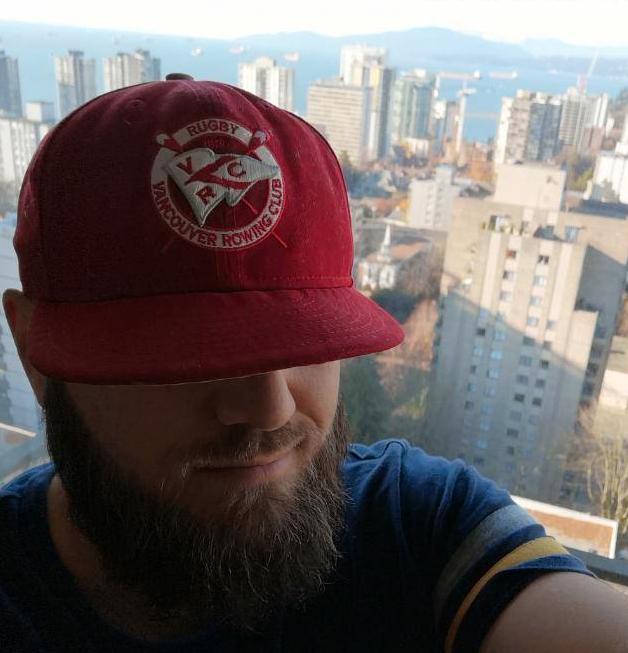 Braden Maccke is a freelance writer from Vancouver, B.C.
You can read all of his Deep Dive articles here.
He can be reached at braden@fundamentalhype.com.