A Nuclear Power Plant Meltdown In Ukraine Could Now Be A Real Risk
On March 3, Russian forces shelled the Zaporizhzhia commercial nuclear power plant in Ukraine, sparking a fire in a training building outside the plant. Subsequently, the invaders seized the plant and are reportedly forcing the Ukraine nuclear management group to operate the facility "at gunpoint." 
The good news is the fire has apparently been extinguished and the Russians have stopped shelling near the facility. Zaporizhzhia is the largest nuclear power plant in Europe. It has generating capacity of 5,700 Megawatts and is one of 15 operating nuclear units at four different plant sites in Ukraine.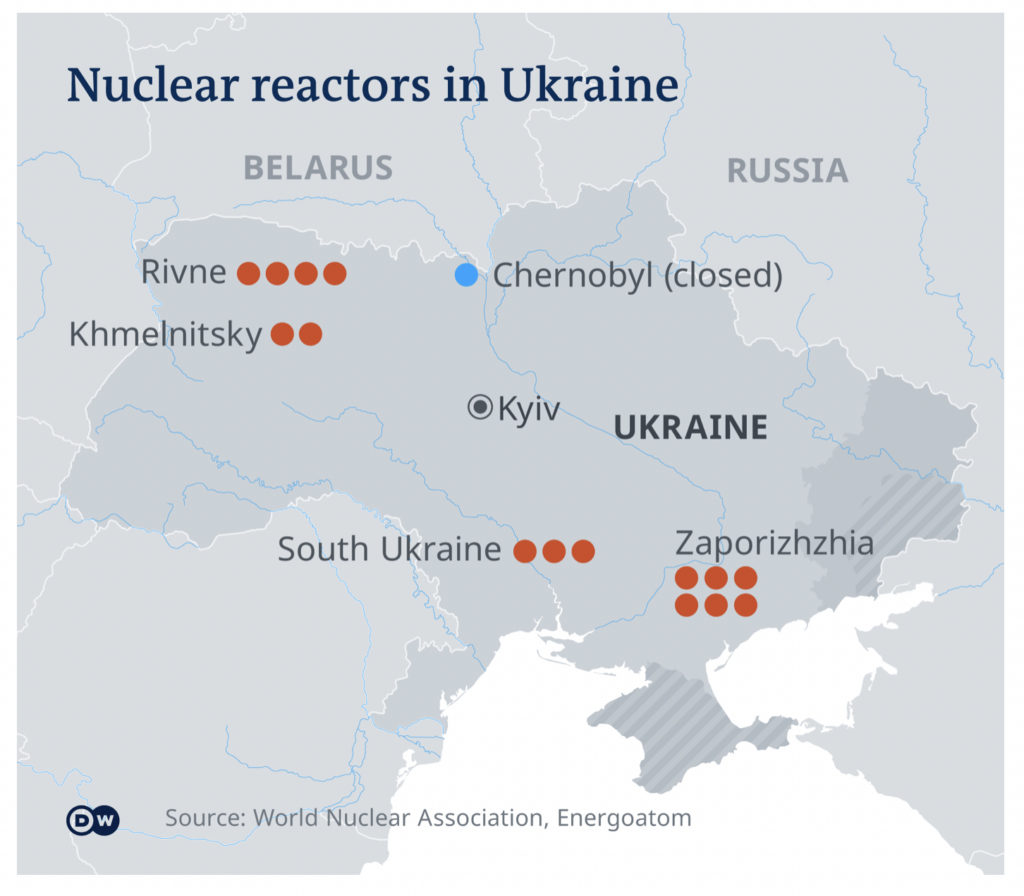 The bad news is that the Russians' reckless attack on this nuclear plant suggests an extraordinary new element of risk in this war. Operating nuclear plants are extremely sensitive, intricate pieces of machinery. A reactor's cooling system must remain operational to remove heat from a nuclear reactor's core and transfer it to the electric generators at the plant and to the environment.
If the coolant flow is reduced or lost, a plant's emergency shutdown system stops the nuclear fission chain reaction, but the stopping process is far from instant. Radioactive decay continues, causing the nuclear fuel to generate a substantial amount of heat for some time. In the worst case, a nuclear meltdown could occur whereby radioactive materials breach a reactor's confinement chamber and are released into the atmosphere.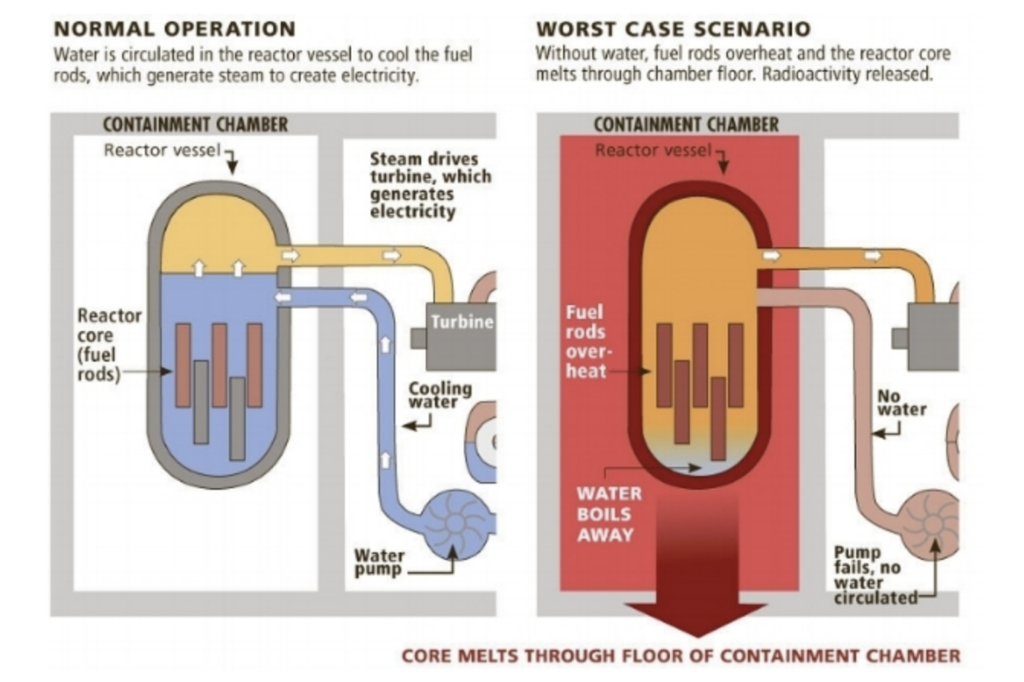 An unfortunate illustration of this sequence is the March 2011 accident at Japan's Fukushima nuclear plant. At Fukushima, a massive earthquake triggered a tsunami which flooded the plant. The plant's safety system detected the quake and shut down its reactors. However, power from Japan's electric power grid failed. Emergency diesel generators then switched on, but the tremendous force of the tsunami knocked out those power sources as well. Without the power needed to operate the coolant system for a considerable period, the nuclear fuel overheated and partially melted the reactor's core.
Frighteningly, a Fukushima-like progression to meltdown could potentially be replicated in Ukraine given Russia's shocking and irresponsible behavior with regard to nuclear safety. In recorded history, no entity has until now fired on an operating nuclear plant. In simple terms, it is not unreasonable to assume that during any conflict, the electric power grid could fail. To power its cooling system, Zaporizhzhia's diesel generating plants would then presumably take over. The diesel units are possibly backed up by a battery system as a further safeguard.
The great risk is that if, due to shelling or some other kind of armed attack, the diesel generators and/or battery system were damaged, an inadvertent Fukushima-type incident could take place. The cooling system could be rendered inoperable. Another risk would be that a missile attack or shelling could damage the integrity of a nuclear unit's confinement chamber, weakening its ability to guard against a meltdown. Note that Ukraine has 15 commercial nuclear units that now have to be considered at risk.
Of course, a more sinister interpretation of all this is that it was no accident. Did Russian President Putin order it as a warning to Ukraine regarding the steps he could choose to take against Ukraine if it does not surrender, and to the West not to meddle further in the war?  
Furthermore, and as shown in the above Ukraine map, three nuclear sites aside from Zaporizhzhia could be targeted.
---
Information for this briefing was found via Edgar and the companies mentioned. The author has no securities or affiliations related to this organization. Views expressed within are solely that of the author. Not a recommendation to buy or sell. Always do additional research and consult a professional before purchasing a security. The author holds no licenses.