BRIEF: ThreeD Capital – What You Need to Know
ThreeD Capital Inc (CSE: IDK) is a name that has recently come up repeatedly, seemingly out of thin air. While we try to follow the hype in the market to monitor whats on the move, this one caught us off guard. On Friday, it was one of the most active stocks on the Canadian Securities Exchange, with over thirteen million shares exchanging hands during the session, which resulted in just under a 40% gain.
This is fine and dandy, however, we knew nothing of the company. The last few days it has been discussed at length on twitter, often in relation to St-Georges Eco-Mining. We weren't aware of any connection between the two companies following our earlier write up on St-Georges, so we had to go digging. In addition to this answer, we found out a couple other things about the company that we feel you should be aware of as well.
ThreeD Capital: What You Need to Know
The connection to St-Georges
Presently, there are three connections between St-Georges Eco-Mining (CSE: SX) and that of ThreeD Capital. The first solid connection was made on December 31, 2017, when Sheldon Inwentash, president, CEO, and Chairman of ThreeD Capital, was named to the advisory board of St-Georges. In response to this, Sheldon returned the gesture on January 2, 2018 and enlisted Frank Dumas, the CEO of St-Georges for ThreeD's own advisory board. Serving in advisory roles for each others companies, anyone can likely surmise what was to come: the company's would get further in bed with each other.
Last night, this is exactly what happened. However, we currently have no clue as to the extent of the involvement that ThreeD Capital has. At this point in time, here's what we know on the topic:

Essentially, they are "teaming up". To what extent? We don't know. Its unclear if they are investing in the company through the purchase of debentures, or if they are helping to sell the debentures, or what the exact situation is. If they intend to buy in to the debenture, well then expect another raise from ThreeD, as they likely don't have the cash for any significant buy in.
As for the debenture raise itself, to figure out the terms we also had to find the release issued by St. Georges. Essentially the debentures are for St-Georges subsidiary, ZeU Crypto Networks, which is a private company. The conversion price is rather vague as a result, because there is no market to base its value off of.

In short, don't be surprised if ThreeD gets halted by IIROC today. This news release put out by them is much to vague for the agencies typical standards.
ThreeD's blockchain investments
In what was likely an attempt to drum up some share price movement, on October 16 it was announced at the bottom of a news release that an advisory team had been formed for potential blockchain investments. Ten days later, this was confirmed through a second news release, wherein they identified a newly formed subsidiary.

To date, based on what we found it is believed that the subsidiary has only invested in one company. There are some interesting aspects related to this however. The selected investment was in Rai Stone Agency of Ontario. However, this agency is actually a partnership between a series of investors. Within the news release,it indicated that one of the partners was a company controlled by the CEO Sheldon Inwentash. Due to it being within the same release, we do not believe that it is referring to Blockamoto.io, thereby indicating a potential conflict of interest for Mr Inwentash.

If this does in fact turn out to be a separate entity controlled by Mr Inwentash, that in turn would mean he is using one of his companies subsidiaries to invested in a partnership, within which he is a partner. In other words, he's indirectly investing in the assets of one of his companies, through the means of another company.
Lastly, on December 19 ThreeD issued a news release related to the investment focus of Blockamoto.io. Currently, the company is reportedly nearing an agreement to invest within two separate crypto currency miners, one of which is in Europe and the other North America. Further to this, on January 4 they issued a strategic update. Within, they revealed that they plan to invest in currencies such as Bitcoin and Ethereum directly through a new special purpose division within the subsidiary. This division will also look to invest within ICO's and strategic tokens.
ThreeD is cash strapped
The last piece of data you need to know related to ThreeD capital, is that they are strapped for cash in a bad way. As of their latest financials, until they did a subsequent raise they weren't able to cover their liabilities.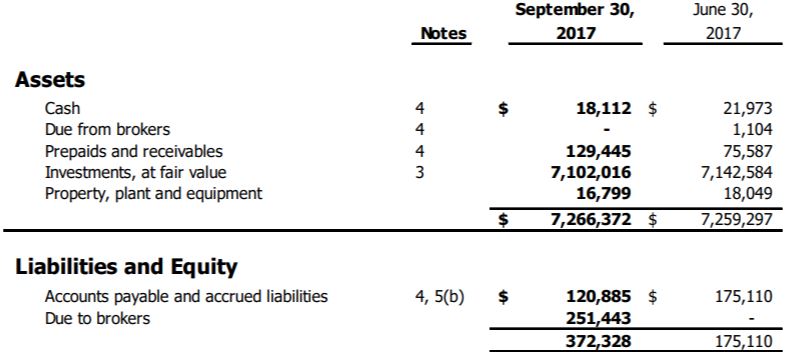 As can be seen from the snippet above, ThreeD reportedly has a large amount of investments that skews the balance sheet figures. The issue with these investments, is that 89.3% of these investments are private, meaning they are illiquid. Further to this, its difficult to say whether or not they could receive the fair value for these investments should they attempt to sell them.

As seen under note 4, at the time of filing they were unable to cover their bills. There is however, a discrepancy between the "Prepaids and Receivables" on the balance sheet, and those listed under note 4. Irregardless of this discrepancy, the company realistically can not cover its short term liabilities based on its current position.
Enter, capital raises. Two of them to be exact. In total, the company raised $2,760,000. This was at the expense of 19,575,000 common shares being issued, as well as an equal amount of warrants. The first raise consisted of 11,550,000 units, while the second was for 8,025,000 units.
The shares were issued at prices of $0.10, and $0.20, which in turn has created cheap paper for the company that will hold it back in the future. Warrants were priced marginally higher, at $0.15 and $0.25 respectively. The first raise becomes free trading on February 25, while the second enters the market on March 15. Justification for these raises was listed as "general working capital and purchase of investments." It is unclear whether these funds will flow through to ThreeD's subsidiary or not.
Closing Remarks
Overall, there was nothing that impressed us with ThreeD Capital. By all appearances, its a capital company that is looking to cash in on whatever sector is currently filled with hype. Its investments are within the resource, artificial intelligence, and blockchain sectors. These sectors don't typically merge together all that well, making it clear what the company is really after. It's inability to pay its debts certainly doesn't make it an attractive option for investments either.
Alas, it appears to be another company that has seen its share price increase due to the effect of traders. At this point, its difficult to point to any other factor for this increase. There's nothing overly attractive to the company that would make us want to invest here rather than so many other options that are available, even in the blockchain sector itself. The only justification we can muster at this point is "a rising tide lifts all boats", which isn't exactly a solid investment plan to go off of.
Know what you're investing in. Do the research. Dive Deep.
---
Information for this analysis was found via The CSE, SEDAR, Rai Stone Agency, and ThreeD Capital inc. The author has no securities or affiliations related to this organization. Not a recommendation to buy or sell. Always do additional research and consult a professional before purchasing a security.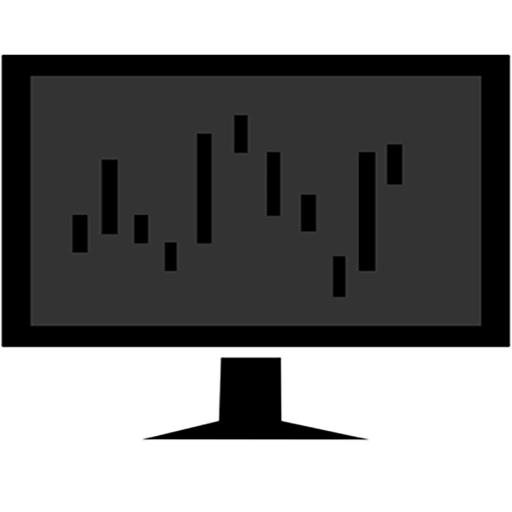 As the founder of The Deep Dive, Jay is focused on all aspects of the firm. This includes operations, as well as acting as the primary writer for The Deep Dive's stock analysis. In addition to The Deep Dive, Jay performs freelance writing for a number of firms and has been published on Stockhouse.com and CannaInvestor Magazine among others.