Chile's Lithium Industry: Nationalization & The Global Impact
Today we are diving into the world of lithium. The key ingredient in those batteries that keep your smartphone alive and your Tesla rolling is causing quite a stir. 
Chile, the largest lithium producer on the planet, has decided to nationalize its lithium industry. President Gabriel Boric wants Chile to be the lithium king while keeping their beautiful salt flats intact. 
But before we start calling Chile the "Willy Wonka of lithium," let's remember that the plan still needs Congress's approval, and they haven't exactly been on board with all of Boric's ideas.
What led to nationalization?
So what, exactly, led to the decision to nationalize Chile's lithium industry?
Aside from a growing trend to nationalize natural resources among emerging economies – more on that later – the core of Boric's plan to nationalize the industry appears to be an effort to strengthen its economy and protect its environment. This move aims to make Chile the world's leading producer of lithium, while preserving the biodiversity of its salt flats and improving current extraction methods.
In announcing the plan, Boric commented: "This is the best chance we have at transitioning to a sustainable and developed economy. We can't afford to waste it."
President Boric also plans to promote the development of lithium products with added value, such as cathodes for batteries, which would help establish Chile's role in the electric vehicle supply chain, and improve its current role of that of a simple raw materials provider.
To this, Boric simply stated, "In Chile we can add value, we can produce batteries, here in our country, we just don't have to extract the raw material."
However, the writing was on the wall for industry participants. Last July, the country introduced legislation to enforce royalties on copper production in the country – which is important because Chile is the largest producer of copper in the world.
The latest version has the royalty at 1% of annual sales of copper, plus a component that will charge up to 26% of the mining operating profit, depending on the size of the operator. In short, the country is looking to glean more from its mining sector, and the nationalization of lithium is just the next step in that process.   
Chile's lithium industry
Let's look at the hard data here.
Chile is currently the second largest producer and exporter of lithium globally, second only to Australia. The country's vast lithium reserves have contributed to its dominant position in the industry. Chile is the first among the top five countries with the highest lithium reserves, making it a crucial player in the global market.
The Atacama Desert in Chile has been instrumental in the country's rise as a lithium powerhouse. This region holds the world's largest reserves of lithium, estimated at 9.2 million tonnes. In 2021, Chile produced 26% of the world's lithium, and this figure increased to 30% in 2022. The growth of Chile's lithium industry has also positively impacted employment in the mining sector, with a 20.5% increase in 2022, amounting to about 260,000 positions across the sector.
There are two major lithium producers in Chile. U.S.-based Albemarle and Chilean SQM, who both have significantly invested in the industry, with a combined investment of $2.3 billion in 2022 alone. While the figure seems large, consider that the nation traded $896 million worth of lithium carbonate in 2021.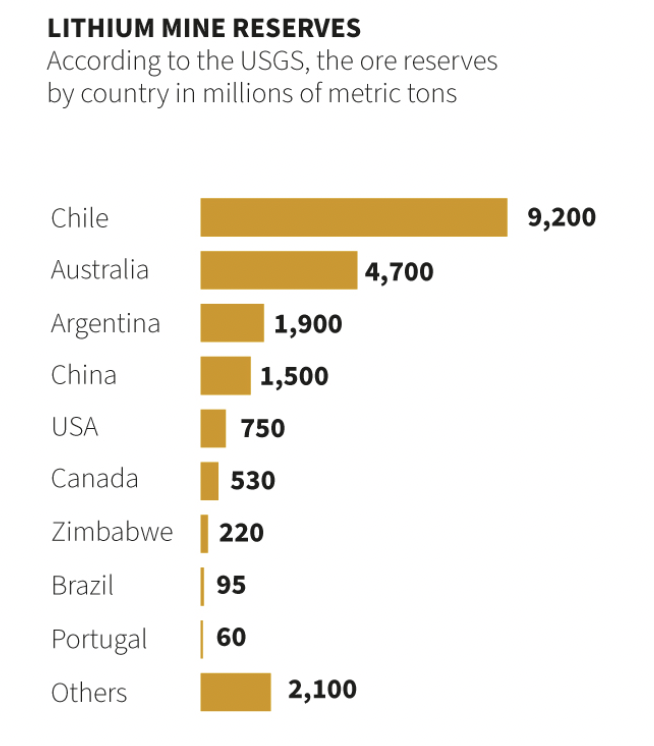 How's nationalization to be implemented?
All right, that's all well and good, but how are they going to do it?
The plan, aside from "nationalization" isn't exactly straightforward. Chile's current strategy involves creating a state-owned lithium company, with state-owned Codelco, the world's largest copper producer, responsible for finding the best way forward.
It's like that boss that has a "big idea" but has no idea how to actually put it to use.
Until the national lithium company is formed, Codelco and state miner Enami will be given exploration and extraction contracts in areas currently managed by private projects.
Boric will seek approval from Congress for this plan in the second half of the year. However, it is important to note that Congress has already rejected several of Boric's key initiatives, which may pose a challenge to the plan being implemented at all.
What the government has disclosed is that future lithium contracts are only to be issued as public-private partnerships with the state having a 50.01% controlling stake. These partnerships are to operate via long term concessions, however it is not clear if the state will be investing any hard dollars to actually cover their share of exploration or development expenses. 
In other words, under the proposal private investors will take on all the risk, while the Chilean government will take half the reward.
Impact on major producers
Unsurprisingly, markets have not reacted to the nationalization plan in a positive manner. Major producers like SQM and Albemarle have experienced a drop in their stock value.
SQM, which holds a leading world position in lithium production, is down approximately 17% since the nationalization announcement. They operate the largest and most profitable brine operation in the Salar de Atacama, with contracts expiring in 2030. In 2022, the company generated over $8 billion in revenue from its lithium operations and expects to increase annual lithium carbonate production by 17% to 210,000 tonnes by 2024.
Albemarle, on the other hand, is down about 7% since the announcement. Despite this, the company stated that Chile's national lithium policy would have "no material impact" on their business and that they would continue talks on investing in further growth and using new technologies in Chile. 
Albemarle produces 10,000 tonnes of lithium in Chile, which accounts for slightly less than one-third of their total lithium production, with contracts in place until 2043. The company experienced a 257% year-over-year increase in lithium revenue, reaching $5 billion in 2022.
Trend of nationalization
Chile's decision to nationalize its lithium industry is part of a larger global trend where countries are taking greater control over their key resources, especially those crucial to the energy transition.
In Bolivia, the government nationalized lithium resources in 2008, creating a state-owned company to manage the exploration, extraction, and industrialization of lithium. In Argentina, they also established a state-owned company, in 2018 to produce lithium-ion batteries and develop a domestic lithium industry.
Other countries have taken similar steps. Mexico nationalized lithium deposits in April 2022, causing concern among mining industry investors. Zimbabwe banned the export of unprocessed lithium in December 2022. And the Canadian government ordered Chinese companies to divest their holdings in Canadian-listed junior mining companies planning to develop lithium deposits.
Social media reaction
The response on social media, where there is a large investor presence, is as expected. Prominent lithium investor Jodie Dahrouge questioned if it was a delayed April Fools' joke, while a responder effectively shrugged their shoulders, stating, "Why the surprise? Boric is a socialist president. He is just being consistent with his ideology."
Tesla CEO and Twitter town square owner Elon Musk meanwhile responded by stating the simple fact that lithium ore is "very common throughout earth." Rather than be concerned about mining capacity, he turns the conversation slightly and replies that "what matters is refining capacity."
In conclusion
As the global demand for lithium soars, Chile's bold move to nationalize its lithium industry highlights a growing trend of countries taking control of their valuable resources. While the road ahead might be paved with uncertainty and challenges, the impact of these decisions on the global market, environment, and energy transition cannot be underestimated.
One thing's for sure: the era of globalization is shifting, and as the lithium drama unfolds, the world will be watching with bated breath to see who comes out on top in the race for resource control.
---
Information for this briefing was found via Reuters, Bloomberg, and the sources mentioned. The author has no securities or affiliations related to this organization. Not a recommendation to buy or sell. Always do additional research and consult a professional before purchasing a security. The author holds no licenses.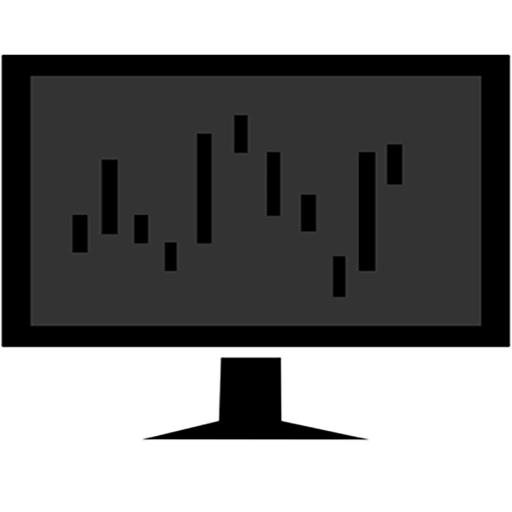 As the founder of The Deep Dive, Jay is focused on all aspects of the firm. This includes operations, as well as acting as the primary writer for The Deep Dive's stock analysis. In addition to The Deep Dive, Jay performs freelance writing for a number of firms and has been published on Stockhouse.com and CannaInvestor Magazine among others.