Clover Health Versus Hindenburg Research
SPAC product Clover Health (NASDAQ: CLOV) has found itself in a long winded back-and-forth with a renegade short seller on a mission, and the market doesn't know quite what to do about it.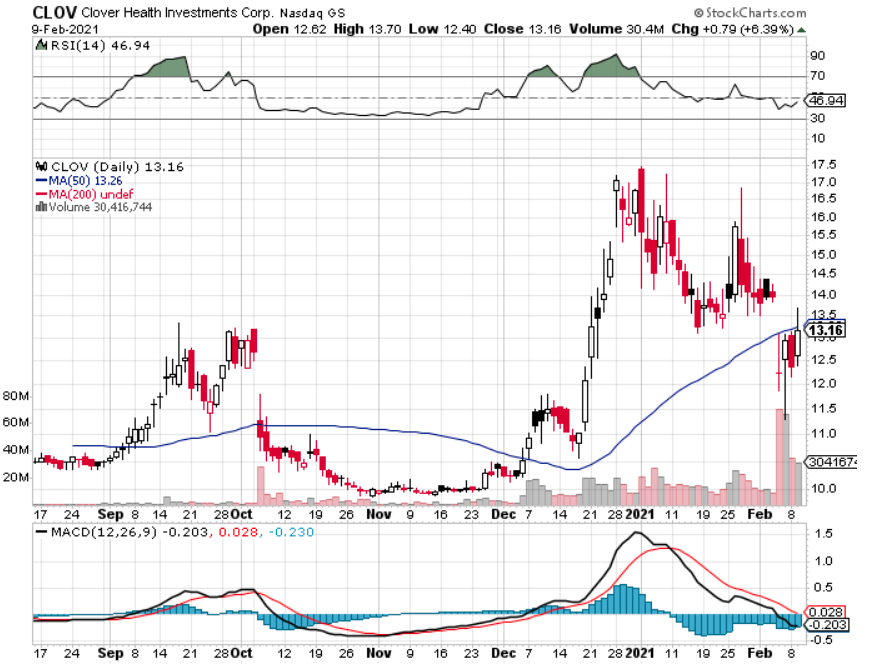 Where do short sellers go to get their reputation back?
Any bull market makes tough sledding for sharps looking to bet the downside, and the greatest bull-market of all time has been about as accommodating to short sellers as one might expect. The hail storm turned into a fire storm last week as the market suddenly became the epicenter of popular media, and every news show, twitter stream and podcast was trying desperately to either explain or understand the GameStop short squeeze of the week prior.
No market story crosses over to the mainstream without heroes and villains. The villains in the GameStop saga were universally the institutions who had sold the stock short and were bailed out by the settlement gods at the expense of a motley crew of Reddit traders who, in any just world, would be the new owners of Melvin Capital, or at least its money.
The truth defies simplicity, but any narrative that's going to stick needs to be simple. The culture at large, from cable news talking heads who ought to know better to congresspeople who never understood in the first place, have come to rally against the evils of short selling, and the villain investors who would dare profit from ruining the equities of perfectly good businesses.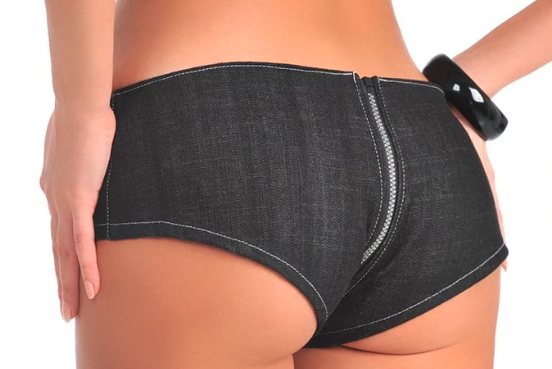 There is, of course, no way for an investor to "make" a stock do anything. Just ask anyone buried in any fundamentally strong company that just won't move, or the hedge funds that were short GME. Selling a stock short is a bet that it will fall in price, and shorts often make their case in the press as they go, trying to rally sentiment behind the trade, but there's no way to make a stock fall apart. The companies whose equities shorts are betting on to fail sometimes find the notion that shorts are trying to ruin them a useful counter-measure, so short sellers get used to being cast as villains.
But the shorts have never been as universally hated as they are at the moment, because they've never had as much attention paid to them as they do in this overheated market. It's into that environment that Nate Anderson of Hindenburg Research has elected to launch one of the most fascinating exercises in equities research we've ever known, in an apparent attempt to make a point.
A Clover Health checkup
SPACs have been a persistent feature of this super-bull equities market, and why not? They're effectively listed shell companies that raise money from investors, then use that money to take a private company public by taking it over.
The promoters with the most visibility and the ability to raise the most capital are putting themselves in position to clean up on cheap or free stock, as their SPACs give companies that have been sitting on VC balance sheets a running start as public equities.
Perhaps the most visible individual of the SPAC boom has been noted bench press enthusiast Chamath Palihapitiya, one of whose SPAC listings – Social Capital – acquired Medicare insurer Clover Health to effect is public listing in January. Palihapitiya made the rounds at the time of the listing talking up Clover Health's unique prospect of causing a healthcare revolution to anyone who would listen.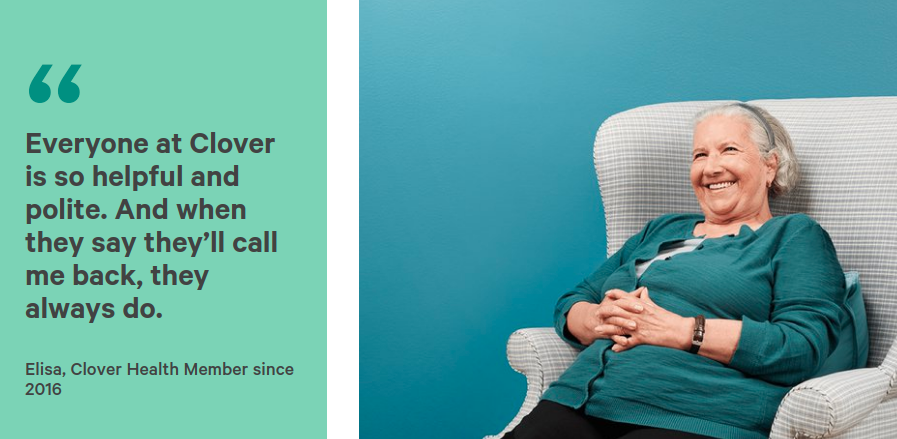 Not even the United States' privatized healthcare system can get away with telling senior citizens to get stuffed if they're poor. It's bad for morale. So the federally funded Medicare program provides for the healthcare of people over the age of 65, but hasn't yet worked out how to do it efficiently.
The latest advent in Medicare is called Medicare Advantage, and works by paying private insurers to sign seniors up for a medical insurance policy, then paying for the healthcare covered under that policy, and charging the government for it. Medicare Advantage insurers can make good businesses, because more Americans are aging into eligibility all the time, and the government is a reliable customer.
The Clover Health angle on the Medicare Advantage insurance businesses is a variation on the promise of data-driven innovation that has been used to sell businesses to investors since the invention of the PC, but really got going in the iPhone era. The Social Capital / Clover Health S-4 registration statement is full of ways the company is going to use "closed feedback loops" to "improve clinical decision making," through an "asset-light approach."
To hear the company tell it, there are patient-side apps that make sure seniors always have the plans that get them the doctors they need, and physician-side apps that make sure the patients are getting the care they need, through deeper data-sets that enable more comprehensive care. It's pitched that way on investor calls, and on whichever pop business show Palihapitiya can get himself booked on; as something that smooths over the inefficiencies in healthcare with an intelligent data ecosystem.
A health insurance company that uses superior technology to gain more of the market while delivering better care is a compelling business case. It's got "disruption" written all over it and, according to Clover Health, will be scaling into a government-sponsored $270 billion / year market that is projected to grow to $590 billion / year by 2025. CLOV took of in December on decent volume, peaking at $16.84 a share.
There isn't yet sufficient data to do a meaningful financial model of Clover Health, but the excerpts included in the S-4 show a company that went from an objectively terrible, money losing obscenity in 2018, to a loss profile that one might expect from a mega-startup trying to sell itself as the future in the first six months of 2020. It did so mostly by increasing its revenue, materially all of which came from the state of New Jersey.
97.6% of Clover Health's members are residents of the Garden State which, Hindenburg's report points out, has a history of medical billing laws that have been exploited by Clover Health's CEO.
Vivek Garipalli was once the CEO of CarePoint Medical, a three hospital care provider in New Jersey that is most famous for gaming a state law mandating that insurers pay for the emergency room visits of their policy-holders, whether the ER is in-network or not. By failing to establish a relationship with any insurance networks, the hospitals didn't have pre-negotiated rates with any of them, so CarePoint could charge whatever they wanted for ER visits, and did. The press had a field day, running headlines about $9,000 band-aids, then switched gears when Garipalli started flinging around millions of dollars in donations to the PACs of New Jersey Gubernatorial Candidates. He managed to siphon $157 million out of CarePoint before it fell apart, and he left for a rich career running New Jersey-centered Clover Health.

In Hindenburg's characteristically methodical and detailed style, its February 4th report makes Clover's song and dance about a "data driven feedback loop," that "delights" physicians on its own merit look like a lie used to sell stock. It points out that physicians are paid $200 per patient visit to use the Clover Health software, and interviewed one doctor who found it to be a nuisance. The doctor also pointed out that its data aggregation had more to do with maximizing what Clover Health bills the government than creating any clinical utility or improving care outcomes.

Clover Health owns and operates a website called seekmedicare.com that acts like an impartial service meant to help seniors find the best medicare insurance providers, and doesn't disclose its relationship with Clover Health. The company's Head of Sales is the owner of a Field Marketing Office that Hindenburg makes as the main driver of growth, and alleges the sales agency had its title hastily transferred to the Head of Sales' spouse to avoid conflict of interest.
There is a lot more in the lengthy report, including an undisclosed DOJ investigation of Clover Health, which appears to be ongoing, and a response filed by the company the next day via Medium post didn't do much to clear anything up. It flat-out denies the central Hindenburg claim that its received a Civil Investigative Demand from the DOJ, and generally defends its sales practices as legal (but innovative!).
Clover Health's reply repeatedly refers to Hindenburg's original Feb 4 note as "The Short Seller's Report," and does its best to make "short seller" sound like a slur. Unlike most counter reports of its kind, Clover's Medium post does not accuse Hindenburg of dragging the company through the mud to make money, because it can't. Hindenburg is not short.
"You can't trust anyone who isn't in it for money. Question their motivations."
Hindenburg writes that it has a released this report for free with no short position to show a public that has vilified short sellers that they're functional components of healthy markets. It points out the short sellers played in uncovering fraud at companies like Enron, Mimedex, and more recently WireCard. Without investors financially motivated to find the downside potential in companies, their management teams and IR departments are are in a position to float any kind of outlook, from rosy to fraudulent, and use a content-hungry media and the enormous sell-side sales machine to give it an enormous platform. Stocks would just always go up because, without short sellers, everyone always wants them to.
Anderson using this research for something other than a trade is understandable. There are a million Robinhood traders out there on high-alert for shorts to squeeze, and they are in it for the money. Whether the company behind the stock is good, bad, or ugly is an afterthought.
---
Information for this briefing was found via Sedar and the companies mentioned. The author has no securities or affiliations related to this organization. Not a recommendation to buy or sell. Always do additional research and consult a professional before purchasing a security. The author holds no licenses.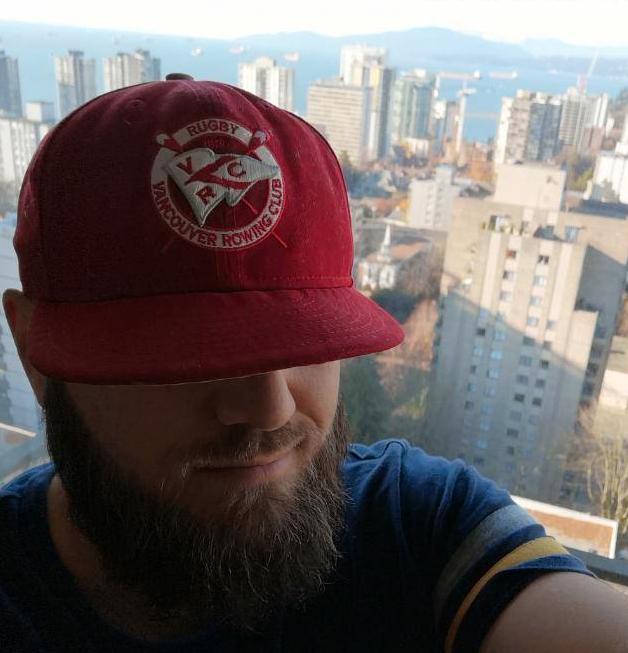 Braden Maccke is a freelance writer from Vancouver, B.C.
You can read all of his Deep Dive articles here.
He can be reached at braden@fundamentalhype.com.