FaZe Clan – The $1 Billion Gaming Empire That Lost 97% Of Its Value
This is a story about how a few buddies started a YouTube channel in 2010 that turned into a gaming movement and a publicly traded company that one year ago reached a peak value at over $1 billion dollars, which only a few months later has lost 97% of it's value. 
Let's dive in.
Welcome to the world of gaming, where your mom's insistence that video games were a waste of time is proven wrong, one FaZe Clan at a time. In today's episode, we're diving deep into the highs, lows, and inside scoops of this gaming giant. From their humble YouTube beginnings to the juicy management controversies, we'll cover it all like a sniper on a killstreak.
So, grab your energy drinks and your favorite gaming chair, and let's embark on this rollercoaster of a journey called FaZe Clan.
If you're not familiar with FaZe Clan, think of them as the rock stars of the gaming world. They've got millions of fans, mansions in California, and they've even teamed up with the likes of Snoop Dogg. But it's not all fun and games in the land of FaZe. With increased competition in the eSports market and a few bumps along the road, the question remains: will FaZe Clan continue to level up or hit the game over screen?
The early success of Faze Clan
Let's rewind the clock to a time when YouTube was practically a gamer's paradise. It's 2010, and the platform was more than happy to promote any gamer playing the most popular games. At that time, there was an unserved niche for quality video gamers, as most successful gaming YouTubers were more entertainers than skilled gamers.
But suddenly, clips of extraordinary kills started popping up and being shared en masse. The secret sauce? Working as a team, and that's where our three amigos, Eric "CLipZ" Rivera, Jeff "House Cat" Emann, and Ben "Resistance" Christensen, shined the brightest.
As they expanded their roster, they started recruiting members and hosting meet-ups. By 2013, they had captured the hearts of teenagers worldwide, showcasing a group of relatable young people traveling the globe, hanging out with other gamers, and making money.
It was around this time that Brazilian Thomas "Temperrr" Oliveira became FaZe Clan's first CEO at the tender age of 19.
A major turning point came in 2015, when former social media platform Hubrick, led by Norwegian entrepreneur Sebastian Geurts, decided to invest in FaZe Clan. Geurts recruited former record executive Lee Trink to serve as the new CEO, and this is where things got series.
In late 2018, FaZe Clan opened its series A funding round, and throughout 2019, an impressive lineup of musicians, athletes, and entertainment industry leaders invested in the company. The investor list included names like Ray J, Jamal Murray, Chris O'Donnel, Offset and Pitbull.
By January 2020, FaZe Clan secured a $22.7 million investment loan from a private lender, with Canaccord advising on the transaction. By December 2020, FaZe Clan was worth a jaw-dropping $305 million, with estimated revenue of $40 million.
Today, FaZe Clan boasts professional teams in over ten different eSports, including CS:GO, Call of Duty, Fortnite, PUBG & PUBG Mobile, Valorant, FIFA Online, Rocket League, Halo, and Super Smash Bros.
Factors contributing to the decline of Faze Clan
Let's talk about FaZe Clan's business model, shall we? They're like the Swiss Army knife of the gaming world, with a little bit of everything going on. Their long run goal appears to be to transform Faze Clan into a full-fledged media company with original content, all while launching consumer products around their famous personalities. 
Sounds great, right?
Now, let's dive into the nitty-gritty of how FaZe Clan makes money. First off, there are gaming tournaments, which are kind of like the Olympics of esports, but with less spandex and more energy drinks. When FaZe players win a tournament, they fork over 20% of their winnings to the company. 
Then there are the sponsorships and brand deals, where companies pay for FaZe players to represent them during a tournament. It's kind of like the "influencer" version of being a race car driver, but without the risk of a fiery crash.
Of course, we can't forget their roots.
FaZe Clan started as a YouTube channel, and they've continued to capitalize on that popularity by raking in ad revenue from their YouTube and Twitch streams.
Plus, they sell merchandise to their fans like it's going out of style and even offer premium memberships for those die-hard fans who just can't get enough. The takeaway here? FaZe Clan has a diverse revenue stream that keeps them in the game, even when the going gets tough.
You're probably wondering, with all these revenue streams going on, how much money is the company making?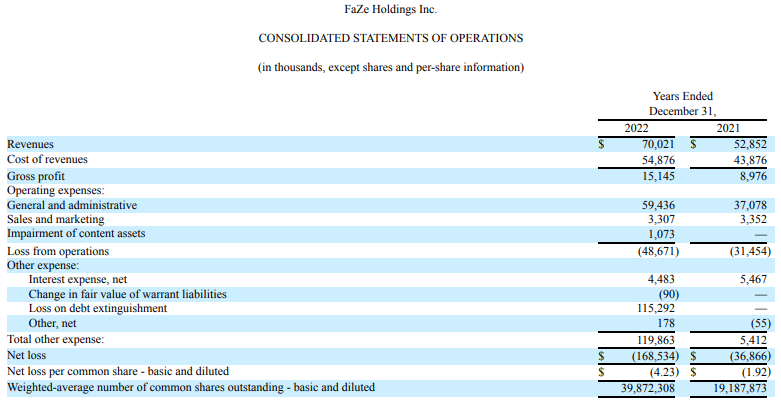 In full year 2022, the company generated $70 million dollars in topline revenue. And they did this at a 21% gross margin bringing in $15 million in gross profit. But here's the problem, the company spent a whopping $59 million dollars on general and administrative. Which is around 4x their gross profit and equivalent to over 85% of their revenue. And that's just one line item!
Last year the company lost $168 million in net income, $33 million in Adjusted EBITDA and $54 million in operating cash flow. Any way you want to slice it, the company is losing staggering amounts of money.
Management issues and controversies
The story of FaZe Clan's stock is a bit like a rollercoaster ride, with enough twists and turns to make your head spin. The stock price is down roughly 97% since going public after hitting a peak valuation of around $1.2 billion.
Faze Clan went public during a tough time for risk stocks. The company was like a kid who got a dollar for their birthday but was promised a lot more. And thought the cash would keep rollin' in.
The first sign of trouble came in July 2022, when their filings revealed that $71.4 million of their $100 million backstop commitments in their go public PIPE financing defaulted on their obligations. As a result the SPAC Sponsor B Riley had to step up to the plate and contribute $53.4 million to make sure the company got the $100 million they required for doing the SPAC deal.
Fast-forward to January 2023, and their stock price dipped below a buck for the first time, putting them at risk of being booted off the NASDAQ in under a year since going public.
Now, NASDAQ isn't one to mess around. When a company's stock falls under a dollar for more than a month, they're handed a deficiency notice and given 180 days to get their stock price back up or else. By February, FaZe Clan's stock was sitting at a sad $0.76, and by March, they received their official Notice of Delisting. 
At the end of 2022, the company was carrying a cash balance of $37 million, with $14 million in accounts payable. If their cash burn remains anything like what it was in 2022, the company will run out of cash before the end of the year.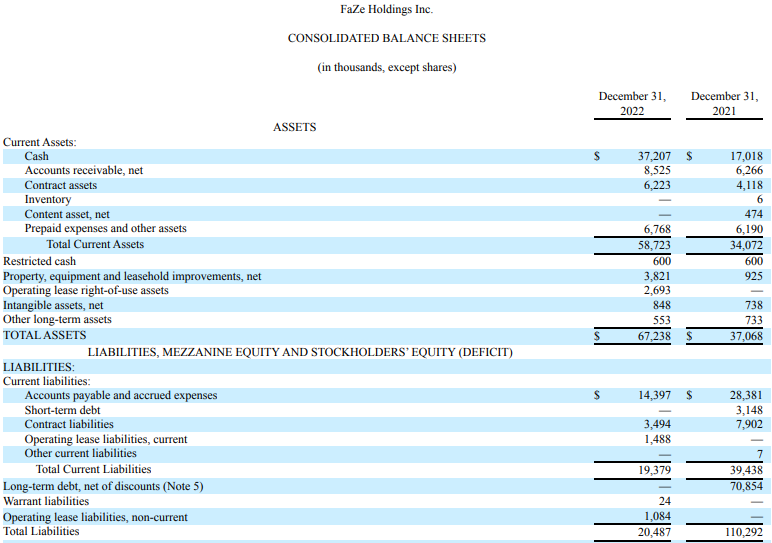 FaZe Clan's CEO, Lee Trink, is understandably concerned, but he's not one to sit on his hands. He expressed that the company is working on a solution, and despite the stock fiasco, they still have enough cash to last until November 2023.
In a move of survivability, FaZe Clan laid off 20% of its staff, which probably felt like ripping off a Band-Aid on a really hairy arm. But Trink remains confident, citing 2022 revenue growth at a 25% increase from 2021.
The rollercoaster doesn't stop there. 
In March, Snoop Dogg resigned as a director of FaZe Clan, just a year after joining the esports behemoth. His departure wasn't due to any disagreements, but it sure didn't help the situation. On top of all that, the organization has been plagued by controversyies surrounding its members, including accusations of fraud, racism, crypto scams, and misconduct.
So, what does this all mean for FaZe Clan's stock? Well, it's like navigating a minefield while juggling chainsaws: difficult and dangerous.
New esports teams and competition
In a world where the global eSports market is projected to grow from $1.44 billion in 2022 to a whopping $5.48 billion by 2029, you'd think that FaZe Clan would be rolling in dough like Scrooge McDuck. However, it seems that the competitive landscape has them scrambling to keep up.
With increasing live streaming of games, investments, viewership, and even colleges offering dedicated programs to develop skilled professionals, it's like a buffet of opportunity – but FaZe Clan might just be missing out on the best hors d'oeuvres.
Faze Clan's stock price went from a high of $17.50, all the way down to 45 cents, valuing the company at a whopping $35 million and represents a 98% decline in stock price. This valuation puts them behind other eSports giants like TSM, 100 Thieves, and Team Liquid. These companies are branching out into tech, lifestyle, and even ed-tech industries, leaving FaZe Clan looking like they're still trying to figure out their LinkedIn password.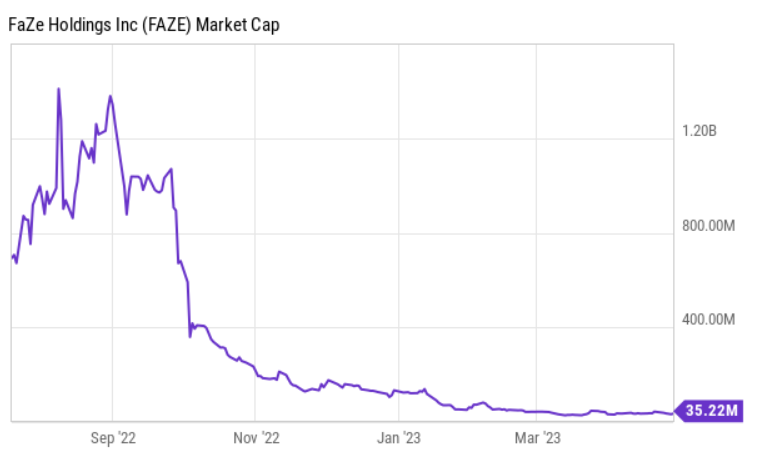 What's next for FazeClan?
FaZe Clan's CEO, Lee Trink, is not one to sit idly by as the world of eSports passes him like a speedrunner on a caffeine binge. Rumor has it that he's got his sights set on expanding FaZe into more than just a gaming brand.
FaZe Clan is considering a leap into the world of tech or mainstream sports by partnering with a big consumer brand. Imagine the possibilities: FaZe Clan-branded smartwatches or a stadium full of fans wearing FaZe Clan jerseys. 
According to Sports Business Journal, they're also reportedly planning to go back to being a private organization.
In conclusion
Well, folks, we've reached the end of our thrilling journey through the land of FaZe Clan, where we've encountered everything from their meteoric rise to fame, to the many obstacles they've faced in an ever-evolving eSports landscape. As we close the chapter on this fascinating story, it's clear that the future of FaZe Clan is still up for grabs, just like that elusive final kill in a battle royale match.
The stakes are high, the pressure is on, and FaZe Clan's next moves will determine if they continue to be the gaming heroes we know and love, or if they'll respawn into something entirely different.
---
Information for this briefing was found via Reuters, Bloomberg, and the sources mentioned. The author has no securities or affiliations related to this organization. Not a recommendation to buy or sell. Always do additional research and consult a professional before purchasing a security. The author holds no licenses.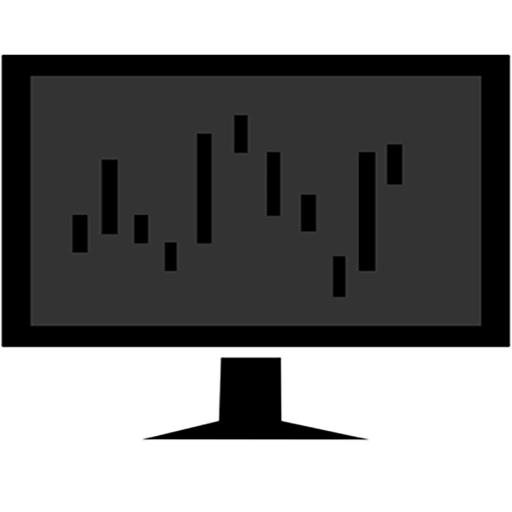 As the founder of The Deep Dive, Jay is focused on all aspects of the firm. This includes operations, as well as acting as the primary writer for The Deep Dive's stock analysis. In addition to The Deep Dive, Jay performs freelance writing for a number of firms and has been published on Stockhouse.com and CannaInvestor Magazine among others.