Ron DeSantis vs. Disney: A Battle for Control in Florida
Welcome, folks, to another exciting episode of politicians chasing clout by fighting wokeness.
Today, we're zooming in on Florida, where Governor Ron DeSantis has been busy trying to shake up Mickey Mouses Club House. With a bizarre high stakes game of, let's piss off the engine of our economy in the name of stopping kids from chopping their dicks off.
It has us all wondering:
What is Ron DeSantis' end goal?
In Short. Florida introduced a Don't Say Gay Bill for classrooms. Disney expressed displeasure with the Bill. And now Desantis and Disney are sparring like Gaston vs. the Beast. 
But it's far less entertaining and makes about as much sense as a talking candle having sex with a feather duster. 
"Don't Say Gay" signed into law
Lets dive in.
In case you're new to this story, Florida Governor Ron DeSanti, recently made a power move that rivals Rafkiki hitting a grown up Simba over the head with a stick by introducing the "Don't Say Gay" bill. The problem with the bill is that it is ambiguous, using very unspecific language. 
The bill aimed at preventing any classroom instruction on gender identity and sexual orientation has stirred up quite a controversy in the process. For kids between kindergarten and grade 3, discussion on the matter is simply prohibited. While for the older kids, any instruction on these topics has to be "age-appropriate" or "developmentally appropriate," – which quite frankly is wildly open to interpretation.
The "Don't Say Gay" bill has created quite the stir, with critics pointing out that the language could open up districts and educators to lawsuits from parents who think any LGBTQ-related discussion is inappropriate. President Biden has called the bill hateful, and Disney employees organized walkouts in protest. 
Interestingly, public opinion on the bill is split, with about half of the voters surveyed supporting it. 
Desantis and Disney
You know what else is murky? The relationship between DeSantis and Disney.
DeSantis used to love Disney so much that he even tied the knot at Disney  World in 2009. In fact, Disney has been quite the generous donor to DeSantis, contributing $100,000 to his political committee, and even a $6,809 "food and beverage" in-kind contribution for a catered event.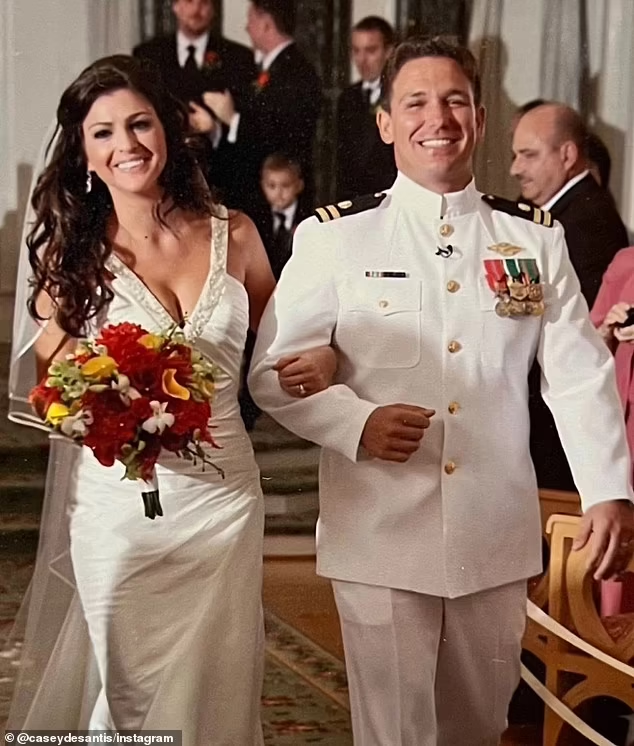 The recent history between Disney and DeSantis tracks back to 2021, when DeSantis signed a clunky bill designed to punish social media companies for allegedly mistreating conservatives. It contained a special carveout for Disney — one DeSantis' own staff helped craft.
Prior to all the recent drama, Desantis clearly felt like Disney and him were bros.
Disney's history in Florida
Let's get into Disney's rich history with the state of Florida that gave them special privileges.
Established in 1967, a set of special laws referred to as the Reedy Creek Improvement District, has allowed Disney to run its theme parks and resorts in the Sunshine State with little red tape. Reedy Creek predates the current Florida Constitution. The district has about 50 permanent residents, its own board of supervisors, and even a fire department. 
This exclusive district encompasses four theme parks, two water parks, a sports complex, hotels, stores, and restaurants. Thanks to Reedy Creek, Disney can construct new buildings and expand its parks without having to adhere to state or county regulations related to construction, wastewater management, and drainage. 
It's basically a fairy godmother that can grant building permits.
Reedy Creek exempts Disney from many state and local environmental rules, building codes, and taxes. With its own board of supervisors, it's like a mini kingdom within the state of Florida. 
Importantly, who handpicks the board, you ask? Why, Disney, of course!
So why does Disney deserve this status?
Well, Disney's presence in Florida is nothing short of magical. With close to 60 million visitors in 2019 and $1.15 billion in state and local taxes collected in 2022, tourism to the area contributes $5.8 billion in local and state tax revenue yearly when operating at full capacity. 
It's clear that Disney is a significant player in Florida's economy.
In fact, Oxford Economics suggests that Disney's impact on the state amounts to a staggering $75.2 billion per year. And let's not forget the jobs; Disney employs nearly 80,000 people in Florida, with an additional 13,000 jobs planned over the next decade.
Desantis Retribution
But here comes Captain Ron.
With a wave of his gubernatorial wand, DeSantis extended the scope of a special legislative session to consider stripping Disney of its board in Reedy Creek. He's rallied state lawmakers to his cause, and the GOP-led House and Senate have both passed a bill that would dissolve Disney's special tax district, with DeSantis gaining the power to appoint Disney's governing board of supervisors. 
DeSantis has labeled Disney a "woke corporation," out of touch with Florida parents.
But Disney CEO Robert Iger sees it differently, calling the Steve of Florida's actions "anti-business" and "anti-Florida." According to Iger, it seems the governor is punishing Disney for exercising their first amendment constitutional right to freedom of speech.
Now, Disney isn't exactly cowering in fear. In February 2023, right before Desantis new board was set to take over, the company secured zoning, infrastructure, and air-rights approvals for potential Disney World expansion over the next 30 years. 
As a result, the new Reedy Creek board, who all were appointed by DeSantis, is accusing Disney of circumventing their authority and have since voided those contracts Disney set up. Arguing in the process that the prior board failed to abide by certain procedures required by law, rendering the development agreement illegal.
DeSantis, in a fit of rage, has requested Florida's chief inspector general launch an investigation into the former Reedy Creek board's actions in striking agreements with Disney. 
Disney's lawsuit
It doesn't end there.
It seems Disney has had enough of the political roller coaster ride and decided to sue Florida Governor Ron DeSantis and the government board overseeing Disney World.
This legal skirmish started when DeSantis-appointed board members nullified two agreements that granted Disney substantial control over expansion at the resort complex. They accused Disney of "self-dealing" alleging multiple violations of Florida law. Disney, in return, fired back, labeling the board's actions as "patently retaliatory, patently anti-business, and patently unconstitutional."
In their lawsuit that was filed in court just minutes after the new board nullified the agreements, Disney is asking the court to declare the board's actions unlawful and unenforceable for a variety of reasons including how the board trampled on their First Amendment rights by retaliating against them.
In conclusion
So let's wrap it up. DeSantis's actions to target Disney, one of Florida's largest economic drivers, over a First Amendment right can be seen as a textbook example of political retribution bordering on fascism.
The moron was dumb enough to brag about the retribution in a Wall Street Journal Op Ed. Something that will surely haunt him in the Disney lawsuit. It would have been like if OJ Simpson wrote an Op-Ed in the Wall Street Journal prior to his trial saying. "I killed Nicole Brown and her waiter boyfriend for making me a cuckold."
That being said, it's hard to imagine Disney ever just up and leaving over one angry Governor. But hey, North Carolina has already welcomed Disney if they ever want to consider leaving the Sunshine State.
While discussions of gender and sex in classrooms may not be necessary for all children. These uncomfortable conversations are just becoming unavoidable. Mr. Beast, the world's most popular YouTuber, just had his best friend and co-star Chris Tyson announce he is going through Hormone Replacement Therapy and transitioning to be a woman. I'm sure that almost every kid above 5 in America has watched Mr. Beast.
Now, I don't know how these conversations should go. I'm a straight guy, who understands the LGBT community as much as I understand what's happening on Vanderpump Rules this week. I don't to pretend to understand any of this stuff.
But what are teachers suppose to do?
I guess in the state of Florida they are to pretend that they don't know any of this stuff is happening out of fear of legal recourse. Now what if a kid's parent happen to be someone like Chris Tyson, will they be made to feel and act like their parent doesn't exist? And their dad or mom, or whatever they call them, shouldn't be acknowledged? 
As much as we want to roll our eyes, and smirk, there are real kids facing these challenges. It's essential to recognize that suppressing such conversations can be detrimental to fostering a diverse and inclusive learning environment. Which inclusivity should be part of the mandate of any public school system.
Now look, we all have fear of our kids being in front of a wack job teacher who gives them wrong ideas that are totally inappropriate. Something most gym teachers have covered for decades. I believe, it's ultimately up to the parents and guardians to provide guidance and context. I once had a science teacher tell me there was no gravity on the moon.
I think we all ran into that one hippie teacher that told us New York City would be under water within 20 years. It's the parents job, to roll their eyes at their kids and when they repeat these insane things say, "Son, you're teacher is a moron." You then hope you have raised your kids well enough that they will still be respectful when they show up the next day and see this idiotic teacher.
Now look, is DeSantis's pursuit of Disney a strategic move to gain support for the next election, or will it cause more harm than good? You ask me, it won't matter. Love him or hate him, Trump is going to throw Desantis around like a rag doll so badly we won't know who Captain Ron is in 12 months. He's already warming up in the bullpen with new nicknames like Ron Desanctamonius, Ron DisHonest, Tiny D,  and my personal favourite Meatball Ron.
Until the Donald comes along, let's just hope Meatball Ron doesn't screw up the happiest place on Earth. No, I'm not talking about Disney. I'm talking about Mermaids in St. Pete Beach!
---
Information for this briefing was found via Reuters, Bloomberg, and the sources mentioned. The author has no securities or affiliations related to this organization. Not a recommendation to buy or sell. Always do additional research and consult a professional before purchasing a security. The author holds no licenses.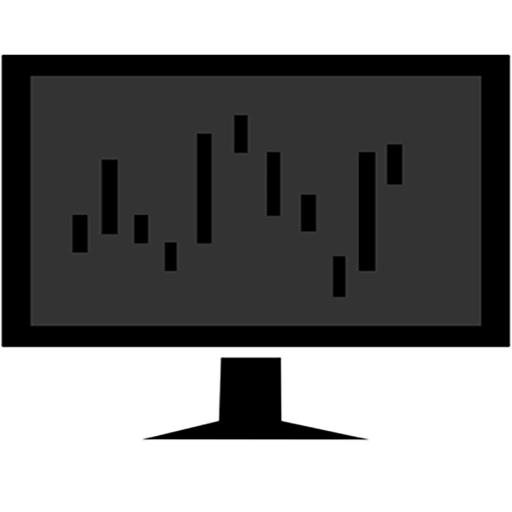 As the founder of The Deep Dive, Jay is focused on all aspects of the firm. This includes operations, as well as acting as the primary writer for The Deep Dive's stock analysis. In addition to The Deep Dive, Jay performs freelance writing for a number of firms and has been published on Stockhouse.com and CannaInvestor Magazine among others.