First Human Case Of Bird Flu In Cambodia Kills 11-Year-Old: What Does This Mean
An 11-year-old girl in Cambodia has died after contracting avian influenza, also known as bird flu, the government relayed. Mam Bunheng, the country's health minister, said in a statement on Thursday that it was the first documented human illness with the H5N1 type in the country since 2014.
According to the Cambodian Ministry of Health's Infectious Diseases Department, the young girl, who lived in Roleang village in Prey Veng province, became ill last Thursday with a cough, sore throat, and a fever of 39°C (102°F).
"After receiving treatment at the local level, the girl started to get tired and was sent to the National Children's Hospital in Phnom Penh for treatment," the department said in a statement.
On Wednesday, the girl died and was buried in her village. A sample forwarded to the National Institute of Public Health proved positive for H5N1 avian flu a few hours later.
There was no immediate news on how the girl became infected, but the agriculture ministry stated that all animals at her residence, including 22 chickens and three ducks, had lately perished. There had also been an unusually high number of avian deaths.
Since late 2021, the current H5N1 variety has produced epidemics all around the world, even in countries where bird flu had never been discovered. More than 50 million birds have been killed in Europe since then, and approximately 58 million in the United States.
"Human transmission is low, for now"
The global spread of avian flu has generated fears of a future variation that could lead to human-to-human transmission. Subsequent incidents in mammals, including mink, foxes, and sea lions, have heightened those fears.
"H5N1 has spread widely in wild birds and poultry for 25 years but the recent spillover to mammals needs to be monitored closely," WHO Director-General Tedros Adhanom Ghebreyesus said earlier this month. "For the moment, WHO assesses the risk to humans as low… But we cannot assume that will remain the case and we must prepare for any change in the status quo."
The World Organization for Animal Health (WOAH) expressed similar concerns, noting that "current situation highlights the risk that H5N1 avian influenza may become better adapted to mammals and spill over to humans and other animals."
"Some animals, such as mink, may act as mixing vessels for different influenza viruses, leading to the emergence of new strains and subtypes that could be more harmful to animals and/or humans," the agency said earlier this month.
What we know
While the Cambodian tested positive for bird flu after passing away, there's no actual evidence yet that the disease has evolved into featuring human-to-human transmission. However, as part of the investigation, some persons in her village, four of whom exhibit symptoms, are being tested for H5N1.
It has also since been reported that the father of the 11-year-old girl has been confirmed to have been infected by the H5N1 bird flu. It is unclear however how he was infected, but he remains hospitalized at this time.
While alarming, human infection of bird flu is not new. The death in Cambodia follows the earlier case of a 9-year-old girl in Ecuador who tested positive for H5N1 bird flu, making her the first such case in South America. She was in critical condition when she was admitted to the hospital, but she has since recovered.
H5N1 has already infected humans, with a 52% case fatality rate, but the current wave comprises a novel version of the virus. Since late 2021, there have been seven human instances of H5N1, including two deaths.
Earlier in 2022, poultry products saw a spike in prices as an avian flu outbreak spread across North America.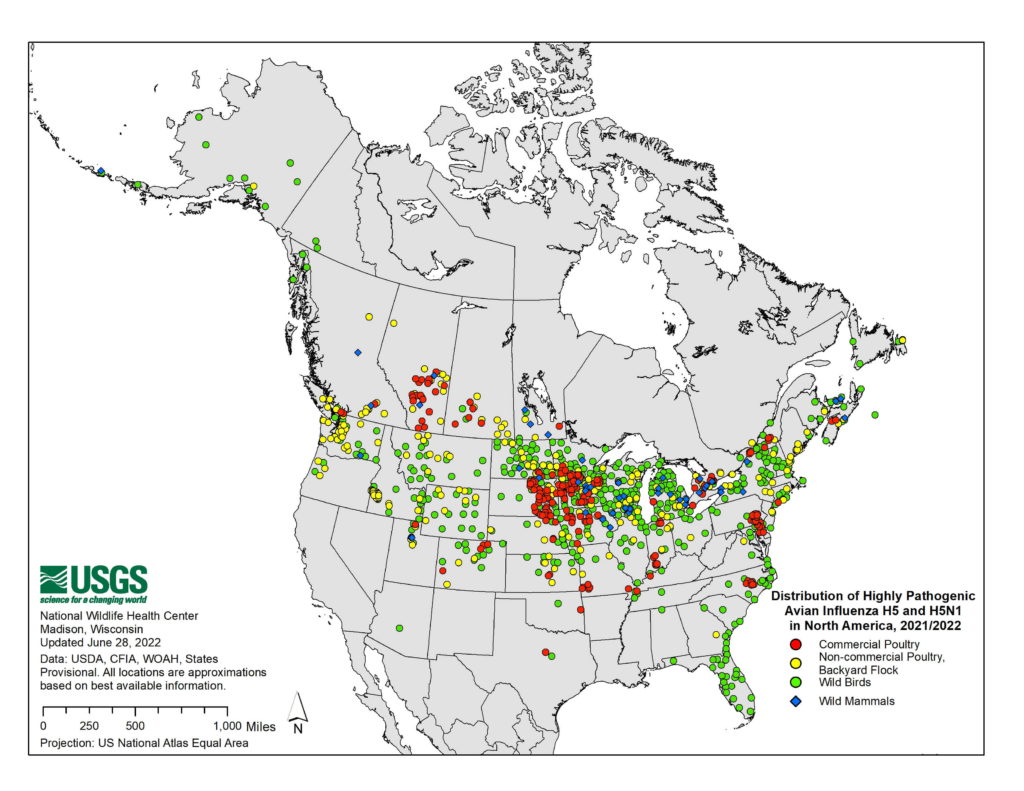 ---
Information for this briefing was found via BNO News, The Guardian, and the sources mentioned. The author has no securities or affiliations related to this organization. Not a recommendation to buy or sell. Always do additional research and consult a professional before purchasing a security. The author holds no licenses.