Is Curaleaf Caught in the Russian Blast Crater?
As if Curaleaf (CSE: CURA) didn't already have enough problems.
US Treasury sanctions against Russian nationals and their businesses have caused carnage in the Moscow markets, and in any parts of the American markets that might be associated with Russian markets. When applying pressure through counter-aggression, there's no sense in coming on strong too quickly.
If the Treasury goes full throttle right away, and don't get what they want, then they've got nowhere to go from there, and risk giving the Department of Defense an opportunity to step in with some… helpful suggestions. So it suits the Treasury to start firmly, and leave itself room to ratchet it up to strongly. For now, that means targeting Russian individuals with equity interests in the pieces of the former Soviet Union that were carved up and integrated into global capitalism. It's 2022, so it wouldn't be socially acceptable to paint these people as scheming Slavic Bond villains. The socially acceptable term, it would seem, is "oligarch."
The Treasury might have the time to wade in, then build up the pressure to get a desired diplomatic outcome, but investors have no such patience. The first rule of managing money is: "don't lose it," so investors have been dumping anything associated with anyone who looks like they've ever eaten a perogie in an attempt to stay out of the way, and US cannabis MSO Curaleaf fits the profile.
Boris Bullied by Bruiser
Longtime Cannasphere instigator and friend of this column @BettingBruiser opened a gas can and started spreading it around Friday, throwing shade at Curaleaf Executive Chairman Boris Jordan who, according to Wikipedia, is an American of Russian heritage who helped privatize former Soviet assets, and worked in a banking capacity for most of his professional life.
Cannabis investors know him better as the founder of Curaleaf, one of the more aggressive multi-state operators that has been steadily gobbling up US state-level cannabis assets in preparation for the long-awaited federal legalization of cannabis. Mr. Jordan owns a definitive Curaleaf control block, including 56.9 million subordinate shares, and 93 million multi-voting shares that vote at 15x the weight of the sub shares, and represent a 71% majority voting block according to the company's financial statements.
Curaleaf has pushed its way into everything worth being involved in in the US cannabis world, and steadily grown its balance sheet through four years of losses.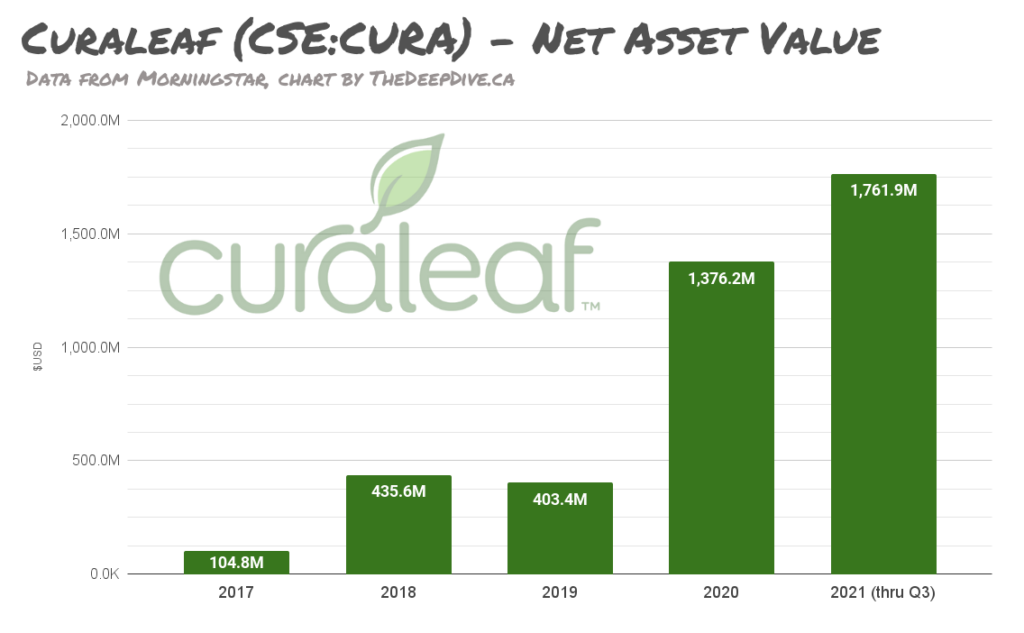 It's consistently grown its revenue, and even managed an operating profit in 2020, and is on pace for one in 2021.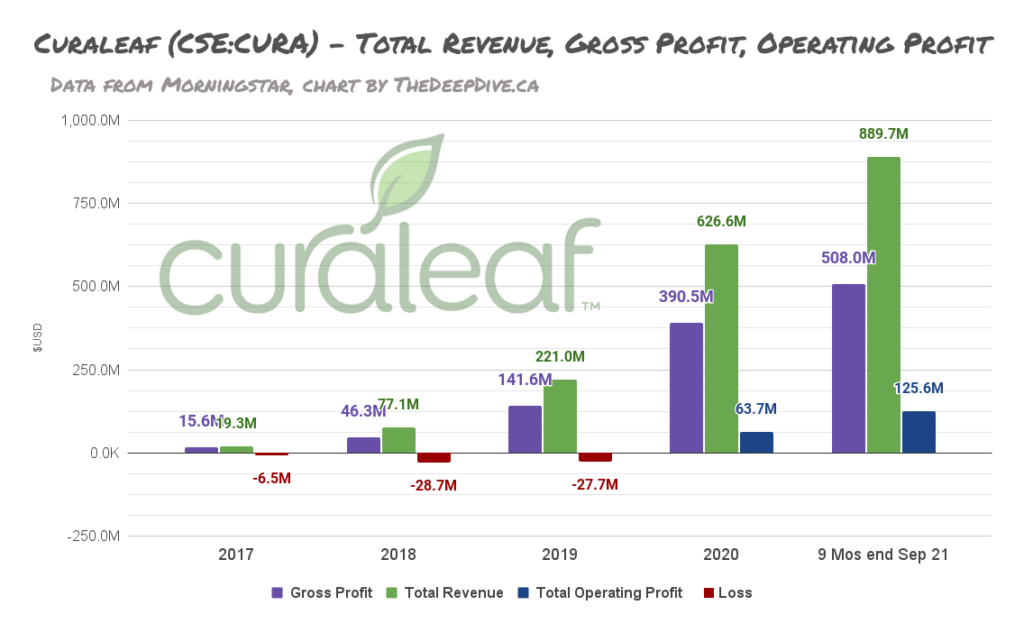 It hasn't managed an actual bottom line net profit quite yet, because there's almost always a charge to write down some intangible or another, on some operation that didn't work out or wasn't what it was meant to be, but empire building is bound to come with casualties…
And always comes at a cost of blood and treasury.
Equities of companies like Curaleaf, that are built to give investors exposure to a business whose future is to be activated by a legalization event are bound to perform relative to the perceived probability of that legalization event, and are always carrying the weight of the cap table used to develop that empire.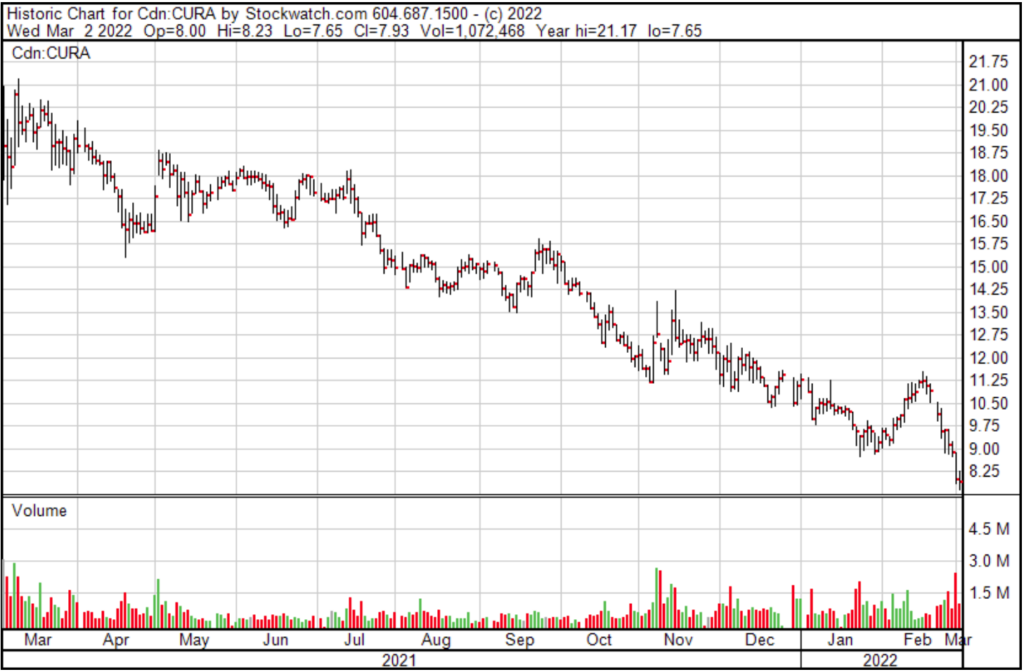 Curaleaf isn't alone. Any MSO left standing has a CSE-listed stock in the tank, and doesn't figure to climb back up out of it until it at least looks like the US government's brand of freedom pivots to individual freedom of medicinal choice (and medicinal commerce). But to hear Curaleaf tell it, the company's biggest problem is its Chairman's first name.
The company's IR desk released a statement Friday trying to sort out "rumors and misinformation" about its (AMERICAN!) chairman, vis-a-vis the developing financial war of empires, seemingly letting everyone know that there's "a not gonna to be no trouble," from him.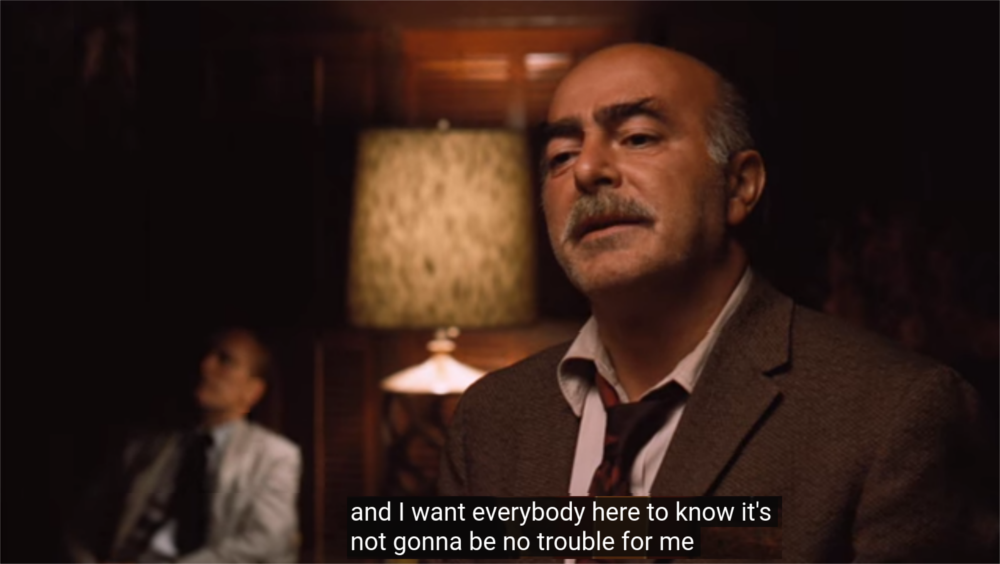 Bruiser suffered a short suspension from twitter following his clash with the "#MSOgang" denizens who appear to think highly enough of his influence that they consider his opinion on Curaleaf could hold the stock back. He's back now, and might have forgotten about this beef and moved on to something more exciting if they hadn't given him a panicked resistance and made it interesting.
Do sanctions matter to Boris?
Not with respect to Curaleaf, they don't. Not directly. Odds the Treasury starts seizing the Canadian assets of US citizens are pretty long. But Mr. Jordan's other portfolio holdings are unknown, and so is the income that they generate, and the role that it plays in his ongoing existence. If the executive's keystone rent generator is (or was) one of the large Russian banks or natural resource companies that he helped liberate from the iron fist of the USSR, he might be in sudden need of some liquidity.
---
Information for this briefing was found via Sedar and the companies mentioned. The author has no securities or affiliations related to this organization. Not a recommendation to buy or sell. Always do additional research and consult a professional before purchasing a security. The author holds no licenses.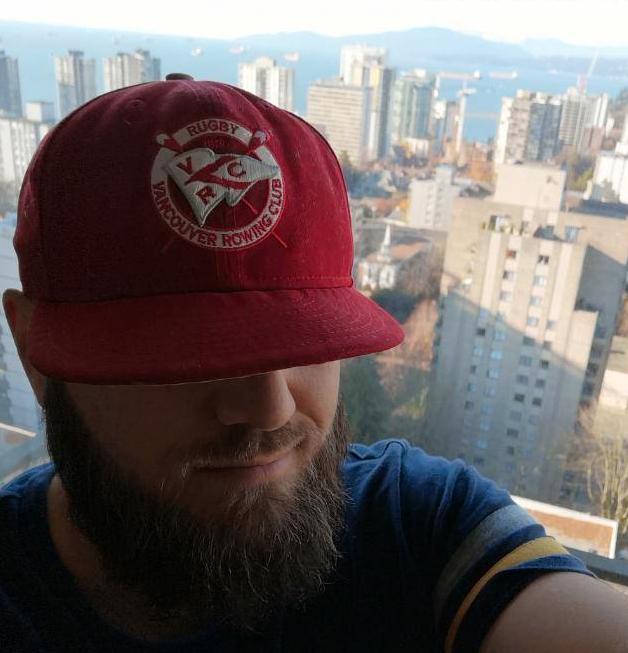 Braden Maccke is a freelance writer from Vancouver, B.C.
You can read all of his Deep Dive articles here.
He can be reached at braden@fundamentalhype.com.