Is Robinhood's Stock a Buy?
Today I want to chat about Robinhood Markets (NASDAQ: HOOD).
I'm going to tell you a story about my buddy Kyle. The first time he went to setup a trading account, he went to his bank and asked about setting up a self directed discount brokerage. They laughed at him. And said, "You think you can trade your own money? What are you nuts? Nah, you need to talk to one of our advisors."
This is a story about how Robinhood has made finance accessible to young Americans.
So Robinhood is a trading app. The company was founded around 6 years ago. And today has over 18M users, with an average account size of approximately $4,500.
The business model is pretty simple. A user wants to trade stock on their phone. So they go to a brokerage called Robinhood they set up an account on their phone, deposit some cash, and presto they can send buy and sell orders. Those orders than get routed to a market maker, who typically take a small spread off the order flow, and in return Robinhood receives their revenue from using the market maker. And the user gets commission free trades. Probably not the greatest platform if you really want to be a day trader, but generally it's fine if you are holding for longer periods (also known as investing).
Two important take aways here: 1) Disruption 2) The demo of the user base
The company reports that over 50% of its users are first-time investors. This has all the conventional discount brokerages like E-Trade, Charles Schwab, Fidelity, and TD Ameritrade reeling. They now find themselves on the outside looking in. With a demographic that will have account sizes much larger than $4,500 in the future as they mature, grow in their careers, and accumulate wealth.
And the best part. The company reports that 80% of its user growth is from referred or organic users. In other words, this is app is growing faster than a mogwai after midnight caught in a room with a fire sprinkler.
So getting back to my friend Kyle. You know what this experience did for him? It made it so that he never wants to talk to a human about investing again.
So in Robinhood's S1 they declare in their mission statement: "Robinhood was founded on the belief that everyone should be welcome to participate in our financial system. We are creating a modern financial services platform for everyone, regardless of their wealth, income or background." This is an important theme. And I'm going to get to it later.
So Robinhood's growth has been electric, growing from $3M in annual revenue in 2015 to hitting north of a $2 billion dollar annual revenue run rate today.
Of course, there are hiccups to this kind of growth. Back in February, GameStop started running like crazy (largely led by roaringkitty and wallstreetbets). And it led to a whole debacle over Robinhood's inability to provide clearinghouses with the required capital to keep trading. They ended up temporarily restricting the trading of certain stocks like GameStop, which really pissed off their customers.
This led to a sizeable loss on their Form-S1 as they scrambled to raise money.
In Q1, the company generated negative net income to the tune of $1.44B. This was due to raising cash to keep the party going under a ridiculous $3.5B financing as they rushed to investors to do a convertible debt round at a 30% discount to the IPO price (plus warrant coverage). Resulting in a fair value adjustment of around $1.4B. This wouldn't have been an expense hit, if they did straight equity, but they needed to sweeten the pot due to liquidation preferences in previous rounds.

If you are the type of investor who is looking at buying in here, and you like to look at financial statements, it's best to understand that the fair value adjustment isn't cash-based or recurring. But if you are investing or trading at this point, you probably are more concerned about user adoption and growth.
Changing gears, the majority of the pundits appear to be freaked out about regulatory risk. The idea is that they could get shut down from selling order flow. Which is primarily how they generate their revenue. If the risk does come to fruition, I don't think it's the end of the world. They can just start charging for trades.
This risk also exists for all the major discount brokerages. In fact, TD Ameritrade actually has the highest amount of fees received from payment for order flow in the first half of 2021. In other words, this is a risk not just unique to Robinhood.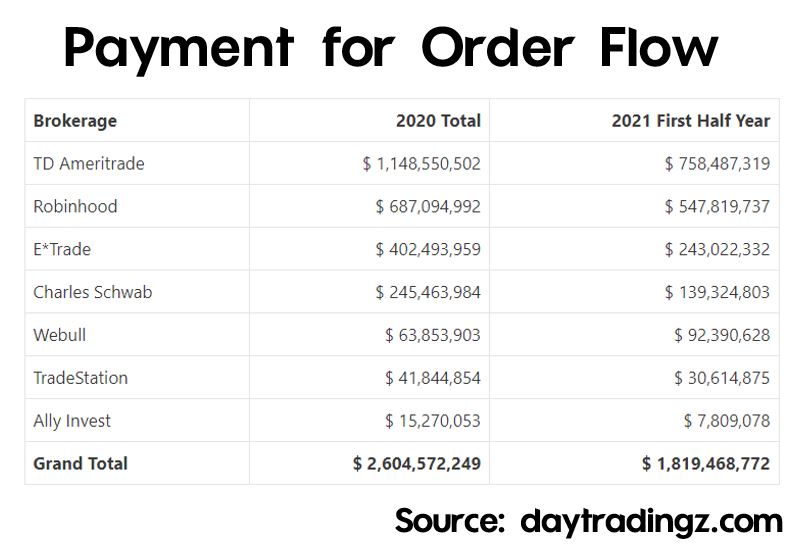 Another major concern, from glancing over the S1 is where the company talks about how 17% of their revenue comes from cryptocurrency transactions, with one in particular: Dogecoin. The ironic crypto coin makes up 34% of Robinhood'ss overall crypto transaction revenue; around 6% of overall revenue in Q1.
Dogecoin traded around 5c for most of Q1/21 and really picked up towards May, when Elon made his famous SNL appearance which appeared to be a top for the coin. Leading us to believe that if price action is any indication Q2 should look nice on this metric.
On a simple fundamental basis, this company is probably overvalued.
But that isn't how today's market works today. Robinhood has changed the game. Young investors care about hypergrowth and disruption. When these two things come together, it's magical for zoomers. It would be like if Drake hooked up with Taylor Swift.
Robinhood reminds me of companies from over 10 years ago like Facebook, Twitter, Amazon, Linked In, Netflix and Groupon. These are companies that came along and changed the game with lofty valuations that had many scratching their heads. Some were busts, and others like Facebook and Amazon today have massive valuations and trade at multiples that seem reasonable.
I digress.
The point is, Paying For Order Flow could get killed by regulators. But that doesn't matter. The longer Robinhood is a thing, the more assets they have under management. This would mean they can generate more fees, offer proprietary financial products, and find other ways to monetize their user base. And in my opinion, the fact they have droves of young people flowing billions of dollars through the platform, makes me think a valuation under $100B seems like a reasonable bet. Especially in this market, which ironically Robinhood has helped create.
Full disclosure, I have no position. But let me know in the comment section if I should go long or short.
---
Information for this briefing was found via Edgar and Robinhood. The author has no securities or affiliations related to this organization. Not a recommendation to buy or sell. Always do additional research and consult a professional before purchasing a security. The author holds no licenses.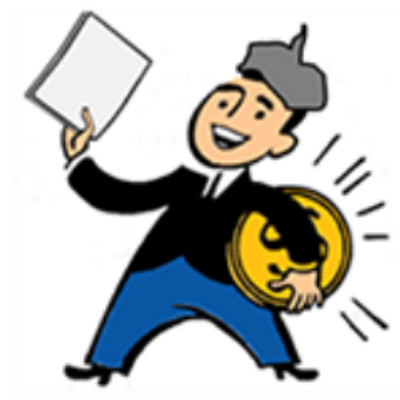 SmallCapSteve started blogging in the Winter of 2009. During that time, he was able to spot many take over candidates and pick a variety of stocks that generated returns in excess of 200%. Today he consults with microcap companies helping them with capital markets strategy and focuses on industries including cannabis, tech, and junior mining.