It's Early Yet; Grading Discovery Hunters Pt. 2: Golden Lake Exploration
Part one of this series about early-stage, discovery-oriented company archetypes focused on Nexus Gold, and can be found here.
Since even shallow analysis can identify the beat-up, warn-out boats at a distance, the industry has pivoted to selling models with a newer build date, and fresher paint. These crafts look a lot cleaner without an accumulation of sea grime on them. They've got dock appeal. Simpler. Fewer properties and a simpler proposition. With a nice, low share count, they look geared tight: set to motor on a discovery event.
But these companies are hauling around as much dead weight as the beat up tub with patches in its hull, it's just harder to see. Like a colony of mussels stuck to the keel.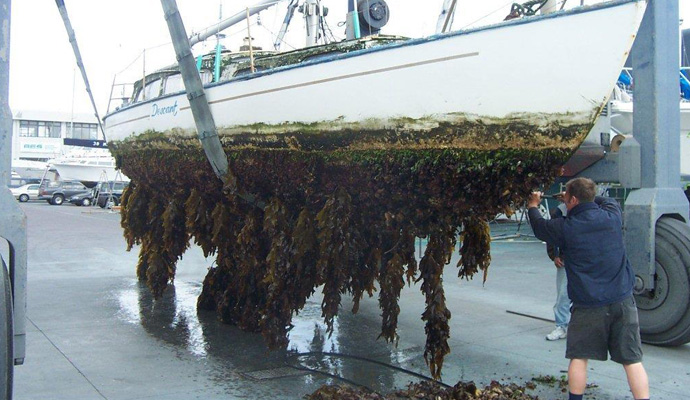 Golden Lake Exploration
Golden Lake Exploration (CSE: GLM) began its public existence one year less three weeks ago with 12 million shares outstanding at an average cost of four cents each, but many cost quite a bit less than that. The inaugural 2.4 million share round went for $0.005 per share, with 1.5 million placed in escrow. Releases will have that down to 1 million shares this coming August 28th, but the on-paper beneficial owner of 1.4 million of those shares, original CEO Dusan Berka, is shown by SEDI to have held only 400,000 shares when he ceased to be an insider in March of 2020.
GLM had two 1 million + share volume days in September of 2019, the 11th and 12th, trading 1.6 million and 1.4 million shares on those days, respectively, then chugged along after that nice and easy. Just putting along at an unobtrusive and totally normal 121,000 shares per day, steady-as-she-goes, as it acquired a Nevada gold oxide property in the Battle Mountain district called Jewel Ridge, and lost interest in the Molly Gibson property near Grand Forks, BC that it listed with.
A release about grab samples and "historic chip samples" from Jewel Ridge June 26th felt uninspired and may or may not have had anything to do with early backer Ryan Kalt flattening his position out below the reporting threshold, selling 11.4 million shares in 2 chunks between July 6th and 8th.
Berka's successor CEO Mike England appears to be holding pat on his 2.9 million share position for the time being, telegraphing a belief that the results of the ongoing reverse circulation drilling at Jewel Ridge will be able to generate some organic interest at or above the present share price – which represents 3-50x the entry price of the outstanding liquid shares that weren't issued as property payments.
There's no denying that this company is run by veteran operators, who know what they're doing. The releases about exploration activity continue at pace, whether they contain anything significant or not, because a good capital markets program keeps the company on the news wire, manufacturing some apparent relevance, and giving the faithful and skeptics alike something to follow.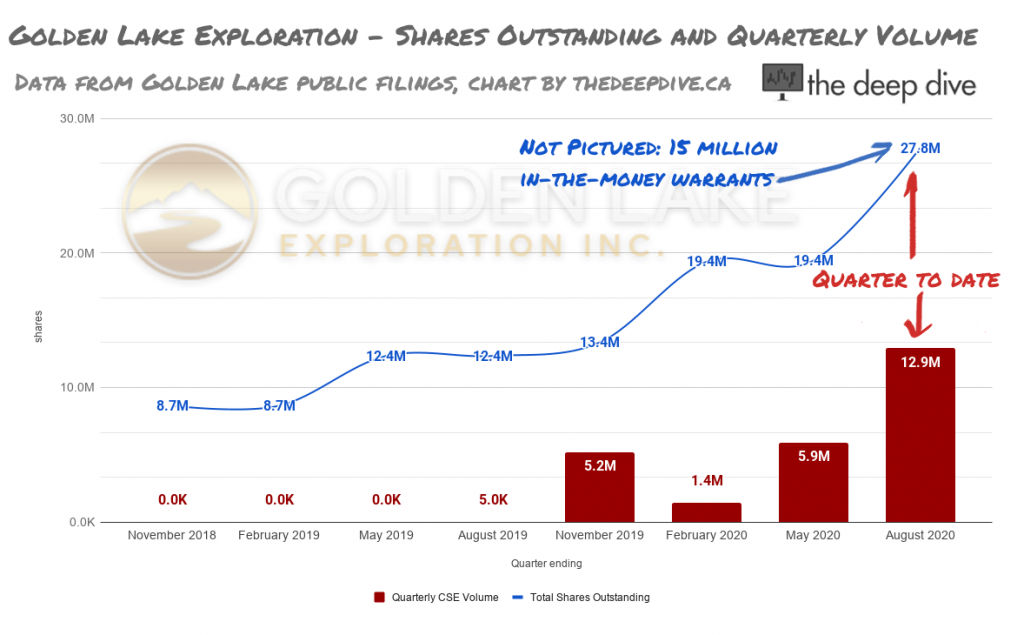 GLR had $168,000 in the bank when it did a financing at $0.15 June 10th, issuing 8.1 million shares to raise $1.2 million. The shares unlock October 10th, and 1/2 a warrant at $0.25 is good for 2 years. All told, we're looking at 27 million shares out, and roughly 14 million in-the-money warrants around $0.15. If a successful program can make true-believers out of those warrant holders by creating a market for their private placement stock, GLM might be able to cash up with a warrant exercise and get to work making a market for the stock that it created.
Since the most recent million share volume day July 8th, GLM has averaged 768,000 shares per day of volume, so there's no denying that this boat is working with some kind of a motor. In part 3, we're going to have a look at a type of boat whose prop is turning so slowly that it might as well get out the oars.
---
Information for this briefing was found via Sedar and the companies mentioned. The author has no securities or affiliations related to these organizations. Not a recommendation to buy or sell. Always do additional research and consult a professional before purchasing a security. The author holds no licenses.