John Tory Resigns As Mayor of Toronto
This evening John Tory announced he is resigning as mayor of Toronto after news broke that he developed a relationship with an employee during the pandemic. His resignation happened during a surprise news conference.
"I am deeply sorry, and I apologize unreservedly to the people of Toronto," he said.
In his full statement, Tory said the employee he had the affair with decided to pursue employment outside City Hall and secured a job elsewhere 'some time ago,' and the relationship ended mutually.
"While I deeply regret having to step away from a job that I love, in a city that I love even more, I believe in my heart, it is best to fully commit myself to the work that is required to repair these most important relationships,"
Tory added he will be working with Deputy Mayor Jennifer McKelvie to ensure an orderly transition in the coming days.
He also apologized to his wife, and his family and thanked the City of Toronto for their trust.
Toronto Mayor John Tory's Months-Long Affair Confirmed by Lawyer
Mayor John Tory of Toronto has been revealed to have had a months-long relationship with a member of his office staff. The relationship, which ended earlier this year, was confirmed in a letter from Tory's lawyer Peter A. Downward. The former employee, who was an advisor in the mayor's office, was among those who accompanied Tory on trade missions and governance trips between 2018 and 2020. However, there is no law in Ontario that prohibits workplace romances between consenting adults, including between bosses and employees.
Toronto city council's Code of Conduct states that members should perform their duties in a manner that promotes public confidence and bears close public scrutiny. The city's Human Rights and Anti-Harassment/Discrimination policy states that every employee is entitled to equal treatment free from sexual harassment.
Tory has been married to his wife Barbara Hackett for almost 45 years and they have four grown children and six grandchildren. Tory had previously promised his wife that he would serve only eight years as mayor, but he sought her blessing before committing to another four years in office. While Hackett declined to answer questions about the matter, Tory has stated that she is content with his continued work as mayor. A search of court records shows no divorce application filed by Tory or Hackett.
A Mayor in a City of Complacency
Tory, while not loved as mayor, was consistently the most serious candidate in a field of inexperienced and/or weak candidates; he won the 2022 election with a whopping 62% of the total votes. Tory initially became mayor following the Doug Ford era in 2014, which was viewed by many as a breath of credibility and normalcy following a mayor who was famous for incidents involving smoking crack and discussing cunnilingus with media members.
Tory's shortcomings like many of his predecessors will be chalked up to failing to deliver major transit improvements, housing affordability, and police reform.
Reactions Online
Some feel Toronto has been lacking in sanitation.
Some still feel he was a corporate shill for the Rogers family.
While Ed the Stock, who still apparently exists? Feels that Tory showed great character by stepping down.
I don't see it quite the same way as Ed.
Of course, many didn't love his handling of 'encampments.'
---
Information for this briefing was found via the Toronto Star and the Sources mentioned. The author has no securities or affiliations related to this organization. Not a recommendation to buy or sell. Always do additional research and consult a professional before purchasing a security. The author holds no licenses.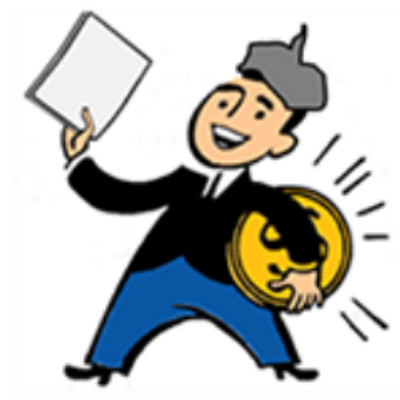 SmallCapSteve started blogging in the Winter of 2009. During that time, he was able to spot many take over candidates and pick a variety of stocks that generated returns in excess of 200%. Today he consults with microcap companies helping them with capital markets strategy and focuses on industries including cannabis, tech, and junior mining.