Low Airflow: Travel Rosters Not Yet Ready For Demand
Air Canada (TSX:AC) has been unable to keep up with a resurgence of demand for air travel, and are blaming the government. The Globe and Mail reports Thursday that Canada's largest airline cancelled 350 of its flights in and out of Toronto's Pearson Airport (YYZ) in the first week of June – 10% of its Pearson flights over that period.
Canada's second largest airline, WestJet (private), cancelled 16 Toronto flights over the same period (3% of Pearson inbound & outbound flights).
Both airlines cited mounting delays and bottlenecks in the pre-boarding and post-disembarking process as reasons for the flight cancellations, the apparent fallout of an airport that isn't staffed to get people on and off of planes quickly enough. Those processes are handled by the friendly people at the Canada Border Services Agency (CBSA) and the Canada Air Transport Security Authority (CATSA).

The apparent lack of staff has left passengers who aren't grounded sitting on parked planes and waiting in lines for hours. The situation has The Deep Dive wondering about our government's foresight.
The International Air Transport Association (IATA) calculates the Canadian air transport industry's contribution to the Canadian GDP at US$37 billion in 2017. Another US$12 billion in tourism revenue that it facilitates makes air travel responsible for 3.2% of GDP.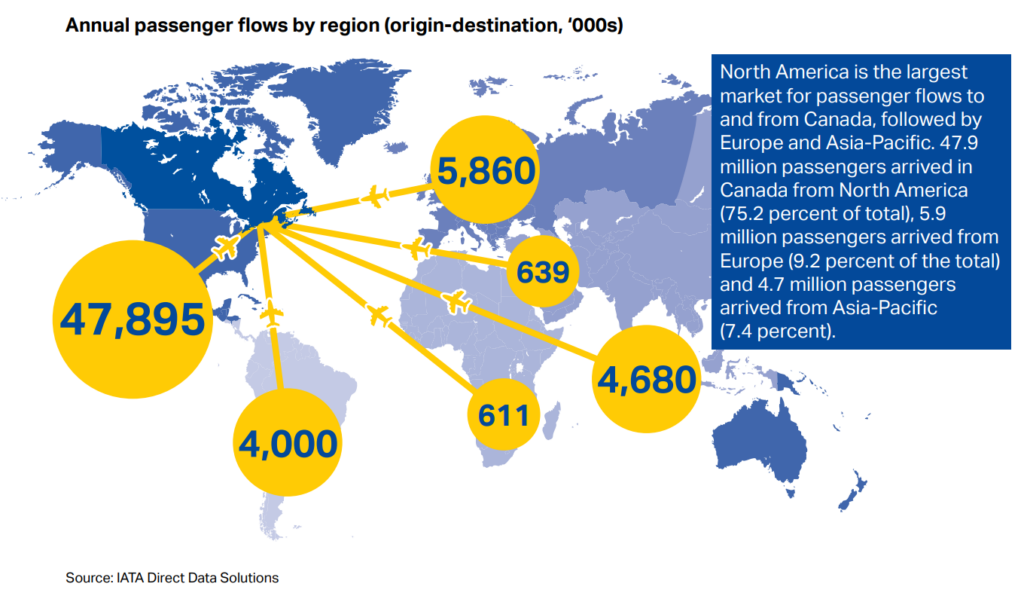 In 2020, when non-essential air travel was shut down, the government was faced with the prospects of commercial airlines, whose revenue was in a high-G negative dive, folding, defaulting on their debt, laying off tens of thousands of workers, and no longer being around when travel was safe again, so it made some moves. The feds made a $500 million equity investment in Air Canada, opened it a $4 billion line of credit through the Large Employer Emergency Financing Facility (LEEFF), and flat out gave the company $656 million in 2020 and $457 million in 2021 through the Canadian Emergency Wage Subsidy (CEWS), Hardest Hit Business Recovery Program (HBRP), and the Tourism Hospitality Recovery Program (THRP).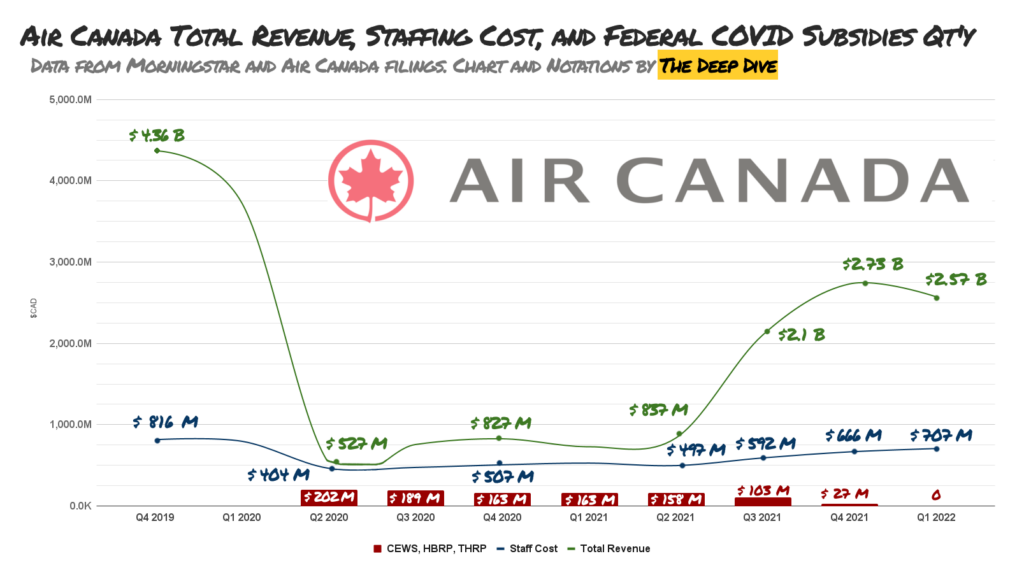 Despite all that alphabet soup money, Air Canada canned around 11,800 air workers in 2020. Data from Macro Trends suggests the company let another 1,200 workers go in 2021.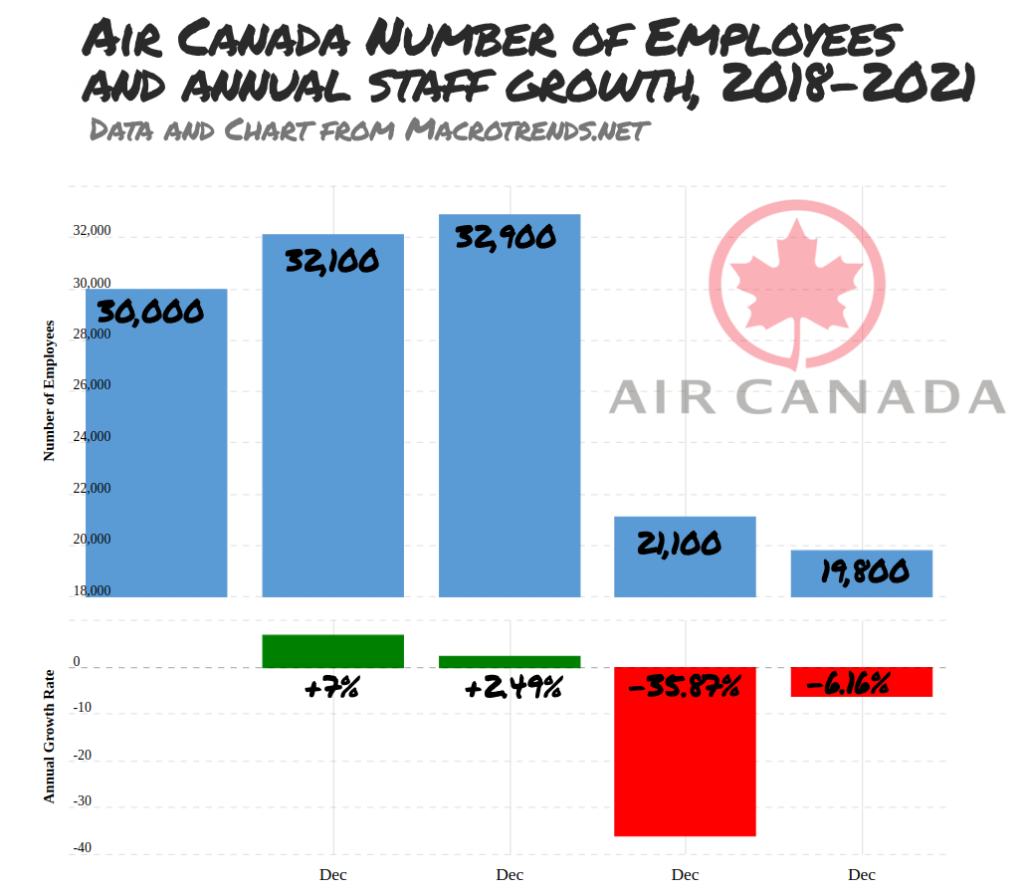 The revenue managed to pull up and climb in Q3, 2022. We don't have any staffing data beyond Dec. 2021, but note that growth in staffing costs is lagging the revenue turnaround. If it's ever going to get back to pre-pandemic receipt levels, somebody's going to have to do something about the jam at customs and security.
The notion that Canada Customs screening times could be reduced if the agency had more staff doesn't seem right to us, because the good people down there at the CBSA are really thorough, and that level of invasion takes time. But CATSA is another matter.
The Canadian Air Transport Security Authority is the government agency responsible for X-raying everyone's shoes before they get on an airplane. The agency doesn't hire or train the screeners itself, it just oversees the hiring and training of the screeners by private security contractors. Parliament funded CATSA operations at a cash cost of $628 million in 2020 / 2021 (year end Mar. 31st). Payments to the screening contractors accounted for 77.2% of it. The agency receives incremental funding increases annually to account for higher contractor costs including a $309.4 million bump in its 2020 / 2021 budget, which was set before the pandemic.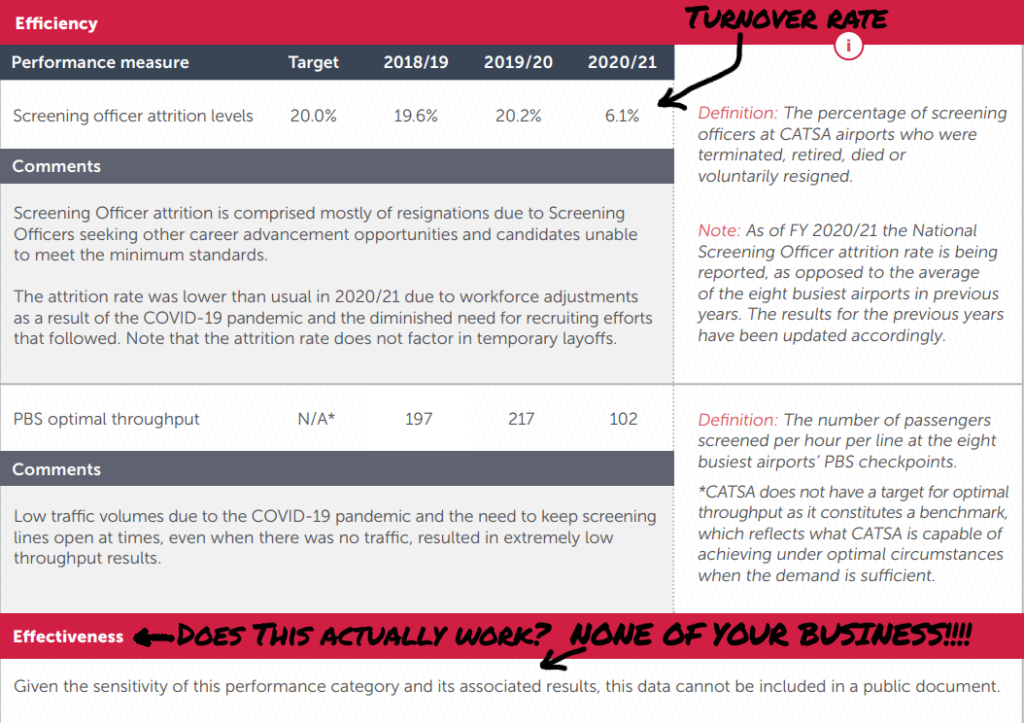 The contractor in charge of the staff at Pearson airport is Quebec-based Garadaworld (private). At press time, a job posting on Gardarworld's website was offering qualified applicants $22.28/hour – $24.92/hour, and comprehensive health benefits, to protect the country's airplanes from swiss army knives and bottles of liquid greater than 100 ml in volume. Those selected get paid training and a cool uniform.
A new screener that worked 50 forty hour weeks in a year at the high end of that wage range would gross $49,840. That's slightly below the average Toronto annual income of $52,700, but above the median Toronto annual income of $36,500, according to 2020 data from Statistics Canada (STATCAN).
Presumably, the lines for screener jobs aren't anywhere near as long as the ones at Pearson security, indicating that, in this jobs market, airport security dick just isn't the opportunity it used to be.
Between the $500 million in Air Canada stock it's currently holding, the >$1.11 billion in labour subsidies it pumped into the company in 2020 & 2021, and the ongoing pain and suffering of its travelling citizens and guests, the government may want to look into ways to make that CATSA budget more efficient. It might consider cutting the contractors out of the equation and using the money that used to be Gardaworld's margin to bump the hourly rates for the screeners, or just junking all those x-ray machines and letting us all keep our shoes on.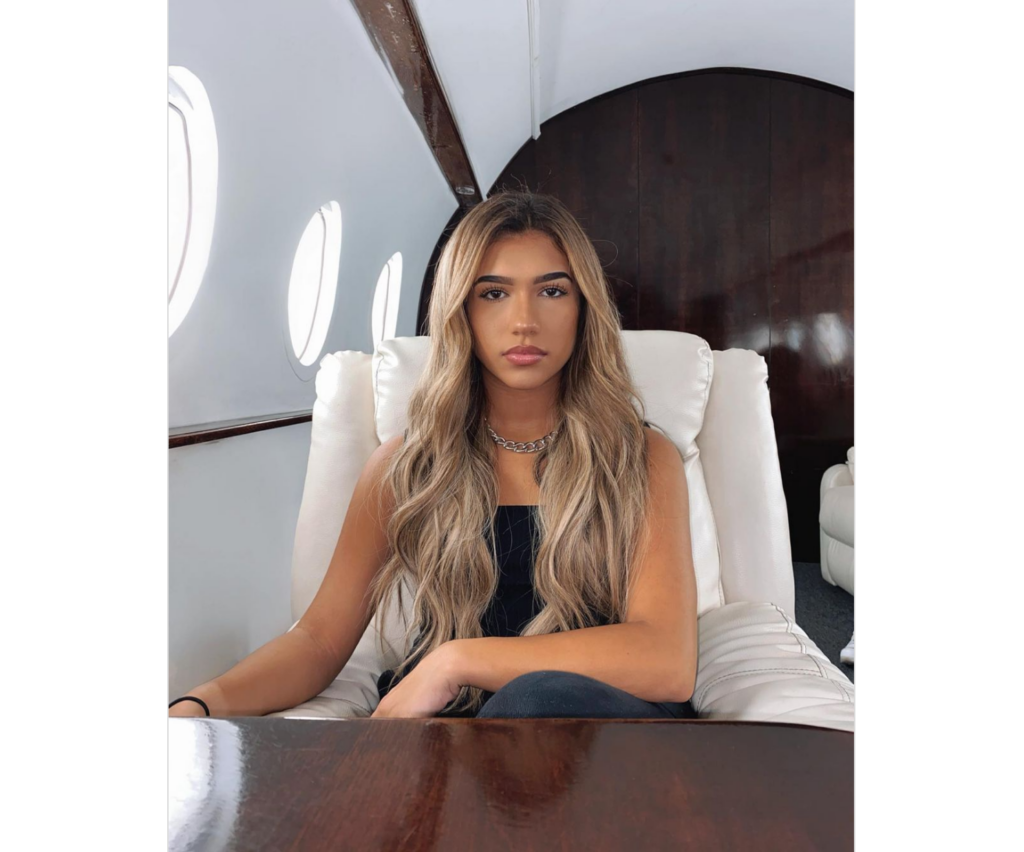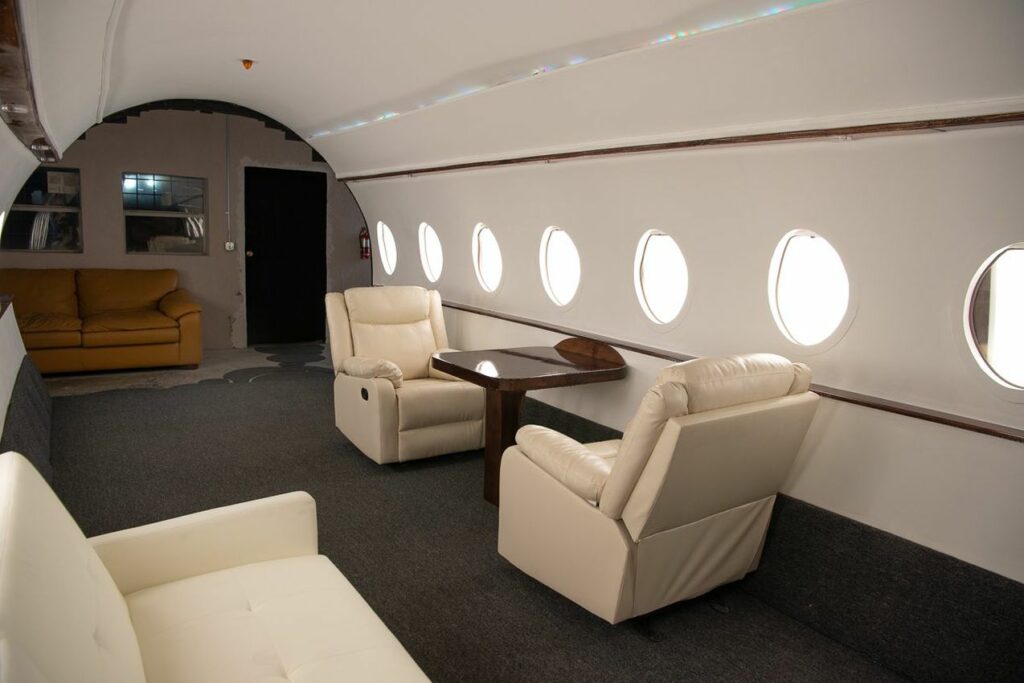 ---
Information for this briefing was found via Sedar and the sources mentioned. The author has no securities or affiliations related to this organization. Not a recommendation to buy or sell. Always do additional research and consult a professional before purchasing a security. The author holds no licenses.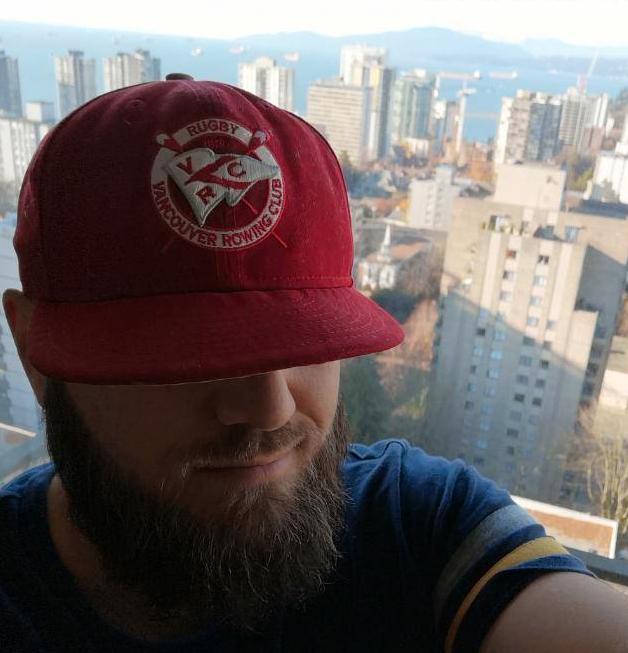 Braden Maccke is a freelance writer from Vancouver, B.C.
You can read all of his Deep Dive articles here.
He can be reached at braden@fundamentalhype.com.