Market Movers: Braille Energy Systems
An industrial business landscape increasingly concerned with energy storage has caused several brief periods of infatuation with Braille Energy Systems Inc. (TSXV: BES), the controlling shareholder of Braille Energy Holdings, a Sarasota, Florida-based automotive battery supplier whose units are used in various racing applications and sold direct-to-consumers over the internet.
BES is prone to sudden bursts in price and volume, followed immediately by tapers in price and volume. This is the profile of a micro cap that the market expects to announce a sudden fundamental change that adds significant value.
The news items that surround the heartbeats on this chart have to do with Braille moving towards supplying commercial lithium ion batteries that replace lead acid battery packs in various automotive applications. This past August's move from $0.02 to $0.46 preceded a September 9th announcement that BES had developed a lithium ion pack for commercial fleet and marine applications. The release bills the unit as an improvement over its lead-acid counterparts, offering an improved service life, higher capacity, and weight reduction. BES had settled to $0.15 by the time the news came out and proceeded to drift sideways on low volume before another flurry of activity at the end of the year.
The February gap from $0.37 to $1.28 came on an announcement that BES would be offering G20 and G30 lithium ion battery packs that replace the lead-acid batteries in electric vehicles; an innovation so brilliant, one has to wonder why companies whose cars' main drive trains are powered by lithium-ion battery packs hadn't though of it.
The Tesla 12 volt
Most Tesla owners are baffled to learn within the first two years of their purchase of a new Tesla that the computer running their state-of-the-art electric car is powered by the same type of 12 volt lead-acid battery that has been used to start and run internal combustion cars for 100 years, and that it's dead.
The lithium-ion battery packs that are charged by being plugged in to the wall, and discharge as they send power to Tesla drive motors, are controlled by the car's on-board computer. If they powered the computer as well as the drive train, it would create certain engineering conflicts, including the potential for the car to consume the energy it needs to "think," and brick itself while driving. Accordingly, Tesla computers have their own battery, which draws power from the main battery at a stepped-down voltage.
The OEM use of a standard lead-acid battery to service the computer is a design choice that allows for the operation of the car in cold environments. Lithium ion batteries are prone to failure when they go through charging and discharging cycles in freezing temperatures. The traction batteries are heated when necessary to keep them from failing, but the brain that controls the sensors and heaters of the lithium batteries being also powered by a lithium battery would also be a weak point in design, so Teslas curse their owners with the same lead acid batteries as owners of petrol cars, and they die just as often. Or more often.
Braille Energy's February 10th announcement makes no mention of its lithium G20s' ability to solve or mitigate the cold weather problems, which would be necessary for their commercial adoption by electric car OEMs. Braille announced March 1st that it would be supplying 12 volt lithium-ion replacements to Unplugged Performance, a retailer of after-market Tesla parts, but Unplugged Performance doesn't yet show any battery products on its website.
A March 8th BES press release details a test of a Braille F31 lithium ion battery (meant for commercial trucking and marine applications) that showed it stayed warm enough for long enough while not being used that the low-temp operation wasn't likely to be a problem for long-hauls through colder environments, which is more of an assertion that there might not be a problem than a solution.
Tale of the tape
Braille's books are about what one might expect from a regional automotive battery business. It produces $200,000 – $300,000 worth of gross margin per quarter on $600,000 – $800,000 worth of revenue, usually at a loss.
This is the operation profile of a regional battery company that supplies packs in all of the standard designations built to bolt in to production and custom vehicles. They have deals to supply mid-major motor sports circuits and a competitive sales and marketing division that keeps its products in the mix. There are respectable battery businesses like this one in every major and minor metropolitan area. How did this one end up as a 90% property of a TSX.V listed shell company with an Ottawa, Ontario address?
With a bang
In 2016, a certain electric car company out of California was in the process of shipping electric cars and propaganda that shaped the public's perception of what batteries should be. The wake of Tesla's consumer and media success made lithium ion battery packs that bolted in to replace standard lead acid cells a highly salable commodity. Consumers started thinking, "Why shouldn't the same kind of battery that runs a cell-phone and a Tesla be the kind that runs a car?" Braille Energy Systems were down in Sarasota giving the people what they wanted when, suddenly, one or more of the batteries it shipped burned down a FedEx truck.
The fire attracted the attention of the US Federal Aviation Administration since, prior to having burned down the FedEx truck, the offending batteries had been on an airplane. Braille told the FAA that it had done testing that showed the batteries were up to code, but couldn't produce any documentation to that effect, and the lab they said had done the testing denied having ever done such testing.
Braille then ignored FAA instructions to quit shipping 24 volt Lithium cells, leading to an FAA inspection of company facilities on September 6th, 2016 that did not go well. To hear the FAA tell it, none of the staff had any idea how these batteries were supposed to be packed or shipped, and the shop didn't even stock the packing materials necessary to pack the batteries for safe transport. Braille ended up with $235,000 worth of fines, which are still being paid off. Less than two years later, Braille was sold to TSX shell company Minco Capital for US$500,000 cash, 10 million shares, and a US$500,000 note that ended up being converted to stock at $0.12375/share.
The newly public BES continued along with its quiet existence as a Florida battery company. In terms of operating cash flow, it runs almost flat, so it managed to keep the share count to a tight 47 million shares for two years while the directors positioned themselves via the balance sheet and the options table. Related-party transactions make up three pages of BES' December financial statements, including an $85,000 loan from a director in May of 2019, at 10%, which has somehow accrued 44% of its principle in interest ($37,500) as of December 31, 2020.
BES had $40,000 in the bank December 31, but should have considerably more now that the share price has put three million $0.24 options and 18.7 million $0.18 warrants well in the money. Add in a shares-for-debt deal that printed 5.1 million in February to cover the $500,000 purchase note, and Braille's cap table has gone from 47 million shares to an estimated 78.7 million shares in fewer than three months.
The fact that this battery supplier is likely to continue on as a retailer of batteries acting like an innovator, instead of an actual innovator, is betrayed by the fact that, for the entirety of its pubco existence, the company has incurred no research and development expenses.
BES closed at $0.76 in TSX Venture trading this past Friday, down -$0.01 (-1.3%).
---
Information for this briefing was found via Sedar and the companies mentioned. The author has no securities or affiliations related to this organization. Not a recommendation to buy or sell. Always do additional research and consult a professional before purchasing a security. The author holds no licenses.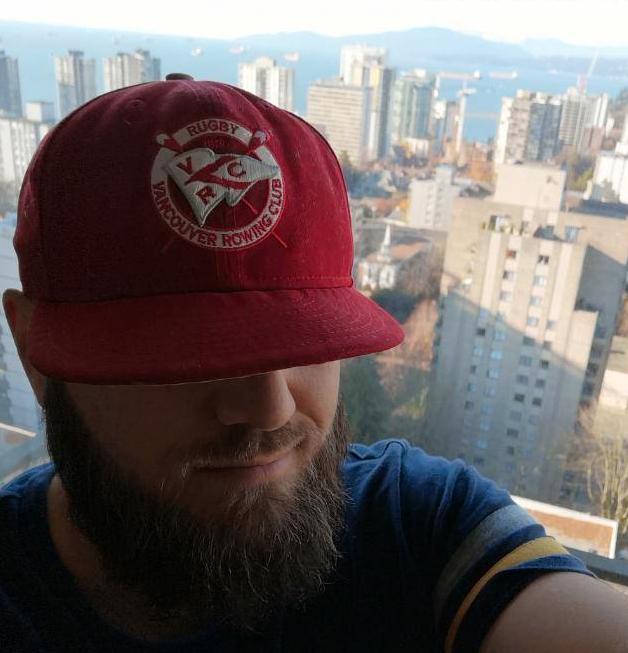 Braden Maccke is a freelance writer from Vancouver, B.C.
You can read all of his Deep Dive articles here.
He can be reached at braden@fundamentalhype.com.