Death Of A Dynasty? Collier Resignation May Be The Beginning Of Northern Dynasty's Pebble Project Hitting The Rocks
This past Wednesday's resignation of Tom Collier, the now former CEO of Pebble Partnership, a wholly owned subsidiary of Northern Dynasty Minerals Ltd. (TSX: NDM), came as a response to a set of videos released by Washington, DC based non-profit Environmental Investigation Agency, in which Collier and Northern Dynasty CEO Ron Thiessen make questionable assurances on a series of Zoom calls with EIA staff posing as investors.
The calls are a candid and fascinating look into the C-Suite of the development-stage company and how it represents itself to investors. They're best appreciated in a larger context that begins with an article that ran August 22nd in Politico.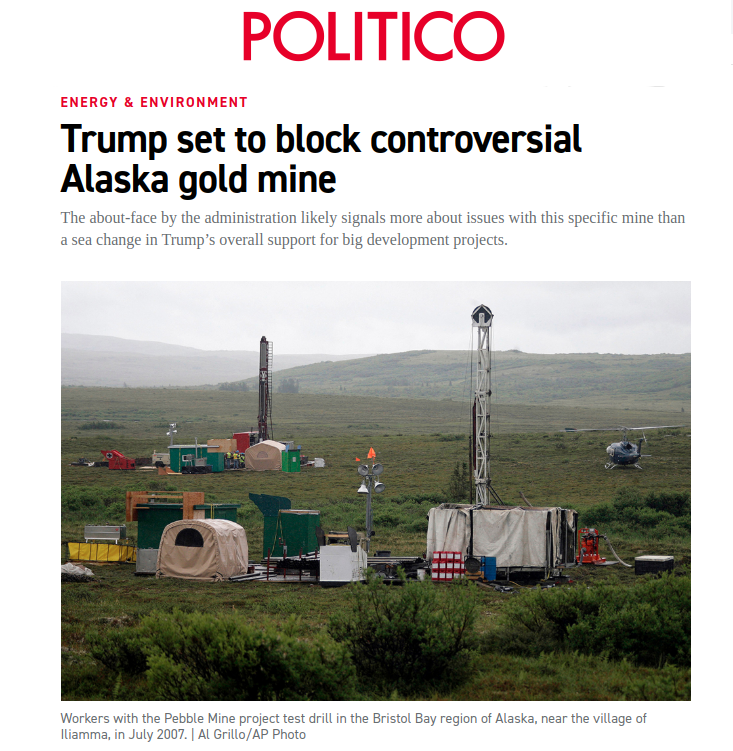 Under the heading Trump set to block controversial Alaska gold mine, the post cites pressure from GOP mega-donors, Bass Pro Shops CEO Johnny Morris, and noted big game hunter Donald Trump Jr., as the reason for what Politico reports as the President's plans to make a public statement against the project on the heels of the non-advancement of a key permit by the US Army Corps of Engineers.
Such a series of events would surely make Northern Dynasty's developing Pebble Project near Bristol Bay, Alaska politically untenable in the near term. Measured, indicated and inferred resources of 106.33 million ounces of gold and 515 million ounces of silver make Pebble the largest undeveloped precious metals deposit in the world by resources. The massive porphyry deposit also contains base metals resources in the billions of pounds and the fight to advance the permitting of the massive bulk-tonnage mine has been a political football in Alaska for more than 20 years.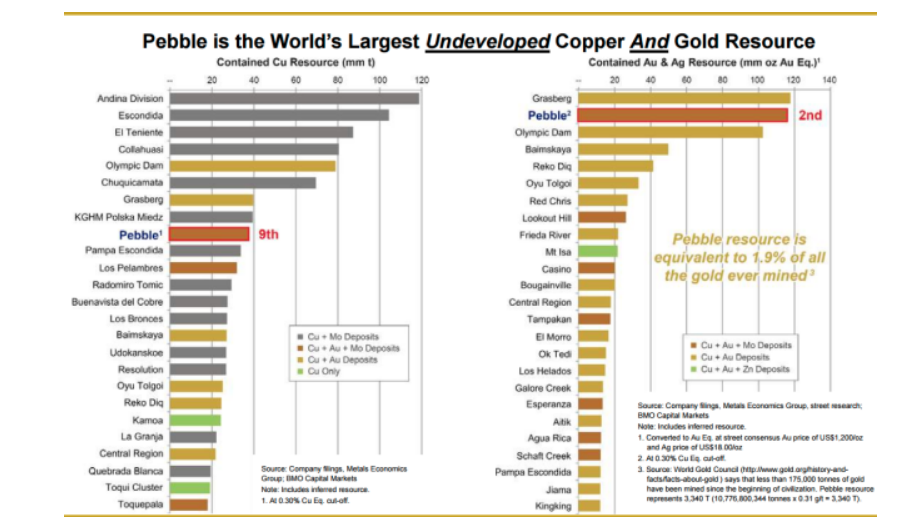 Politico alleges that the contemporary objection pressuring Trump comes from hunting and fishing groups concerned about the effect the development may have on the Bristol Bay sockeye salmon fishery. It effectively serves as an environmental cause unrelated to climate change that would be a fine way for Trump to show some environmental stewardship in an election year, without losing political capital with fossil fuel proponents.
Northern Dynasty fell -60% from $1.92 to $0.77 in the days that followed the Politico article as the market anticipated a Presidential denouncement that hasn't yet shown up. Perhaps sensing weakness, Beijing-based JCap Research published a short report September 9th, alleging under a photo of the Alaskan wilderness and an August 9th quote attributed to Joe Biden that it's "no place for a mine," that Pebble is destined to be a money-losing project, and that Northern Dynasty is undergoing the permitting process solely to secure management bonuses and, implicitly, for the near term bump that a federal permit would create in the share price.
Northern Dynasty fired back the next day in a news release that pointed out that JCap was short Northern Dynasty, and probably only in the securities trading business for the money!
The Zoom call videos appear to have been made at some point following the Politico article. The most widely circulated cuts, featured in the Washington Post, are of Thiessen discussing the potential for the life of an approved Pebble mine to be extended beyond the 20 year life envisioned in the permitting process, and the politics surrounding the approval of Alaska Senators Lisa Murkowski (R), and Dan Sullivan (R) with environmental activists posing as investors. A viewer familiar with mining investments might wonder where the fire is.
Thiessen is clearly dealing in probabilities and reasonable projections. But the potential for 180+ years of mining on a 20 year permit carries different optics with environmental activists and the general public. Perhaps more relevantly, the portrayal of state, federal and Army Corps of Engineers officials as being managed by the company is sure to erode any goodwill that the company has in fact established with those officials, and may in fact invite them to make a point.
The EIA's larger trove of "Pebble Tapes" show Collier and Thiessen going on extended, confident soliloquies about having a direct line to White House Chief of Staff Mick Mulvaney, having secured a commitment to the project from Alaska Governor Mike Dunleavy, and Collier's 25 year friendship with U.S. Army Corps of Engineers Chief of the Alaska Distinct Regulatory Division David Hobbie. To make matters worse, Hobbie is described as giving advanced guidance and early advice to create a mitigation window for the company to adjust to changes to permitting requirements that might otherwise be beyond their control.
Both the potential for a mine life that extends beyond the permits and the arrangement with Hobbie are described explicitly by the executives as being information they have shared with certain larger investors. But more importantly, not with the general public, which would represent a clear technical instance of selective disclosure, and a hackneyed pitch tactic that one might expect form a third rate Howe St. promoter, begging the question: just what is making these guys so thirsty?
The basic allegation in the JCap report, and a similar 2017 report accompanying a more successful short attack by Kerrisdale Capital, is that the company has prioritized securing permitting for Pebble over proving its economic viability. It's an allegation to which seasoned mining investors and NDM shareholders may well reply: "Well… yeah."
Mine economics change with the metals markets, and a remote project like Pebble, sensitive as it is to fuel costs, may have to go through a few false starts before it gets going and makes money. But the gross metals value is there, and the money to dig the hole is more likely to show up once it knows the hole can be dug.
As of June 30, 2020, the company had $14.7 million in cash; barely enough to cover the $13.4 million in payables, and well short of the bonus that would have been due to Collier for securing a US A.C.E. Record of Decision, giving Northern Dynasty the federal permitting it would need to continue with the approvals for Pebble at the state level.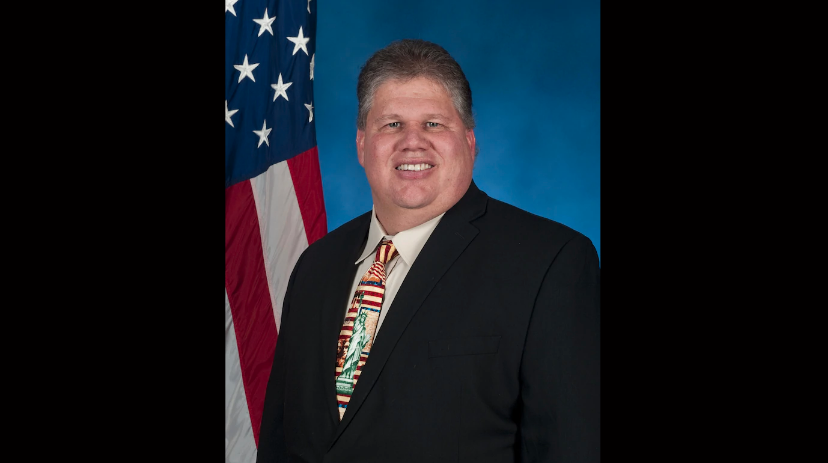 Collier was due to receive a cash bonus of up to US$12.5 million upon receipt of a positive Record of Decision, but will have to get by on what remains of his ~$US 800,000+/yr salary now that he's relinquished his post. It isn't clear whether or not Collier's resignation can be classified as a "constructive dismissal," that would entitle the former executive to a severance equivalent to two years' salary, according to NDM's Management Information Circular.
Northern Dynasty CEO Rod Theissen, for the moment, remains at his post, doing his best to protect the value of his 4.2 million share position in NDM, which might be an uphill climb as video of him acting like an operator who owns Alaska politicians will surely change the viability of the permit-first plan that the company has laid out for Pebble. Should the company elect to upgrade the projects mineral resources to bankable mineral reserves, proving the project's economic feasibility to silence critics, Northern Dynasty will require a great deal more capital.
---
Information for this briefing was found via Sedar and the companies mentioned. The author has no securities or affiliations related to the organizations discussed. Not a recommendation to buy or sell. Always do additional research and consult a professional before purchasing a security. The author holds no licenses.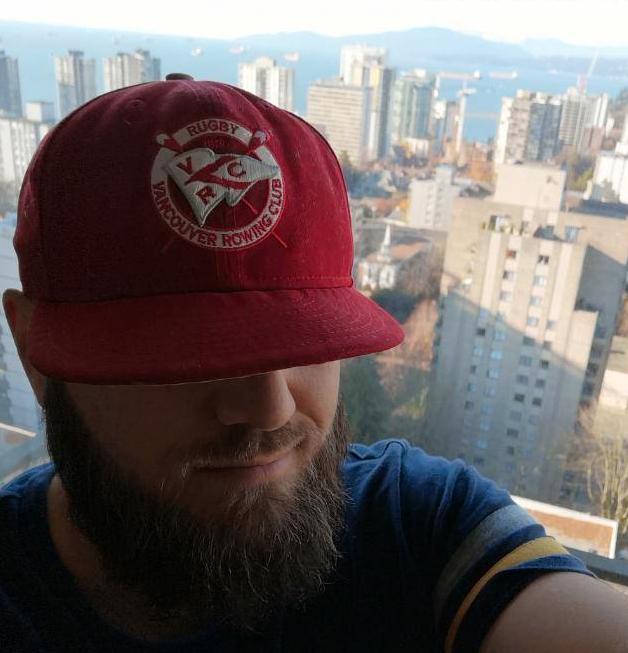 Braden Maccke is a freelance writer from Vancouver, B.C.
You can read all of his Deep Dive articles here.
He can be reached at braden@fundamentalhype.com.