Market Movers: Industrial Accessories Edition
Cematrix Corp.
Two of the TSX Venture volume leaders caught our attention this week out of sheer novelty. Cematrix Corp. (TSXV: CVX) is a producer of "cellular concrete," a substance apparently used in various specific applications that have to do with infrastructure building. Cematrix is proud to have sold $7.6 million worth of it to forward the construction of various different bridges and tunnels throughout North America for the three months ending September, 2019 at a 30% gross margin. As near as we can tell, it's an integration of foam into regular Portland cement, but for detailed engineering specs, we recommend asking Cematrix.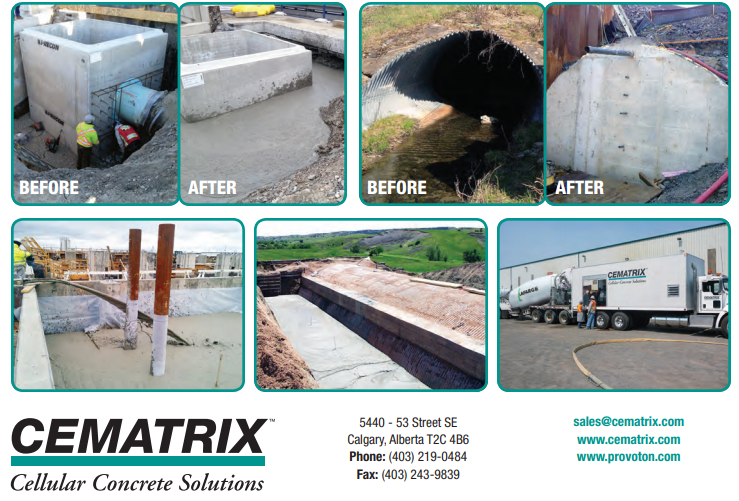 The company is showing modest growth and is fresh off of a $0.20 private placement that raised $2.3 million to help them grow. The prospect of writing up a cement company sent us straight to Canadian cement staple Lafarge to see what they had to say about cellular concrete, where we learned that they provide it in partnership with Cematrix.
Presumably, CVX's prospects for growth are a function of the growth in demand for cellular cement itself, something that we aren't equipped to evaluate. We're bringing it up as an example because, today, this company came out of nowhere.
The 1.2 million shares of volume CVX traded Monday is the first volume of any significance we've see out of the issue in 12 months. It traded by appointment for more than a year averaging 48,000 shares a day from the beginning of 2019 through this past Friday, making a high water mark at 502,000 shares December 30th, before busting up into relevance today.
An outfit called Bristol Capital has been handling IR since September, and one gets the feeling it's a new campaign, as opposed to one they inherited. The Howard Group has also been a long supporter of the equity, and has been beating the drum continuously on Cematrix for some time as their largest supporter. The company is due to report their Q4 and year-end financials in April, and a flurry of news releases about new contracts makes it look like they'll print a bump in revenue, but it's hard to say without more guidance on the stage of all of the announced contracts. The next few day's volume will be critical markers for the Cematrix equity: the difference between their big Monday being someone arranging an orderly cross for their financing paper and organic, broader interest in the stock.
CVX will have to show consistent volume going forward to be seriously considered by institutional traders, and that's really the difference with these smaller stocks (Cematrix has 59 million shares outstanding for a market cap of $23 million at $0.40). An infrastructure component that shows growing sales is the sort of thing that could attract interest from investors who track that sort of thing if it's properly marketed to them, but nobody serious about their money is going to want to be seen with it if they don't think they can get out of a position as quickly as they got into it and, if you think about it, getting into it is just as much of a problem. $1M worth of buying all at once would take CVX up past a buck, and any institutional desk that did that ought to have an idea about where they're going to get rid of it.
Xebec Adsorption
The other strong performance Monday had been building a while, but has really started to take off in the new year. Xebec Adsorption (TSXV: XBC) traded 1.5 million shares on February 10th, closing at a 52 week high of $3.59 for a $285 million market cap. "Adsorbtion" is the process of settling solids out of gasses, and Xebec manufactures the equipment needed to do it on an industrial scale. Processes that use Xebec's gear to adsorb gas include the production of natural gas, the production of biogas and the provision of all manners of compressed gasses used for welding, making soda pop, etc.
There has been a sustained market interest in XBC since the volume started to pick up at the beginning of November, 2019. The company announced a $20 million bought deal December 9th, and has gone on an absolute tear in 2020, climbing 35% so far on an average volume of 780,000 shares per day, more than 3x its 2019 average of 245,000 shares per day. Liquidity is not this issue's problem, and that has everything to do with the institutional support they've experienced. Xebec earned $1 million ($0.02/share) in the September quarter on $13 million in sales that produced a $4 million top line – a 30% gross margin.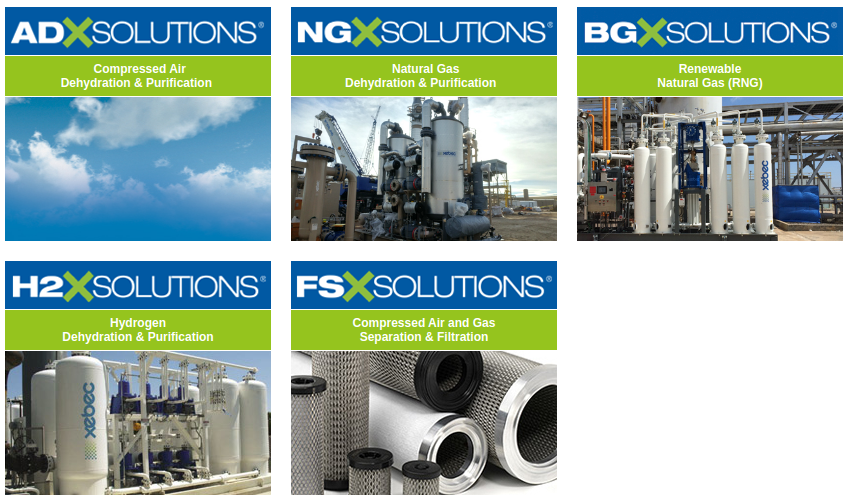 The growth being projected for XBC (with no small amount of help from sell-side research) has to do with the company's business expanding amidst sustained strength in the clean energy sector. Growth in hydrogen fuel cells and in the production and distribution of biogas and natural gas are all bullish conditions for Xebec, who have done an excellent job of appearing prepared to take advantage of them.
Tempermental catalysts
The run on XBC reminded us distinctly of the 2018 action in Richmond BC-based Photon Controls (TSX: PHO). Photon Controls traded on the TSX Venture back then, and did a similarly tight business in instruments used in the production of wafer-based electronics. It was seen at the time as an ancillary to the crypto-mining industry, and caught a tailwind along with Navidia (NASDAQ: NVID) and other hardware manufacturers as people likely to start sentences with "um-actually…" used the story to one-up their equally boring friends who thought that alt-coins made for exciting conversation.
PHO ended up having a great 2018, selling $46.7 million to create a net income of $10.68 million, nearly double the 2017 net, despite only modest growth in revenue, but the market didn't care how tight they ran the ship.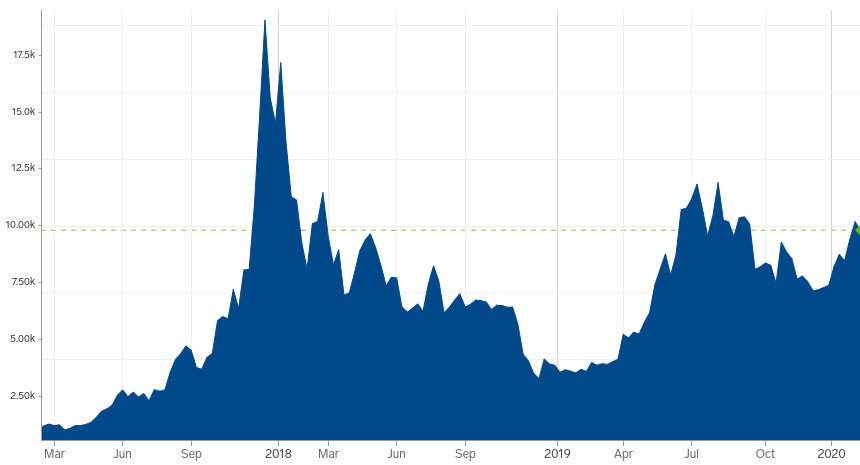 As the crypto trade fell off, so too did the crypto trade winds that were propelling PHO. Those of you who believe in a 2020 crypto resurgence and want to play an associated hardware trade, or just want to have something to contribute at bad parties, may want to follow PHO.
---
The author has no securities or affiliations related to any organization mentioned. Not a recommendation to buy or sell. Always do additional research and consult a professional before purchasing a security. The author holds no licenses.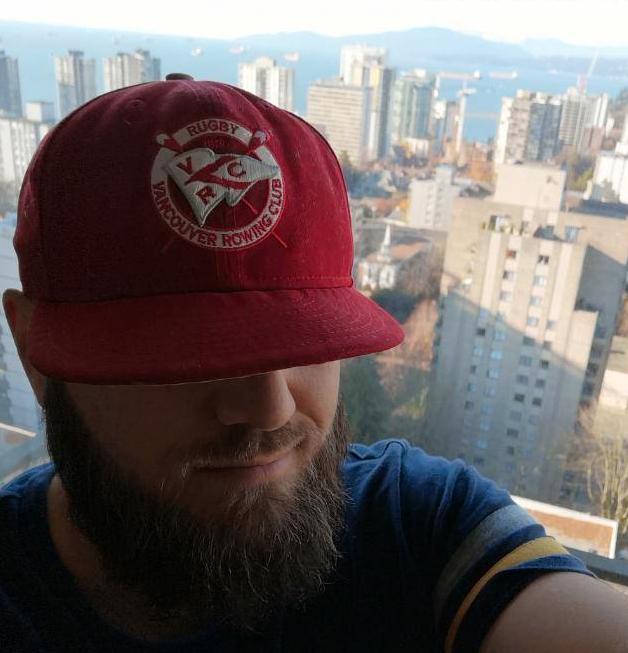 Braden Maccke is a freelance writer from Vancouver, B.C.
You can read all of his Deep Dive articles here.
He can be reached at braden@fundamentalhype.com.