Market Movers: Tetra Bio-Pharma
Cannabis adjacent pharma-co Tetra Bio-Pharma (TSXV: TBP) was the most active symbol on the TSX.V yesterday by volume, and #2 in gains, moving up $0.045 to close at $0.245 on 6 million shares. TBP got lost in the shuffle with most of the canna-pharma stocks during the melt-up, investors focusing on cultivators and various other parts of the med and rec markets. Now, as attention wanes from the rest of the collapsing cannabis clutter, the company has an opportunity to be more closely considered by the street.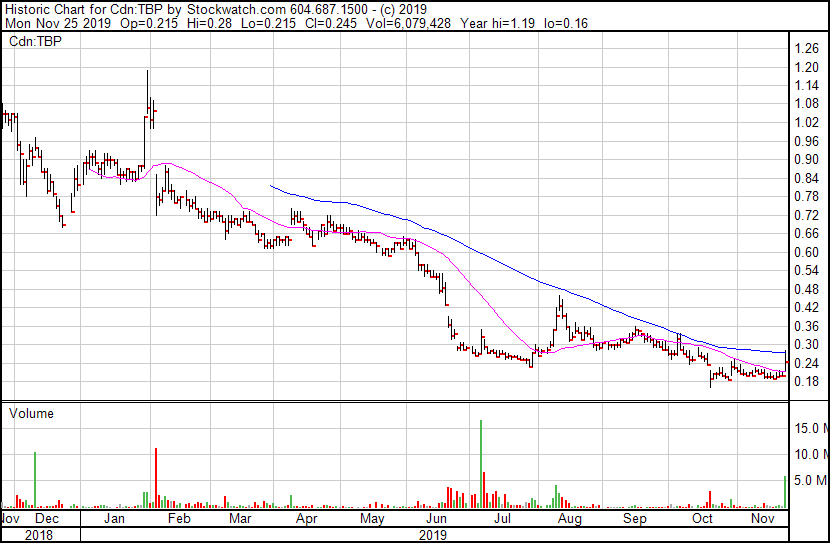 Cannabis has been used as medicine for 10,000 years, and continues to be used to treat any number of ailments, legally, in Canada and some of the more modern states in the Union, with and without the blessing of a physician. But for something to be considered medicine by the FDA and Health Canada, it must undergo the same process of clinical trials and approvals as any other drug. The time and expense involved in clinical trials may seem like a lot of hoops to jump through for the right to sell something that is cheap and available, because it grows on trees.
But prohibition keeping cannabis-based medicine in its rudimentary form is no good reason not to advance it, and its many applications and delivery systems allow for patents to be filed and trials to be conducted for almost limitless types of applications of various different cannabinoids as all sorts of different treatments. The process advances our knowledge of cannabis medicine, and has been known to be lucrative for the companies who pull it off.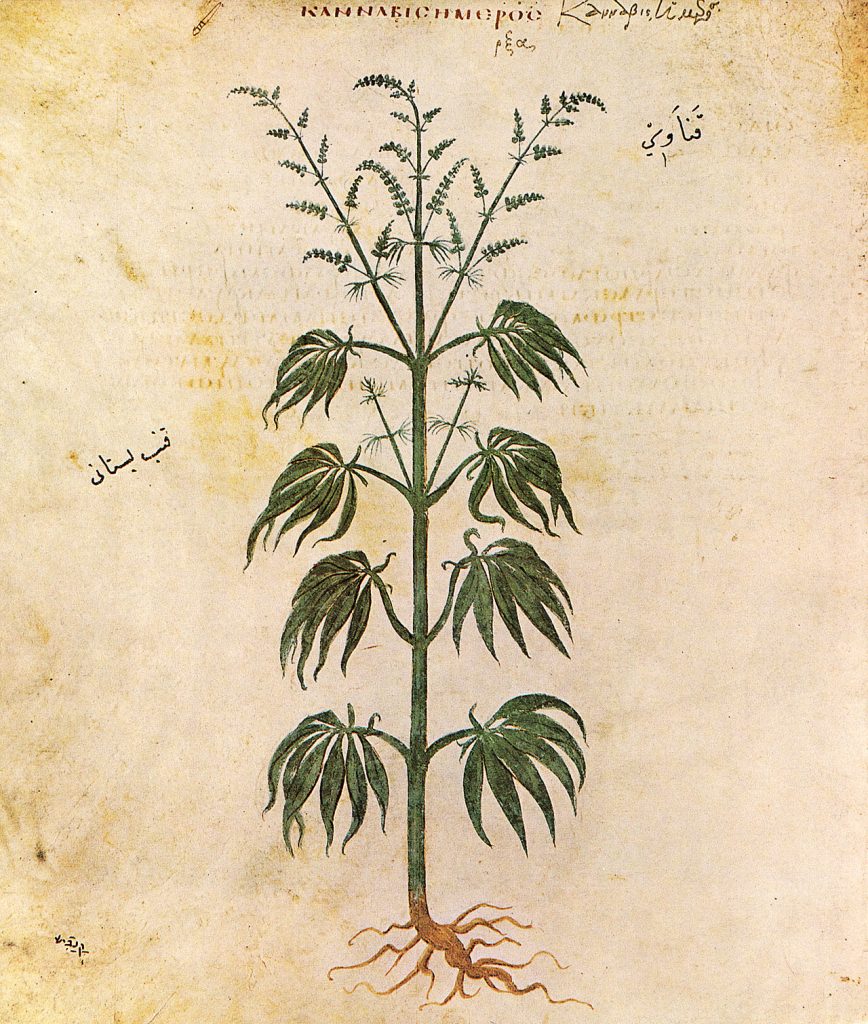 Those of us who were early to the cannabis equities party are familiar with UK biotech stock GW Pharmaceuticals (NASDAQ: GWPH), who has been patenting and doing trials on cannabis-derived medicine since 2013 in its present incarnation, and as far back as 2001 before then. Their epilepsy treatment product Epidiolex received FDA approval on June 25, 2018, and has been responsible for the bulk of GWPH's more than $200M US in sales since, including $90.8M in the most recent quarter (ending September). That seems like a lot for an oral-spray, CBD-based epilepsy treatment, especially considering the fact that CBD-extract is sold over the counter and used to treat epilepsy, legally, in all 50 states, until one also considers the role of health insurance.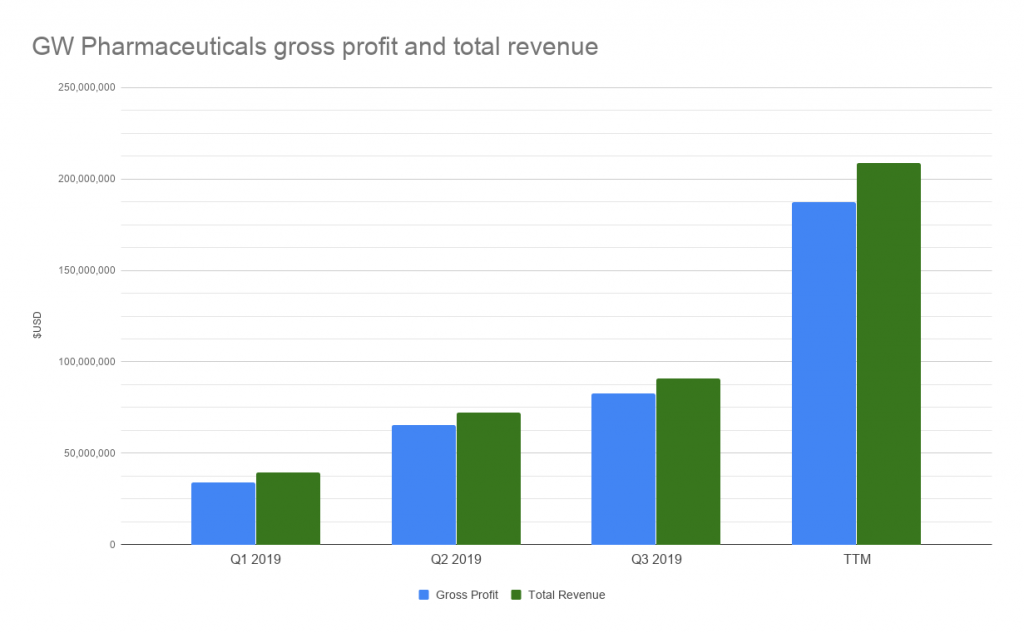 Even as doctors are allowed by law to recommend cannabis treatments, no health insurance provider, private or government, is going to cover a treatment that isn't tested and approved by the federal health authority, and never mind if it's cheaper in the long run than the fallout from not covering it. No DIN, no co-pay. The rules are the rules.
TBP's big day came on the heels of their having received news from the FDA that they could proceed with clinical trials for QIXLEEF, a vaporized cannabis product meant to treat pain in cancer patients. The prospective drug is one of several that the company has the rights to at the moment. The most advanced of which is "Caumz's" presently undergoing Phase 3 trials. If successful, the company hopes to seek approval to market "Caumz's" for the treatment of advanced cancer pain from Health Canada and the FDA by the end of 2019, and targets approval from those agencies "by late 2020."
The company has a portfolio of other cannabis-based treatments in early development stages, which we expect they will advance judiciously at the pace that their resources allow. TBP tends to be relatively efficient with their treasury. They raised $8 million in July, had $5 million left by the end of August. 212 million shares outstanding puts them at a $52 million market cap. We'll be keeping an eye on the 28 million outstanding warrants at $0.40, which might represent a headwind at that share price, but also represent $11M in built in financing. TBP generating the volume and action to plow through those warrants isn't hard to imagine in an environment where they see any measure of success in their trials and development.
A look through TBP's filings left us with the impression that the company was methodical and organized; which befits a drug company. A hemp energy drink venture has been recently financed with a $3 million convertible note (written by the subsidiary) and packaged for sale. It's a good look, if only to show focus. Small ventures with multiple verticals give the impression that they're trying to find something that sticks. Better to show the market they're serious about their main business.
---
Information for this briefing was found via Sedar, Bloomberg, GW Pharmaceuticals and Tetra Bio-Pharma. The author has no securities or affiliations related to this organization. Not a recommendation to buy or sell. Always do additional research and consult a professional before purchasing a security. The author holds no licenses.