Palantir: The Future Of Organizational Data Science Because It Says So
Three weeks past its September 29, 2020 IPO, controversial data-science enterprise software company Palantir Technologies (NYSE: PLTR) is settling in to a trading band between $9 and $10 as it turns over 12 million shares or so a day in what amounts to an ongoing staring contest with investors, who don't really know what to make of this issue, much less what to do about it.
The unconventional IPO didn't involve a traditional Wall Street road show where the sell side collects a fee to move a big-number placement that re-capitalizes the company and builds buzz along the way. All while convincing investors they're going to get rich, and setting up a market in which the founders can cash out and leave the stewardship of the company to the highest bidder who wants a control block.
Palantir instead hosted an online investor day to show anyone interested what they were all about, but didn't seek any investment banking help to build its profile, which was already well-built for good or ill. The notorious company has been a reliable staple of the tech, government and financial pages for some time already and, besides: this IPO wasn't about a capital raise so much as it was about cashing out.
Palantir sold 25.8 million shares out of treasury to pay the tax withholding on restricted stock units that vested the day after the IPO. Anyone else who wanted some stock would have to buy it out of the market from the investors who were in on the early rounds, Palantir personnel, or founders who, in a feat of corporate finance that might as well be magic, managed to simultaneously cash out and keep control.
The stock closed Tuesday at $10.95, not quite a dollar above where it opened on IPO day, as Palantir and the street continue to stare at each other across the room and size each other up, trying to figure out just how this is all going to work. The market hive mind can't rightfully trust a company that wants something more than just money. And besides; most investors are going to consider themselves outfoxed from the jump, because it's a Peter Thiel joint.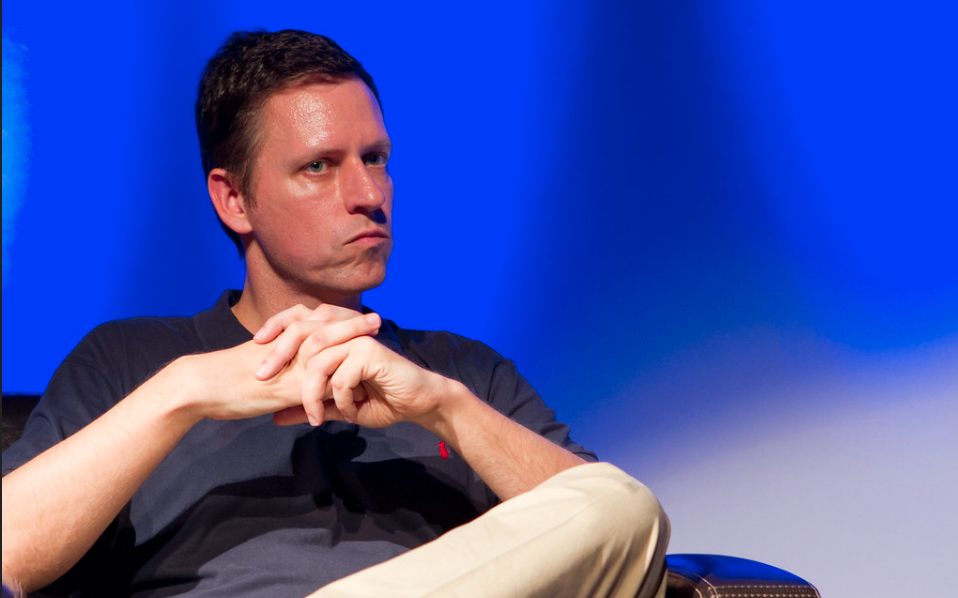 Thiel is the PayPal founder who was featured in the documentary film Nobody Speak using Hulk Hogan as a legal cudgel to ruin Gawker Media out of apparent spite. Cannabis investors may recognize the basic framework of Palantir's capital structure from Tilray (NASDAQ: TLRY), which remained under the control of Peter Thiel-backed Privateer Holdings through the period in which it executed what might have been the most efficient cash out of the cannabis boom.
Now that the bloom is off the rose, Privateer merged itself with Tilray, effectively collapsing the master limited partnership-like structure to sell the control block back to the market but, while the pot trade was on, Privateer was the controlling share holder of a US-listed Canadian marijuana company with $21 million in revenue, and a $21 billion market cap.
The Palantir capital structure uses special founder shares to keep 49.9999% of the company's voting stock with Thiel and co-founders Steve Cohen and Alexander Karp, even as they sell off their A-class common shares to provide liquidity to this new listing. Three founders sold an aggregate total of 37 million class A shares following the IPO, while retaining 12 million Class A shares and the balance of the class F shares whose conditions read like some sort of ritualistic blood oath designed to preserve the founder-level governance structure, "until the death or disability of the last of our three founders," so it sounds like they're pretty serious about sticking around.
The unconventional IPO and built-in founders cabal are befitting of Palantir, which has drawn enough alarm and criticism from advocates of privacy and democracy over its existence to earn it a casting as the main villain in most contemporary jokes about an unholy coporo-governmental commodification of citizens and their digital footprints. But the real-world business behind this stock scans more like a sleeping pill than a comic villain. It concerns itself with the sale and maintenance of two main software products, Gotham and Foundry, that are designed to be data-centric operating systems for governments and large commercial enterprises, respectively.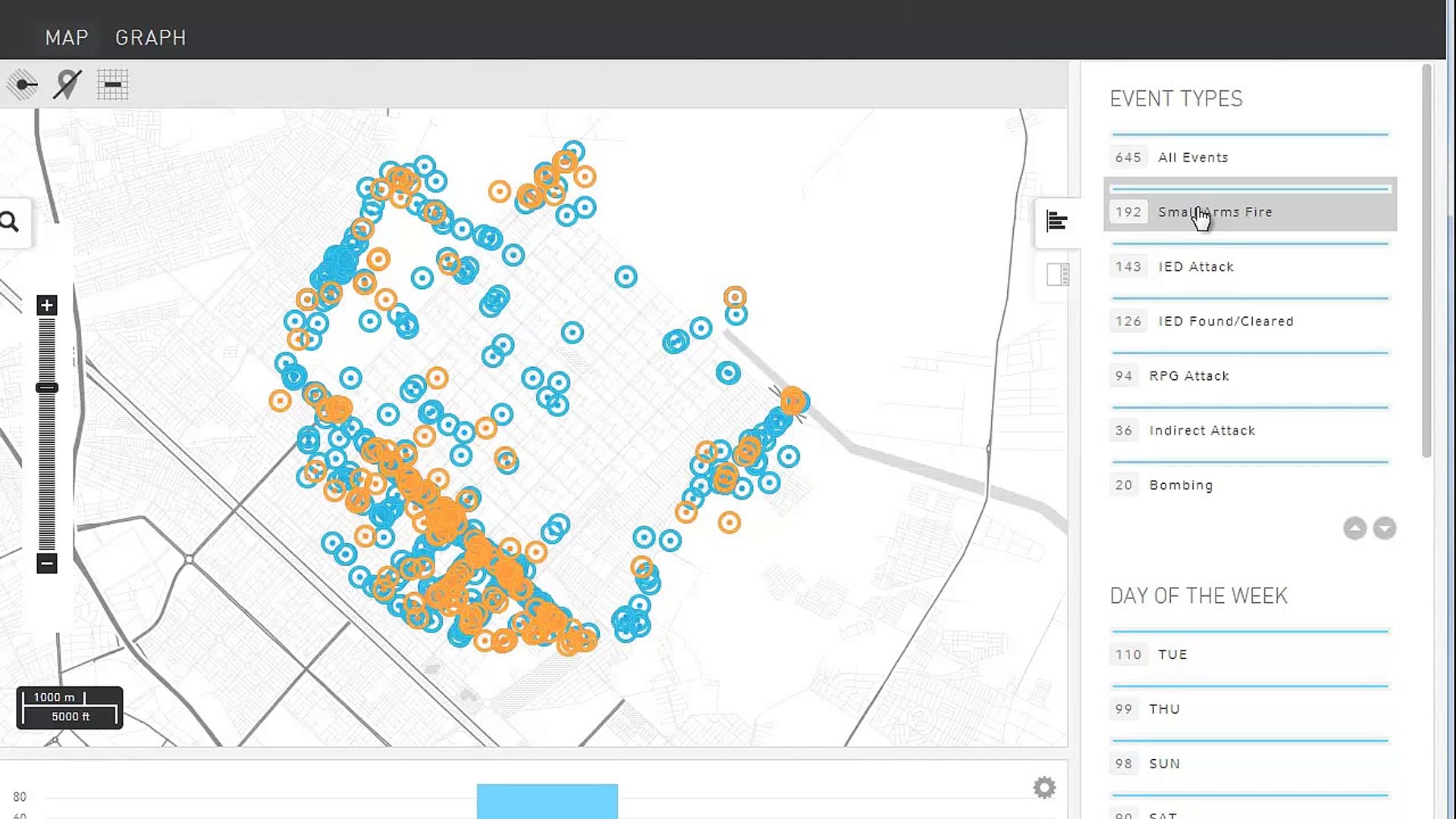 The systems are billed as a way of integrating data-science organization-wide without staff having to know how to code or do analytics. The company makes it sound like the software can show enterprises' middle management where the gaps are in the system and workflows, then bridge them with what would have previously required a bespoke software solution as easily as if they were building it in minecraft.
The company wedged its way into its lucrative government vertical by having the balls to sue the US Army in 2016, alleging that its internal development of data-science software violated the Federal Acquisitions Streamlining Act, which required that it source available commercial items, instead of procuring bids for custom builds. Palantir won, and subsequently beat legacy defense contractor Raytheon to be the supplier of the Army's Distributed Common Ground System – Army (DCGSA) field software, in a contract worth $876 million over 10 years.
The Palantir S1 filing maps out an organization that has 125 customers, the top 3 of whom account for about 30% of its revenue, and the top 20 of whom account for about 70% of its revenue. It doesn't say how many of them are governments or government agencies, but does make clear that it sees great potential in the expansion of its commercial business.
To hear Palantir tell it, any kind of data integration or custom analytics project any respectable, rich, well-appointed company is thinking of launching is headed down a blind alley without Foundry, and god help any company who tries to fix a legacy system that's been holding them back. Either run the Palantir product over the top to bring it all together, or get left in the dust.
In an apparent push back to the public's perception that it's a surveillance tool profiteer, Palantir's S1 states repeatedly, forcefully, and practically pathologically that it is NOT in the data collection business. The company's systems could, theoretically, sort and organize search and social data to profile potential anti-establishment dissidents for a particularly jumpy and vain authoritarian government, then maximize the efficiency with which they're located.. but they do NOT do or facilitate the spying that serves as prep work for that type of thing. Client organizations are expected to produce or source their own data.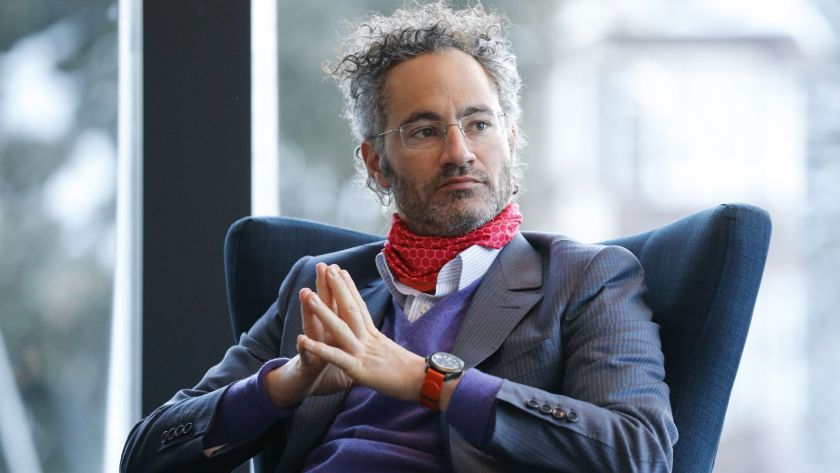 The cover letter from CEO and Co-founder Alexander Karp is practically sanctimonious about not being in the data-collection and re-sale business, proud of the fact that the software is used to "target terrorists and keep our soldiers safe," and explicitly states that the company has, "chosen sides," without saying whose side or in what. The risks section of the prospectus points out that the company refuses to work with the Chinese Communist Party.
The company lost money the last two years running, but would have only lost half as much without $240+ million worth of stock-based compensation in each of those years. PLTR would be $17.2 million in the black in the first half of 2020, if not for $182 million in stock-based compensation.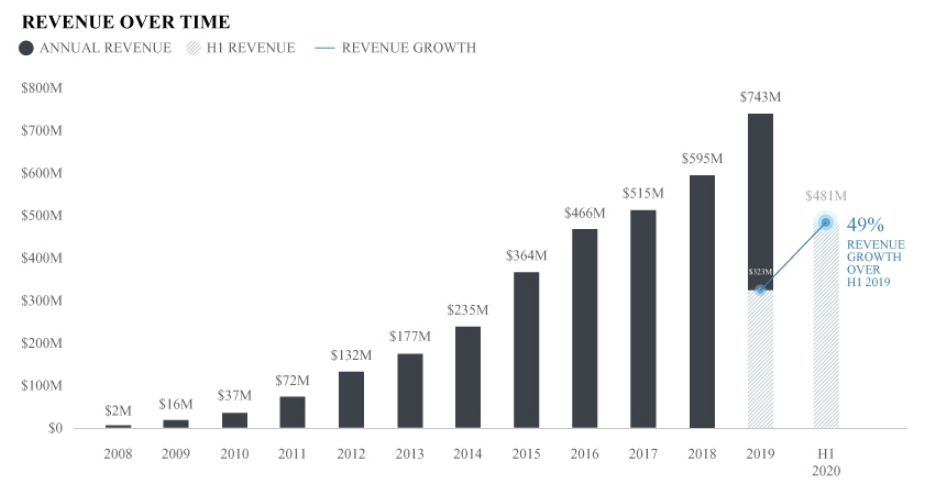 And now, having yelled at the investing and personal-data-producing public to quit treating them like a surveillance apparatus, Palantir would like for investors to consider the enormous profit potential in selling the world's largest companies and government agencies the building blocks they're going to need to develop Skynet. The company makes its total addressable market at $119.5 billion, and it appears to have recently either enlisted or charmed the research desks into explaining as much to the street.
Morgan Stanley has put a bullish note out on Palantir, and the business press continues to treat it with a careful fascination. Palantir is proud of its aggressive revenue growth, but it's hard to know what to make of a growth stage company with a share structure that is actively and explicitly set up to prevent a takeover on terms that aren't the founders'.
---
Information for this briefing was found via Sedar and the companies mentioned. The author has no securities or affiliations related to this organization. Not a recommendation to buy or sell. Always do additional research and consult a professional before purchasing a security. The author holds no licenses.