Plug Power Stock Bubble Popped by Kerrisdale?
The market started pricing in an anticipated shift away from hydrocarbon-based power slowly at first, then at the rate that it became apparent that governments who had facilitated the fossil fuel industry's economic dominance since the industrial revolution were ready to switch gears.
This new American President has been inaugurated into a cultural environment where the consumer is no longer swallowing the notion that it's their own choices choking the planet. No amount of energy conservation or paper straws are going to make up for the global economy being centered around carbon-based energy, and these people want to know what the government is planning to do about it.
Early dispatches from the Biden administration have the US joining the Paris Accord by executive order, directing a review of the emissions produced by various agencies, and cancelling the Keystone XL pipeline project. As the real economy continues to take a pandemic-based beating, massive government infrastructure projects that enable a shift away from fossil fuels are being treated by the market as imminent.
Plug Power Inc. (NASDAQ:PLUG) has benefited from the gravity behind green infrastructure sentiment since right around the time of the US election. Plug stock is up 293% from November 3rd through this past Thursday January 14th, when it blew its top at an intra-day high of $73.90, closing at $69.50 on a monster 153 million shares of volume. It's since been slipping down a consolidation ladder, looking for a place to base as the market goes through a forced reckoning about this company's actual prospects and the prospects of the hydrogen infrastructure build-out that would drive its value.
The Hydrogen PLUG
Plug Power's pitch to investors is that it's setting itself up to become the titan of a future hydrogen industry. Its investor decks note its involvement in all aspects of a hydrogen future – green hydrogen generation, supply of electrolyzer hardware, shipping and distribution of green hydrogen and fuel cells. To hear Plug tell it, the company is a functioning manufacturer of the components that will set it all up and make it all run.
Small electrolyzers, large electrolyzers, all the relevant sub-systems, and the fuel cells that convert it all back to water as they power whatever. Right now, it's mostly forklifts, but the shift is imminent. Pretty soon, the cells will be in all manner of planes, trains, automobiles and stationary power plants. Plug pitches itself as the future operator of a 100 ton-per-day hydrogen network that it says will generate $200 million plus per year worth of revenue when the shift comes, and BOY is it ever going to be here before you know it!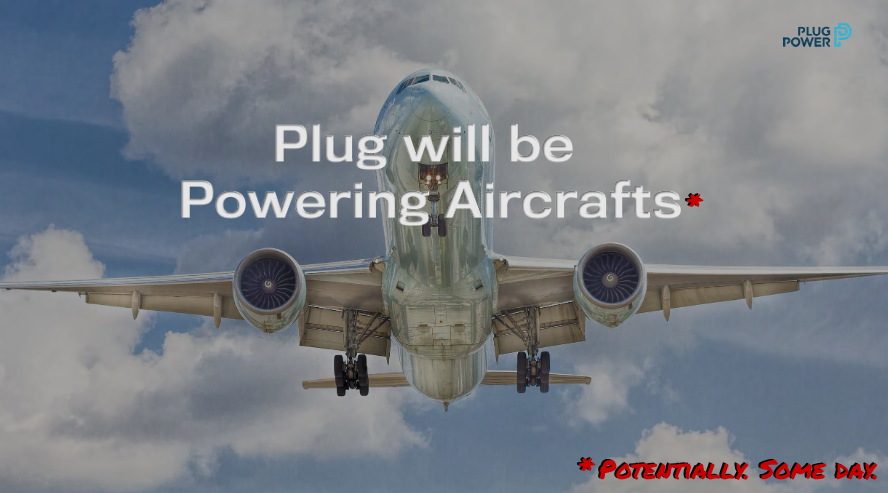 Plug was working this story at a great efficiency, getting plenty of organic media traction, and becoming a favorite of r/wallstreetbets. It fed the fire with news of its own legitimization through deals with larger enterprises. An MOU with French auto maker Renault puts Plug in the room with an auto-maker. A deal with South Korean industrial conglomerate SK Group, conceptualizes a hydrogen infrastructure JV and has SK taking a 10% stake in Plug. The company had worked itself up to a $30 billion market cap this past Wednesday, when Kerrisdale Capital came along to say, "Wait a minute…. you're not going to do that! You're not going to do any of that!"
The Hydrogen Un-Plug
Kerrisdale Capital, founded and operated by Magee High School alumni Sahm Adrangi, has a well-earned reputation as a sharp and thorough short-side operator that gets on top of companies with weak fundamentals and runaway valuations. Kerrisdale made its name in 2011 pointing out that a rash of Chinese companies being listed in the US to take advantage of the market's appetite for the red-hot Chinese economy didn't exactly conform to American accounting standards, and shorting them all the way down. Kerrisdale finds Plug's projections about the build out of hydrogen infrastructure about as plausible as the revenues being reported by the bumper crop of Chinese FraudCo's that put it on the map.
Kerrisdale points out, as many have before it, that producing hydrogen through electrolysis, compressing it, then transporting it, then using it to power cells is a lot of fussing around that creates a lot of wasted energy. It would be easier to transport the carbon-free energy being produced through an electrical grid, then store it in lithium ion batteries, whose efficiencies have come a long way already, and are still improving.
Kerrisdale's extensive report on PLUG Power paints the idea of green hydrogen infrastructure being built into mainstream transportation infrastructure at a commercially relevant scale as highly unlikely. The hydrogen being presently dispersed at a relatively small network of filling stations is mostly created from various forms of hydrocarbons, either directly or as a byproduct.
Petrol-sourced hydrogen is known in the business as "black" hydrogen, as opposed to hydrogen created via electrolysis, which is "green." Electrolysis being a very energy intensive process, the hydrogen it produces is only really as green as the energy used to produce it.
Hydrogen Future proponents are fond of projecting technological improvements in fuel cells and electrolysis processes that will make it all more efficient and worth doing, but Kerrisdale Capital isn't having it. It points out that today's hydrogen tech is already the product of 100 years of development, which is true. Much of it occurred within the past 30 years, and the companies who developed the tech – including Ballard Power (TSX: BLRD) and Hydrogenix (bought out by Cummins (NYSE: CMI) in 2019) have generated most of their total market value in the past 12 to 24 months.
It isn't Plug tech that has to be commercially viable, it's Plug Stock.
There is an uncharted disease known to affect intelligent hedge fund operators, especially on the short-side, that sees them being drawn into well-thought-out, technically correct theses that are completely lost on or ignored by the broader market hive mind. Tchaikovsky made incredible music; beautiful and perfect. But the Rolling Stones sell way more records.
Whether Kerrisdale's insights about Plug will mean anything to the stock-buying public isn't yet known, but Adrangi appears to be aware that he needs to reach that public and stick it with the message. He went on Grizzle's live stream Wednesday with Kerrisdale Senior Analyst David Cohen in a very wise attempt to extend the report's reach because, despite a -$3.97 (-6%) slip in Plug stock to $62.50 Wednesday, this is a long way from being over.
Could hydrogen infrastructure be favored to facilitate a soft swap?
One of the best graphics from Kerrisdale Capital's report is this illustration of the sources and end-uses for hydrogen, globally, in 2018. It shows materially all of the hydrogen produced that year was produced by the fossil fuel industry.
The ideal hydrogen-economy of the future would be comprised of production from carbon-free sources, but there is a very real possibility of a cart-before-the-horse scenario where transportation and fuel cell infrastructure are build out in anticipation of renewables-based electrolysis production improving.
This would surely be the preference of the fossil fuel industry, which controls much of the infrastructure that's already built, is in the best position to build and operate more, and could plausibly claim to be doing its part to get the world ready for a true, zero-carbon pivot, while actually pushing itself further into transportation and energy. The hydrogen cars that are available to consumers today can be filled at Shell stations.
---
Information for this briefing was found via Sedar and the companies mentioned. The author has no securities or affiliations related to this organization. Not a recommendation to buy or sell. Always do additional research and consult a professional before purchasing a security. The author holds no licenses.