Plug Power and the Perpetual Motion Machine
We wrote last week about hydrogen hopeful Plug Power (NASDAQ: PLUG)'s aspirations of becoming a cog in the hydrogen machine of the future, and Kerrisdale Capital's campaign to show that, in the terms of efficient, sustainable industrial energy shifts, hydrogen has no future.
PLUG was off -$1.51 (-1.7%) in Monday's session, as the market absorbs Kerrisdale's cold water and tries to work out how a company making the building blocks of a sector going nowhere could have so many large, prominent backers and, if hydrogen is a green-infrastructure lost cause, why is the stock market so bullish on hydrogen companies?
The future is any minute now
Burnaby, B.C. – based Ballard Power Systems (TSX: BLDP) has been a cutting-edge hydrogen tech maker and developer chasing a clean-tech future that's just around the corner since the 1970s, and a public company since 1995, and has still never turned an annual profit or even come close. It has a habit of ending up in human-interest spots on the local news when the price of gas at the pump skyrockets. Ballard has managed a C$12.4 billion market cap in this era of hydrogen-hype.
Missisauga, ON based Hydrogenix, makers of both electrolysis hydrogen generation systems and hydrogen-based power generations systems was bought by Cummins Inc. (NYSE: CMI), in 2019 at an enterprise value of $290 million. It had posted a $14 million comprehensive loss in 2018 on $33.8 million in sales.
The brands you trust
Plug Power has built itself a $30 billion market cap in part by setting itself apart from those hydrogen IP factories with real-world contracts to supply cells and equipment in the present. Plug Power sells the kits that allow warehouse forklifts to run on hydrogen, and not just any warehouse forklifts: both Amazon (NASDAQ: AMZN), and Walmart (NYSE: WMT) have signed contracts to be supplied by Plug Power, which might tempt some investors to take it seriously as part of the active economy, and to take hydrogen seriously as an operating fuel source.
But Kerrisdale isn't having it. The firm's research note about PLUG, released Wednesday January 20th, points out that both retail giants' contracts with Plug Power entitle them to warrants to purchase PLUG shares that vest when they make payments under the contract. Most of Amazon's warrants vested at a $1.19 strike price, and the last 20.3 million warrants will vest at a $13.81 strike price. Walmart got started a bit later, so its warrants have a strike price of $2.12 when they vest with each $50 million payment, and there are 20.3 million still to vest at a strike price not yet determined.
The warrants attached to these contracts are an innovative bit of financial engineering that effectively uses the company cap table to pay these two brand name clients to contribute top-line revenue to the company. Whether Plug Power's hydrogen forklift kits are worth their true cost to Walmart or Amazon going forward or not is unknown, because the cost is being artificially lowered by PLUG's strong market performance.
If PLUG's stock price holds up at these levels, Amazon's deal could conceivably see the global logistics giant come out $657 million ahead for using Plug's hydrogen machines for the next two years, or even for not using them. Amazon could liquidate the position and spend the $657 million on a fleet of lithium ion battery-powered forklifts. No matter what they elect to do with the stock, the payments contribute $400 million to Plug Power's revenue over 2 years – plenty for this company to continue developing its tech and selling its place in the glorious (and notional) hydrogen economy of the future that has served it so well so far, assuming that's what it chooses to do with the money.
Naturally, there are two sides to every transaction, and Plug Power's side of this transaction is a dilutive hit to its equity. It is effectively buying its top-line revenue from Amazon and Walmart for stock, and that is bound to catch up with the cap table. Google Finance lists the shares outstanding, presently, at 468 million shares. We won't know until PLUG files its year end if that figure includes shares created by Walmart and Amazon warrant exercises.
Fundamentally speaking, Plug Power's sheet leaves much to be desired. Last quarter was the second out of the previous four that PLUG posted a gross loss. Its outstanding shares grew over that 12 month period by 42.6%. This future-forward company spends less on research and development than it does on SG&A. It spends less on research and development than it pays in interest.
The $300 million in total debt that generates that interest, presumably, will also become part of this cap table before long.
But this market knew all that when it took Plug from $24 – $36, then from $36 – $60 over eight trading sessions. For the meantime, there is a genuine belief in a hydrogen future and an apparent premium on PLUG's presumed ability to bring it into the mainstream.
---
Information for this briefing was found via Sedar and the companies mentioned. The author has no securities or affiliations related to this organization. Not a recommendation to buy or sell. Always do additional research and consult a professional before purchasing a security. The author holds no licenses.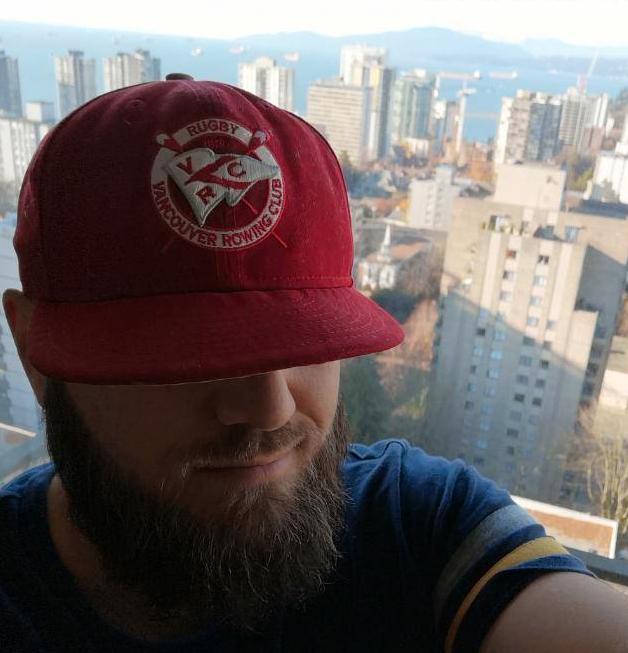 Braden Maccke is a freelance writer from Vancouver, B.C.
You can read all of his Deep Dive articles here.
He can be reached at braden@fundamentalhype.com.