Revive Submits for IRB Approval; Expects to Enroll Patients in September
This morning Revive Therapeutics (CSE: RVV, USA: RVVTF) announced they have submitted a clinical trial protocol to their independent Institutional Review Board (IRB) for approval. The company also announced they expect to have patients enrolled in September 2020.

What is an IRB?
An institutional review board is an appropriately constituted group that has been formally designated to review and monitor biomedical research involving human subjects. In accordance with FDA regulations, an IRB has the authority to approve, require modifications in (to secure approval), or disapprove research.
According to the FDA's website, 'the purpose of IRB review is to assure, both in advance and by periodic review, that appropriate steps are taken to protect the rights and welfare of humans participating as subjects in the research. To accomplish this purpose, IRBs use a group process to review research protocols and related materials (e.g., informed consent documents and investigator brochures) to ensure protection of the rights and welfare of human subjects of research.'
Exploring FDA Expanded Access Program
The company also announced that given the pandemic and urgency for new treatments, they will be exploring the FDA Expanded Access Program (aka Compassionate Use Program).
The Expanded Access Programs provide patients with a path to receive an investigational drug for a serious disease or condition. These investigational drugs are often made available when there are no comparable or satisfactory alternative therapies to treat the disease or condition, where patient enrollment in clinical trials is not possible, the potential patient benefit justifies the potential risk of treatment and when providing the investigational drug will not interfere with clinical trials that could support the drug's marketing approval for the treatment indication.
Why Is RVV Studying Bucillamine to Treat COVID?
In the company news release, they describe the rationale for using Bucillamine to treat COVID as follows:
Preclinical and clinical studies have demonstrated that reactive oxygen species contribute to the destruction and programmed cell death of pulmonary epithelial cells.1 N-acetyl-cysteine (NAC) has been shown to significantly attenuate clinical symptoms in respiratory viral infections in animals and humans, primarily via donation of thiols to increase antioxidant activity of cellular glutathione2,3,4,5. Bucillamine (N-(mercapto-2-methylpropionyl)-l-cysteine) has a well-known safety profile and is prescribed in the treatment of rheumatoid arthritis in Japan and South Korea for over 30 years. Bucillamine, a cysteine derivative with two thiol groups, has been shown to be 16 times more potent as a thiol donor in vivo than NAC 6. The drug is non-toxic with high cellular permeability. The basis of the clinical study will analyze if Bucillamine has the potential, via increasing glutathione activity and other anti-inflammatory activity, to lessen the destructive consequences of SARS-CoV2 infection in the lungs and attenuate the clinical course of COVID-19.
Revive common shares last traded at 26.5c on the CSE and is halted at the time of publishing and will be unhalted at 10:30AM.
---
FULL DISCLOSURE: Revive Therapeutics is a client of Canacom Group, the parent company of The Deep Dive. The author has been compensated to cover Revive Therapeutics on The Deep Dive, with The Deep Dive having full editorial control. Not a recommendation to buy or sell. Always do additional research and consult a professional before purchasing a security.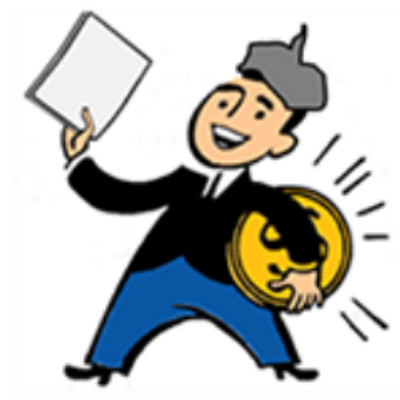 SmallCapSteve started blogging in the Winter of 2009. During that time, he was able to spot many take over candidates and pick a variety of stocks that generated returns in excess of 200%. Today he consults with microcap companies helping them with capital markets strategy and focuses on industries including cannabis, tech, and junior mining.