Russia Plans To Test 'Doomsday' Nuclear Weapon Near The Ukrainian Border
NATO has reportedly issued an intelligence assessment to its members and allies warning that the Kremlin intends to test "doomsday" nuclear torpedo drones near the Ukrainian border in the Black Sea.
Nuclear-capable torpedo drone Poseidon, dubbed "weapon of the apocalypse", is believed to be carried by the Russian submarine K-329 Belgorod. The underwater vehicle, believed to have been missing and feared to be carrying weapons-grade munitions, is reportedly spotted in the Arctic Sea.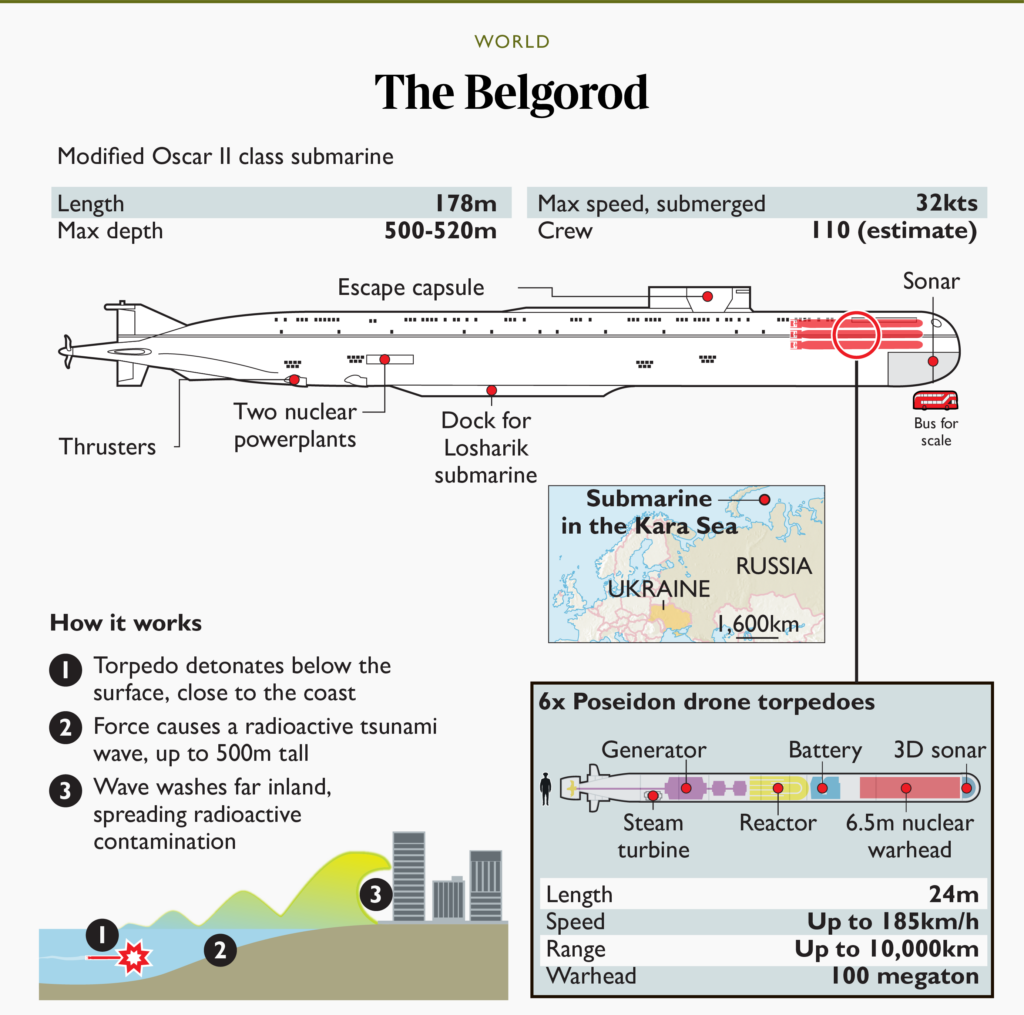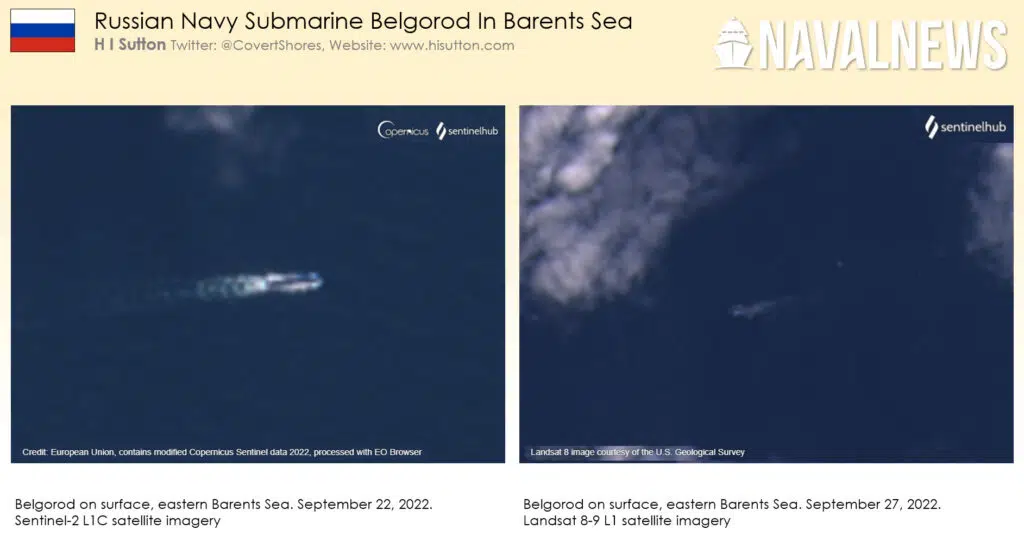 It is still unclear if the submarine would take the trip to Ukraine's border or would it be capable to test the drone from its current position, but according to Italian daily La Repubblica, it is about to be tested in the Kara Sea area.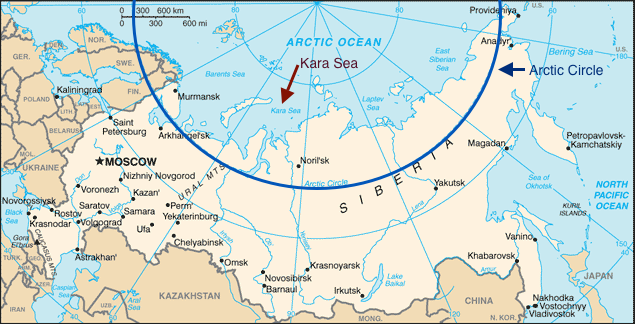 Poseidon, which is approximately 80 feet long and powered by a nuclear reactor, is essentially an uncrewed nuclear submarine with a warhead. It is a long-range underwater nuke meant to strike coastal cities from a great distance by travelling to targets underwater.
According to recent estimates, the weapon is capable of carrying a 2 megaton warhead, which is more than 150 times the strength of the 1945 bomb detonated on Hiroshima and far greater than a tactical nuclear warhead.
A Western diplomat told Reuters on Tuesday that NATO had made no Poseidon-specific warnings, and the Kremlin dismissed the claim as "nuclear rhetoric" from the West.
"Certainly we always have to take the threat of nuclear use seriously, and so we do," said Pentagon's Deputy Assistant Secretary of Defense for Russia and Ukraine Laura Cooper. "But at the same time, at this point rhetoric is only rhetoric, and it's irresponsible saber-rattling that we see at this point."
The nuclear reports follow Russia's announcement that Ukrainian forces have breached their defenses in the southern Kherson region–one of the "new subjects" Russian President Vladimir Putin "annexed" after staged referendums. According to Igor Konashenkov, a defence ministry spokesman, the Ukrainians gained terrain using "superior tank units" and "penetrated into the depths of our defense."
Russia's nuclear posture is not new. In his national address announcing his partial military mobilization, he also called out the west for using "nuclear blackmail."
"If Russia feels its territorial integrity is threatened, we will use all defense methods at our disposal, and this is not a bluff," Putin warned, adding a reminder that Russia "also has various means of destruction, and with regard to certain components they're even more modern than NATO ones."
Nuclear tensions rose when a Russian train operated by the secretive nuclear division was seen heading for Ukraine. According to Konrad Muzyka, a defence analyst based in Poland, the train, which was detected in central Russia, was linked to the defense ministry's 12th main directorate and was "responsible for nuclear munitions, their storage, maintenance, transport, and issuance to units."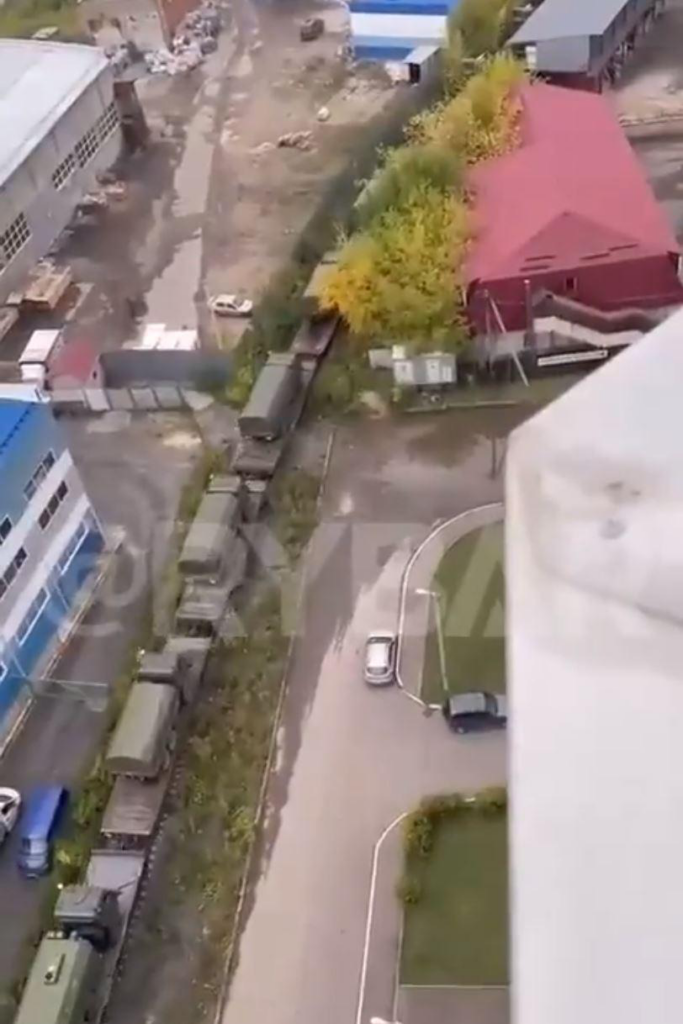 Although, according to a senior defense official, a more likely show of Putin's willingness to deploy nuclear weapons would come from the sea.
---
Information for this briefing was found via The Times, New York Post, and the sources mentioned. The author has no securities or affiliations related to this organization. Not a recommendation to buy or sell. Always do additional research and consult a professional before purchasing a security. The author holds no licenses.