Sector Spotlight: Obscure Canadian Telematics Edition
Unknown TSX Venture Telematics company AirIQ Inc. (TSXV: IQ) had a big Thursday, trading more than two million shares to close at $0.25 in its first day of doing more than a million shares of volume in a day since 2015. The stock's daily average volume over the trailing 12 months is 17,500 shares. This company crashed the volume trader charts, tried to act natural, but couldn't help but seem awkward and out of place. It attracted attention and got us digging.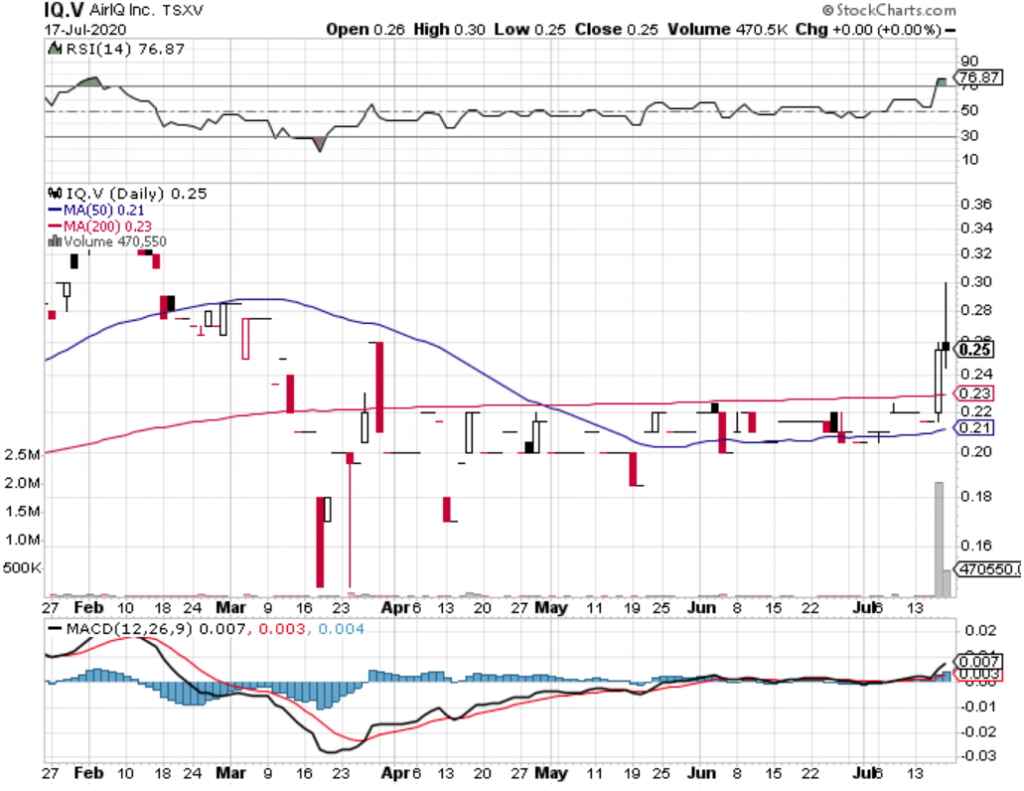 AirIQ is in the "telematics" business, which is a fancy word for the process of collecting data from a vehicle and using it. The company provides the hardware and integrated software systems that allow commercial fleets to keep track of where the individual components of their motor pool are in their maintenance schedule, and geographically, at any given moment or over any period of time. They can also do inventory management, security alerts, remotely disable a vehicle when necessary, effectively it's a massive, enterprise-level on-star, with a higher-level of detail and a dashboard.
Telematics is getting better all the time, and AirIQ has been steadily growing its business as the tech improves. It has the same customer risk as any other business to business customer who relies on large customers, but all indications are that everyone's been happy with the product so far. One gets the sense that the company's products are evolving rapidly with modern fleet management demands, just that it hasn't yet scaled up or broadcast an intent to scale up through a bunch of loud sell-side types until the street believed it.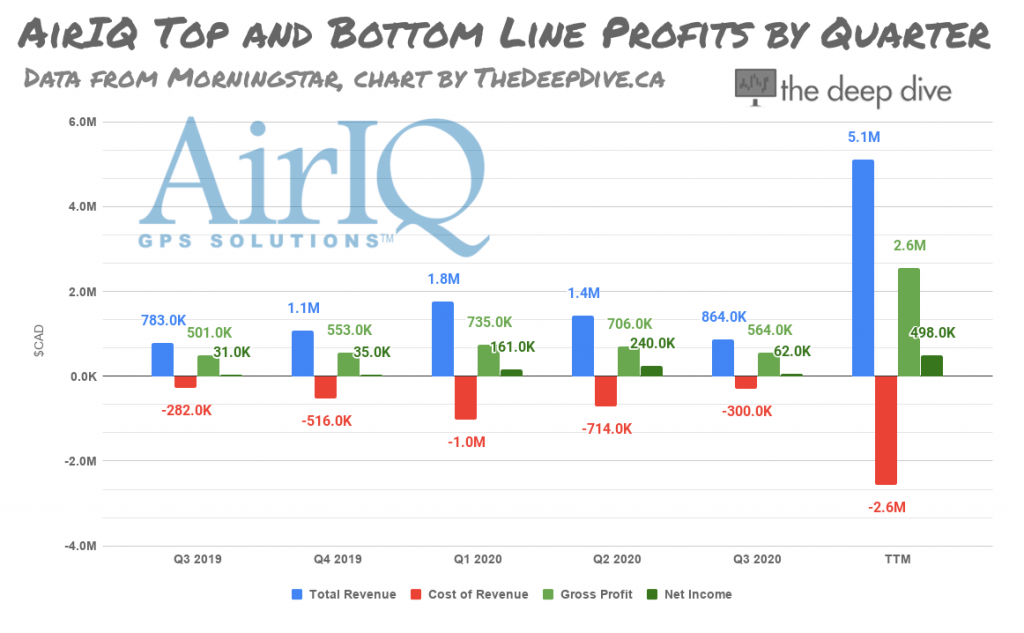 It's no accident that the 2 million share day came immediately following the publication of AirIQ's March quarterlies. The company is usually as quiet as its chart, releasing news mostly at earnings time, when it typically prints a tight net on a modest amount of revenue that bothers nobody in the tech or financial press, mostly because it's tiny. AirIQ isn't perennially strung out for money, so the sell side has no use for it. At a $7 million market cap, the buy side has no real use for it either. It's had around 30 million shares for the past five years, and shown no interest in printing any more, because it's a business sustained through its own revenue. It announced a normal course issuer bid (intention to buy back its own stock) March 27th, but had not bought any as of July 15th. Whether all or part of the 2 million shares that traded Saturday was the treasury buying is unknown, but it seems unlikely. A previous NCIB expired February 18, 2020 unused.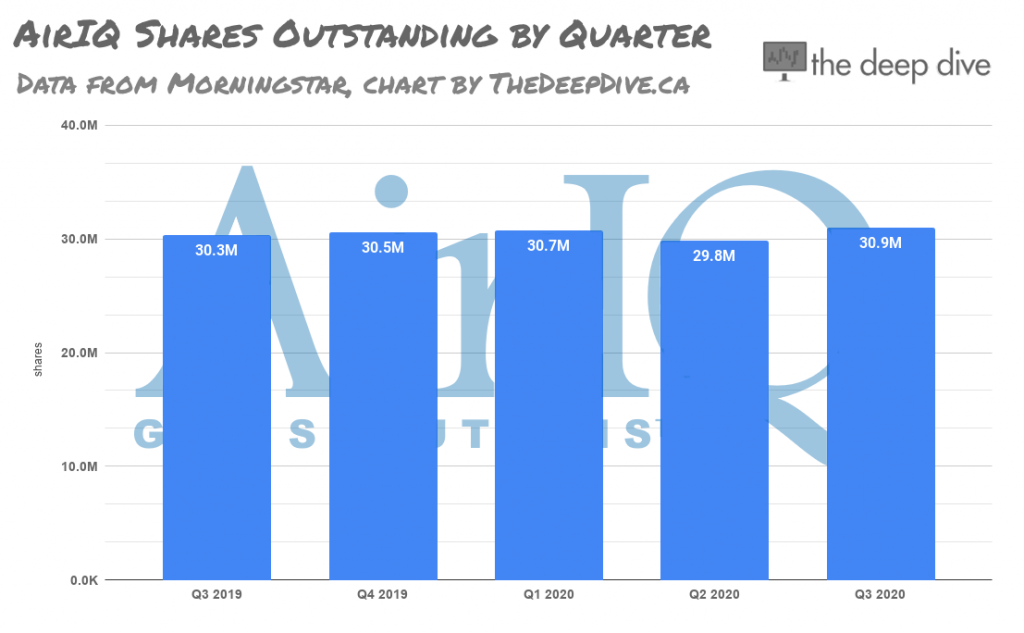 $700,000 per year in bottom line profits isn't exactly a tech giant, but the people running this thing out in Pickering, ON are true believers. The employee bonus pool is funded with 10% of the company's annual net operating profit. Total management compensation for the last year was $246,000, $3,000 of it in stock.
Put simply, AirIQ is too good for the venture equities market. It's the sort of business one might expect to find on the books of a family office, where it builds its business without shareholders screaming at them about liquidity. There are all sorts of reasons for low-liquidity stocks to trade publicly, but knowing AirIQ's particular reason won't get us anywhere. We'd rather know who's holding this thing and why?
Enter Vecima Networks
Insider reports indicate that the largest disclosed position in AirIQ is a 6.3 million share (21%) block owned by TSX tech co Vecima Networks (TSX: VCM). Vecima does most of its business in hardware and software solutions that enable video to be transferred over networks for various purposes. It provides industrial products for content producers and distributors including YouTube and Disney, and are very proud of a distributed network architecture that allows for coax cable networks to keep up with fiber speeds, but are also in the telematics business.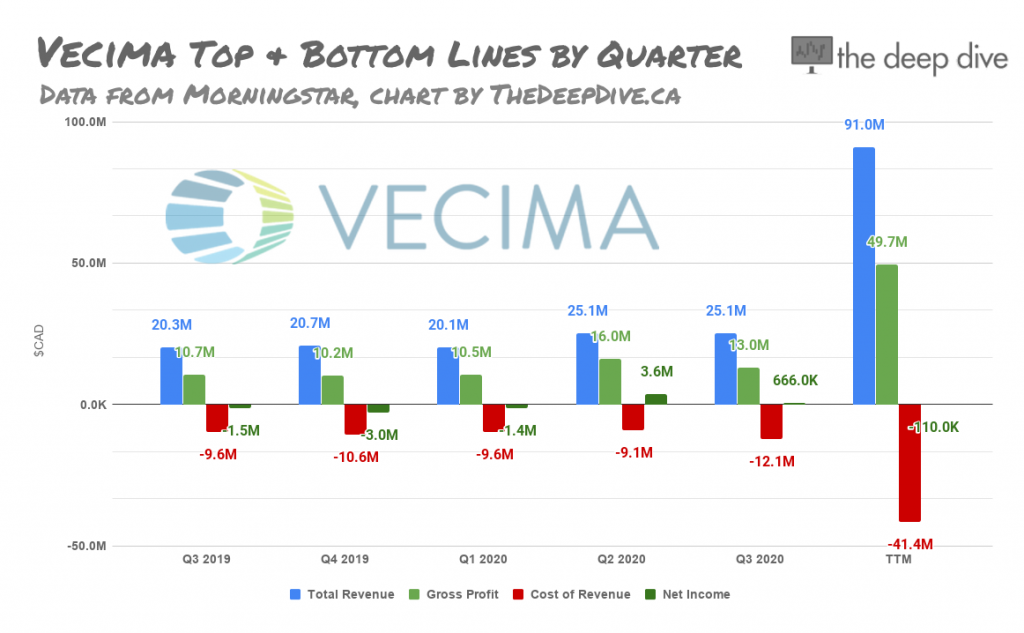 Vecima provides fleet management to the City of Saskatoon, and several restoration companies, who are using bluetooth low energy (BLE) tags for inventory management. Telematics is a minority division at Vecima – one gets the sense the video architecture is the star – but still a larger number than AirIQ; the Vecima telematics division did 41.3 million in sales last quarter, $4 million in the past 9 months.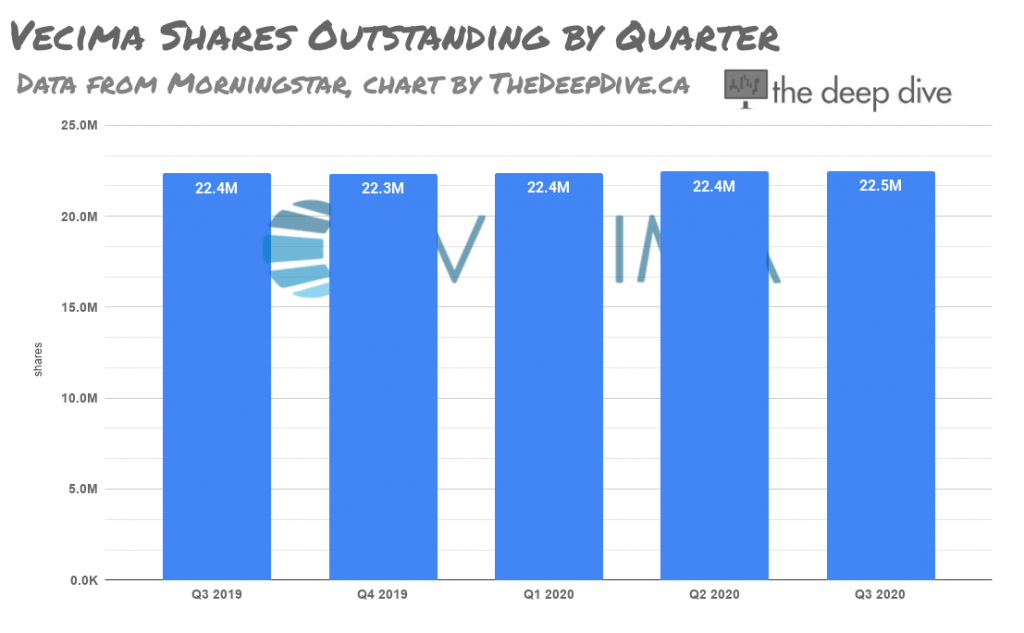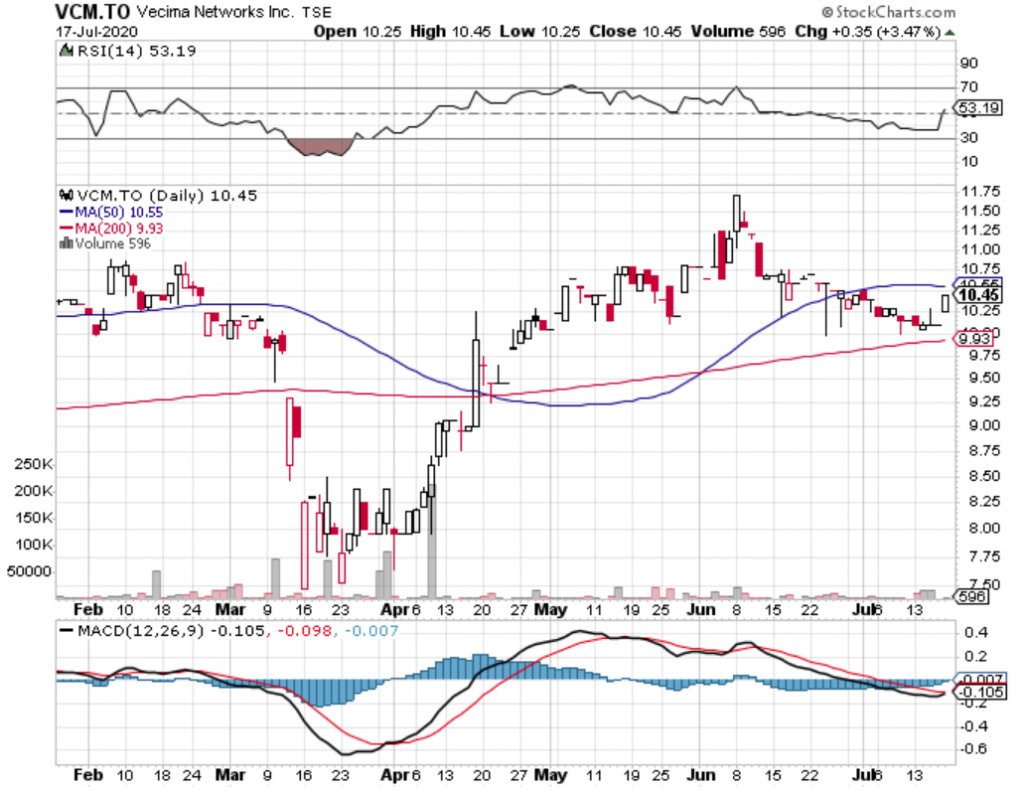 Vecima has the same sort of business profile as AirIQ. Barely any volume, and no real flash. Trades by appointment. All it does is make money. The quiet prairie tech co consistently generates 50% – 60% in top-line margin on $25 million in quarterly revenue. The company pays a consistent dividend, and is generally imperceptible to the buy side, sell side, financial press and tech press. Its largest volume day in the past year was 200,000 shares. It averages 9,000 shares of volume per day. There are all sorts of reasons for low-liquidity stocks to trade publicly, but knowing Vecima's particular reason won't get us anywhere. We'd rather know who's holding this thing and why?
Enter 684739 B.C. Ltd.
SEDI records indicate that the largest Vecima Networks block, 13.5 million shares (60.4%), is owned by 684739 B.C. Ltd. A numbered company that is not listed on any stock exchange, and doesn't have an IR desk.
By any measure, telematics is a growing business. Fleet-based businesses are made and broken by cost controls and information management. The money behind AirIQ and Vecima is clearly in no particular hurry to scale these enterprises, preferring to use their existing relationships to get the products right first.
It isn't mentioned in either company's investment literature, but there may well be relevance here to the coming dawn of 5G mobile internet. All data is limited by its bandwidth, as Vecima well knows, having made its mark with architecture that makes the absolute most out of available bandwidth. It could be that the scale-up phase of fleet-based telematics is best done when a great deal more bandwidth becomes available in the very near 5G future. If that's the case, it makes perfect sense for these business to hold their position and take very little risk, then commit money to expansion when the network is ready.
---
Information for this briefing was found via Sedar, AirIQ Inc, and Vecima Networks. The author has no securities or affiliations related to this organization. Not a recommendation to buy or sell. Always do additional research and consult a professional before purchasing a security. The author holds no licenses.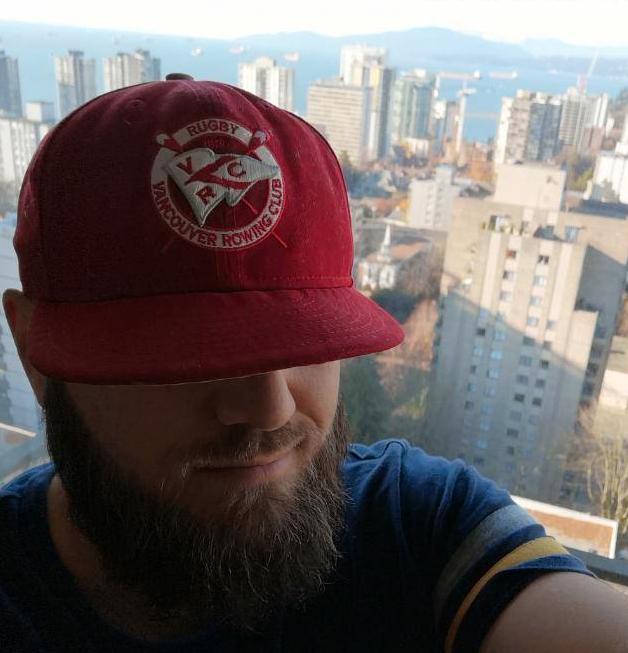 Braden Maccke is a freelance writer from Vancouver, B.C.
You can read all of his Deep Dive articles here.
He can be reached at braden@fundamentalhype.com.