Semrush: The IPO Deep Dive
Semrush (NYSE: SEMR) is an online platform that offers a suite of tools to companies, brands, and influencers for online visibility analytics – effectively helping them monitor and research their search engine optimization (SEO). In simple terms, they help companies answer questions like "how do I show up more on Google?"
Founded by Oleg Shchegolev and Dmitri Melnikov, the SaaS company offers an SEO tool and browser extension to provide analytical data including  website traffic, Google Ads keyword data, site audits, topic research, lead generation, and other SEO related data. The Boston based company is one of the latest hot cloud computing IPOs to hit the markets in 2021. The company has filed to sell $140M share of the company at approximately $14 per share in an IPO with a pre-money valuation of around $2.0B.
From SEO Enthusiasts to Industry Leaders
Oleg Shchegolev and Dmitri Melnikov originally toyed with the idea of creating an online tool to identify market trends and industry best practices. Their creation started making the rounds with their friends and some local influencers, which they later released as Seodigger before it became an extension of Firefox. It was then renamed as the SeoQuake Company in 2007, then finally becoming Semrush in 2008.
By 2010, the company was already serving more than 1,000 customers leading them to incorporate the company in 2012 under the name Semrush Inc.  By 2016 the company started launching their content marketing and digital PR tools and broke the 1 million user mark with customers located around the globe. In April 2018, venture capital firms Greycroft, e.ventures, and Siguler Guff provided $40 million to the company as part of a financing transaction to fund their expansion in various platforms of research including those owned by Amazon, Microsoft, and Baidu. 
SEMrush has an array of over 50 products, tools, and add-ons in their arsenal to address SEO and digital marketing. The company carries a robust, proprietary technology platform having data assets that include over 200 million domains, 20 billion keywords, clickstream panel data from billions of events per week, over 33 trillion backlinks, over 17 billion URLs crawled per day on average, 310 million Google Display Network banner advertisements, over 1 billion events analyzed per day, and a range of data aggregated from social media networks, all of which scale continuously as customers use their platform. 
So, How's Business?
Semrush gets its revenue from monthly and annual subscriptions to their online visibility management platforms under a SaaS model. Their subscription model comes in tiered plans that allows their paying customers to choose from among their products to meet their specific needs.
The multi-price point of their products range from $119.95 to $449.95 monthly or $1199 to $4499 annually. This multi-price point structure allows upsell opportunities through higher usage limits, greater product functionality, additional user licenses, and product add-ons, as reflected by their dollar-based net revenue retention rate of 120% and 114% for the year's ended 2019 and 2020 and their compounded average annual revenue growth rate is over the same period is approximately 50%.
About 94.9% of Semrush's customers are from the small and medium sized business category where they see an ARR per paying customer of $2,000; and their large enterprise customers have an ARR per paying customer of $4,200.
The company assumes their global addressable market is between $13B to $20B depending on assumptions for small business penetration globally.
Closing Thoughts
Semrush isn't cheap. If you are a value investor, you are likely scratching your head asking, "how much upside is there for a company with a $2.0B valuation that generates $5.9M in operating cash flow?" We would argue plenty.
Digital Marketing, SEO, and Brand Building are critical and growing parts of today's business environment. For example, Kevin O'Leary recently said he finds himself spending more time hiring photographers, social media managers, and video editors than analysts and bankers. Why? Because online visibility in a decentralized media environment allows for individuals to be their own tv network, radio station, newspaper, and magazine all-in-one; reaching audiences like never before.
When deploying large budgets, companies will continue to want all the analytics they can get if they prove to be effective. Based on their retention rates, Semrush has a proven track record as a leader in SEO and digital marketing analytics.
We believe this company has the potential to be a massive winner for the investors of the $14 round. For a cloud computing company trading at 16x sales with a high customer retention rate and 50% topline growth, we think this company will be a winner in today's market.
---
Information for this briefing was found via Edgar & the companies mentioned. The author has no securities or affiliations related to this organization. Not a recommendation to buy or sell. Always do additional research and consult a professional before purchasing a security. The author holds no licenses.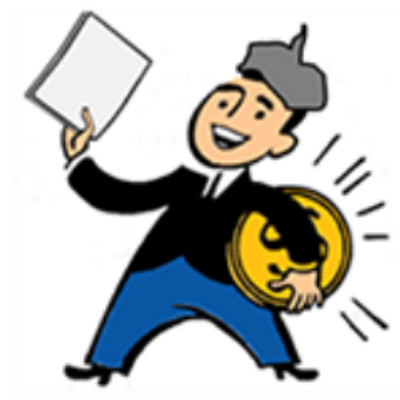 SmallCapSteve started blogging in the Winter of 2009. During that time, he was able to spot many take over candidates and pick a variety of stocks that generated returns in excess of 200%. Today he consults with microcap companies helping them with capital markets strategy and focuses on industries including cannabis, tech, and junior mining.