Social Media Showdown: Substack Vs Twitter
So, here we are, in the midst of an online cage match between Twitter and Substack. Two platforms that were supposed to make our lives more interesting by giving us instant access to the thoughts of people we care about, or at least pretend to care about. 
Twitter, now in the iron grip of its new overlord Elon Musk, is scrambling to maintain profitability. Much like Facebook did back when your timeline was filled with your aunt's cat pictures and updates about how your ex-high school friends now believe the earth is flat. Ah, those were the days.
But Twitter, desperate to keep users from linking out and escaping their clutches, might just end up driving away the very people who make the platform worth visiting. They've taken aim at Substack, a home for thought leaders and news junkies, and have unwittingly launched a full-scale war with their new rival.
Substack's latest move? Introducing Substack Notes, a Twitter-like service that has the potential to steal Twitter's thunder. Adding fuel to the fire, Matt Taibi, a Substack writer who was behind the Twitter files, is now engaged in a feud with the Tesla tycoon himself. It's like a digital soap opera, that nobody wants to watch. Much like a normal soap opera.
Taibi vs. Elon
So where do we begin?
Once upon a time, in the strange world of social media, Elon Musk and Matt Taibbi were working together on something called the "Twitter Files." You see, Musk thought this was going to be a big exposé on Twitter's former leadership. Turns out, it didn't quite catch on with the mainstream media. 
Now, fast-forward a bit, and we find Musk, the proud owner of Twitter, and Taibbi, one of those Substack-writing mavericks, on the verge of a digital fistfight. It all started when Taibbi tweeted about how Substack links were suddenly blocked on Twitter. 
Musk, never one to shy away from a public showdown, responded with a series of claims that were about as accurate as a blindfolded dart thrower. He falsely accused Taibbi of being a Substack employee and said Substack was downloading a massive chunk of Twitter's database to create their own Twitter clone. Substack's CEO and Twitter's own Community Notes feature stepped in to correct Musk's, shall we say, creative interpretation of the facts.
But, like any good melodrama, the plot thickens. Musk, with all the subtlety of a bull in a china shop, decided to post and then delete a private DM conversation between him and Taibbi. This move raised eyebrows, especially since Musk has been advocating for encrypted Twitter DMs. I mean, seriously, you can't enjoy the perks of encrypted messaging while spilling the beans publicly.
The back-and-forth didn't stop there. Taibbi, with his 1.8 million followers, announced he'd be leaving Twitter because Musk's changes made it "unusable" for him. It's been days, and he's still hanging around, but who's counting? To top it all off, Taibbi got ambushed on MSNBC by Mehdi Hasan, who went to air to discredit the Twitter Files. 
Matt Taibi's week has been so rough it's like someone put his face on a can of bud light.
Changes at Twitter Since Elon Took Over
In case you're unaware, last fall, Elon Musk took over Twitter. Some billionaires buy sports teams, others buy islands, while others, like Elon decide to drop a cool $44 billion on a poorly monetized social media platform. Apparently Elon saw the mainstream media treating Mark Zuckerberg like a pinata for the last few years, and thought it seemed like fun.
Elon originally promised a "town square focused on free speech," and boy, did he deliver at least initially. He reinstated high-profile accounts previously banned for violating Twitter's rules. Bringing back the likes Andrew Tate, Donald Trump and Kanye West. Kanye then shared a photo of Elon with his shirt off and got banned again.
Side note, Kanye at the time decided to take on the cause of anti-Semitism. But he has since decided that he no longer wants to take on that cause because after rewatching Jonah Hill's Jump Street series, he realized that the high stakes crime comedy was just too funny for him to continue to hate the Jews.
Anyways, under Elon's watchful eye, Twitter rolled out its subscription service, Twitter Blue, at a modest $8 per month. The service provides users with bonus features like an edit button, boosted visibility, a whoppin  4,000 character limit, and fewer ads. Oh, and let's not forget that coveted blue checkmark, so now everyone can pretend they're famous on the app.
But the fun doesn't stop there.
Twitter also decided to play mix-and-match with user timelines, offering both the latest tweets and those recommended by Twitter itself. Not to mention all of Elon's best friends like David Sacks starting to show up in your timelines.
It's like enjoying your favorite cereal, but with a sociopath on the cereal box.
History of Substack
Let's talk about Substack and how it ended up here.
Substack was launched in 2017 by Chris Best, Jairaj Sethi, and Hamish McKenzie. These three wise men that had a simple yet ambitious goal: to build a better future for writers and let them run their own personal media empires. 
You know, like modern-day William Randolph Hearsts, but without the whole clickbait-type thing. And thus, Substack was born, a shiny new platform where writers could charge readers for access to their newsletters, with Substack taking a 10% cut and Stripe handling the payment processing. Substack's popularity soared as they signed up heavy hitters like Bill Bishop, Matt Taibbi, Andrew Sullivan, and Glenn Greenwald. By 2019, the platform boasted over 50,000 paying subscribers.
Fast forward to February 2023, and Substack has amassed 2 million paid subscriptions and 20 million monthly active users. Revenue data is a bit murky, but the most recently available data indicates they had gross revenues of $11.9 million by the end of 2021. 
Which is like great, but I mean still pales in comparison to a company the size of Twitter.
Introducing Substack Notes
This brings us to the events of last week.
In a bold move, Substack introduced a new feature called "Substack Notes." This addition allows users to share posts, comments, images, and links in a timeline-style feed, much like Twitter's functionality. 
Obviously, this threatens to lure users away from Twitter, potentially putting the billions of dollars Elon spent acquiring the platform at risk. Some users have even reported encountering zero Nazis while using Notes, which stands in stark contrast to the issues faced on Musk's version of Twitter. 
Interestingly, Musk's feud with Substack comes shortly after Elon shut down Twitter's own newsletter service, going in the opposite direction of this competition.
Substack Users Reactions
Obviously Twitter users who contribute to the platform are pissed. Many spent years building up a following only to be told they can no longer monetize it.
Doomberg has already gone twitter to tell us that Notes has much better users than Twitter.
Maajad Nawas with 500k users tweeted that same picture Kanye banned. Which by the way, isn't even that offensive for Kanye.
Thor Benson calls Twiters moves a truly pathetic response.
Lyn Alden calls bullshit on Elon's love of free speech.
And Substack responded in a tweet by saying..
Any platform that benefits from writers' and creators' work but doesn't give them control over their relationships will inevitably wonder how to respond to the platforms that do.
And some twitter users are questioning if Substack Notes will hold itself to the high standard of running pump and dumps for shit coins such as Doge.
To conclude
This whole thing isn't new for Twitter.
They've seen some challengers over the years. Like Parler, Truth Social, Mastodon, and Gettr. But they all came up short. Let's face it, the majority of America isn't glued to Twitter. It's more of a hangout for news junkies, thought leaders, writers, and folks looking for something to read while they're on the porcelain throne.
As fantastic as some Substack contributors are, they just can't compete with the big guns of mainstream media—think Bloomberg, CNN, Wall Street Journal, ESPN, and TMZ. These behemoths have the resources to send reporters out into the field and cover events firsthand. You know, stuff that is timely, which is the heart of a platform for people looking for the most up to date information.
Now, let's talk strategy. If Substack Notes really wants to go head-to-head with Twitter, they should take a page from Spotify's playbook. Remember how Spotify got major record labels on board by offering them equity stakes and profit sharing in exchange for licensing their music? Substack could do something similar.
Picture this: Substack approaches top media companies. They offer them hefty equity stakes in the platform in return for their exclusive participation. Writers and personalities would no longer be allowed to post on Twitter as part of company policy, which would have them all migrating to Substack Notes. Imagine if someone like Rupert Murdoch got all his Fox News and Wall Street Journal personalities to jump ship. Let's say he does this in exchange for a 3% equity stake in Substack. 
If successful, and they manage to topple Twitter, Substack's valuation could easily shoot to $20 billion. And just like that, Rupert's sitting pretty with a cool $600 million in equity—all because his writers switched platforms. So, there you have it. If Substack Notes wants a real shot at dethroning Twitter, they'll need to get mainstream media on board, just like Spotify did with record labels. 
Whether we are talking about Twitter, Substack or some future incarnation, this is where we are heading, because in the end, it's those breaking stories who will drive real time news platform. That's the value add and that requires real infrastructure to do on a large scale.
And ultimately, who doesn't want a bigger piece of the social media pie?
---
Information for this briefing was found via Edgar and the sources mentioned. The author has no securities or affiliations related to this organization. Not a recommendation to buy or sell. Always do additional research and consult a professional before purchasing a security. The author holds no licenses.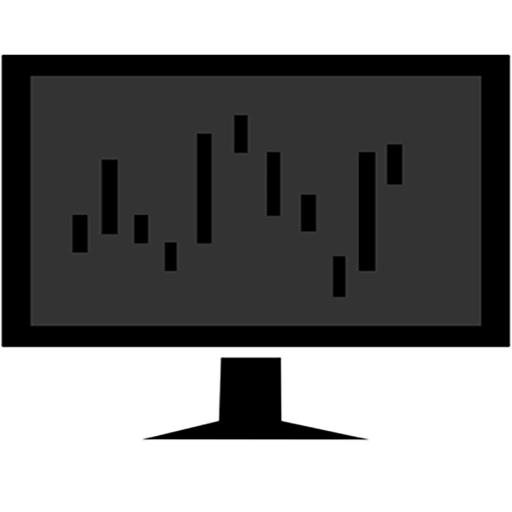 As the founder of The Deep Dive, Jay is focused on all aspects of the firm. This includes operations, as well as acting as the primary writer for The Deep Dive's stock analysis. In addition to The Deep Dive, Jay performs freelance writing for a number of firms and has been published on Stockhouse.com and CannaInvestor Magazine among others.