Teck Resources' Tug of War: Glencore's Gambit and the Fight for Control
Picture this, a copper and coal-producing behemoth based out of Vancouver, Canada decides it's high time to slap some lipstick on a couple of pigs. One of those pigs farts lots of carbon in front of the other farm animals, while the other pig discreetly goes behind the barn to hide the flatulence.
Oddly, the shameless farting pig is going to produce far more meat for the farmer. But, the market prefers the taste of the polite pig, that doesn't fart in your sight.
Of course, calling cash flow generating companies pigs might not be a fair analogy. But that folks, is the Teck Resources (NYSE: TECK) conundrum in a nutshell. This is a company trying to cast themselves out of the value trap by restructuring themselves so that their less ESG friendly division gets isolated. Well… Sort of… And were going to get into that.
But as they announced these plans, and before you can say the words "corporate shenanigans," a wild Glencore appears with an unsolicited $23 billion all-stock offer to buy Teck, later sweetening the deal by making $8 billion of the take out a cash component.
This sudden proposal has turned the playing field into a veritable dance floor, with industry giants like Vale, Anglo American, and Freeport McMoRan reportedly trying to get in on the action.
As Teck attempts to separate its coal business from its copper and zinc operations, you might think that the newly-formed Elk Valley Resources, also known as the coal pig, and Teck Metals, also known as the copper and zinc pig, could coexist harmoniously.
However, it seems like they're destined to remain uncomfortably entwined, with Teck Metals still benefiting from significant cash flow, courtesy of a royalty from Elk Valley. Amidst this awkward pig pen, the Keevil family and Sumitomo, who control Teck, have a high-stakes decision to make. Will they accept one of these unsolicited offers or will they continue their quest to split the company?
Let's Dive In!
The background on Teck Resources
Let's start with a closer look at Teck Resources. With operations spanning across Canada, the United States, Chile, and Peru, they've built quite a resume for themselves, dabbling in coal, copper, zinc, and even energy. A few years back, Teck decided to try their hand at solar power by purchasing a stake in the SunMine solar electricity generating station, which they've since used to develop their renewable energy prowess.
Recently, they announced their QB2 project in Northern Chile, which, when fully operational, will double their copper production.
The separation plan
In the midst of this high-stakes battle royale, let's not forget what initially set the stage for this dramatic showdown. On February 21, 2023, Teck announced plans to separate its base metals and steelmaking coal businesses, resulting in the creation of two mining powerhouses: Teck Metals and Elk Valley Resources.
According to CEO Jonathan Price, this strategic move aimed to simplify the company's portfolio, making it more attractive to investors and allowing it to focus on critical metals like copper. By splitting into two separate entities, Teck hoped to provide investors with a choice between businesses with distinct commodity fundamentals and value propositions.
Teck Metals would take on a growth-oriented approach with low-cost base metals production, while Elk Valley Resources would focus on being a high-margin Canadian steelmaking coal producer.
But here's that odd part.
As part of the transition, Teck Metals planned to maintain a significant interest in steelmaking coal cash flows via preferred shares of Elk Valley Resources and an 87.5% interest in a gross revenue royalty for what is expected to last around 11 years. This arrangement would allow Teck Metals to continue funding its top-tier copper growth pipeline while ensuring disciplined returns to shareholders.
The Glencore offer
However, just as Teck was gearing up for this big split, along came Glencore with not one, but two unsolicited acquisition proposals, attempting to scoop up Teck and subsequently separate the businesses themselves, thus exposing Teck shareholders to the risks associated with thermal coal and oil trading.
The original Glencore offer saw Teck shareholders walking away with 24% of the newly formed Metal Co and 24% of the newly formed Coal company. They later changed the offer to US$8B cash for the coal business, plus receiving 24% of the newly formed Metal Co.
In 2022, Teck's coal division accounted for 60% of revenue and 75% of gross profit, with gross profit for the division accounting to $7.4 billion before depreciation and amortization. That means that Teck shareholders would be selling their stake in the met coal company for around 1x gross profit.
So here we have Teck Resources, trying to spin off their coal division while holding on to the cashflow for the Metal Co. And Glencore who seems to like that idea, except they want to do a full clean split and is basically saying, "Why use this tube of lipstick on one pig, when we can use it on two?"
Enter Dr Norman Keevil
We have to touch on Dr. Norman Keevil, aka the controlling shareholder. Keevil served as the Vice President Exploration, Executive Vice President, President and CEO, and finally Chairman of the Board until 2018. For an idea of how long he's been with Teck, he joined the board in 1963.
Dr. Keevil released a statement on April 16, 2023, where he made his thoughts on the Glencore proposal crystal clear: "I believe that pursuing a sale or merger transaction now would rob shareholders of significant post-separation value. Glencore Plc's proposal is the wrong one, as well as at the wrong time."
Keevil did express that he would support the sale of Teck, but only after the company completes its plan to spin off its coal business.
The other suitors
After recently rejecting Glencore's US$23.1 billion takeover bid, Teck has spurred interest from a number of other major players in the mining industry. The Globe and Mail is reporting that companies such as Freeport McMoRan, Vale, and Anglo American are said to be evaluating potential bids for Teck's base metals business, contingent on the successful spin-off of its coal assets.
Analysts believe that after the split, many mining companies will be particularly interested in Teck Metals due to its growing copper portfolio. In the meantime however, Teck faces opposition from two proxy shareholder firms, Institutional Shareholder Services (ISS) and Glass Lewis & Co., who have advised shareholders to vote against the planned split and engage more fully with Glencore.
In conclusion
Alright. Let's wrap it up.
As the saga unfolds between Teck Resources, Glencore, and other mining giants, it's clear that the future of Teck and its split entities is far from certain. Teck is in play. Like a franchise NFL player who just got put on the block.
With key stakeholders like Dr. Keevil pushing for the company to complete the spin-off before entertaining offers and proxy shareholder firms advising against it. Well this is about as exciting as it gets in the mining world.
As shareholders prepare to vote on the proposed breakup, it's important to keep an eye on this high-stakes battle that will ultimately shape the future of Teck Resources and the mining industry as a whole.
---
Information for this briefing was found via The Globe And Mail, Reuters, and the sources mentioned. The author has no securities or affiliations related to this organization. Not a recommendation to buy or sell. Always do additional research and consult a professional before purchasing a security. The author holds no licenses.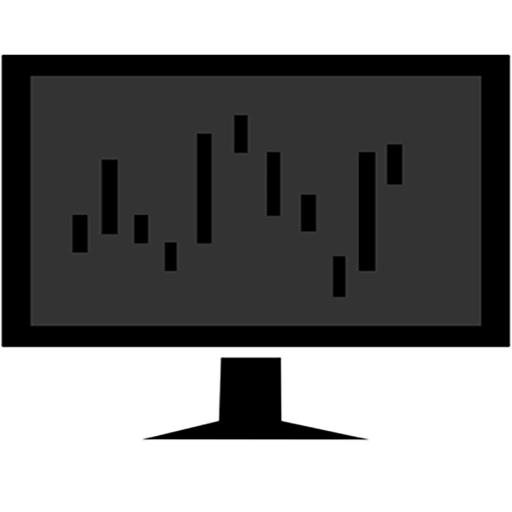 As the founder of The Deep Dive, Jay is focused on all aspects of the firm. This includes operations, as well as acting as the primary writer for The Deep Dive's stock analysis. In addition to The Deep Dive, Jay performs freelance writing for a number of firms and has been published on Stockhouse.com and CannaInvestor Magazine among others.