The Quiznos Story: From Huge Success To Huge Bust
Remember Spongemonkeys? The bizarre, screeching rodents known for singing the praises of Quiznos subs.
Today, we're diving into the story of Quiznos, the brand that dared to look a cold sandwich in the eye and say, "You need a good toasting." A tale that's as much about toasted subs as it is about resilience, innovation, the American Dream, and corporate greed.
Let's dive in.
The origins
Did you know that just a bit over a decade ago Quiznos had over 4,500 locations? And also, did you know they managed to lose 90% of those locations in 12 years? But how?
Let's go back to a simpler time, 1978. In the heart of Denver, Jimmy Lambatos and Todd Disner gave birth to their culinary love child, an Italian restaurant called Footers. But they had a bigger dream, and Footers was just the rehearsal.
Their lightbulb moment? When they realized a sandwich isn't just a sandwich.
They soon had the idea for a new Italian style deli, but they didn't rush into opening. They began developing new recipes, creating concoctions like red wine vinegar dressing and an exclusive baguette, because let's face it, the bread can make or break a sandwich.
Fast-forward three years to the spring of 1981. The first Quiznos sprouted up at the corner of 13th and Grant Streets in the Capitol Hill neighborhood of Denver. Here's the kicker: Lambatos and Disner didn't just make sandwiches, they transformed them.
They took that sandwich and said, "Hey, you know what you need? A good toasting." The toasting method wasn't just for show; it brought out the flavor of the meat, made the cheese all melty, and let's not forget that satisfying crunch.
They weren't inspired by just any old sandwiches; they were drawn to the majesty of oven-baked subs. But they didn't just stick their sandwiches in a toaster and hope for the best. No, no, no. These guys had a dedicated toasting conveyor belt, which was a one-way ticket to flavor town.
Their menu featured these toasted marvels alongside salads, soups, and desserts.
Quiznos didn't just make sandwiches; they made them sizzle, raising the 'sub' bar pretty high.
The expansion
By 1981, Quiznos was a fledgling sandwich joint with big dreams. Two years later, they began selling franchises. This decision spurred rapid growth and allowed them to extend their reach beyond Denver. A mere four years later, the franchise count reached a dozen.
You've probably seen the movie "The Founder" where we learned that Ray Croc, took over McDonalds from the McDonalds brothers and scaled the business. Quiznos had this moment in 1987 when the father and son tandem both named Richard Schaden entered the picture.
Their first Quiznos franchise found its home in a Boulder, Colorado shopping center. By 1991, the Schadens opened three more restaurants and then made a bold move: they bought the entire restaurant chain of 18 locations from the founders and renamed it Quiznos Franchise Corp, which set the company on a rapid pace of development.
This set off a series of events that can only be described as a whirlwind.
In '94, the company IPO'd at $5 a share.
By '95 they were operating 103 locations, painting a clear picture of their exponential growth.
In '97, Quiznos had carved its name as the third-largest submarine sandwich franchise in the world, boasting 278 locations in the U.S. and Puerto Rico.
In '98 they expanded to Canada, and in '99, the UK.
And by '02, they sold the rights to franchises to Wendys for Australia and New Zealand and expanded to Mexico
But then came the mid-2000s. The company started to enter strange territory as they hit their peak and franchisees were left asking if management steering the brand were heading in the right direction. For example, in 2005 they went on a weird side mission and partnered with Ray Wilson to open a chain of fitness clubs called 123 Fit.
The struggle of franchisees
The journey of Quiznos' franchisees was less a dreamy road trip, and more a rocky off-road venture. According to vettedbiz, the initial fee for a Quiznos franchise was $10,000 with an estimated total investment between $216,100 and $338,500. It was a hefty sum, but many were willing to bet on Quiznos' rising star.
However, the financial breakdown revealed some cracks in this model.
In 1996, when Quiznos had 156 restaurants, their $7.5 million revenue came from various sources: 36% company sales, 21% from royalty fees, 19% from area director fees, which are the fees to those who purchase the rights to open restaurants in designated locations, 6% from initial franchising fees, 12% other revenue and only 3% from store sales. The bulk of their earnings weren't directly tied to individual store performance, highlighting an imbalance in the franchising model.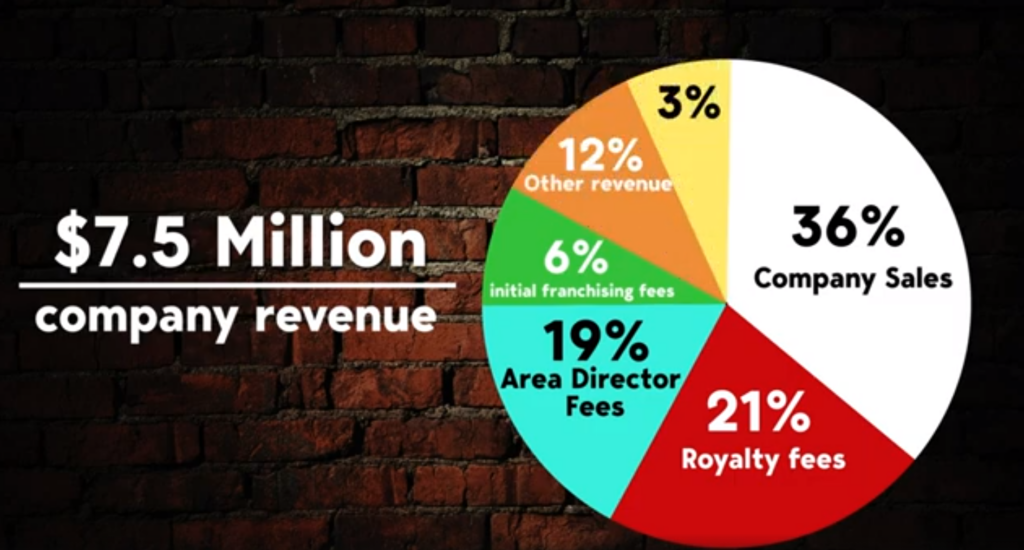 Franchisees began voicing their concerns, particularly about the high food costs. They were required to purchase supplies from Quiznos' subsidiary, American Food Distributors, often at inflated prices. The strain of rent, franchise fees, utilities, labor costs, and these exorbitant food costs turned many franchises into sinking ships.
This ultimately lead to lawsuits. Many of which contended that the licensing agreement forced franchisees to buy everything from Quiznos — the meat and cheese for the sandwiches, the soap in the bathrooms, the music played in the stores, and even the payroll and accounting systems.
One franchisee complained that his food costs were running in the "mid- to upper 30 percent" range and some double-meat sandwiches top out at 40 percent of revenue. The franchisee stated, "I called a supplier and was quoted a price for the same type of cheese Quiznos uses that was 40 cents a pound cheaper than I am paying now."
For most franchisees, the strain of rent, franchise fees, utilities, labor costs, and these exorbitant food costs turned their franchises into sinking ships.
These legal battles took a heavy toll. In one case, Bhupinder Baber, a franchisee, tragically ended his life in 2006, citing his frustrations with Quiznos in his final letter. He spoke of being dragged through the legal system and regretted ever hearing of Quiznos. He tragically ended his life after walking into a Quiznos bathroom in LA and shooting himself three times in the chest.
And despite lawsuits piling up, Quiznos continued to spit in the face of their franchisees. In 2009, they attempted to drum up business by offering free sandwiches, but this move backfired. Because who would pay for it? You guess it! The franchisees! Already struggling, they balked at the idea of giving away products for free.
Many customers were denied their promised subs, which further damaged Quiznos' reputation.
The Subway rivalry
Aside from angering their franchisees, Quiznos decided to take a bold jab at their main competitor, Subway. Their weapon of choice? An ad challenge.
Back in the fall of 2006, Quiznos hosted the "Quiznos vs. Subway TV Ad Challenge." They dared the public to create homemade commercials aimed at their rival. The winning entry featured a thrilling race down a hill with two young men in wagons, setting the stage for an unforgettable clash.
Of course Subway wasn't about to take this on the chin. Around that same time, they introduced their own toasted subs. To which Quiznos responded with a not so clever commercial highlighting Subway's alleged "toasting the wrong way" technique.
This audacious move set the stage for an epic clash in the battle for sandwich supremacy.
By 2008, Subway's $5 footlong made its national debut in the US, which was a Mike Tyson style blow for Quiznos. According to CNN, the average customer paid about $10 for lunch at Quiznos in that same year, putting Quiznos at nearly twice the cost of Subway.
The fall of Quiznos
The economic downturn from the 2008 housing crash, combined with years of corporate mismanagement saw Quiznos left in shambles, closing over a thousand stores.
By January 2012, Avenue Capital Group of New York saw opportunity in the ashes of disaster and purchased a majority stake in the company. But the respite was short-lived. Two years later Quiznos filed for Chapter 11 bankruptcy, revealing staggering debts of over $500 million. The company pledged to continue operations while restructuring its debt and making operational improvements.
Four months later, Quiznos emerged from bankruptcy, having cut its debt by $400 million. They then tried a Quiznos Grill concept, which was later relaunched as Zeps Epiq Sandwhiches.
The future
By the end of the 2010's, the company changed hands again when California-based High Bluff Capital Partners acquired the beleaguered brand, with financial details of the transaction kept under wraps.
The question loomed over the new owners – could Quiznos find its way back to the top of the sandwich industry?
High Bluff Capital, known for owning brands like Taco Del Mar and Chuch's Chicken, aimed to expand Quiznos by signing an exclusive development agreement to construct Quiznos new stores across Denver. They also created a resurgence plan in Arizona, where a 7-year development agreement promised to bring 30 new restaurants. Not long after, northern Georgia was set to welcome 10 new Quiznos locations, thanks to a multi-unit agreement with franchisee Sam Patel.
Yet, in the midst of these ambitious expansion plans, a stark reminder of Quiznos' troubled past surfaced. In April 2023, the original Quiznos location in Denver was seized by the city due to more than $12,000 in unpaid sales taxes.
In conclusion
Let's wrap it up.
From a humble sandwich shop in Denver to an international franchise, and then a plummet into bankruptcy, Quiznos has been through it all. Its story is filled with highs and lows, a testament to the cutthroat world of fast food chains, where innovation, adaptation, and resilience are key. And yet, despite the hurdles, Quiznos has shown an unwavering spirit, constantly striving to rise from the ashes and regain its former glory.
I have to say, many of the people I talk about about Quiznos remember it fondly. In fact, most people seem to think it was better than Subway. The quality, the experience, the quiznos era for most of us was great.
But for many franchisees, we can't say the same. Quiznos is a stark reminder to those looking to invest their families savings and future into a franchise model, that even when a franchise seems to have it all, it can still go terribly wrong. You still have to rely on the decision makers at the top, who can curtail your own franchise via management incompetence and corporate greed. A risk you have to be aware of and something thousands thousands of people learn the hard way.
Will High Bluff Capital Partners succeed in rekindling the Quiznos magic? Can Quiznos find its footing in the fiercely competitive sandwich market once more? Only time will tell. I know for myself and many others we will be rooting for their resurgence. Because lord knows, thanks to Jared from Subway and the infamous Bill Cosby, the hoagie can use a comeback.
---
Information for this briefing was found via the New York Times, Washington Post, Seeking Alpha and the sources mentioned. The author has no securities or affiliations related to this organization. Not a recommendation to buy or sell. Always do additional research and consult a professional before purchasing a security. The author holds no licenses.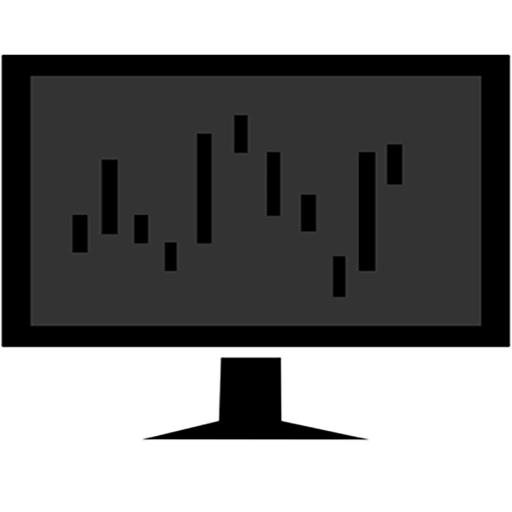 As the founder of The Deep Dive, Jay is focused on all aspects of the firm. This includes operations, as well as acting as the primary writer for The Deep Dive's stock analysis. In addition to The Deep Dive, Jay performs freelance writing for a number of firms and has been published on Stockhouse.com and CannaInvestor Magazine among others.