The Rogers Anti-Pope Showdown
Tomorrow, a BC Supreme Court judge will rule on whether or not Ed Rogers' unilateral action to replace the board of directors at Rogers Communications with a written resolution is valid on its face, or if he will have to go through the formality of a shareholders' meeting.
To say that the messy family drama unfolding atop the company has captivated the national media for any amount of time would be drastically over-selling it, but it's sure created a lot of ink. The saga has all the drama of the Pope vs. Anti-Pope wars of pre-modernity, and is about as relevant and interesting.
The public facing parts of it started October 21st with an announcement that the family trust controlling materially all of the voting stock in Rogers Communications Inc. (TSX:RCI.A, TSX:RCI.B), at the direction of Ed Rogers, was changing the RCI board of directors, and continued October 24th with a press release about a meeting of the "re-constituted" board of directors, whose first official action was to express disappointment that "some within the company," didn't recognize their authority.
The news feed was a flurry in the week that followed. Replies from Joe Natale, the apparent CEO in Exile, one from the Rogers siblings supporting them, and yet another from (former?) Chairman John A. Macdonald, insisting that his removal was invalid. The Globe, the Star, and the Post all devoted column inches to the palace intrigue atop one of Canada's largest telcos and, despite an apparent lineup of sources spilling their guts, nobody is really any closer to figuring out what touched this off.
Tweets from Ed Rogers' sister Martha Rogers make thinly veiled threats at damaging the reputations of people who sit on the board of the Rogers Family Trust that controls the voting shares, including Toronto Mayor John Tory, so it's going to be anti-climactic if her brother gets his way and she doesn't follow through.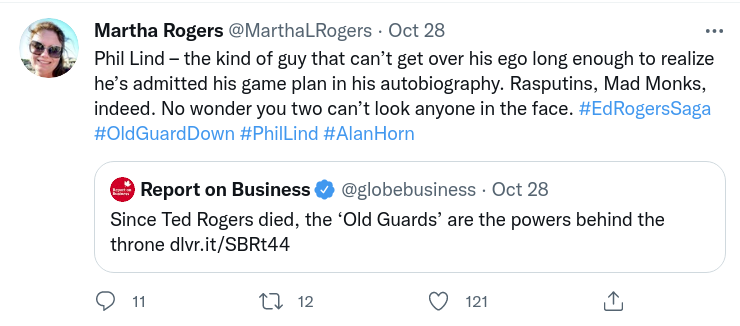 The dispute, according to the aggrieved siblings and matriarch Loretta Rogers, has to do with Ed's actions not being, "what his father (the late Ted Rogers) would have wanted," but nobody ever says how or why. Ed has a history of chasing off executives in the company's pro sports franchises. The Post puts his meddling behind the 2009 departure of former Blue Jays GM and current GM of the World Series Champ Atlanta Braves Alex Anthopoulos. The Star ran a story Oct. 25th about Rogers making a more recent attempt to run Masai Ujiri, Toronto Raptors President and architect of the 2019 NBA Champ Raptors, out of town. Whether Ed is jealous of executives who become beloved household names, or just likes to meddle is one of the "great" Canadian mysteries, will likely remain so, and ultimately doesn't matter.
Unless Martha really does start dishing the dirt (doubtful), or someone tips their hand about the differences in what the two warring factions want to do (even more doubtful), this isn't even interesting. It amounts to a fight over which suits get to call the shots at the phone company. But the media is all over it, and why not? The country's communications infrastructure is owned and operated by Rogers and three other companies, and Rogers is in the process of doing a $26 billion leveraged buyout for one of them.
Shaw Communications Inc. (TSX:SJR.A, TSX:SJR.B) is the largest wire line internet provider in Western Canada. It also has a burgeoning wireless division (Freedom Mobile) and, like Rogers, has a two tier share structure, with all of the voting stock owned by a founding family. Shaw and Rogers did two deals in the 1980s and 1990s that traded Rogers' Western customers for Shaw's Eastern customers, effectively keeping them from having to compete with each other.
In March of 2020, it was announced that Rogers would be acquiring Shaw for $26 billion in cash. Media and competition watchdogs predictably cried bloody murder, and the press and government predictably ignored them. The deal still has to be approved by the CRTC, the Competition Bureau and the voting shareholders of both companies (technically), and when it is, the Rogers family will have sole control of an even larger chunk of the country's communications infrastructure.
Every one of our Canadian readers remembers the day last spring when the Rogers wireless network went down nation-wide. Either they were a subscriber or had to reach someone who was a subscriber, and couldn't. The Rogers literature plays up the company's post-merger plans to build out a nationwide 5G network that would push more and new connected devices onto a network controlled by this family trust, which could be considered an alarming compounding of the practical implications of this burgeoning monopoly, but maybe we're being a bit too hard on these oligarchs: nobody ever writes about all the days they DON'T have a widespread network failure.

The fact that they're vital infrastructure makes communications empires absolute cash flow rivers, because the effective penalty for people who don't pay their phone or internet bills is ending up cut off from the world, and switching carriers isn't worth the aggravation. Rogers had $4.3 billion in operational cash flow in 2020, and another $3 billion in the nine months ending September 30th, 2021.
Lenders are big fans of guaranteed cash flow, so the Rogers family has been able to tap the fixed income markets and finance its expansion for decades. The shareholders are also big fans of cash flow. Rogers pays a $0.50 quarterly dividend like clockwork, allowing it to also access the capital in equity markets with a two-tier share structure that doesn't relinquish control. Rogers presently has a $40 billion enterprise value on the strength of shareholders who don't care about being able to vote for directors; just the dividend.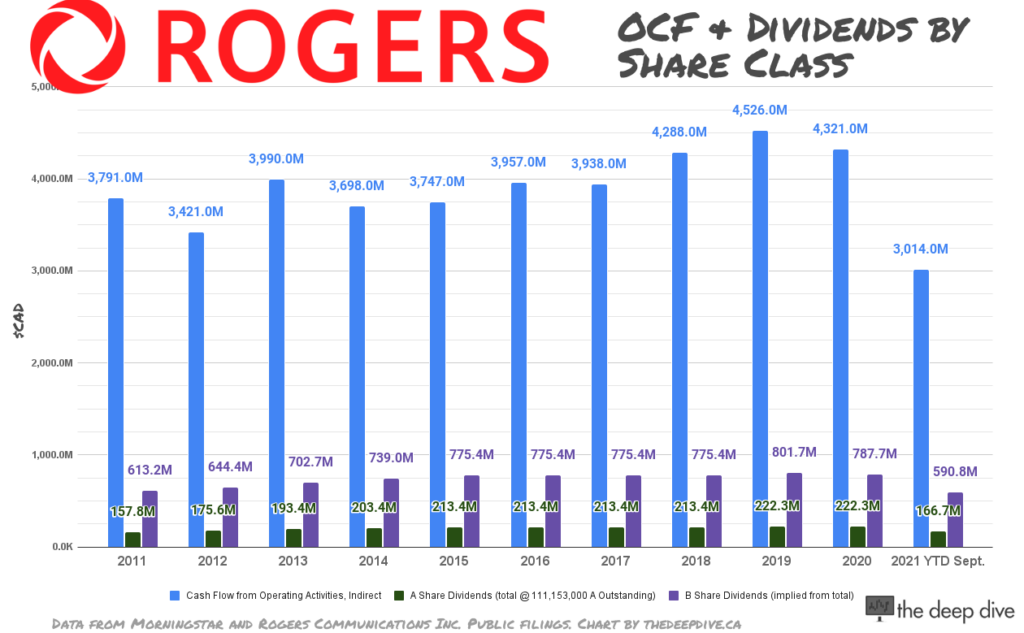 Rogers pays more than a billion in dividends annually. Last year, the B- shareholders collected $787.6 million in cash dividends. The A shareholders, presumably mostly the Rogers Family Trust, collected $222 million to call the shots.
Next year, the Trust will be in full control of a network twice the size, financed by a leveraged bet. Whether that's "What Ted Rogers would have wanted," isn't knowable, but it's objectively the exact method by which he built the company: aggressive, high leverage growth by acquisition. It built an empire so unstoppable that his children and widow can fight over it like they're on the Springer show, and collect $220 million a year while they're at it.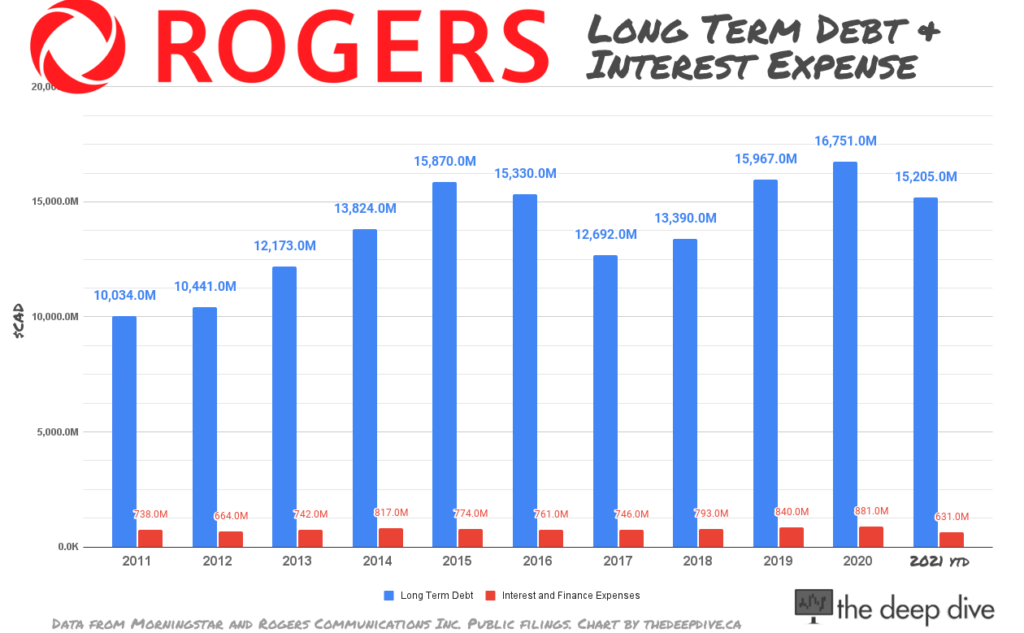 ---
Information for this briefing was found via Edgar and the companies mentioned. The author has no securities or affiliations related to this organization. Not a recommendation to buy or sell. Always do additional research and consult a professional before purchasing a security. The author holds no licenses.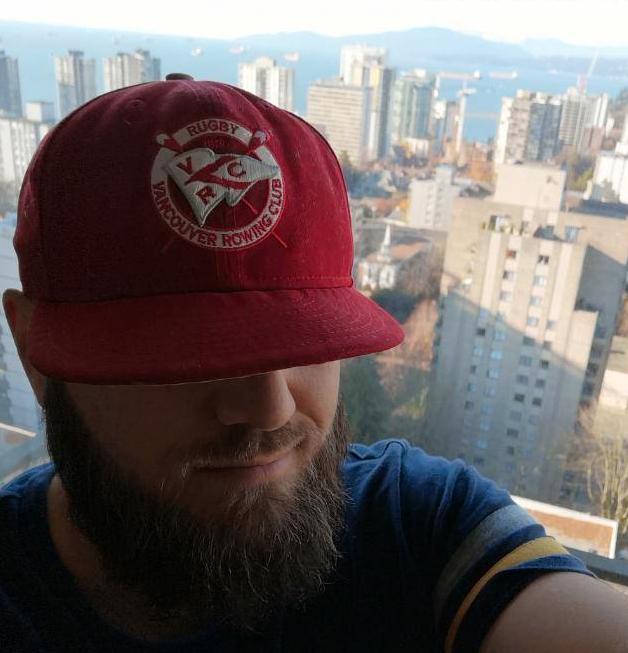 Braden Maccke is a freelance writer from Vancouver, B.C.
You can read all of his Deep Dive articles here.
He can be reached at braden@fundamentalhype.com.