The Taiwan Paradox: The Nancy Pelosi Visit No One Asked For
Saying that treading the delicate balance of diplomatic relationships with China and Taiwan is hard is an understatement. The tumultuous history of the island's secession from the mainland has been a potential tinderbox for world war, with states trying to master the art of gaining the good side of both governments without offending the other.
So, with House Speaker Nancy Pelosi's potential visit to Taipei, one could wonder what message the United States government is trying to send. The leader of the lower house is set to include the island in her Congressional delegation visit to the Asian region.
"Under the strong leadership of President Biden, America is firmly committed to smart, strategic engagement in the region, understanding that a free and flourishing Indo-Pacific is crucial to prosperity in our nation and around the globe," Pelosi tweeted.
The China-Taiwan conundrum
In a nutshell, the People's Republic of China is still claiming the Republic of China that inhabits the Taiwan island as part of its territory, while the latter has been asserting its independence. With Beijing's status as an economic superpower and vital trade partner, many countries adhere to its view as that it is the sole representative of China and Taiwan is a self-governing territory under it.
But both states are really adamant about the public recognition of Taiwan's political status that is opposite their respective views. Apologies have to be made to Beijing when a government official or a celebrity refers to Taiwan as a country, but the same must be made to Taiwan when the territory is cited as part of the mainland China.
Needless to say, a state government's stand on the issue is part of its diplomatic policy with China and Taiwan.
For its part, the US does not recognize Taiwan as a country to appease China, although it does multibillion dollar trade with Taipei as a net importer–mostly semiconductor chips. But so far, Washington DC has been tiptoeing around the diplomatic protocols to maintain status quo–until Donald Trump came to the White House.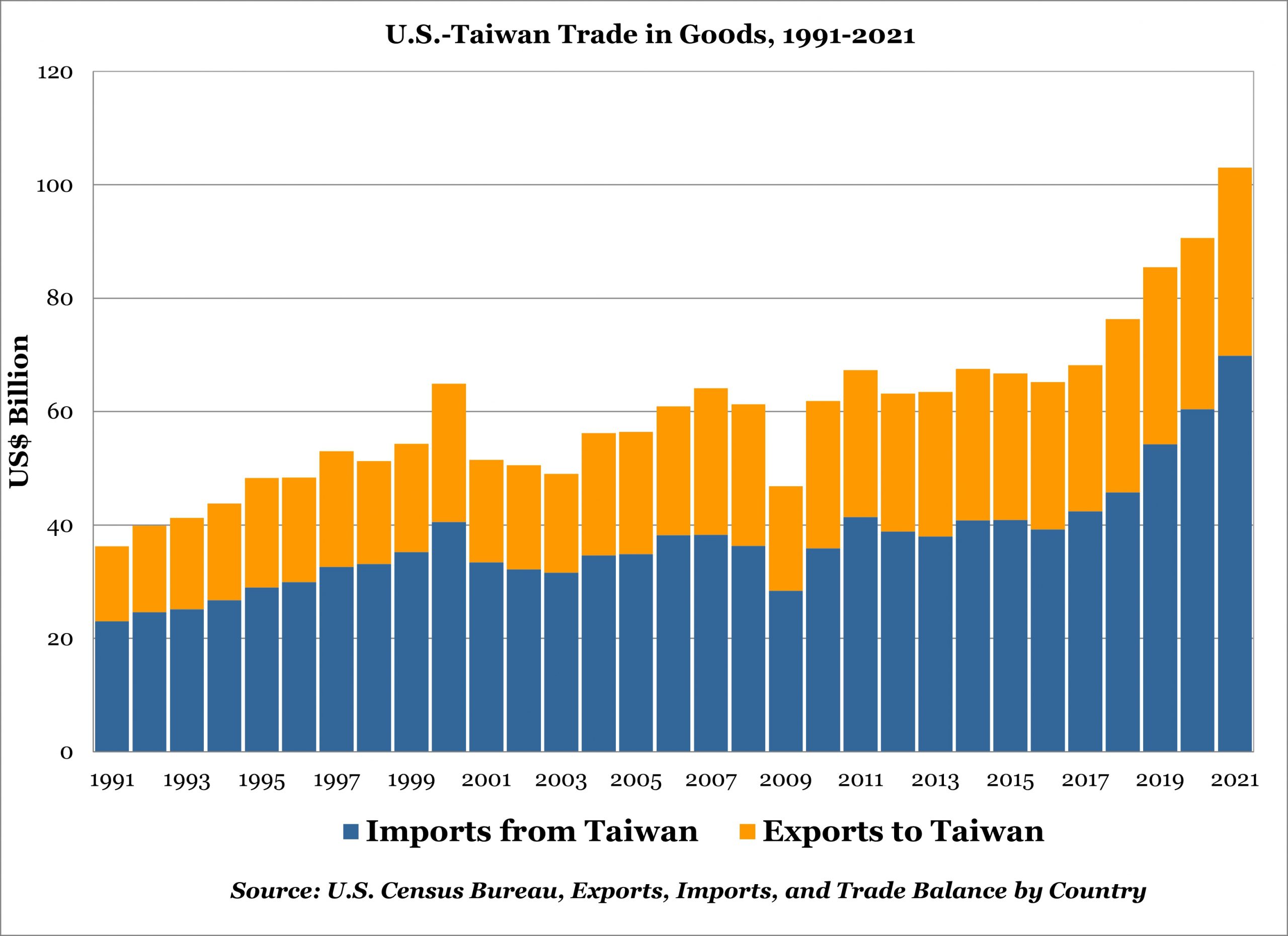 In 2016, the former US President took a congratulatory call from the Republic of China President Tsai Ing-wen and publicly announced it on Twitter, even referring to her as "President of Taiwan." This marks the first time since 1979–the year that the country severed diplomatic ties with Taiwan in favor of establishing formal relations with the People's Republic of China–that a sitting US president talked to a Taiwanese leader.
Republicans have defended the move–ranging from discounting it as a mere courtesy to considering it as part of the then administration's tougher stance on China.
Expectedly, China reacted and filed a formal complaint and asserted that there is only one China in the world and Taiwan is an inseparable part of the Chinese territory.
"The 'one China' policy is the cornerstone of a healthy China-U.S. relationship. I hope this political foundation won't be disrupted or damaged," said Chinese Foreign Minister Wang Yi.
Since then, Trump had been back and forth on his administration's stance on its diplomatic relations with China–from calling SARS-CoV-2 as a Chinese virus to changing his Twitter background photo with President Xi Jinping. But, when it came to Taiwan relations, there had been no further significant moves from the Trump administration.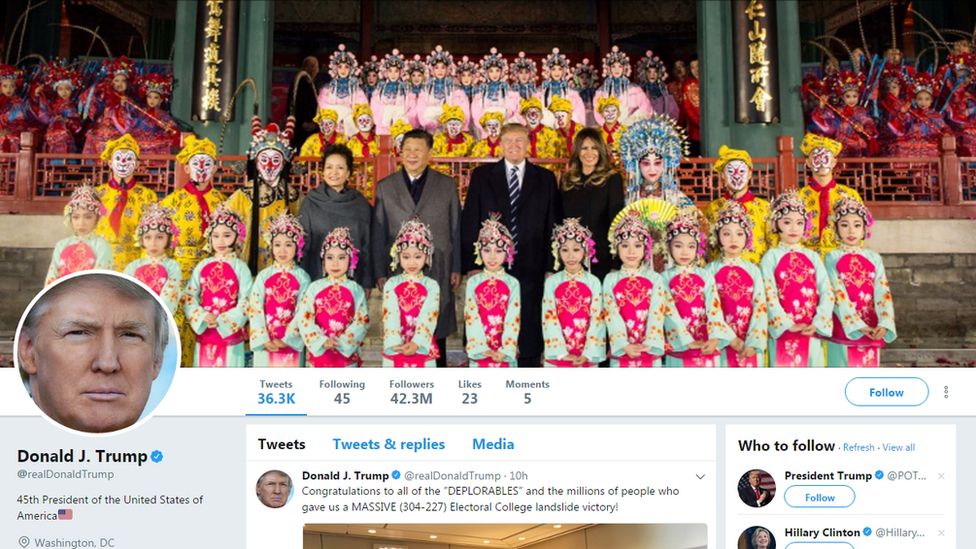 Here comes Pelosi
Pelosi's long-standing opposition of the People's Republic of China dates back to the Tiananmen Square massacre in 1989. The lawmaker has maintained her stance on opposing improvements with US-China trade deals until the country resolves its human rights issues.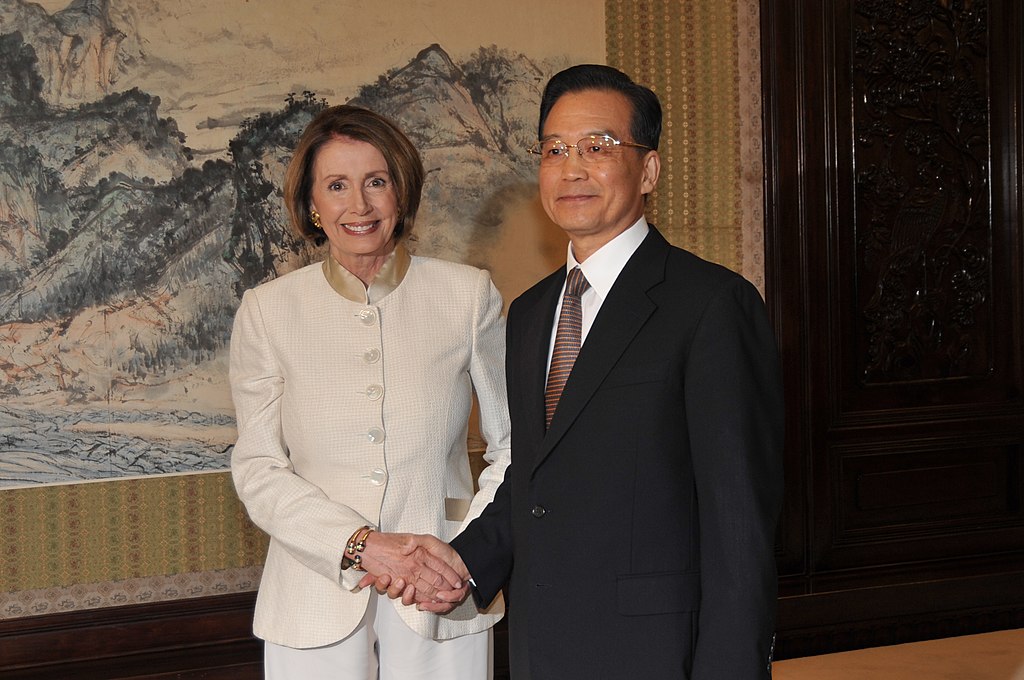 So, Pelosi adding a Taiwan stop to her Asia delegation trip is not out of character. But, many believes–including the White House–that it is out of timing.
"The military thinks it's not a good idea right now," said US President Joe Biden. "But I don't know what the status of it is."
Pelosi herself seems to understand the risks, saying the Pentagon has communicated to her office the fear her "plane would get shot down, or something like that, by the Chinese."
While the visit to the self-governing island might be routine and part of the 2018 Taiwan Travel Act that authorizes "officials at all levels of the United States government … to meet their Taiwanese counterparts," there's nothing routine in the heightened military activity within China and US bases surrounding Taiwan.
Chinese foreign ministry spokesperson Zhao Lijian earlier warned that "there will be serious consequences if she insists on making the visit."
"We are fully prepared for any eventuality," he said. "The People's Liberation Army will never sit by idly. China will take strong and resolute measures to safeguard its sovereignty and territorial integrity."
Chinese President Xi Jinping also echoed the stern warning ahead of Pelosi's visit, saying cryptically that "public opinion shall not be violated, and if you play with fire you get burned." He added his hope that "the US side can see this clearly."
Heroic act or idiotic casus belli?
As she understands it, Pelosi's trip to Taiwan is a show of support for the island but also maintained that China shouldn't view this as a provocation.
"It's important for us to show support for Taiwan," Pelosi earlier said. "None of us have ever said we're for independence when it comes to Taiwan. That's up to Taiwan to decide."
Her trip, however, isn't always being viewed the same way, especially on the heels of her husband's alleged insider trading gain from the controversial CHIPS Act vote on Congress. Trump, who himself risked the China-US-Taiwan relationship at one point in time, called out Pelosi's plan to visit the territory.
But Pelosi is also scoring some support, even from across the aisle and out of Taiwan.
"I don't always agree with her, but on this one I applaud it," said Texas Rep. Michael McCaul, the top Republican on the House Foreign Affairs Committee. "It's important that we show up in Taiwan and demonstrate to China that we are supportive. That's a very strong statement for a speaker to go to Taiwan."
For its part, the White House–by the virtue of the three-separate-branch framework–can't really stop Pelosi from making the trip she wants and would instead make its best efforts to keep the activity from deescalating.
Many are theorizing that after Russia's invasion of Ukraine under the guise of protecting the secessionists territories, the war could bolster China's confidence to invade Taiwan.
Pelosi recently concluded the Singapore leg of her Asian trip, where she met with the city-nation's top leaders, including Prime Minister Lee Hsien Loong.
Pelosi is set to arrive to Taiwan today.
---
Information for this briefing was found via the Politico and the sources mentioned. The author has no securities or affiliations related to this organization. Not a recommendation to buy or sell. Always do additional research and consult a professional before purchasing a security. The author holds no licenses.