Twitter Inc: The Mods Must Be Crazy
With about two weeks left in his term, two days after an angry MAGA mob stormed through a Capitol Police force acting as functional turnstiles and into the Capitol building in Washington, DC at his prompting, @realDonaldTrump has been removed from the facilities of Twitter Inc. (NASDAQ: TWTR). The suspension follows a suspension from Facebook Inc. (NASDAQ: F) the night of his followers' notably half-assed coup attempt, and comes as lawmakers prepare to have him impeached for attempted treason, neither of which seem to have caused The Big Guy quite as much concern as being booted off of twitter.
Accounts of the most recent hours have the President pestering his aids for access to their twitter accounts, desperate for another hit of those sweet posting endorphins. As he hops from account to account, looking to gain purchase in an account with enough of a flock that it matters, someone behind a laptop somewhere in San Francisco shuts them down one by one to let him and everyone else know they mean business. It's been one hell of a run, but time's up.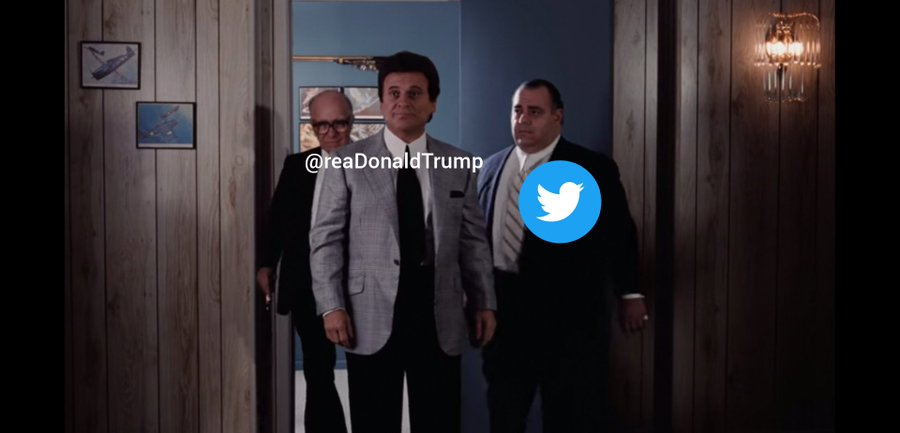 Both Trump's devoted following and reasonable people are now expressing concerns about the viability of ongoing discourse in an environment where the dominant means of publishing is controlled by corporate entities. An expected jump to upstart social network Parler by Trump and his base was cut off by Apple (NASDAQ: AAPL) threatening to remove Parler from the apps store if it didn't implement sufficient moderation to curtail the platform's utility as an organizing board for angry mobs. Google (NASDAQ: GOOGL)'s Google Play store – gatekeeper to the Andriod OS that runs the other half of the world's smartphones – has already removed the app, and Amazon Web Services, Parler's host, may well implement similar conditions.
This power dynamic's effect on democracy and free speech is sure to be examined in every corner of the exploded media landscape that these platforms' distribution has enabled over the past eight years or so, but this column remains focused on the only thing that really matters to the companies that run the platforms: the money.
It's not that complicated
Both twitter and Facebook framed the permanent bans as violations of their rules against posting to create indirect hazards to public safety, which Trump is objectively guilty of, but has been since at least the 2017 Tiki Torch Riot in Charlottesville, VA. It's no accident that this sudden case of public concern is coincident with a coming shift in political power. If there's one thing big tech companies are good at, it's analytics.
The companies may seem like complicated entities and to us mere mortals they are, at least in terms of technology. But in business terms, they're brutally simple: social media sells advertising to mass audiences. The more massive the audience, the greater the ad revenue. As of Q3 2020, Twitter claims 353 million active users, and 187 million daily active users.
There is practically a whole arm of web publishing dedicated to the ever-evolving art and science of using twitter's ad platform to get after them but, on a macro level, twitter lives and dies with their volume and level of engagement. Those users' attention and the attention gained from their contribution are the company's stock in trade.
Ultimately, every user represents an amount of net engagement. As soon as a user is likely to drive away more engagement than they bring in, they're a literal liability. That's why the rules seem so unevenly applied: they're not really rules at all. They're more like reasons given for bans to maintain a semblance of justice and keep suspensions from seeming arbitrary.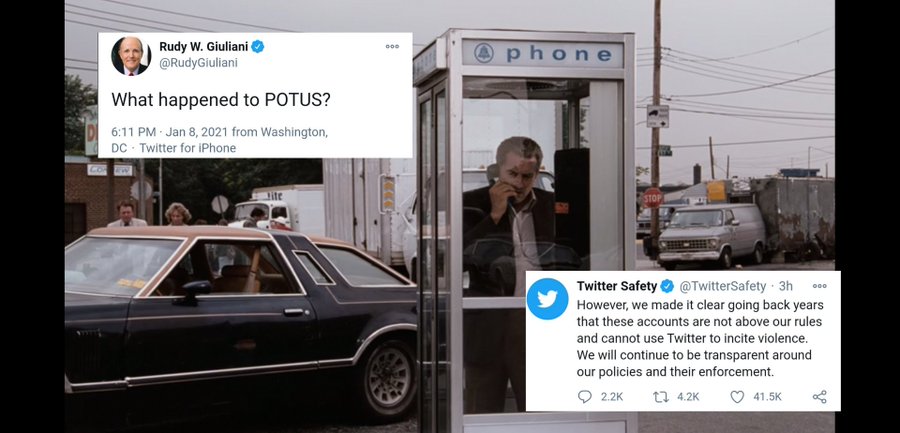 The complaint system that flags accounts for bans is ultimately a polling system to measure the rate at which users are agitating other users, and facilitate a business decision about which users to keep around. The reasons twitter gives for enacting suspensions are reflections of the data that was calculated to make the decision. Twitter shows the it to the assets it keeps around to make them feel as though they have a stake, and keep them engaged.
It's a bit more complicated than that
The Ban Heard Around The World was as based on engagement metrics as any other ban, but this in-concert act by Big Tech indicates that there are off-platform variables driving those engagement metrics.
These companies did not come to control such an unprecedented amount of power and capital by bucking the United States government who, even though it never seems so, could end their corporate life at any moment. Control of lawmaking is very much for sale, but it gets expensive, and everyone gets all upset when it's bought more or less openly with actual money. It's far easier (and cheaper) for Facebook, Apple, Amazon, Netflix and Google to barter for the government's good graces with their stock in trade.
We don't know what portion of the influence and attention ecosystem Trump Nation represents, but it's a certainty that the companies do. As Trump's star falls, the platforms have calculated that he's no longer worth keeping around. The group is likely worked into the algorithm at a lower weight, considering the fact that it's comprised of devotees who clearly don't matter to the incoming lawmakers.
It could also be that we're giving the companies' metrics too much credit, and there is no weight at all given to users' political tribes. When one considers the extent to which the recent "coup attempt," ended up on the internet, thanks to the foot soldiers consisting at least partly of clout-chasing influencers, trying their damnedest to sell each other gun accessories and anti-muslim coffee products, one doesn't expect the platforms are worried about losing them.
---
Information for this briefing was found via Sedar and the companies mentioned. The author has no securities or affiliations related to this organization. Not a recommendation to buy or sell. Always do additional research and consult a professional before purchasing a security. The author holds no licenses.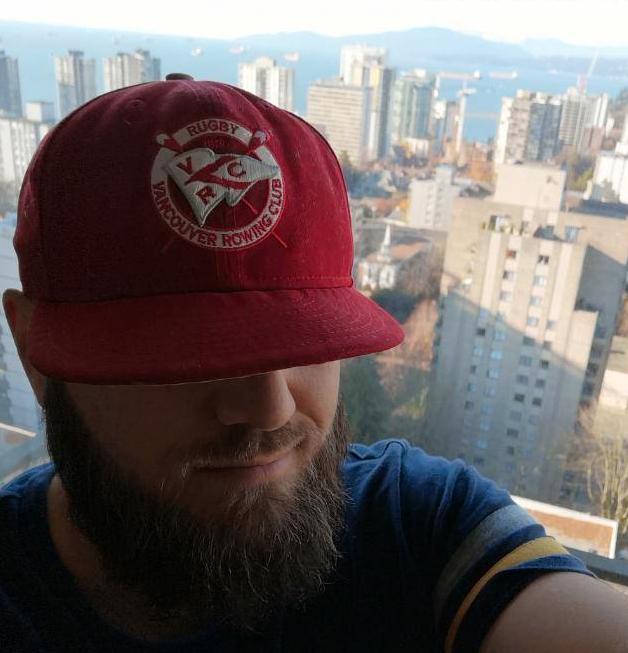 Braden Maccke is a freelance writer from Vancouver, B.C.
You can read all of his Deep Dive articles here.
He can be reached at braden@fundamentalhype.com.