Where Are The SPAC's In SPAC King Chamath Palihapitiya's Social Capital Annual Letter?
Social Capital CEO Chamath Palihapitiya this week released his annual letter for 2022 to investors with the overall tone of preaching realism and practicality, emphasizing that "efficiency, risk management, business model fundamentals, and sustained profitability are must-haves."
"To founders, make no mistake. A company's success will be judged by its profits and market leadership – not faux 'profitability' metrics or your ability to latch your company onto the latest trend or fad," Palihapitiya wrote.
However, the noted "SPAC king" seems to be missing his strategy regarding that side of the investment space as he talks about the rundown of the year. He even included "SPAC post-mortem" as part of the topics covered by the letter in a tweet, but scarce are the details analyzing the venture.
Palihapitiya gained prominence after COVID-19 by supporting a series of Special Purpose Acquisition Vehicles, or "SPACs," which saw their stocks skyrocket during the post-pandemic period. Nevertheless, their valuations plummeted last year as the Fed's rate rises caused a broad market selloff.
After failing to secure acquisition prospects for his past four firm launches, Palihapitiya was eventually compelled to repay $1.5 billion to investors. In addition, he has been named in cases alleging insider stock sales.
Further, Palihapitiya noted 2022 as the era of ending "excess, abundance, and zero interest-rate policy (ZIRP)," marked by the fastest interest rate hikes implemented by the Federal Reserve.
"Last year, we likened it to ending the best party in town – but instead of simply turning on the lights, the past year has been more akin to getting cold water thrown in our faces," the Social Capital chief said.
Palihapitiya said that when COVID-19 pandemic hit, the government doubled down on zero interest-rate policy to revive the economy. "All of a sudden, free money flooded the economy," he added. But supply constraints and excess liquidity created "a perfect storm" for "persistent demand-side inflation."
"While the rate of inflation appears to have peaked, demand remains strong, leading many of us to believe that there may still be more medicine (i.e. rate hikes) to come – and we may need to take this medicine for longer than previously anticipated," he said.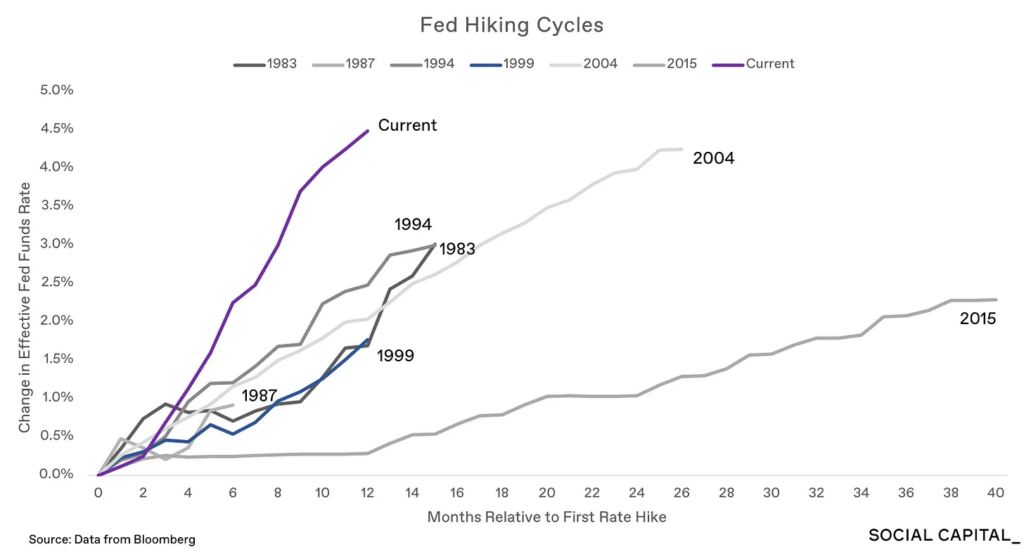 The most concerning effect in startup-land, in the firm's opinion, has been the schism it has caused between management teams that have made difficult decisions and managed their firms wisely and the remainder who are doing everything they can to avoid reality.
"If ZIRP was the drug, the high it created is now obvious – growth at all costs, unsubstantiated funding rounds, overhiring, and corporate glut. All the while, many VCs and capital allocators lived in a fantasy world where paper marks were deemed just as good as actual cash distributed to their LPs – and now many need to face reality," he commented.
Palihapitiya also submitted that the end of the ZIRP era caused "growth" stocks to collapse, doubling down in his notion that on the cusp of a generation-defining economic regime change, austerity has been overlooked.
"In this higher-rate environment, investors are placing greater value on upfront cash flows versus hypothetical future profits," the investor said. "The combination of higher discount rates and downward revisions in earnings expectations led to a precipitous decline in valuations for growth assets, especially in tech, biotech, SPACs, and virtually all other negative cash flow businesses."
Palihapitiya lamented 2022 as the third financial "crisis" he's been a part of, after the dot-com bubble burst and the great financial crisis of 2008. Nevertheless, he said he "was prepared."
"It was clear since the beginning of 2022 that technology, as a whole, was about to go through a correction. But the consequences and extent of the drawdown was a surprise to most of us," he noted about the firm's investing strategy for the year. "The amount of absolute value destruction, not just in companies, but entire sectors including crypto, SaaS, SPACs, and biotech was alarming."
"Through all of these challenges, we tried to practice what we preach – austerity, expense management, and a focus on resetting our business back to first principles," he added.
The firm reported a total of $6.6 billion in value against a paid-in capital of $2.6 billion for 2011-2022.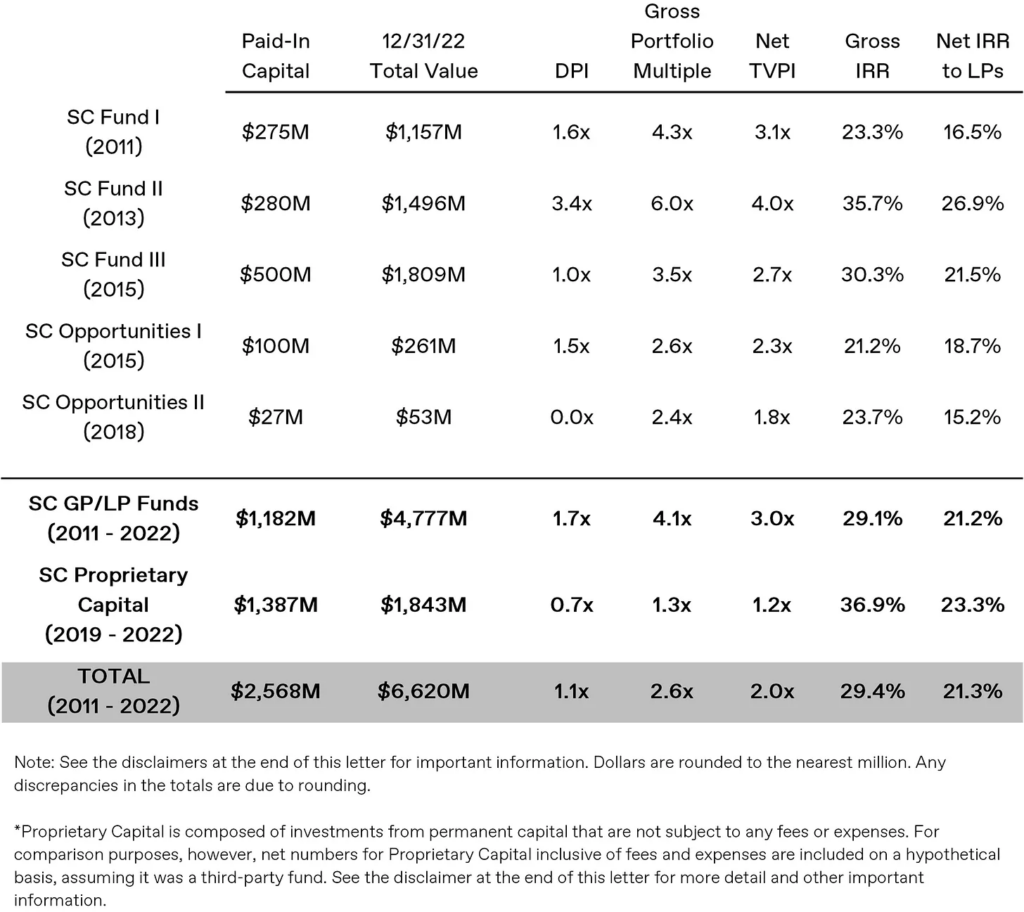 Many of the companies brought to market by Palihapitiya through SPAC's have seen their market capitalizations dwindle during the last 16 months. According to FactSet data, Virgin Galactic has dropped approximately 75% since January 1, 2022. Clover Health has dropped 78%, Opendoor Technologies has dropped nearly 90%, and SoFi Technologies is down 63%.
---
Information for this briefing was found via MarketWatch and the sources mentioned. The author has no securities or affiliations related to this organization. Not a recommendation to buy or sell. Always do additional research and consult a professional before purchasing a security. The author holds no licenses.