AMC Entertainment: The Short Squeeze, Explained
Hey Guys.
I keep getting all these DMs about the AMC short squeeze. Asking me if I am going to join the Ape Army, and if I think the stock can be squeezed to $500. I want to look at the events that have led up to the AMC short squeeze, where we sit today, and if it makes sense to still hop in.
Make sure to watch to the where I make a promise to the Ape Army.
So AMC theatres is a household name – you all know by now. They own and operate approximately 950 movies theatres across the globe, where they generate revenue from selling tickets, putting butts in the seats, and most importantly getting people in those seats to buy high margin junk food, where they make nearly 85% gross margins.
But this video isn't about fundamentals. Oh no. It's about the short squeeze.
Let's flash forward to March 2020. COVID-19 hits the US hard, and AMC is forced to close all theatres. The company struggles to make it through the year, with a stock chart that goes from around $6 to just $2 and the company is forced to raise nearly $400 million in equity capital while selling 131 million shares in at the market offerings and to a group called Mudrick Capital.
The company tries to authorize itself to issue 500M more shares, but then shuts down the idea in April saying they decided to listen to their shareholders. They later tried authorizing 25M shares, and well, cancelled that again despite desperate needing cash.
So the squeeze really started gaining steam in early May, when the share price rose from $10 to $30 in early June. Then bam, the company announces free popcorn for all retail investors on June 2nd, making the stock fly from $30 to $60. Ironically, the move weakened fundamentals while giving away one of their highest margin items while still limited in their ability to take advantage of the share price. For which ya, they need cash.
This is the interesting part. Retail comes on strong. We see YouTube influencers like Trey's Trades and Matt Kohrs who have developed massive followings continue to rally the troops. Such influencers even make an appearance on CNBC, where they don't exactly make a compelling argument to own the shares. But, it shows this movement is now so large that the main stream media can't ignore.
Then on July 2nd, Iceberg Research announces they are short AMC, saying the fundamentals are obvious, the stock is trading sideways, and the pump has gone shaky. I don't even know who Iceberg Research is, but they effectively create a rally cry for the Apes.
There has been lots of disagreement over how possible it even is to squeeze the shorts. Official NYSE data shows shorts down 27 million shares in the two weeks prior to July 12th. This is despite short data publishers like S3 and ORTEC showing increases in short interest over that period.
Borrow Fees are quite low. Mark Spiegel reported on Twitter that you can borrow on Interactive Brokers as low as 1.14% and Jim Chanos cited freely borrowable negative rebates. In other words, if a squeeze was likely, you'd see these borrow rates much, much higher.
Here we see a scenario where the "Apes" believe the short was growing, thus increasing the potential of an overall squeeze, while in fact it was actually declining. Or at least we think so based on official NYSE data.
So here we have a stock with a massive retail following, with terrible fundamentals, and over $5 billion in debt. And a management team bowing down to traders that are trying to squeeze a group of shorts who seemingly don't exist at the level they need to to cause a swing.
The chart has been ugly decreasing from $60 to $34 at the time I am filming this video.
I'd also like to give a shout to Matt Levine at Bloomberg who wrote:
Now it looks like the AMC short is out of steam. You can borrow shares cheap, the fundamentals are weak, the company needs to raise money, and the charts moved downwards. But here is the thing, there is a massive retail following here, and GameStop didn't go straight up and straight down. I'll bet there is great bounce to play here, and we see the Apes come roaring back.
Here is my promise to you, the Ape Army. I can't see this thing going to $500 on a squeeze. But if it does, you have my word, I will die my hair blonde, buy a bunch of firey bowling shirts and dress like Guy Fieri for a month, because I was the Guy who Fieri'd going long AMC.
---
Information for this briefing was found via Bloomberg, Edgar, Refinitiv, and the companies mentioned. The author has no securities or affiliations related to this organization. Not a recommendation to buy or sell. Always do additional research and consult a professional before purchasing a security. The author holds no licenses.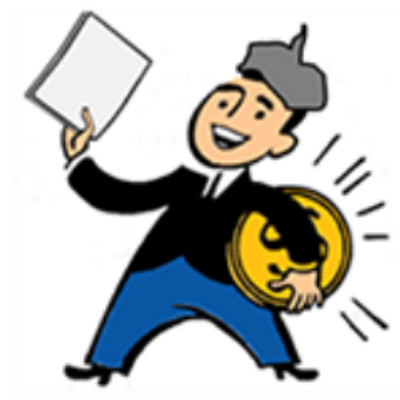 SmallCapSteve started blogging in the Winter of 2009. During that time, he was able to spot many take over candidates and pick a variety of stocks that generated returns in excess of 200%. Today he consults with microcap companies helping them with capital markets strategy and focuses on industries including cannabis, tech, and junior mining.