Aurora Cannabis is the New Champ; But Being Champ Isn't Cheap
Aurora Cannabis Inc. (TSX:ACB) (NYSE: ACB) filed its year-end earnings for fiscal 2019 Wednesday aftermarket, the longtime number one contender removing all existing doubt about its rights to the title. ACB leads the Canadian cannabis sector in production, sales and revenue. Having got there using the blunt force trauma of money, they also lead in leverage. The Deep Dive has the goods: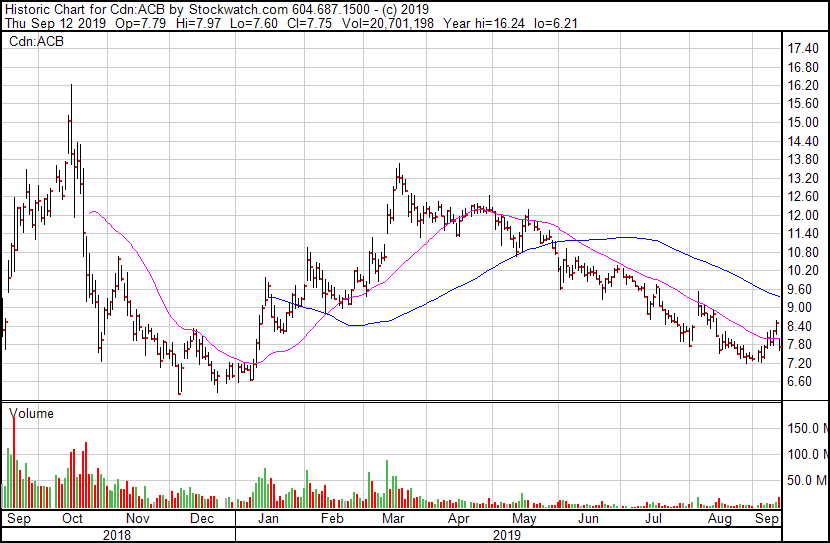 Aurora didn't do themselves any favors by guiding for $100 million to $107 million in Q4 total sales, then only delivering $98 million. The stock started to slip right away in the aftermarket and finished off -8.7% at $7.77 on 19 million shares; the most volume it's seen since May. But there's no way around calling this fiscal 2019 a success. Aurora has passed Canopy Growth Corp. (TSX:WEED) to become the undisputed leader in cannabis revenue and unit sales, all at one of the best margins in the business (56% gross margin on cannabis).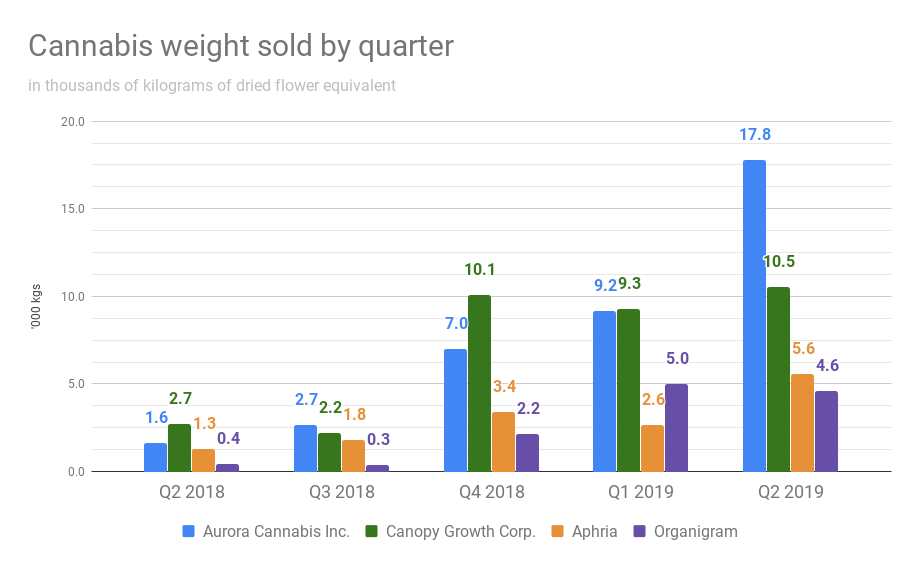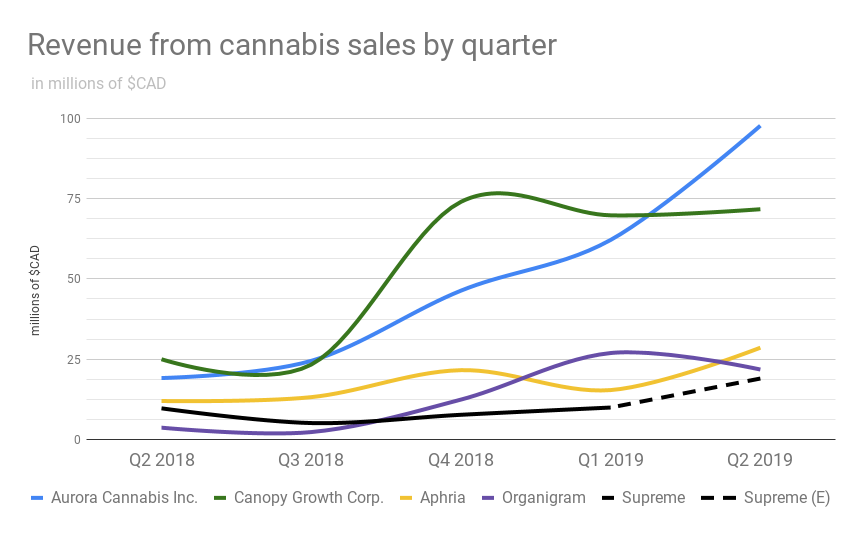 17,793 kgs is nearly double Aurora's unit sales from last quarter, in a period where rival and former champ Canopy's unit sales were effectively flat. The revenue grew right along with it, and Aurora managed to show some high-level detail on their various revenue segments, breaking down the margin for medical sales, rec sales and bulk sales. This served as a telegraphing of their versatility and potential, while out-classing a flat-lining competitor who – for two quarters in a row – has obscured the margin of their entire cannabis division. "We're growing and selling high-test," Aurora is telling us, "and we have all sorts of places to sell it."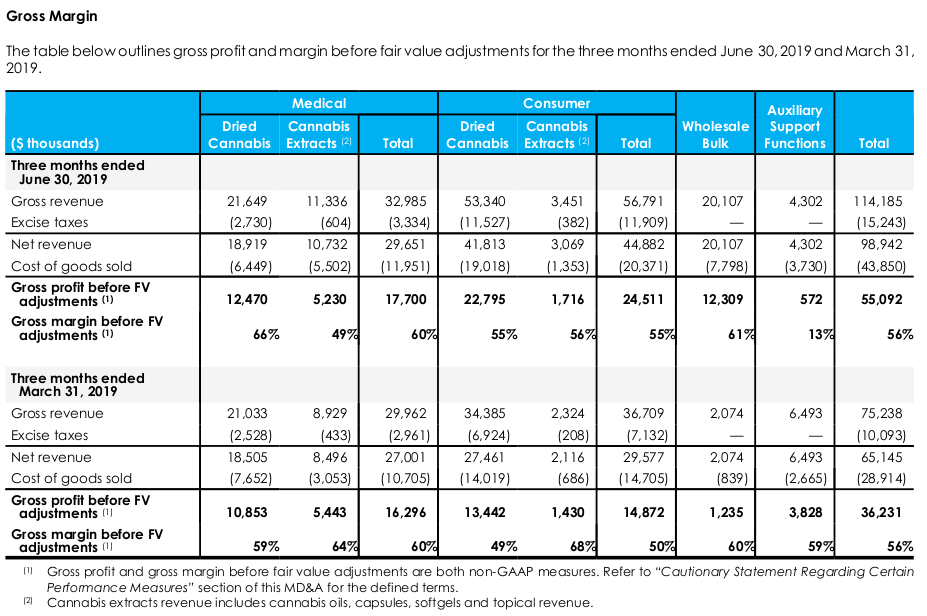 Investment portfolio
Following Aurora's investment portfolio through the capital markets is a bit like scoring a bull-riding competition from a tilt a whirl. The company marks its investments to market each period, booking synthetic gains and losses that make it hard to figure out how the portfolio is doing both in terms of investment alpha and practical value to the business. But this isn't The Dive's first rodeo. Here's our read on two of the most relevant segments.
Investments in retail sales infrastructure
Aurora keeps their investment in retail cannabis liquid, and the storefront vertical is looking better this quarter than it did last quarter. Their stake in Alcanna (TSX:CLIQ)– an Alberta chain of liquor stores with cannabis ambitions – recovered $15.6 million of the $68.7 million impairment charge that it took over the year on CLIQ.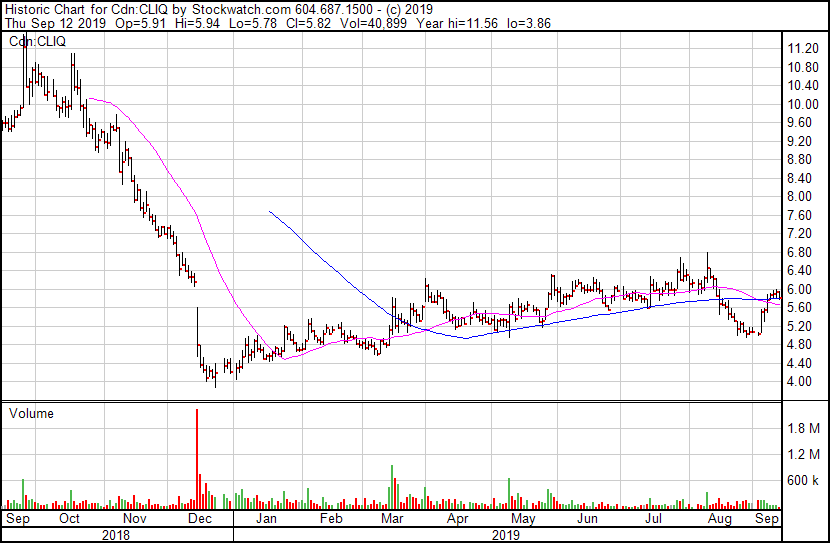 Alberta has established itself as a national leader in storefront retail cannabis, and Aurora likes to bet on the favorite. In June, they added $1 million worth of convertible debentures to the $10M they were already holding in cannabis retailer High Tide Inc. (CSE:HITI). Both rounds of debs convert at $0.75.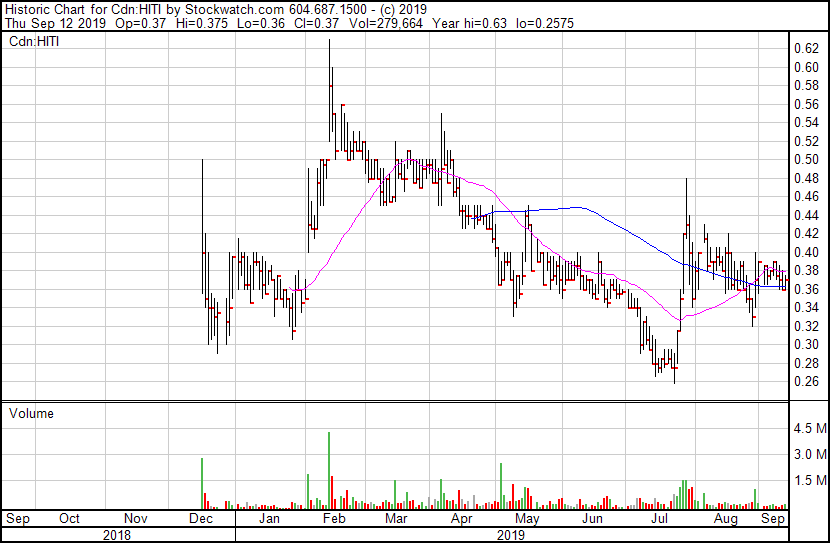 Cultivation Investments
The trend at Aurora when it comes to investments in cultivators is to go after quality, and keep it in-house. The company spent the year unwinding an investment in The Green Organic Dutchman (TSX:TGOD), and managed to make the final 28 million shares BMO's problem on September 4th. They kept 16 million warrants, either just in case or because they couldn't find a taker. The TGOD warrants are listed and trading (TSX:TGOD.WT), do about 50,000 units of volume per day, so 16 million warrants would crush the market.
Aurora's September 4th block trade came the day after TGOD announced the long awaited licensing of their Hamilton greenhouse. Ever the optimists, TGOD HQ sent word that they were very pleased that the world's largest cannabis company wants nothing to do with them: Aurora's sale forfeits their right to buy any product that TGOD might eventually produce at a discount. Aurora doesn't seem too broken up about that.
"Nobody is going to just give you the number one spot, you have to buy it."
Aurora became the undisputed number one cultivator in Canada through pure force of finance. They built a story that bankers could sell, and poured the proceeds into the largest operating cannabis greenhouses in the world. Now, finally, they have them working respectably. Along the way, as companies like Medreleaf, Cannimed and Whistler Medical showed that they were capable operators growing into worthy competitors, Aurora just flat-out bought them, and never MIND the cost. The result is a bloated balance sheet that carries more than $640 million in total debt with a $314 million operating loss (on the year), and a cash burn near $200 million, with profitability still a long ways off.
If Aurora is worried, they sure aren't acting like it. They just added another $200 million to their existing $200 million BMO credit facility, and still have a $750 million shelf prospectus filed with a $400 million supplement.
And why not? If cannabis is going to be a profitable sector, the biggest profit is going to come from the biggest company with the highest margin, and that's what Aurora is. Notably, the company's single largest operating expense in fiscal 2019 was $107 million in stock-based compensation; an easy thing to defend when you're the very best.
---
Information for this briefing was found via Sedar and Aurora Cannabis. The author has no securities or affiliations related to this organization. Not a recommendation to buy or sell. Always do additional research and consult a professional before purchasing a security. The author holds no licenses.