Biden Demands More Oil Production, Records Already Show Increasing Local Supply
From banning oil production to demanding more oil production; from releasing strategic reserves to forming European cartels–US President Joe Biden's policy on addressing the consistently rising oil prices seems to be more on throwing everything to see what would stick.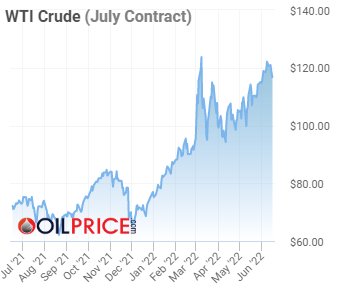 Demanding production boost, records show increasing output
Now, the White House circled back to its local drillers. In a letter sent out to major oil refining companies on Tuesday, Biden made his case on why these firms should be producing more.
"In the year before I took office, refineries in the United States reduced their capacity by more than 800,000 barrels a day, leaving American refinery companies today at their lowest level of capacity in more than a half decade," Biden wrote.
The American president also said that while he understands "that many factors contributed to reduce refinery capacity" that happened before he took office, "refinery profit margins well above normal being passed directly onto American families are not acceptable," at a time of war.
"With prices for your product where they are today, you have ample market incentive to take these actions, and I recognize that some of you have already begun to do so. I also encourage you to continue maintaining and expanding fuel supply safety," he added.
Similar versions of the communique have been sent to Marathon Petroleum Corp, Valero Energy Corp, Exxon Mobil Corp, Phillips 66, Chevron Corp, BP, and Shell, according to a Reuters report.
However, records from US Energy Information Administration itself would show that oil refineries are steadily increasing their output since the Russia-Ukraine war broke.
American oil refineries have managed to produce 12 million barrels of oil in the previous week–a level last achieved before the pandemic. US EIA also said oil production has increased by more than 3% in March, its highest since November 2021.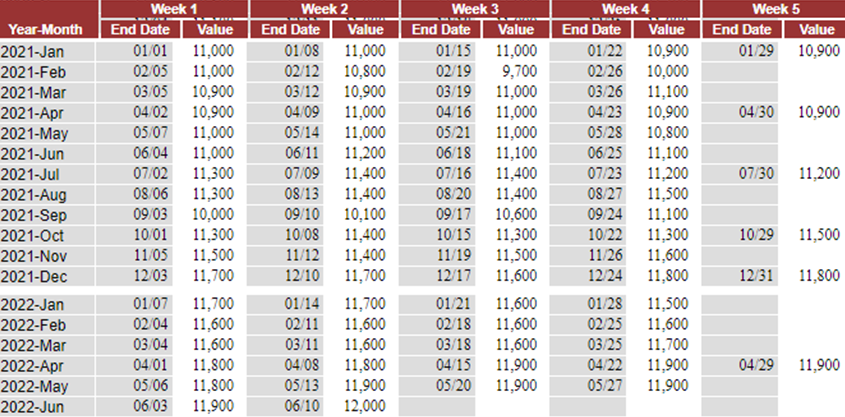 While the world is still reeling from the oil supply concerns brought by the pandemic, the conflict in Eastern Europe and Russia's decision to weaponize its oil supply sent the prices to record highs.
To address these, some of the measures taken by the Biden administration this year included a 60-day temporary suspension of oil and gas leasing and drilling on public lands and waters back in January, encouraging local refineries to produce more "if they want to" following the start of the war, opened the strategic petroleum reserves up to 1 million barrels per day for six months, and easing sanctions on other oil-producing countries to increase supply import.
The war funding Russia's war
While global sanctions on Russia–one of the world's biggest oil exporting nations–traverse the tricky balance between cutting Moscow's revenues while also maintaining available supply for its oil customers, the rising price has more than offset the cut in demand. The country actually saw an increase in revenue from fossil fuels since the war broke.
Moscow earned around €93 billion from fossil fuel exports in the first 100 days of the war, 61% of which came from European Union clients. China overtook Germany to lead the list of importers at €12.6 billion.
While the exports saw a decline since March, records show the national revenue levels from fossil fuel are at record highs.
Ukraine's economic adviser Oleg Ustenko has pleaded for countries "to do everything possible in order to cut off Putin and his war machine from all possible financing."
"You can stop importing Russian caviar and Russian vodka, and that's good, but definitely not enough. You need to stop importing Russian oil," Ustenko said in an interview.
One of the actions the White House plans to do is to form a cartel with European allies, according to US Treasury Secretary Janet Yellen. When asked about the initiative in the 2023 Treasury budget senate hearing, she said that Washington is participating in so-called buying block to limit the price the group will pay for oil imports.
"[The discussions are] extremely active. I think what we want to do is keep Russian oil flowing into the market… absolutely, the objective is to limit the revenue going to Russia," Yellen said.
---
Information for this briefing was found via Reuters and The New York Times. The author has no securities or affiliations related to this organization. Not a recommendation to buy or sell. Always do additional research and consult a professional before purchasing a security. The author holds no licenses.