Big Oil-Backed Hydrogen Hub Proposal Seeks Federal Funding
A group of oil companies, together with energy-focused organizations and a university, is working to develop a large-scale hydrogen hub along the US Gulf Coast. The consortium behind the project, dubbed the HyVelocity Hub, will seek Bipartisan Infrastructure Law funding from the US Department of Energy in its goal to materialize the hub plan.
The project, spearheaded by research and training organization GTI Energy, is applying for the federal department's Regional Clean Hydrogen Hub funding "to accelerate the development of clean hydrogen projects," which includes the one proposed in the Gulf Coast. The initiative's sponsors list includes energy firms like Chevron (NYSE: CVX), Air Liquide, Energy Transfer LP (NYSE: ET), ExxonMobil (NYSE: XOM) subsidiary ExxonMobil Low Carbon Solutions, Ørsted, Sempra Infrastructure, and Shell.
The organization Center for Houston's Future and the University of Texas at Austin are among the founding members of the HyVelocity Hub, alongside GTI Energy.
"With the U.S. Department of Energy announcing plans for $8 billion in funding for clean hydrogen hubs across the country, our new report finds that Houston, long considered the 'Energy Capital of the World,' is well positioned to become a global clean hydrogen hub," Center for Houston's Future said in a statement.
Government funding
The project announced late in December 2022 that it received a notice of encouragement to apply for regional clean hydrogen hub funding from the Department of Energy. According to the proponents, this "indicates that HyVelocity has the potential to be chosen as one of DOE's 6-10 regional clean hydrogen hubs once full applications are submitted in April 2023."
As part of the Bipartisan Infrastructure Law, the Energy Department has a $7 billion program to create regional clean hydrogen hubs (H2Hubs) across the country, to be shared by six to ten hubs the federal department would select.
End-use applications, infrastructure, pipelines, and trucked hydrogen transport are some of the components of a hydrogen hub.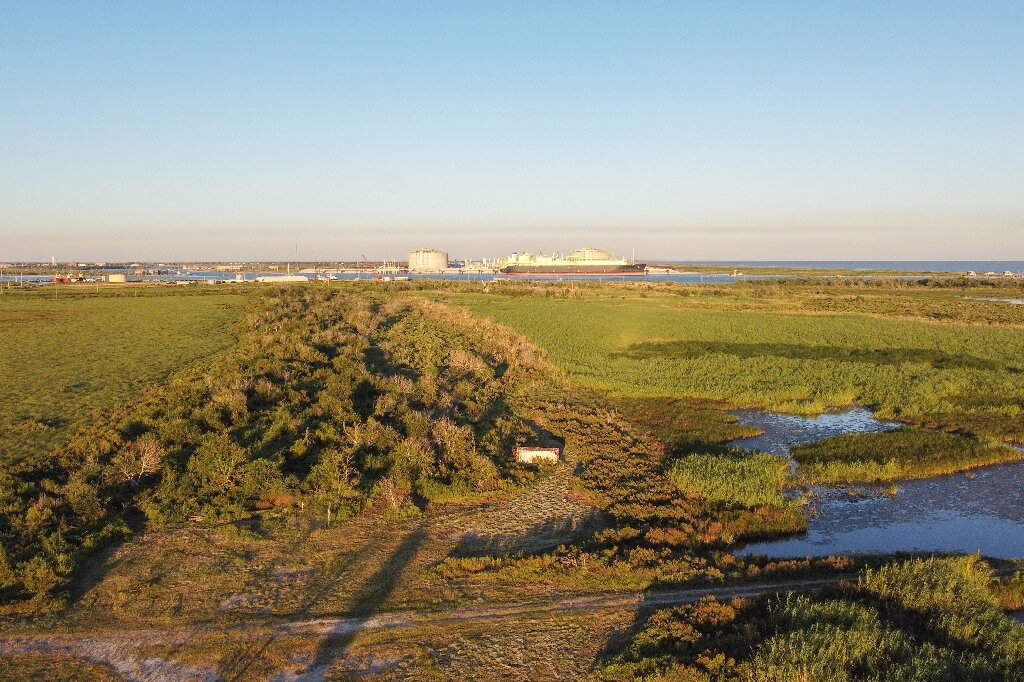 The Project Backers
The HyVelocity Hub has some of the biggest energy names attached to it, most of whom have enjoyed windfall profits from the price of oil shooting up. In September 2022, Exxon Mobil reported $19.66 billion in net income for Q3, up 191.3% year-on-year. Shell notched $6.74 billion in net income for the same quarter, a huge jump from last year's $447 million loss, while Energy Transfer recorded $1.32 billion in quarterly net income, a 45.8% increase from last year.
Chevron earlier today meanwhile report net income of $6.4 billion for the fourth quarter of 2022, a 25.7% increase year-on-year. The oil firm is slated to conduct a $75-billion share buyback program, which prompted a comment from the White House.
"For a company that claimed not too long ago that it was 'working hard' to increase oil production, handing out $75 billion to executives and wealthy shareholders sure is an odd way to show it," said White House spokesperson Abdullah Hasan.
According to Bloomberg's estimates, the size of the buyback scheme could fund drilling and other operations for more than four years.
Increasing Government Demands
In mid-2022, US President Joe Biden sent out a letter to the country's major oil producers demanding to increase production. Chevron and ExxonMobil were among the firms that clapped back at the president's plea, pointing to the administration's policies in scaling back building refineries and pushing more green energy sources.
Chevron CEO Mike Wirth lamented that oil companies are put "in a difficult spot because building a refinery is a multi-billion dollar investment" that "may take a decade," something not ideal in a country with policies geared towards shunning the industry in the future.
"We haven't had a refinery built in the United States since the 1970s. My personal view is, there will never be another refinery built in the United States," said Wirth.
READ: Chevron, Exxon Clapback Biden's Oil Plea: Look At Your Refinery Policies
Biden engaged in the word war, arguing back that Wirth is "mildly sensitive," adding that he didn't know "they'd get their feelings hurt that quickly."
As the project sponsored by Chevron and ExxonMobil seeks funding from Biden's Bipartisan Infrastructure Law, it's interesting to see how the potential conflict would play out.
Chevron said that its pursuit of commercial potential through partnerships is aligned with the HyVelocity project. The energy firm intends to construct infrastructure, develop technology, and stimulate demand for a large-scale hydrogen economy.
"With Texas being a leading producer of natural gas, with extensive infrastructure, geology for carbon sequestration and access to international export facilities, we very much believe the U.S. Gulf Coast is positioned well for a hydrogen hub," said Justin Kostohryz, Chevron commercial advisor for hydrogen.
The Gulf Coast accounts for one-third of all hydrogen production in the United States, equating to 3.5 million metric tons of hydrogen produced per year. In addition, the region has about 1,000 miles of hydrogen pipelines and 48 hydrogen generating units.
---
Information for this briefing was found via the CNN and the sources mentioned. The author has no securities or affiliations related to this organization. Not a recommendation to buy or sell. Always do additional research and consult a professional before purchasing a security. The author holds no licenses.