Bitfarms: Employing A Risky Strategy To Counteract A Challenging Bitcoin Mining Environment
Bitfarms Ltd. (TSXV: BITF), a levered Bitcoin miner, has decided to employ a growth strategy to combat a challenging mining environment, which has been principally caused by the May 2020 Bitcoin halving event. That technical change effectively reduces the number of Bitcoins the company can mine by 50% and therefore its revenue opportunity, expressed in Bitcoins, by a similar amount.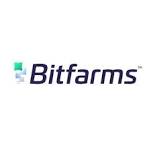 On September 21, Bitfarms signed a letter of intent (LOI) with BlockFills, a private technology company, to lease up to 9,000 new generation computers by the end of 2020. These fast machines will make Bitfarms a more competitive Bitcoin miner – but at a steep price, particularly in relation to the size of the company and the debt which it already carries.
Bitfarms will finance these purchases with US$12-15 million of 24-month equipment leases at an implied 9.5% annual interest rate. Bitfarms' stock market capitalization is only C$25 million, and company has net debt, including lease liabilities, of around US$21 million, before the additional high-cost lease obligations associated with the BlockFills transaction. Furthermore, Bitfarms' total lease payments to BlockFills would exceed US$1.5 million each quarter for the next two years, which is more than Bitfarms' US$1.2-million average quarterly operating cash flow for the last two quarters.
Bitfarms' Costs Are Rising and Cash Flows Falling
Pressured by the Bitcoin halving event and other factors, Bitfarms' costs have risen significantly over the past year. For example, the price that Bitfarms needs to receive on each Bitcoin it mines just to cover its variable electricity costs (the largest cost segment for any Bitcoin miner) reached US$5,075 in 2Q 2020, up from US$3,482 in 3Q 2019 and US$2,259 in 2Q 2019.
Moreover, since the Bitcoin halving event took place midway through 2Q 2020, Bitfarms' "run-rate" breakeven cost is probably closer to US$6,000. Similarly, the company's operating income has been negative in both 1Q 2020 and 2Q 2020, compared with positive quarters in the second half of 2019. Operating cash flows have likewise followed roughly the same pattern.
(in thousands USD, except bitcoin mined)
2Q 2020
1Q 2020
4Q 2019
3Q 2019
2Q 2019
Operating Income
($1,482)
($1,510)
$121
$2,107
$571
Operating Cash Flow
$1,009
$1,439
$2,691
$1,840
N/A
Cash
$1,361
$2,332
$2,159
$2,463
$5,354
Debt, Including Lease Liabilities
$21,929
$21,384
$22,186
$21,452
$17,834
Bitcoin Mined
815
1,087
N/A
834
974
Average Breakeven
Bitcoin Price (US$) (A)
$5,075
$3,988
N/A
$3,482
$2,259
(A) Represents the Bitcoin price that Bitfarms must receive on the Bitcoins it mines just to
cover its variable electricity costs.
Bitfarms faces US$20 million of loan maturities in 2021 – US$5 million each in March, June, August, and November. The loans carry an annual interest rate of 10%. To ease its near-term cash burden slightly, Bitfarms recently reached deals with the lender, Dominion Capital LLC, to add a conversion feature at US$0.59 per Bitfarms share (at the sole option of Dominion) to the June 2021 tranche, and to extend what had been an April 2021 US$5 million maturity tranche to a November 2021 required payment date.
In exchange, Dominion received one million newly issued Bitfarms common shares. Bitfarms now has about 85 million shares outstanding. In both cases, Dominion also agreed to reduce the terms of warrants it has to buy Bitfarms stock at C$0.40 per share to dates in 2021 from 2024.
Bitfarms' quarterly earnings and cash flows could be bolstered by the lease transactions that boost its computing power if the price of Bitcoin were to increase quite dramatically to offset the effects of the halving event; and if Bitcoin network difficulty levels were to retreat to a more normalized level, making it easier for a Bitcoin miner equipped with impressive computing power to win newly-minted Bitcoins in auctions held every ten minutes. In that case, the additional lease costs could be offset by the higher Bitcoin award revenues.
Conclusion
Bitfarms is in a difficult position: the strict mathematics of diminishing Bitcoin creation and therefore mining opportunities has increased the risk of its business. At the same time, it is generating only modest cash flow, and the firm is at a juncture where it faces a significant one-year loan maturity schedule.
The company has chosen to "double down" on its Bitcoin mining business by dramatically increasing its computing investment and its lease servicing obligations. If Bitcoin pricing does not increase significantly over the near to medium term, Bitfarms' stock market value may have to adjust lower to reflect the potential downside of this risky strategy.
Bitfarms last traded at C$0.30 on the TSX Venture Exchange.
---
Information for this briefing was found via Sedar and Bitfarms Ltd. The author has no securities or affiliations related to this organization. Not a recommendation to buy or sell. Always do additional research and consult a professional before purchasing a security. The author holds no licenses.