CannTrust Nailed for Selling Unlicensed Product
This morning CannTrust announced a bombshell for the cannabis industry.
The Company put out in a Monday morning press release stating their greenhouse facility in Pelham, Ontariois was non-compliant with certain regulations and a massive amount of inventory has been placed on hold.
The violation was based on observations by Health Canada regarding the growing of cannabis in five unlicensed rooms and inaccurate information provided to the regulator by CannTrust employees.  The unlicensed growing took place in rooms with pending applications from October 2018 to March 2019.
Health Canada has placed a hold on inventory which includes approximately 5,200kg of dried cannabis that was harvested in the previously unlicensed rooms in Pelham, until it deems that the Company is compliant with regulations. In addition, CannTrust has instituted a voluntary hold of approximately 7,500kg of dried cannabis equivalent at its Vaughan manufacturing facility that was produced in the previously unlicensed rooms.
From the companies CYQ1 financial statements, CannTrust had approximately 7,583kg of dried flower and 10,433kg of extracts in finished goods.

Our team has focused on building a culture of transparency, trust and excellence in every aspect of our business, including our interactions with the regulator. We have made many changes to make this right with Health Canada. We made errors in judgement, but the lessons we have learned here will serve us well moving forward

Peter Aceto, CEO, CannTrust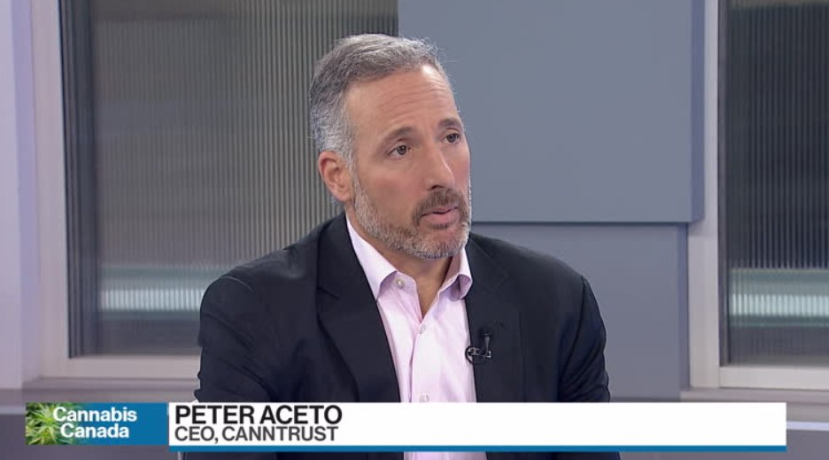 The rumors were sprinkling around on social media over the weekend: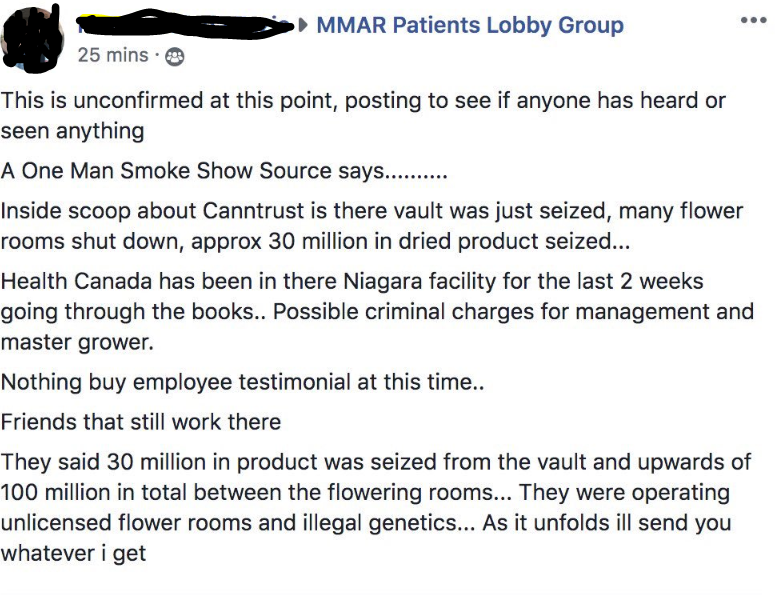 Leading many to question whether there was any fire behind this smoke:
DeepDive will have more in depth coverage later today.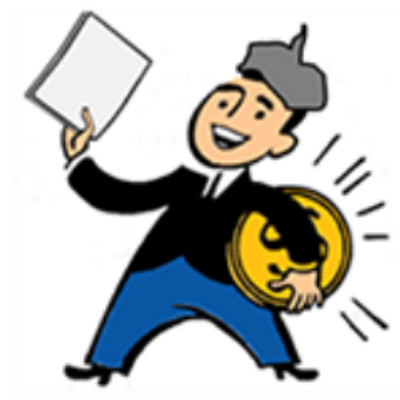 SmallCapSteve started blogging in the Winter of 2009. During that time, he was able to spot many take over candidates and pick a variety of stocks that generated returns in excess of 200%. Today he consults with microcap companies helping them with capital markets strategy and focuses on industries including cannabis, tech, and junior mining.