CAVA Group's Bold Move: Going Public and Changing the IPO Landscape
There is a sense in the market that a new era has been ushered in for IPO's. One of the most successful IPO's in recent memory was launched in early June by Cava Group (NYSE: CAVA), a fast-casual restaurant chain focused on Mediterranean food.
Almost every investor who has looked at that the Chipotle chart and valuation and who asked "can it go any higher?" is now looking at Cava wondering if it can do the same.
Chipotles stock has multiplied 47x since going public in 2006. A 47 bagger! Naturally, everyone wants to find the next one of those.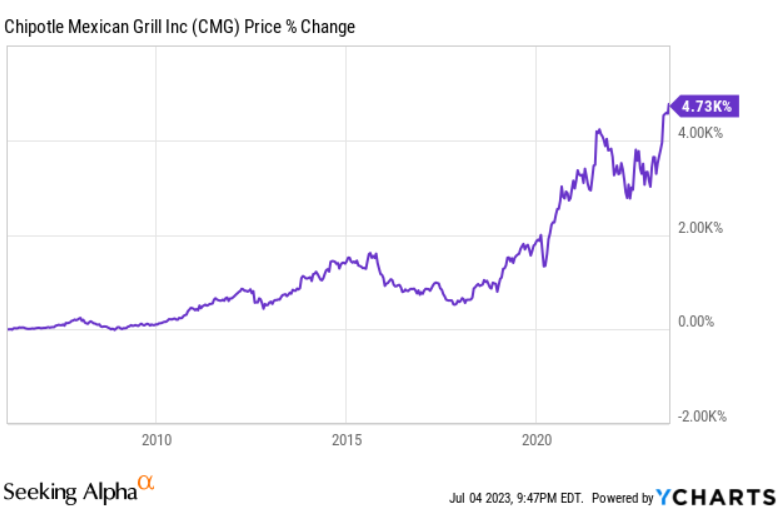 And the stock is off the a strong start.
But will it mark a TSN turning point for the IPO market? Or will it be an anomaly ahead of a bearish downturn?
Lets dive in.
The Cava IPO
On June 15, Cava group became the latest firm to IPO on the NYSE, to much fanfare.
NYSE President Lynn Martin herself commented on the event, who stated that Cava's listing symbolized a positive sign for the IPO market. This is particularly noteworthy given that the past 18 months had seen the slowest IPO market since the financial crisis. 
The initial public offering valued the restaurant chain at $2.45 billion, while raising nearly $318 million under the financing. Initially anticipated to come in at a range of $17 to $19 per share, the IPO was ultimately priced at $22 a share, beating expectations while causing the equity to rally as high as $47 on its opening day.
The equity tanked the following day, sinking as low as $36, but the name has since posted a sharp rebound.
But who is Cava Group?
Who is Cava Group?
Founded in 2006 by Ted Xenohristos, Ike Grigoropoulos, and Dimitri Moshovitis, the company started off by offering shared plates and an inviting guest experience that quickly gained popularity.
As early as 2008, they began selling their signature dips and spreads in local grocery stores. Three years later, they opened their first retail store location, adopting a build-your-own meal approach akin to Chipotle. This fast-casual model emphasized healthy, flavorful ingredients such as harissa and tahini.
Cava Group says that their rapid growth comes from the idea that more people are health conscious, citing 70% of people want to be healthier and approximately half of all people place healthy eating as a top priority according to an independent third-party survey.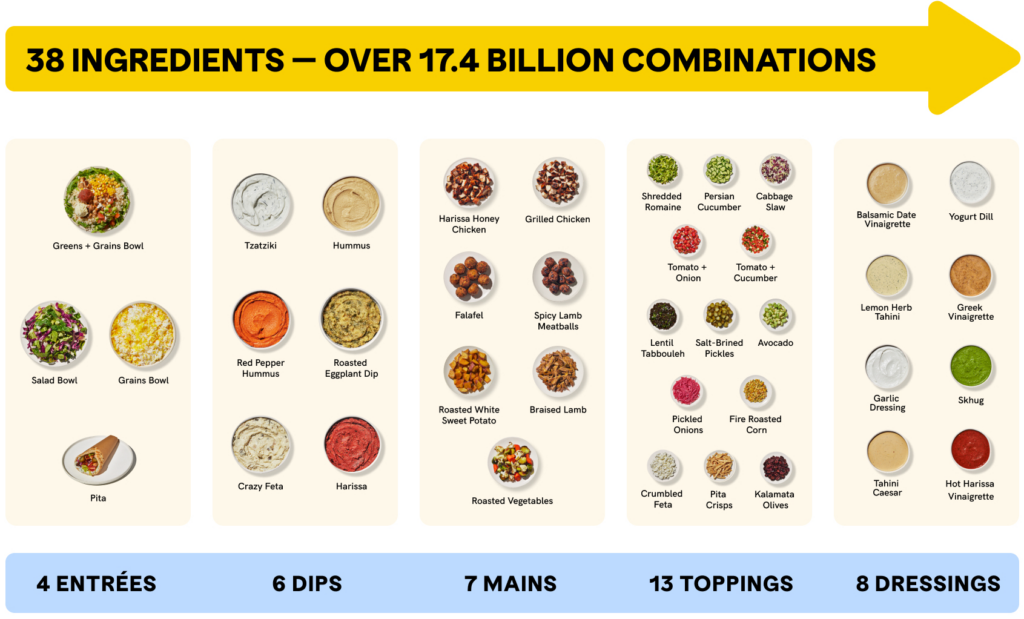 Though their success didn't come without a little bit of acquired growth. The strategic acquisition of Zoes Kitchen, a competing Mediterranean chain, for $300 million back in 2018 marked a key milestone in its story, playing a significant role in Cava's expansion. Transforming locations into Cava restaurants was a cheap and cost-effective way to bolster its presence.
Fast forward to today, and Cava operates 263 locations, offering a range of dishes such as avocado bowls, chicken pitas, and falafel's.
The story is rather vanilla compared to some of its peers – the biggest controversy that has embroiled the chain to date appears to stem from a tweet it put out in 2021 on its diversity – which caused a bunch of white guys to get up in arms. A real shocker.
It's not exactly like they have a history of foodborne illness outbreaks like one of their peers – looking at you Chipotle.
While Cava has become a leader in the Mediterranean category, it isn't enough for the sudden star of Wall Street, who intends to use the funds from its IPO round to push for more store openings, with a target of 1,000 locations by 2032.
But what's driving the growth?
The bull case for Cava
A large part of Cava's growth can be attributed to the purchase of Zoe's several years ago, the reason for which is two-fold.
First, it made Cava the only national player in the rapidly growing Mediterranean fast-casual dining category. This strong grasp on market share enabled revenue to grow at a compound annual growth rate of 52% over more than half a decade, with revenues hitting $564 million in 2022.

Second, the acquisition enabled cost-efficient expansion of the Cava brand, by simply rebranding restaurant locations. To date, 55% of these locations have since been rebranded, doing so at a much lower cost than if it had opened new locations.
Furthermore, Cava's high annual unit volume enables it to leverage fixed costs and unlock strong restaurant-level profitability effectively. The company, on average, makes $2.3 million a year from its stores, which equates to a cash-on-cash return of 35% or a payback period of three years. 
However, akin to many other companies that have gone public recently, the company still struggles to make money. Cava posted losses of $37.4 million in 2021 and $59 million in 2022.

The comparables to Cava
While the company may not have direct competition specifically within the Mediterranean segment of fast-casual dining, that's not to say it doesn't have any competition. A myriad of public companies are in competition with Cava.
So let's take a look at some of their rivals.
First up is Sweetgreen (NYSE: SG), which brands itself as a "fast casual" restaurant chain that serves only fresh, healthy food such as salads and rice bowls and has over 180 restaurants in the U.S. They IPO'd in 2021, experiencing much of the same initial excitement as Cava. In the time since it's down almost 80%, as the company couldn't live up to the hype and has continued to produce subpar results, with its market cap sinking to $1.5 billion.
Company
Market Cap ($USD)
Price to Sales
EV to EBITDA
Valuation per Store
(using market cap)
Chipotle (CMG)
$59B
6.6
37
$18M per store
CAVA Group (CAVA)
$4.5B
8.0
n/a
$17M per store
Shake Shack (SHAK)
$3.3B
3.2
59
$8.3M per store
Sweetgreen (SG)
$1.5B
3.0
n/a
$8.3M per store
Shake Shack (NYSE: SHAK), another company whose name has been thrown around as being comparable to Cava, is your traditional American fast food company serving burgers, crispy chicken, and milkshakes They have approximately 400 locations. The company listed on the NYSE back in 2015 and now boasts a market cap of over $3.3 billion. 
And lastly, Chipotle Mexican Grill (NYSE: CMG), a similar "fast casual" healthy alternative to fast food, sells a wide variety of Mexican dishes. They currently have over 3,200 restaurants located around the world. The company has been one of the most successful investments since it's IPO back in 2006. Chipotle went public at just a $175 million valuation. Fast forward to today and the company is now worth $58.6 billion.
But the steep valuation of Cava has raised eyebrows. With a $4.5 billion market cap, Cava is valued at an astounding $17 million per restaurant – which is close to being on par with the $18.3 million figure boasted by Chipotle.
It's not surprising that many people are trying to call Cava "The Next Chipotle."
A new bubble?
Cava's successful public listing and subsequent trading could be a harbinger for rejuvenated interest in IPOs.
And the IPO is not the only reason why we are seeing people scream about there being a new bull market. The Federal Reserve's decision to halt its streak of interest rate hikes is an auspicious sign, indicative of some headway in the battle against inflation.
Moreover, the market has seen bullish trends, with the S&P 500 up by more than 20% since its low in October. Employment figures and consumer spending are robust, and there is increasing optimism surrounding technology stocks, especially Nvidia, which has gained 197% this year primarily due to the AI boom.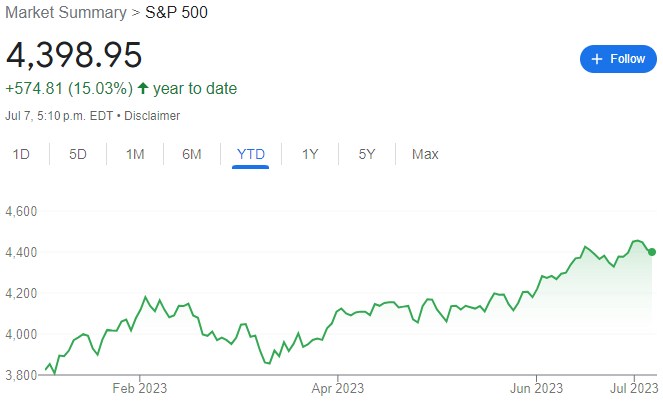 This optimism is, in part, buoyed by the belief that lower interest rates are favorable for IPOs, and the notion that the Federal Reserve might have concluded its rate-hiking cycle.
However, it's essential to approach these developments with a degree of caution. While Bank of America's equity strategist Savita Subramanian posits that the S&P 500 has historically continued to rise after crossing the 20% mark from its bottom, there are analysts who warn that the current rally might be transient. Notably, Morgan Stanley's chief U.S. equity strategist Michael Wilson has anticipated a 16% decline in profits for U.S. companies in 2023, a much graver scenario compared to the consensus estimates.
Though lets not get too pessimistic here, overall, a seemingly invigorated IPO market, may signal the advent of a new bull market and Cava's IPO can be seen as a litmus test for the broader market's appetite for new listings.
Wrapping it up
Lets wrap it up.
Cava's IPO is a positive sign for a market that has been filled with plenty of doom, despite the rally in the S&P500. Whether it represents a bellwether or a simple anomaly is yet to be seen, however in the current market, we'll take any sign of positivity.
From an operational standpoint, the company has posted impressive top-line growth, and its expansion strategy is clear and quite simple – they wish to hit a target of 1,000 locations by 2032. If the market values a restaurant chain at a multiple based on a simple location count, it's easy to see where this is going – but who knows what value will ultimately be ascribed to each location.
The company also has the issue that most major growth companies as of late face – continuous net losses. Whether it can achieve profitability remains to be seen.
That being said, the clear consumer choice in any market is certainly worth something. As always, the question is always the same – how much?
---
Information for this story was found via EDGAR, Reuters, Wall Street Journal, and the sources and companies mentioned. The author has no securities or affiliations related to the organizations discussed. Not a recommendation to buy or sell. Always do additional research and consult a professional before purchasing a security. The author holds no licenses.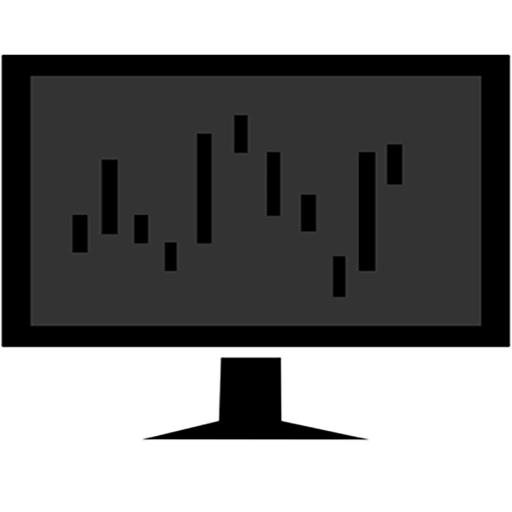 As the founder of The Deep Dive, Jay is focused on all aspects of the firm. This includes operations, as well as acting as the primary writer for The Deep Dive's stock analysis. In addition to The Deep Dive, Jay performs freelance writing for a number of firms and has been published on Stockhouse.com and CannaInvestor Magazine among others.