From Classroom to OnlyFans: A Story of Survival in the 21st Century
This is a story of how a teaching assistant in British Columbia started an Only Fans to supplement her income.
In a world where budgets are tight and paychecks barely stretch far enough to cover the cost of living, it seems some educators are taking matters into their own hands. Just imagine your high school instructor leading a double life as an OnlyFans creator. 
Shocking?
Well get ready to meet Kristin MacDonald, a seemingly ordinary teaching assistant who, under the veil of anonymity, has found an unconventional path to financial freedom. It's not a comic book plot, it's the reality for many individuals supplementing their income in the most 21st-century way possible. 
Let's dive headfirst into this intricate conundrum where we go from lesson plans to only fans.
Kristin MacDonald's story
Our tale begins with Kristin Macdonald. By day, she's a dedicated teaching assistant at Terry Fox Secondary in British Columbia Canada, lending her talents to aid special needs children and teens. A noble pursuit, you might say, and you'd be right! 
But when the sun goes down, MacDonald dons a different hat…or, should we say, undons some hats, transforming into the OnlyFans sensation Ava James, also known as "The Dommy Mommy."
MacDonald, a former personal trainer and a single mom of two, took this unconventional leap into the world of online adult content in 2022 charging subcribers a modest $5.99 monthly fee. What drove her to this choice? Well, simply put, she needed to keep her financial boat afloat. And let's be honest, there are far less savory ways to bolster one's income. 
But don't go thinking she's gone full 'Debbie Does Dallas' on us just yet. MacDonald is firm that she doesn't sell sexual services. "It's not Pornhub," she asserts. She's just trying to make ends meet in one of Canada's most expensive areas on a teaching assistant's salary.
Fast forward to today, and her double life has sparked a clash with the Coquitlam School Board. They've asked her to pull the plug on her spicy social media accounts or face the risk of losing her day job. Randy Kootte, the president of the union representing education assistants, said this appears to be a code of conduct issue. But he also stated he doesn't see anything MacDonald has done that breaches the collective agreement or district policies. 
MacDonald, for her part, insists she took measures to separate her school life and her OnlyFans activities. She believes she should be able to continue with her dual roles because, well, she's not hurting anyone or breaking any laws. To top it all off, MacDonald has become somewhat of a crusader, fighting the stigma around women owning their sexuality.
What's the pay disparity?
Now let's talk numbers, shall we?
You see, our friend Kristin MacDonald, like most education assistants, earns around $25 an hour for a modest 25 to 30 hours a week, ten months a year. That equates to an income that's shy of $50,000 a year. Not exactly the kind of dough that'll let you live large in one of Canada's priciest provinces. Where with two kids, rent alone likely chews up over 50% of her income. Leaving little room for those extra things we can all easily cut out like transportation, food and electricity. 

Enter OnlyFans, the social media platform that's slightly more provocative than TikTok, but with the caveat you have to pay money to use it. Unless, of course you're a content creator and on the other side of the coin.
While the average OnlyFans creator is said to earn between $150 to $180 a month, there are many anecdotes of potential earnings on this platform in the $5,000 to $100,000 per month range.
And for the celebrities who partake, it's turned into the likeness of owning a juicey dividend stock. And for some of these celebrities it's almost as passive.
Blac Chyna, for instance used to rake in an eye-watering $20 million per month before quitting the platform, while Bella Thorne coquettishly teases out a cool $11 million monthly. Meanwhile, hip-hop artist Cardi B, despite having just a couple of posts, pulls in a smooth $9.34 million each month.
The level of work here relative to the passive income, makes me wonder at what point Warren Buffett and Charlie Munger will collaborate and start showing some skin.
Cases similar to Kristin MacDonalds's
So it's clear that celebrities can make some big cash on Only fans, but what about regular folks who walk into it without a following?
Let's start with Sarah Juree, for instance, an Indiana teacher who, after switching chalkboards for provocative poses on OnlyFans, found herself with a pink slip instead of a paycheck. Her monthly earnings? A cool $10,000 in her first month which is no small potatoes when compared to her annual teacher's salary of $55,000. 
A similar fate befell a Colorado Deputy, who opted for retirement rather than face an internal investigation over her OnlyFans account, who claimed she was posting as a means of "decompressing from her difficult and dangerous job." Her parting gift? A $30,000 severance package when her colleagues discovered her account.
But it's not just the law enforcement and education sectors. A nurse who moonlighted as an OnlyFans creator was fired, and not because she couldn't handle the heat, but because her coworkers couldn't handle the beef she was serving. They just couldn't resist taking a peek at her spicy videos during their shifts and apparently, they claimed she was a "distraction" in the workplace.
Then there's Kirsten Vaughn, on track to become the first woman master technician at a Honda dealership, until her OnlyFans account was discovered by her co-workers, which then made her work environment so toxic she had to leave. Instead of addressing the harassment she faced, management decided it was easier to blame Vaughn for her entrepreneurial spirit.
The thing is, there's no inherent harm in these side hustles, as long as boundaries are respected. And that's where this Arizona science teacher missed the memo, when she chose to film her risqué OnlyFans content in an eighth-grade classroom with her husband. Kids, ya many to want to wear some gloves when using those bunson burners.
But hey, sometimes schools just get it plain wrong. For example, take Lauren Miranda, a middle school math teacher, who lost her job after a topless selfie sent to an ex-boyfriend three years earlier found its way into the wrong hands. When I first read about this, I figured this story had to be Colorado or Utah. Nope, this happened in Long Island, New York.
Of course, Lauren was a victim in this case, and I think most reasonable people would agree it was absurd she was fired and further humiliated for something she sent privately to one person. But the good news for Lauren, is that she did end up getting paid in a settlement with the school board. 
The terms of which are not known.
And who can forget the story of Jacqueline Laurent Auger, a 73-year-old Quebecois teacher, who was fired after her students discovered the soft-core porn films she did over half a century ago! It's like getting fired for the bell-bottoms you wore in the 70s.
These stories illustrate the blurry line between personal freedom and professional conduct, a line that seems to be shifting as rapidly as the digital landscape itself. But really, should your day job dictate what you do on your own time? And if we do deem it necessary to draw lines in the sand, who ends up being the moral arbitrator who gets to draw them?
You can be a fitness model, making money in competitions. But selling the same photos on OnlyFans suddenly crosses a line? I know here in Toronto, if we were punishing people for what they do outside of school, if a teacher were found wearing a MAGA hat I can promise you there would be complaints to have that teacher fired. 
What is OnlyFans?
In case, you're confused by all this let's take a little journey into the land of OnlyFans. 
OnlyFans a subscription-based social media platform where creators can sell exclusive content to their fans. And yes, though there are other content creators offering fitness routines, cooking classes, music lessons, art, and more, make no mistake OnlyFans is known for its adult content.
So, how does it work? Well, think of it as a farmer's market for digital content. You stroll around, find a creator you like, and then you subscribe to their feed for a recurring fee. That's it! You now have access to photos, videos, live streams, and whatever else they've got on offer. It's like Netflix, but with way more personalized content. They now have over 170 million registered users and 1.5 million creators, it's one hell of a popular speakeasy.
Sure, there's a lot of titillation on OnlyFans, but some creators chose to take the road less traveled. Like @too-turnt-tony who paid his sisters student loans with his OnlyFans earnings.
And if you have ever thought about what it would be like to never have sexual feelings again, DJ Khaled and Fat Joe have also hopped on the Only Fans bandwagon, offering a glimpse into their world, which apparently involves a lot of lattes.
The publics reaction
Now let's get into the reactions of people on social media.
It seems we've got quite a debate on our hands. On one side, you've got people like @neonnwave1 who think that teaching and, uh, 'creating adult content' don't mix.

On the other, you've got folks like Angela Jones, a sociology professor, who says sex work is just that – work – and compares it to driving for Uber. I mean, sure, both involve a lot of time sitting down, but I don't think Uber drivers get tipped quite as well, and I assume have a smaller plastic surgery budget.
Some people are also saying they wouldn't want someone like Kristin teaching their kids. Fair enough. But that's one teacher parent interview I ain't missing. Look, if we banned every teacher who ever did something questionable in their private life, who'd be left? Probably not my high school gym teacher, I can tell you that much.

Meanwhile, @cjw1944 thinks it's Kristin's audacity to complain about her salary that is the real crime here. I mean, how dare a woman try to support her family while having some lip fillers and botox? 

It's almost as if people expect educators to live on apples and gratitude.
Then you've got people who are more supportive. John Palmer pointed out that Kristin was wearing a swimsuit, something people normally wear at the beach. It's a good point. I mean, if we're going to get scandalized over a woman in a bikini, we might as well cancel summer.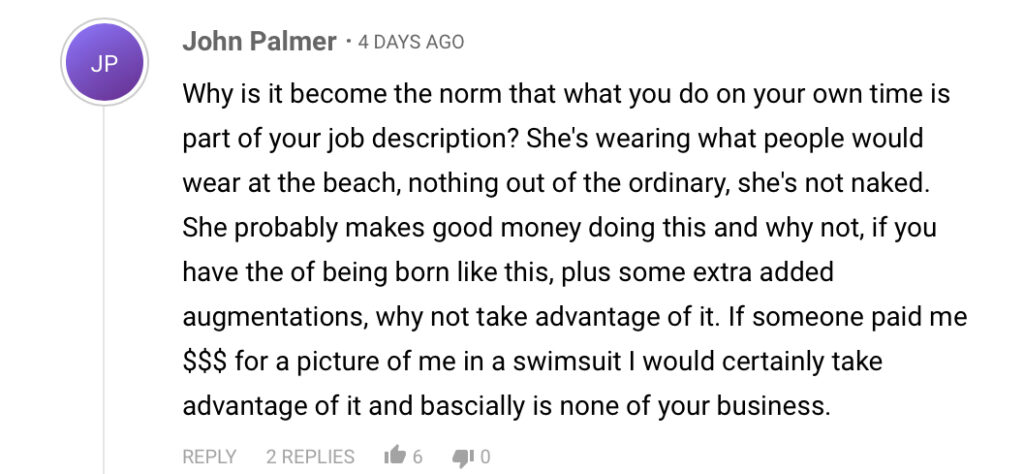 That's the internet for you, folks, where everyone's got an opinion and they're not afraid to share it.
In conclusion
Okay, let's wrap this up.
The world of online adult content isn't exactly a bake sale, but when you're earning $50k per year, in a place where average home prices sell in the millions of dollars and rent will chew up most of your pay cheque to live in a small shoebox, what's a girl to do? You want to supplement your income slinging tupperware to your family? Good luck with that.
Maybe go and clean houses or work at McDonalds part time. Of course, most of these jobs won't even cover the babysitting costs of you doing this side hustle.
But how about this, take some racey pictures, throw 'em on the internet, and get to watch your kids grow up? This story isn't even bad. The bigger issue here is how we've ruined the cost of living for young people in Canada. There is zero path for a single Mom in places like BC or Southern Ontario to work a job like a teaching assistant and get out of that situation on their own. Zero.
This is problem happening around the world.
At the same time social media is becoming decentralized and allowing users to get paid for selling content. I promise you in 10 years, we will look back at Katie's story and be like "what was the big deal?"
Is this what you'd want for your daughter or sister? Of course not. But that's a moot point. Katie is in a really tough situation, but not an uncommon one, a situation facing millions of young people.
The next time you find yourself judging someone's side hustle, just remember this – it's 2023, folks! We're all just trying to make ends meet, whether that's in the classroom, on adult content platforms, or yes, even a small cap stock guy, who finds himself covering OnlyFans tribulations.
The world sometimes takes us to funny places and we should all be careful throwing stones at glass houses.
---
Information for this briefing was found via Global News, CBC, ABC News, and the sources mentioned. The author has no securities or affiliations related to this organization. Not a recommendation to buy or sell. Always do additional research and consult a professional before purchasing a security. The author holds no licenses.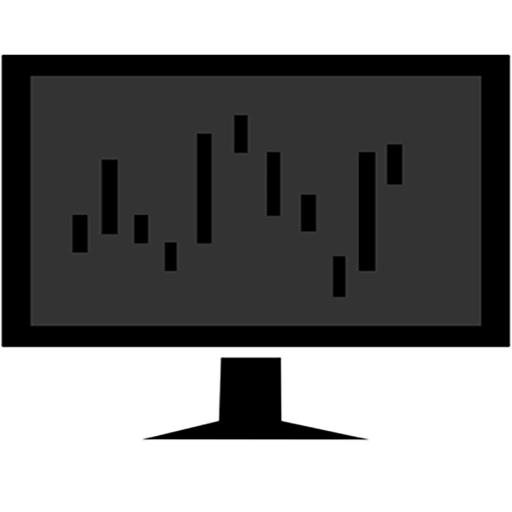 As the founder of The Deep Dive, Jay is focused on all aspects of the firm. This includes operations, as well as acting as the primary writer for The Deep Dive's stock analysis. In addition to The Deep Dive, Jay performs freelance writing for a number of firms and has been published on Stockhouse.com and CannaInvestor Magazine among others.