Champignon Brands Vs Mind Medicine: A Comparison
Champignon Brands (CSE: SHRM), prior to the public listing of the company, had a primary focus on consumer packaged goods. The company offered a range of teas that make use of non-psychedelic mushrooms. This provided an opportunity for entry-level exposure as a publicly listed life science company in light of offering mushroom products.
Although lesser known than Mind Medicine (NEO: MMED), Champignon holds the distinction of being the first real psychedelic stock to go public. This significance shouldn't be underestimated when taking into account how much money could be pumped into first-mover issuers. Like some of it's private competitors, SHRM is compiling an IP portfolio, clinic streamline and drug development platform in the entirety of the psychedelic sector. This rivals that of MMED who's focus remains to be clinical trials of LSD and 18-methoxycoronaridine.
MMED has been steadfast from the onset with mesaging. It is a neuropharmaceutical company that discovers, develops and deploys psychedelic inspired medicines to improve health, promote wellness and alleviate suffering. However, it seems like it was created just to give it access to capital with the faces of company being Bruce Linton and Kevin O'Leary, while touting that their business plan is set out to help build a pipeline of clinical trials for the less fortunate.
While both companies seek to have a global outreach, both companies currently call Canada their home. In addition to trading in Canada on the CSE, SHRM has successfully listed in the U.S. and Germany. Comparatively, Mind Medicine's liquidity predominantly comes from its listing on the fringe NEO exchange. In terms of volume, both companies 5 day average volume surpasses 5 million regularly, a positive sign for both companies as early stage liquidity in the sector remains significant. To the victor goes the spoils.
By The Numbers
Champignon, by offering an IPO evaluation of just under $6.0 million, has provided significantly more upside then its competitor Mind Medicine. SHRM issued 18,916,667 common shares in conjunction with the IPO offering, raising gross proceeds of $2,837,500, coming to market with an IPO share price of $0.15. Comparatively, MMED closed a $24.3 million funding round before going public, issuing 78,085,354 common shares at $0.33.
Since it's IPO listing, SHRM has seen upwards of 500%+ in gains. Giving SHRM an estimated market cap valuation of about $50 million currently. While MMED had some minor troubles out of the gate. To date, MMED has still managed to have risen upwards of 100% since it's listing, giving MMED a current valuation of just under $175 million – about a $125m difference from that of SHRM, making MMED the leader of the sector by a long shot in terms of market capitalization.
However, SHRM's share price is rising fast with a more appealing share count and float, giving it much more upside then MMED. Consider SHRM has an estimated public float of 25m and 79m shares outstanding, versus that of MMED whom has an estimated float of 166m and 312m total shares outstanding. Thereby making it a little more difficult for MMED to get the same share price traction as SHRM.
In addition, SHRM also announced it intends to start a normal course issuer bid to buy back up to 2,411,883 common shares, or 5% of its issued and outstanding common shares. Then there is the issue of the dirt cheap paper. SHRM has just 3,000,000 shares at .001 which are escrowed for 3 years. While MMED issued 35,000,000 Class B shares at a price of $0.0001 per share only escrowed for 2 years. A substantial difference to take note of.
The Pivot Vs The Promotion Strategy
It looks as if the SHRM game plan was always to pivot away from consumer packed goods. One can almost expect that SHRM will spin out the CPG portion of the business in the future and focus on clinical trials and novel drug development. The pivot started with SHRM buying Novo Formulations' to develop novel formulations and delivery methods for MDMA (3,4-Methyl enedioxy methamphetamine) and psilocybin. By acquiring a company that is operated by a team of PhD's with established IP for therapeutic Ketamine, it made them a major player in an uncrowded space.
The pivot into the clinical setting continued, after attaching itself with an established preclinical study with it's pending acquisition of Tassili. Allowing SHRM to essentially file four provisional patents related to psychedelics. One of which relates to its ongoing study with the University of Miami by combining CBD and psilocybin. The study is to be administrated by Dr. Michael E. Hoffer with a focus on concussion syndrome, PTSD and obsessive-compulsive disorder (OCD).
In addition, SHRM is to acquire Altmed whom is predominantly known for starting Canada's first-ever treatment center providing rapid onset treatments for persons with mood disorders via The Canadian Rapid Treatment Centre of Excellence (the "CRTCE"). Deeming it's CEO Dr. McIntyre one of "The World's Most Influential Scientific Minds" each year from 2014-2019. Upon closing, making Roger McIntyre a prime candidate to become the CEO of SHRM.
Mind Medicine is betting heavily on 18-MC (18-methoxycoronaridine) being a powerful tool to fight addiction and opioid use disorder. 18-MC is a proprietary, orally active, non-hallucinogenic molecule based on the psychedelic ibogaine. MMED is not only conducting Phase II FDA-approved trials using 18-MC to target opioid use disorder, but also plans to explore LSD, psilocybin, and ketamine to treat mental health. However, outside of the ibogaine play and declaring they will further along hallucinogenic therapies, MMED has been short on details and heavy on promotion.
Going public allows MMED to continue developing clinical trials and to access additional institutional capital to further build a pipeline of clinical trials for psychedelic-inspired medicines. As the amount of capital required to do so is monstrous, MMED needs to leverage its ability to raise money via promotion. Therefore investors can expect a never ending promotional pump of MMED for years to come. The good news is that safety trial has commenced on time and as scheduled but it's far from the finish line.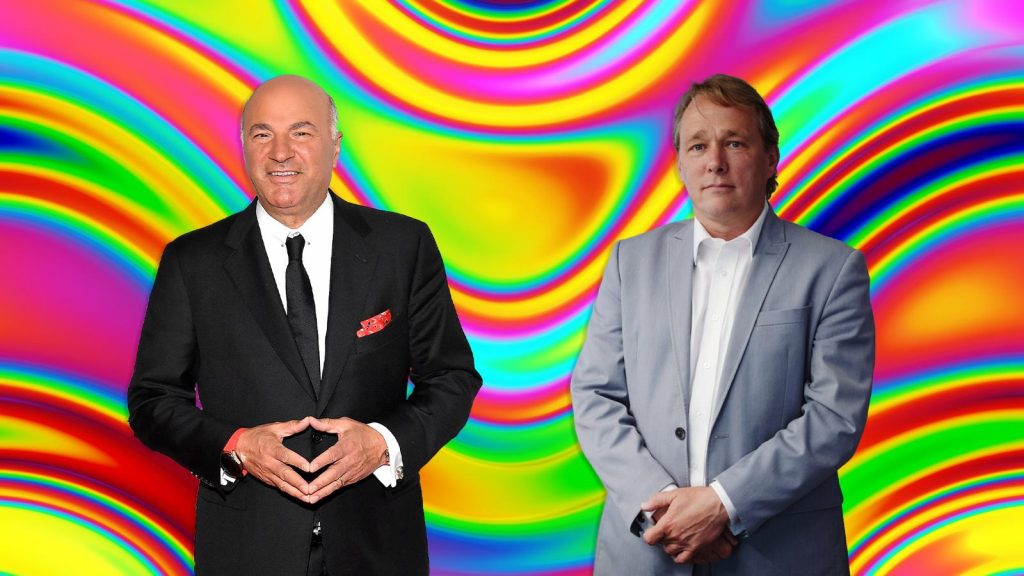 One of the benefits MMED has with being on the NEO, is that you don't have to disclose your expenditures in relation to your promotional budget. However with Kevin O'Leary and Bruce Linton being the face of the company. Its reported that both are a cornerstone investors however it's largely unknown how many shares each owns directly. With MMED, it's hard to get past the celeb style promotion and to the actual substance of MMED. While SHRM is also promoting the stock, it could be argued it is being done so with a more conventional style.
Conclusion
In the early innings of psychedelic space, the two leaders by market cap have been MMED and SHRM, this dynamic will change as additional psychedelic issuers come to market in 2020. To date, no one can argue that they both haven't been a resounding success. Investors can look forward to these two companies feeding off each in the near future.
---
Content provided via Harvest Moon Research, LLC.
FULL DISCLOSURE: Champignon Brands is a client of Canacom Group, the parent company of The Deep Dive. The company has been compensated to cover Champignon Brands on The Deep Dive, with The Deep Dive having full editorial control. Not a recommendation to buy or sell. Always do additional research and consult a professional before purchasing a security.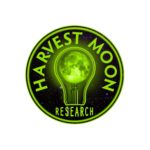 Harvest Moon Research is a leading predictive analytic and market research company. Harvest Moon Research has been hired by venture capitalist, investment groups, law firms and cannabis businesses to conduct due diligence and research on their behalf. Our reports provide these types of clients and retail investors with most in-depth insight that the Cannabis industry can offer, by way of data-driven and fact based due diligence.