ChatGPT Can Impact 80% of US Jobs — Is it After Yours?
A new study looked into the early impact of large language models (LLMs) such as Generative Pre-trained Transformers (GPTs) like OpenAI's now-ubiquitous and almost controversial ChatGPT to measure which jobs it can impact and up to what degree. The results they found weren't as surprising considering how LLMs have unlocked an entirely new space in AI development.
According to the study, which was authored by OpenAI and University of Pennsylvania researchers Tyna Eloundou, Sam Manning, Pamela Mishkin, and Daniel Rock, 80% of workers in the US could have at least 10% of their tasks impacted by the introduction of LLMs, with a significant portion, 19% of workers, having the possibility of at least 50% of their tasks being affected.
Interestingly, the study found that higher-income jobs potentially face greater exposure to LLM capabilities and LLM-powered software.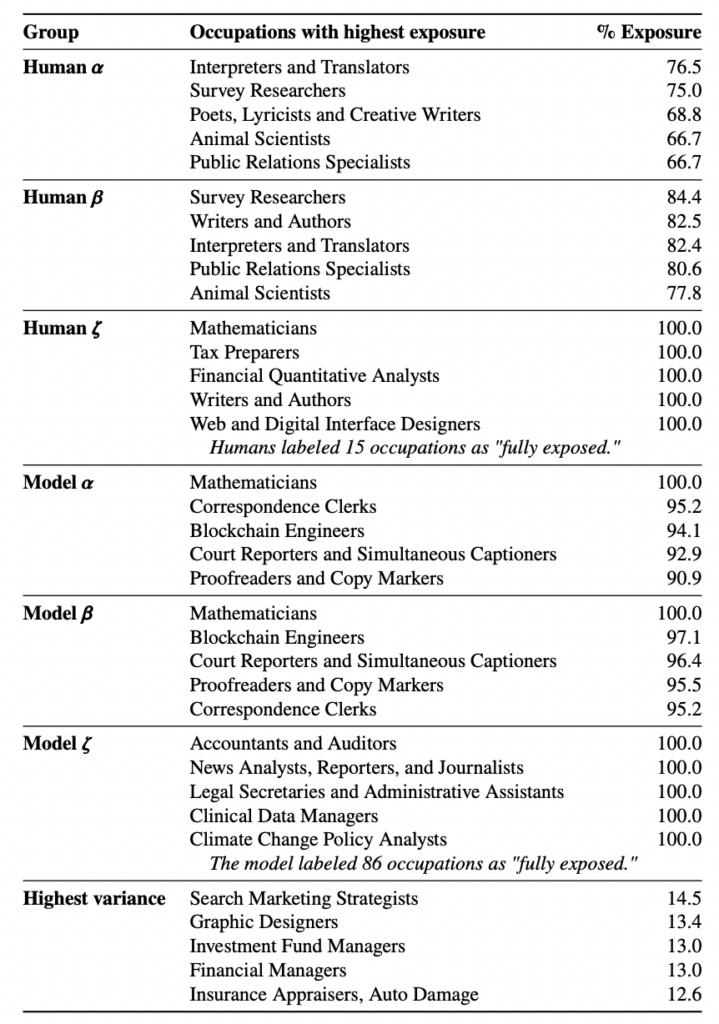 But the study isn't about AI taking over jobs yet. The focus of the research was more on how GPTs and GPT-powered software are able to save workers a significant amount of time completing a large share of their tasks.
The results suggest that about 15% of all work tasks in the country could actually be done "significantly faster at the same level of quality" with access to an LLM. And when software and tooling powered by LLMs are brought into the picture, this number goes up to 47% to 56% of all tasks.
The study concludes that GPTs "exhibit the traits" of general-purpose technologies, which are technologies that can affect economies at the national or even global level, with the potential to dramatically change life as we know it because of how they can impact present-day economic and social structures.
RELATED: Elon Musk, Other Tech Leaders, Scientists Sign Petition to Pause AI Development, Establish Safety Protocol
"By seeking to understand the capabilities and potential effects of LLMs on the workforce, policymakers and stakeholders can make more informed decisions to navigate the complex landscape of AI and its role in shaping the future of work," the researchers concluded.
---
Information for this briefing was found via OpenAI, and the sources and companies mentioned. The author has no securities or affiliations related to the organizations discussed. Not a recommendation to buy or sell. Always do additional research and consult a professional before purchasing a security. The author holds no licenses.